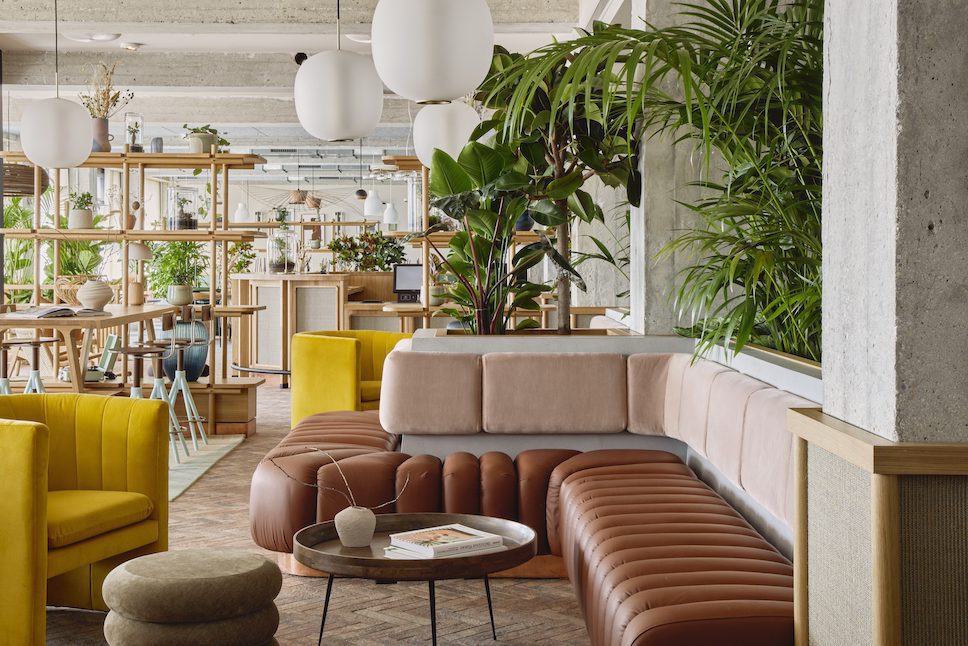 Emerging design studio Holloway Li has fashioned WunderLocke, a new lifestyle aparthotel in Munich for the sustainably conscious traveller.
Due to officially open in August in the up-and-coming neighbourhood of Sendling, the brand-new Locke hotel has a low-impact design that focuses on wellbeing through connection to nature. Its interior retrofit involved exposing the bare bones of the existing concrete frame, of what was once an office building, and then sensitively adding a curated selection of natural furnishings, textures, and colours that tie to building to its locale.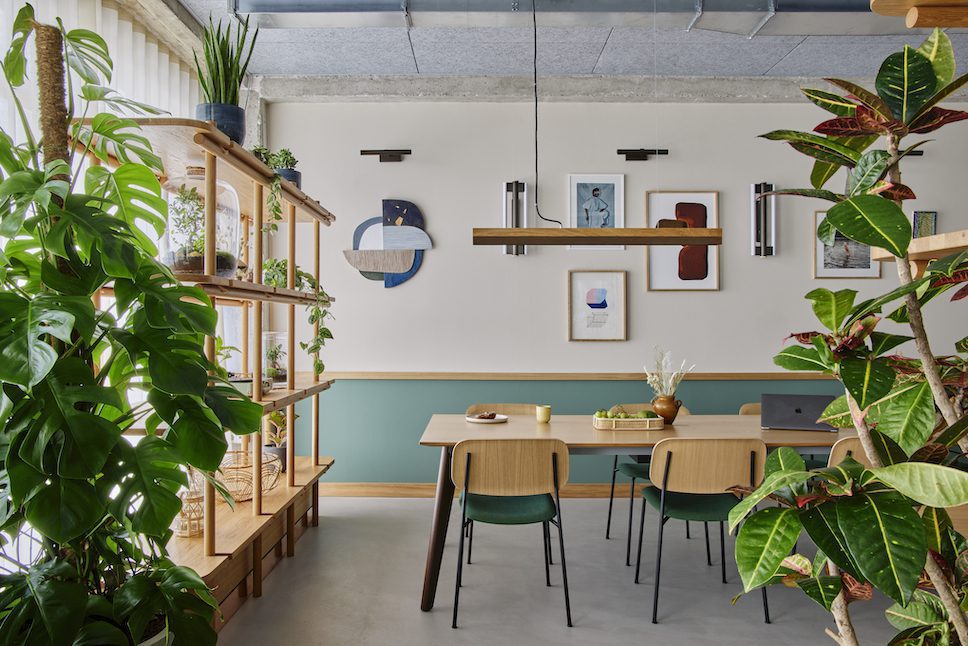 Directors Alex Holloway and Na Li led the project, grounding their approach to the existing structure by referring to the rich theory and aesthetic of artist Wassily Kandinski. They've combined long and short stay hospitality elements, from studios to two-bedroom apartments, with flexible co-working areas and spaces that enhance a sense of wellbeing.
Alongside the design-led apartments, the complex includes a spacious co-working area, a meeting and events space, bar and coffee shop, as well as a workout studio, sauna, and outdoor heated swimming pool. Mural Farmhouse, a group of five food and drink venues, is spread across seven floors of the Wunderlocke building and run by the founders of Munich's Michelin-starred restaurant Mural.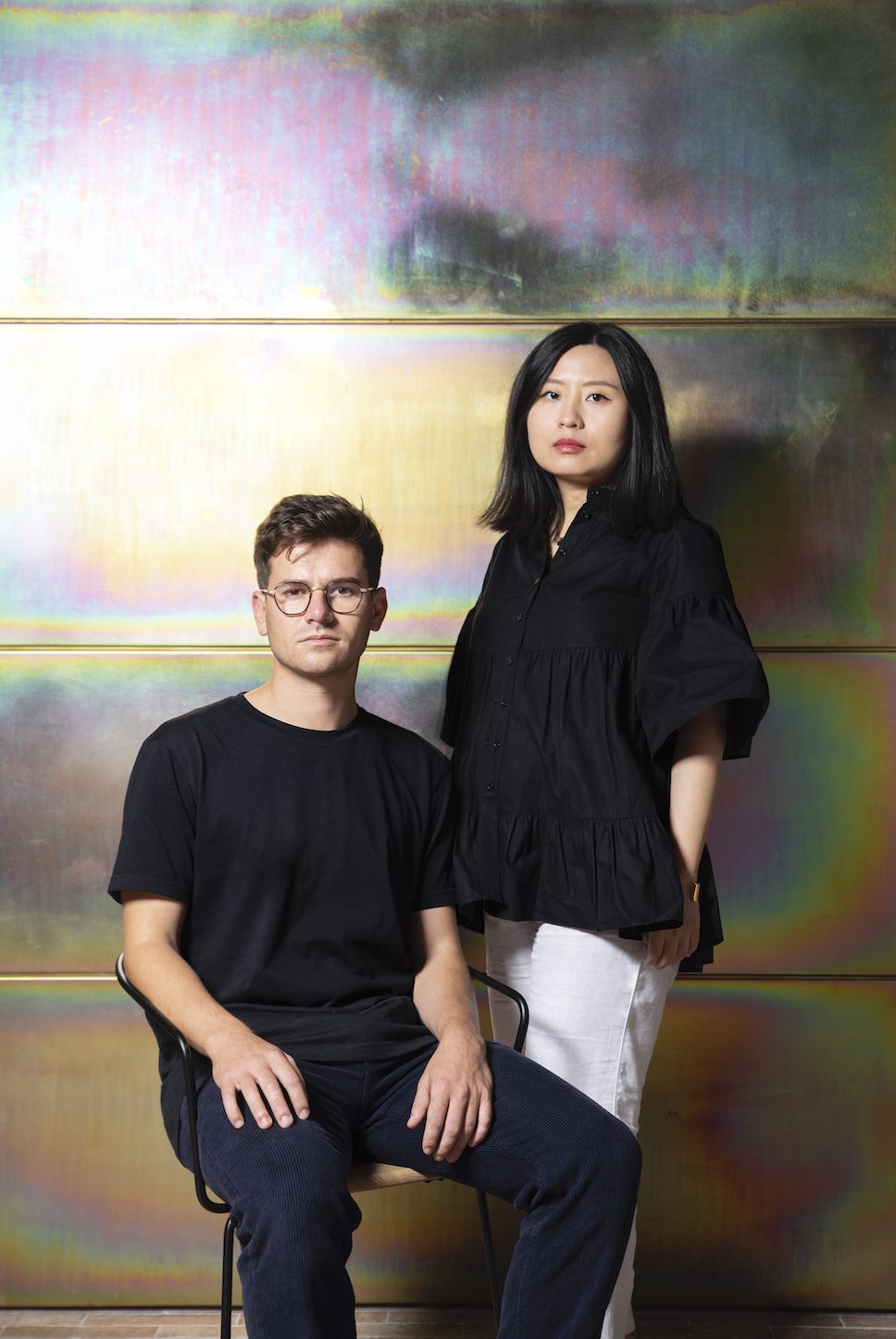 "Kandinsky's work explores how we can develop a closer relationship to nature through abstraction, rather than through more figurative approaches favoured at the time," explained the directors at Holloway Li. "He believed that by connecting with the 'Innerer Klang' (inner voice) of things, an artist could reveal the natural essence of objects and materials. The resulting visual language explored the tension between structure and amorphous masses of colour."
In a sense, the interior architecture allows for the tension between the fixed concrete elements to work harmoniously alongside the open and flowing boundaries that form the social and working zones. By letting the floor plan and interior design elements be flexible and "unfixed", Holloway Li has allowed for future adaptation and limited the need for wasteful renovation.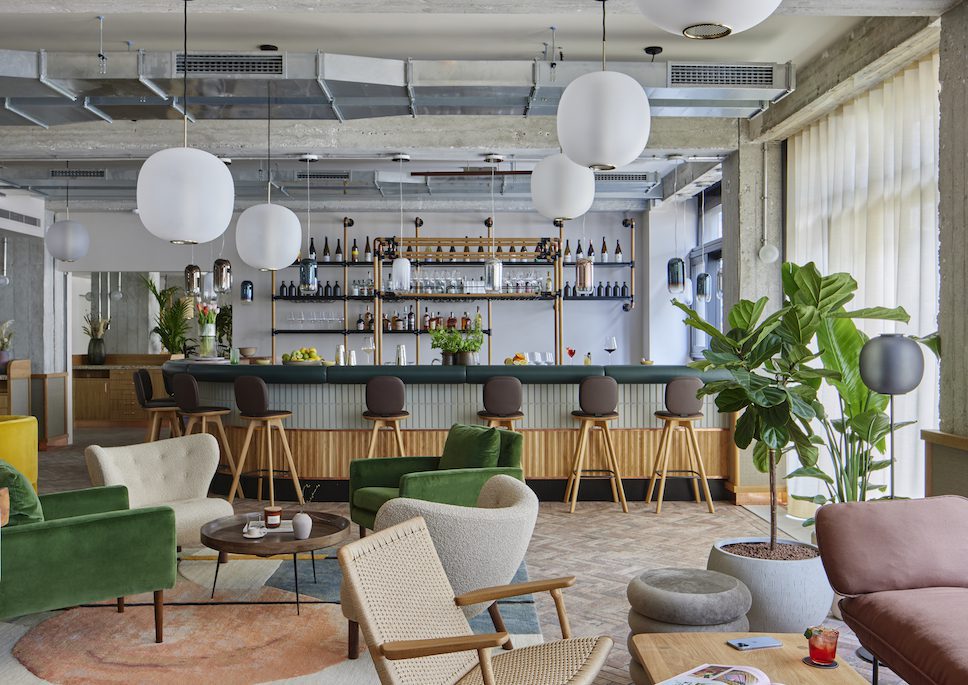 A pared-back palette of natural materials and textures softens the raw concrete frame, with luxuriously tactile fabrics, warm timber furniture, and pops of contemporary colour. Luscious planting creates a feeling of being closer to nature, with the earthy and botanical green colour choices complementing the authentic and relaxed vibe.
Working with locally based companies was important for Holloway Li as the studio placed its focus on circularly and a return to nature. The directors worked with German furniture design studio Co-ordination to make a bespoke iteration of their "thread" collection for the project. Whilst sustainable furniture consultancy Dodds & Shute specified a range of responsibly sourced lighting, offsetting 15 tonnes of CO2 and protecting 979 trees threatened by deforestation, according to the studio.
Project details:
Project name: WunderLocke
Interior designer: Holloway Li
Client: edyn
Main contractor: TM Ausbau
Executive architect: Drees & Sommer
FF&E Procurement: Benjamin West / Dodds and Shute
Artwork consultant: Amelie Maison D'art (common areas); Access Art (apartment rooms)
Photography: Edmund Dabney
Find out more about Locke hotels in the UK and around Europe, and book a stay at the design-led aparthotel WunderLocke from August 2022.

Discover the immersive Coalbrook bathroom showroom, also designed by Holloway Li, and take a look around more design-led and unique hotel experiences on enki.