An innovative waste-to-energy plant wins World Building of the Year, whilst numerous other projects are recognised for addressing urban biodiversity and pushing the boundaries of zero-carbon design, at the World Architecture Festival 2021.
World Building of the Year 2021
CopenHill, also known as Amager Bakke, was awarded World Building of the Year 2021 at the 14th annual World Architecture Festive (WAF). It's notably the first time a Danish project (and a power plant) has won the Production, Energy & Recycling category. The designers, BIG Architects, state that it "embodies the notion of hedonistic sustainability while aligning with Copenhagen's goal of becoming the world's first carbon-neutral city by 2025".
Topped with a ski slope, hiking trail, and climbing wall, the 41,000m2 waste-to-energy plant also includes an urban recreation centre and environmental education hub. Additionally, the 10,000m2 green roof has been designed to address the challenging micro-climate of an 85 metre-high park. Not only does it aid the rewilding of a diverse landscape but it also removes air particulates and minimises stormwater runoff. A combination of steam, furnaces, and turbines built underneath the slopes are said to convert "440,000 tons of waste annually into enough clean energy to deliver electricity and district heating for 150,000 homes."
Future Project of the Year 2021
This award honours the world's architecture set to be groundbreaking in its achievements but not yet to be completed. Silo City by Studio V Architecture is a design for a mixed-use arts and cultural complex in New York,
and it has been recognised for its adaptive reuse of the largest collection of grain elevators in the world. The future city, described by the architects as "a living laboratory of ecological regeneration", creatively transforms the revolutionary structures with the site consisting of two building types that differ in material, form, and fenestration.
The arts and cultural campus sited on the Buffalo River will regenerate the historic industrial area and encourage community engagement, supporting grass roots and internationally recognised cultural institutions.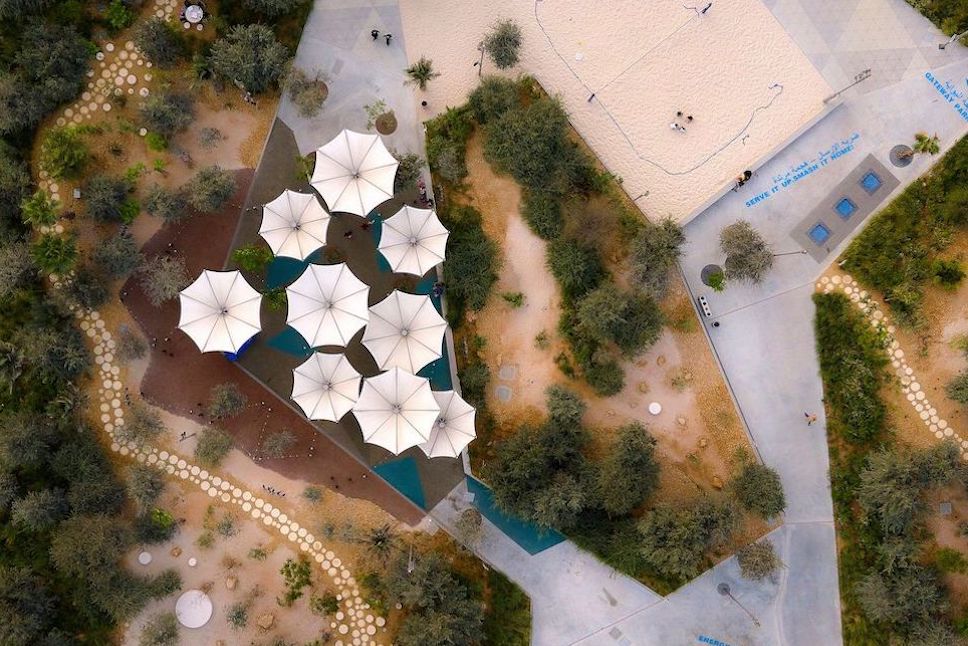 Landscape of the Year 2021
A 27,500 m2 public park in downtown Abu Dhabi by SLA Architects has been awarded Landscape of the Year 2021. Al Fay Park is the Middle East's first urban biodiversity park, and it signifies a new prototype for city development driven by inclusive nature rather than archetypal buildings.
The judges described the project as "a delightful and biodiverse oasis in a dense desert city", and acknowledged its aims to provide biological, environmental and social benefits to both the city and its residents. Efforts to plant more than 2,000 native trees and bushes will ensure biodiversity for both plants and wildlife is strengthened, and consequently this will maximise natural cooling throughout the park.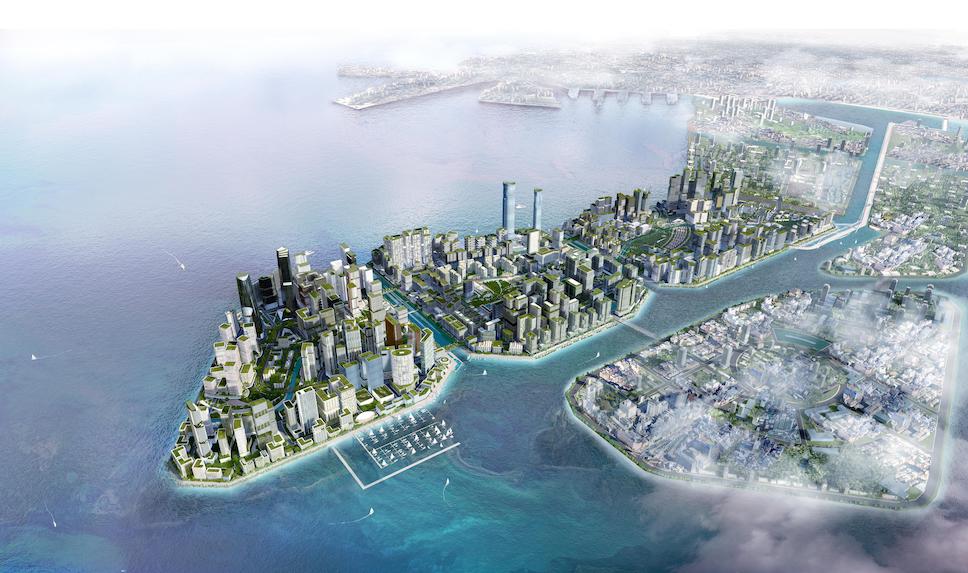 WAFX Award 2021: Water winner
Highlighting and commemorating the world's most forward-thinking architectural concepts, the WAFX Award is for future projects that identify ways to tackle global issues. Twelve WAFX category prize winners were announced earlier this year, and Horizon Manila by William Ti, Jr. at WTA Architecture and Design Studio was selected as the winner in the Water category.
The 419-hectare masterplan is designed to serve as a new hub for growth and development for the Philippines' capital. The new district comprises three islands bisected by a 4km canal park, and is intended to evolve into a "permeable urban environment" featuring waterside neighbourhoods, parks, and gardens.
Water Research Prize 2021
Supported by global bathroom brand GROHE, the Water Research Prize (worth £10,000) was awarded to researchers from Techlab laboratory, based at Shiraz University in Iran. The winning project named Aquasorbant Façade investigates how air humidity and rainfall can be used to aid indoor thermal comfort in arid regions, inspired by water absorption methods observed in the Namib desert beetle.
The project is a suspended modular lightweight façade system for evaporative cooking with harvest rainwater and it has been designed to be retrofitted to existing building façades. Researchers say the new structure, when developed, 'will combine architecture, physics and technology', serving as a prototype which will be able to include planting to further help in cooling strategies.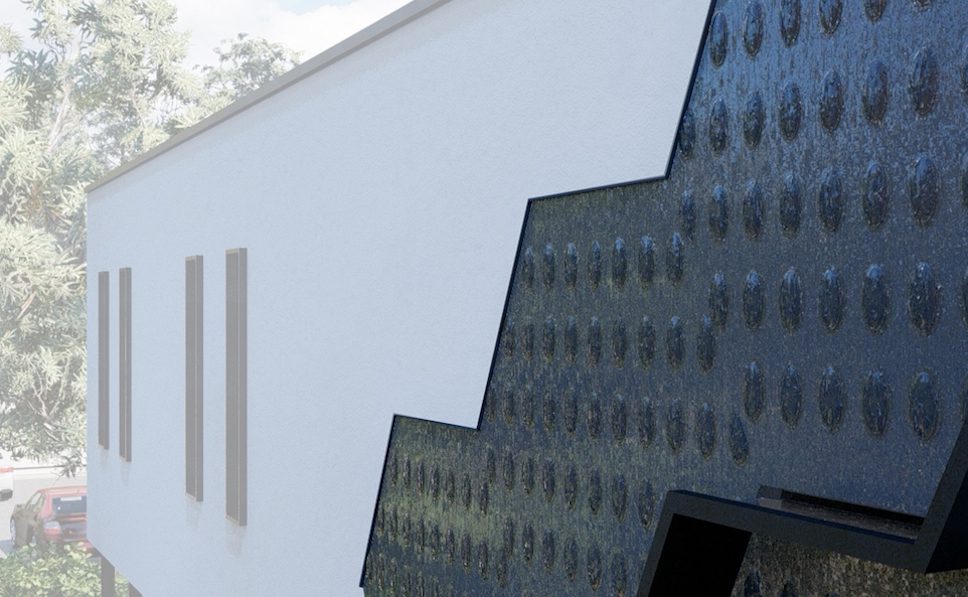 Discover all full list of the World Architecture Festival 2021 award winners.
Stay up-to-date with the latest architecture news on enki.