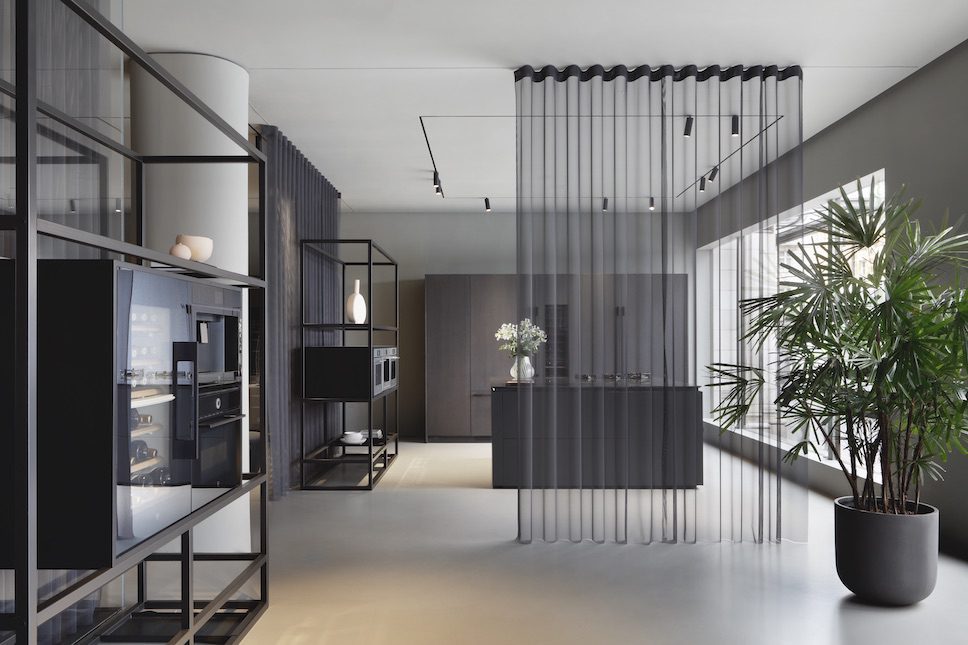 V-ZUG London opened its doors on Wigmore Street just over a year ago, revealing the Swiss brand's new UK flagship studio as 'not just another appliance showroom'.
With this focus at its heart, the interior layout is designed is give the impression of a living space, creating a welcoming atmosphere and helping customers visualise how the products could look in their own home. Innovative and state-of-the-art V-ZUG appliances are displayed within the high-ceilinged space, and surrounded by other handpicked pieces that all emphasise the beauty of sustainable design.
To uncover more on this one-year anniversary, we sat down with Alicia Hill, Studio Manager at V-ZUG London, who tells us how V-ZUG London is going from strength-to-strength. She also reveals the most talked about display in the Studio and hints at what V-ZUG has in store for the future…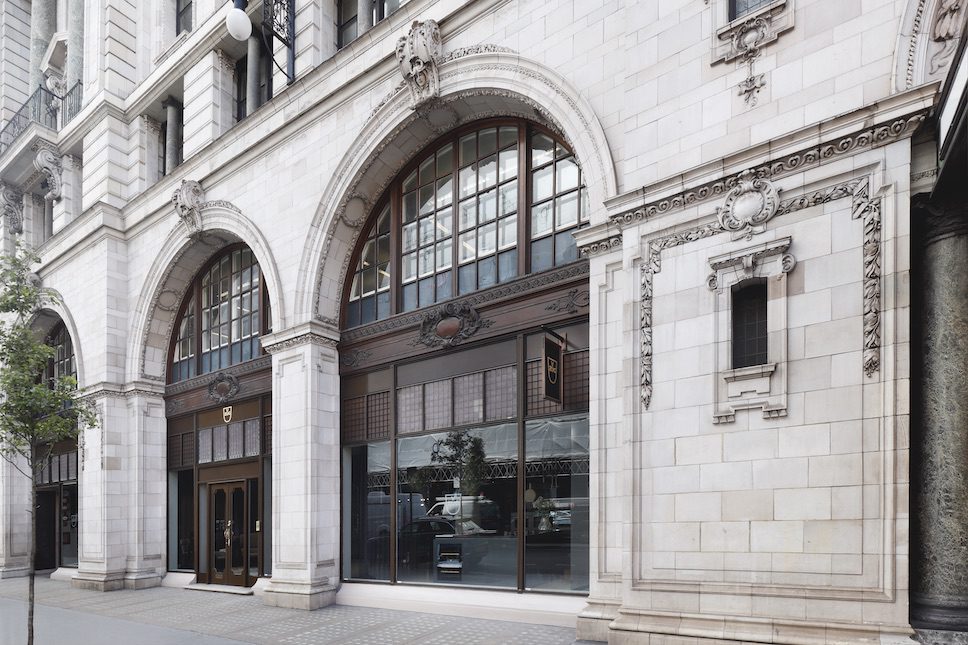 One year on from the opening of V-ZUG London, can you share some of the highlights from this time?
We are delighted to have had many highlights in the first year since launching the V-ZUG London. We've welcomed many guests to our space for brand introductions, demonstrations, and tours as well as for an array of events for industry partners, consumers, and architects alike.
Globally, we are proud to have been a part of V-ZUG's inaugural exhibition at Salone del Mobile in Milan 2022 and celebrate the expansion of V-ZUG on the international stage, whilst on a local level we have partnered with other brands to create a series of engaging events.
We have launched a number of a new, innovative products and have also worked with our ambassadors, press and partners to educate and inspire – a lot has happened so far and we look forward to V-ZUG's presence building in the UK moving forward.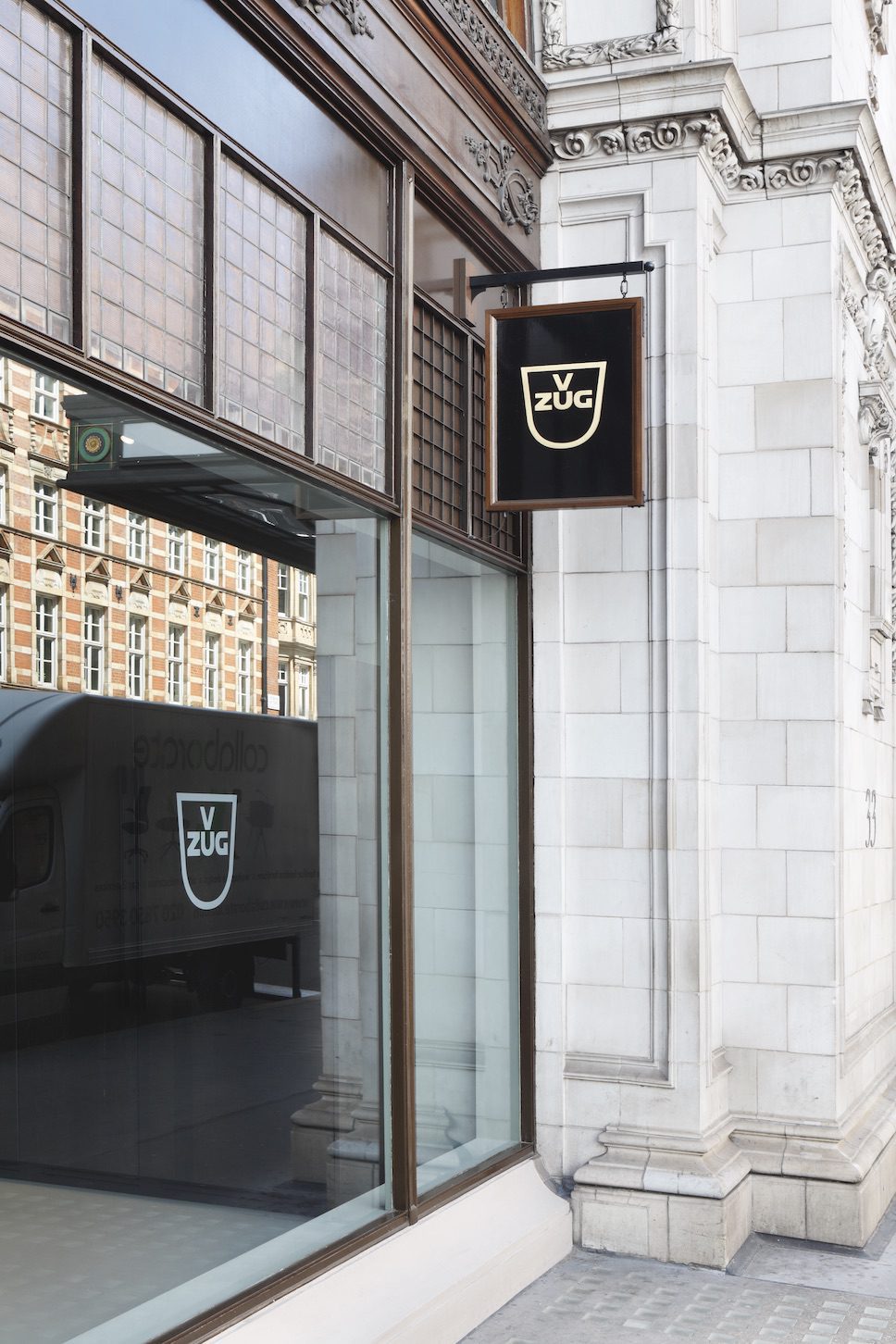 How has the studio been received by all visitors, customers, and also architects and designers?
We are thrilled by the engagement we have received from visitors to the Studio, from end clients and industry contacts to interior designers and architects. It is clear that all who visit us understand what
V-ZUG stands for, as both the Studio and the V-ZUG product within it perfectly mirror our brand values and ethos. The flow of the space also works very well with different areas for working, meetings, events, hosting, and entertaining.
How does the studio break free from what we might expect from a 'typical' appliance showroom?
Our aim was to not be another showroom full of banks of appliances, we want to convey our values and ethos, the pillars of our business and show, in a lifestyle setting, what V-ZUG is really all about. When someone sets foot in the space, without even uttering a word, the values of our brand resonate and that is what makes us different. Every display, every fabric and piece is a consideration, and a suggestion of how V-ZUG can be in your home.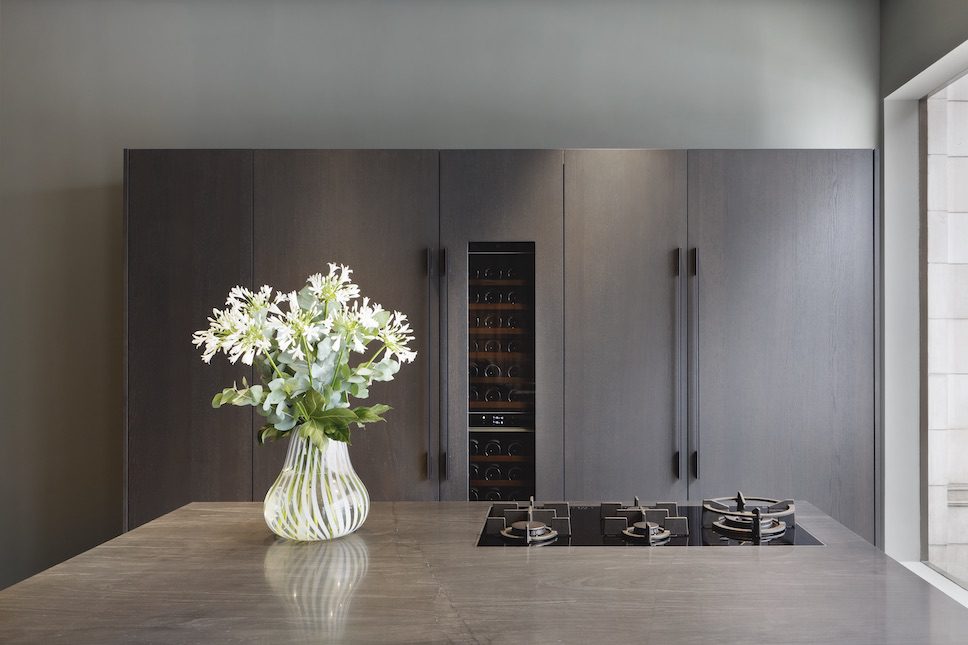 How do the interiors of the Studio reflect the company's values of minimalism and simplicity?
The palette is reduced and pared back, using discreet and natural, soft, warm tones. Everything is uncomplicated, and the space has been designed with a focus on core principles of minimalism and simplicity, as well as others.
Timelessness and transparency are key to us also; for this reason, whilst there are barriers in the space by way of curtains and partitions, these too are not entirely opaque. Doors and partitions are made of glass, and curtains are made from a certified sustainable fabric which is perforated and therefore allows visibility through it. This ensures the space is fluid, open and in-keeping with our brand values.
Another consideration for V-ZUG is a sense of circularity, both physically speaking in our design aesthetic but also through our sustainable mission. The CircleSlider on our appliances, for example, has inspired a theme of circularity in the Studio details, including our furniture, lighting, and tableware.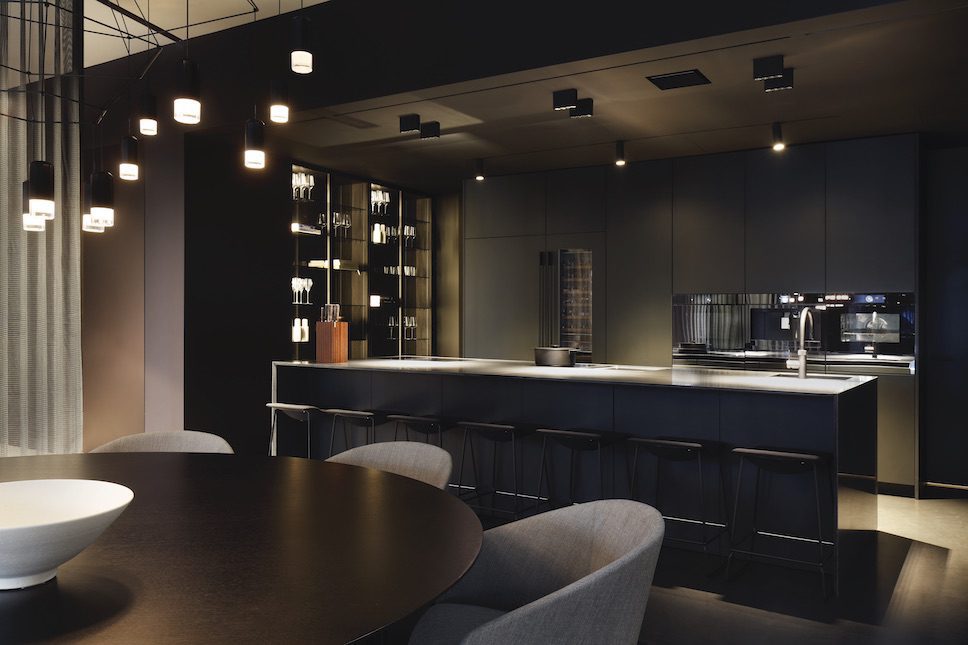 What has changed in the past year? For example, have you adapted or updated any displays and, if so, can you tell us more?
We champion other businesses whose vision and principles are aligned with ours; for this reason we partner with Lucy Attwood and the team at Studio Pottery London to showcase works by makers in the ceramic world to complement the Studio.
Similarly, we are proud to currently be displaying coffee and pedestal tables by MAIE and to collaborate with other locally produced, sustainably crafted businesses to bring the Studio to life. As much as we are a timeless brand, we also must keep evolving and moving forward, both in our appliance manufacturing and in our Studio environments.
V-ZUG is a pioneer and a creative thinker and we are proud to do things a little bit differently. Our Studio displays, for example, have been updated to now showcase our latest products. The CombiSteamer V6000 45M PowerSteam and CombiSteamer V6000 45L Grand are two of our newest innovations and showcase intuitive operation, elegance in design, and excellence in technology.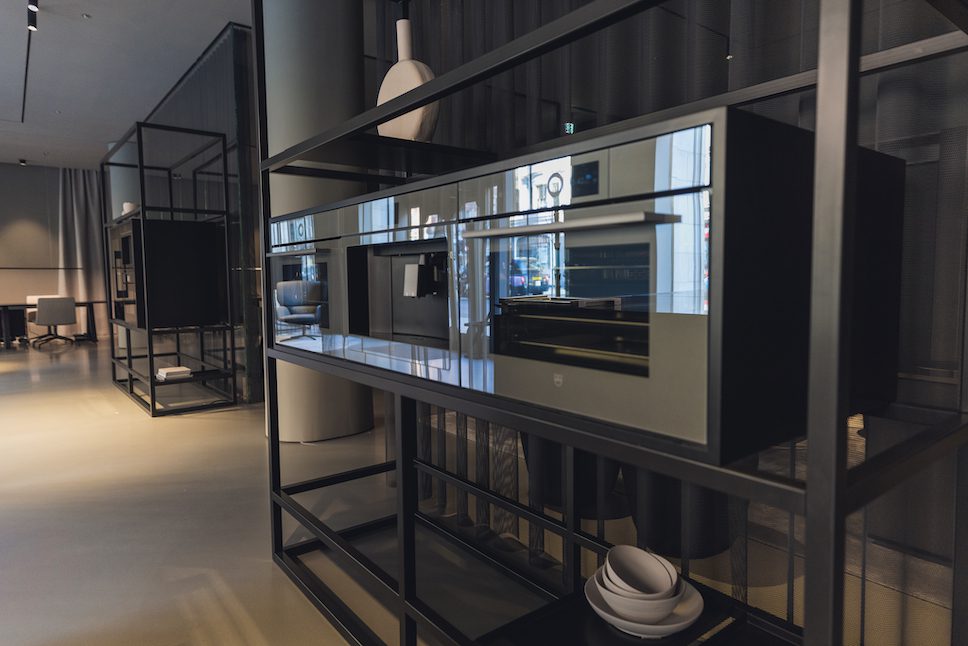 Are there any displays that have particularly caught customers' eyes and created a talking point?
The RefreshButler display (pictured in a home setting, below) always attracts our visitors. It's the most premium offering from V-ZUG, hand-crafted by just a few craftsmen at our Zug factory and combining pioneering technology that refreshes your clothing without the use of chemicals. It is a true innovation, an incredible product.
Other highlights of the Studio displays include our AdoraDish V6000 OptiLift, which is a dishwasher with many fantastic features including its pièce de résistance: a bottom basket that comfortably and easily lifts to waist height for loading/ unloading. It is an ergonomic solution that is both practical and efficient. Amongst all the wonder of displays in the Studio is our Supreme cooling range, along with telescopic shelves for maximum storage. The refrigeration has been specifically designed for maximum capacity in the cavity too.
What does the future hold? Can you reveal any new launches we should look out for?
We are proud to have launched a new cooling factory in Sulgen, Switzerland, which is not far from our home in Zug. This is an exciting development for V-ZUG. Additionally, we are continually evolving and working on new innovations and look forward to sharing these with you in the future!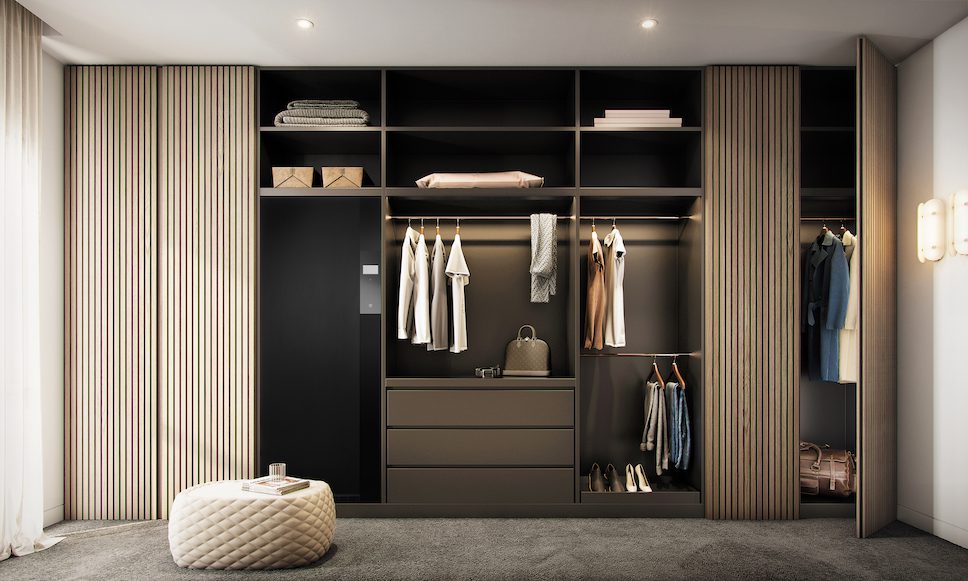 Learn more about all the high quality, professional V-ZUG appliances and visit the V-ZUG London Studio at 27 Wigmore Street to experience the products first-hand.
Discover more of the latest technology news stories on enki.