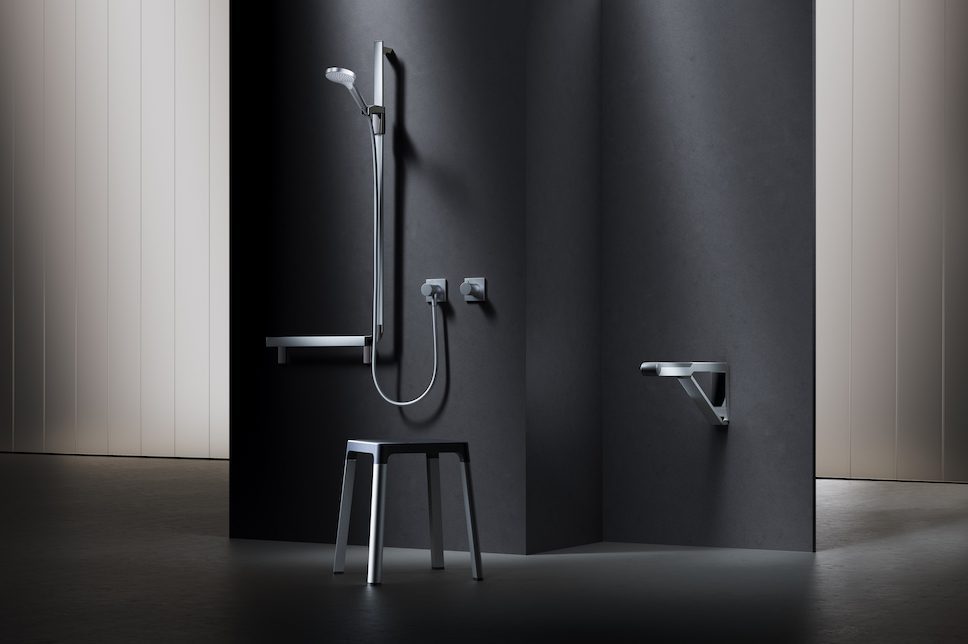 With its new Keuco Axess series designed by Studio F. A. Porsche, Keuco introduces a barrier-free bathroom range with functional purpose and style like no other.
Combining high-end design specification with maximum usability, the Axess collection has a sleek and minimalist appearance which conceals its high-demanding purpose. The new designs allow accessibility to be seamlessly integrated into a bathroom, with attention to detail bringing out the best in the product range consisting of a folding support rail and rail system, along with a grab rail and freestanding stool.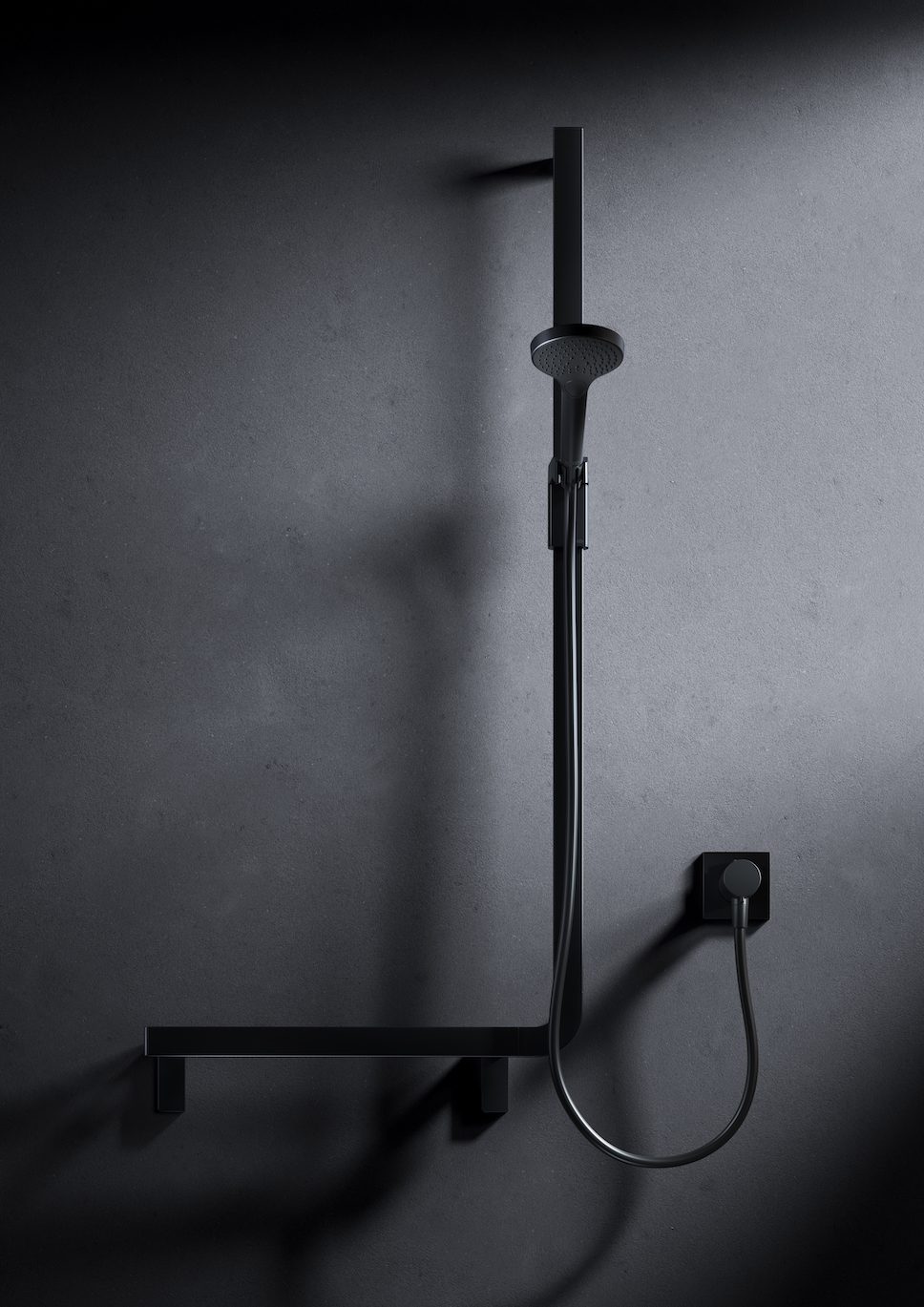 Designing an accessible bathroom requires careful thought and consideration, from thinking about manoeuvrable space, safety, comfort, and positioning of fixtures and fittings. What the Keuco Axess collection does is offer a sustainable and cross-generational concept for architects and designers to work with across hospitality, private homes and public healthcare facilities, for example.
Not only for the elderly, those currently in need of care or for people with a physical disability, the unique design of Keuco Axcess is suited to all generations and brings the assurance of safety and comfort to any wet room.
"The aim was to develop accessible bathroom products from a completely new perspective. Timeless, very clear, aesthetic forms, permanently perceived as beautiful, even after many years. Independent of the spirit of time and trends and at the same time, beyond anything known so far," says Christian Schwamkrug, Design Director Studio F. A. Porsche.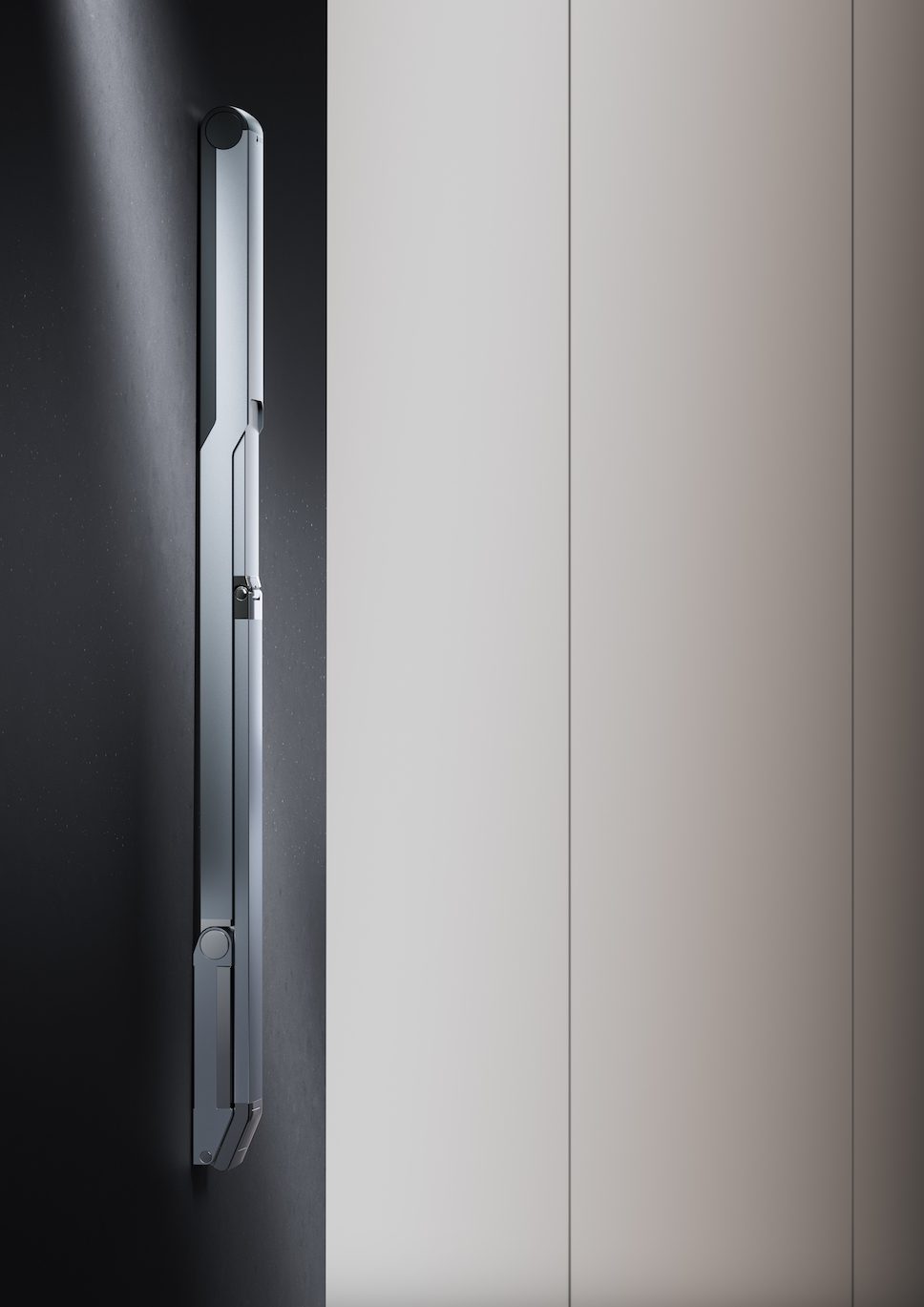 "Our ambition was to create something special, right down to the smallest detail, and making it technically possible. A combination of German engineering and top-quality implementation in every respect," Schwamkrug adds.
What is notably the most technically challenging component of the new Keuco Axess collection, the folding support rail (pictured above) is unlike any designs of its kind from the past, as it stands flat against the wall when in its closed position. When unfolded and in its downward position, the support rail features a seamlessly integrated grip-friendly plastic inlay, which prevents slipping when supporting or holding on.
There are two different projections available in 700mm and 850mm to suit specific needs, the larger being a suitable choice for larger wheelchair-accessible WCs. Despite its reduced design, Keuco and Studio F. A. Porsche have ensured stability is guaranteed with the 115 kilogram load capacity. Also, all the handles are TÜV tested and certified according to DIN standard.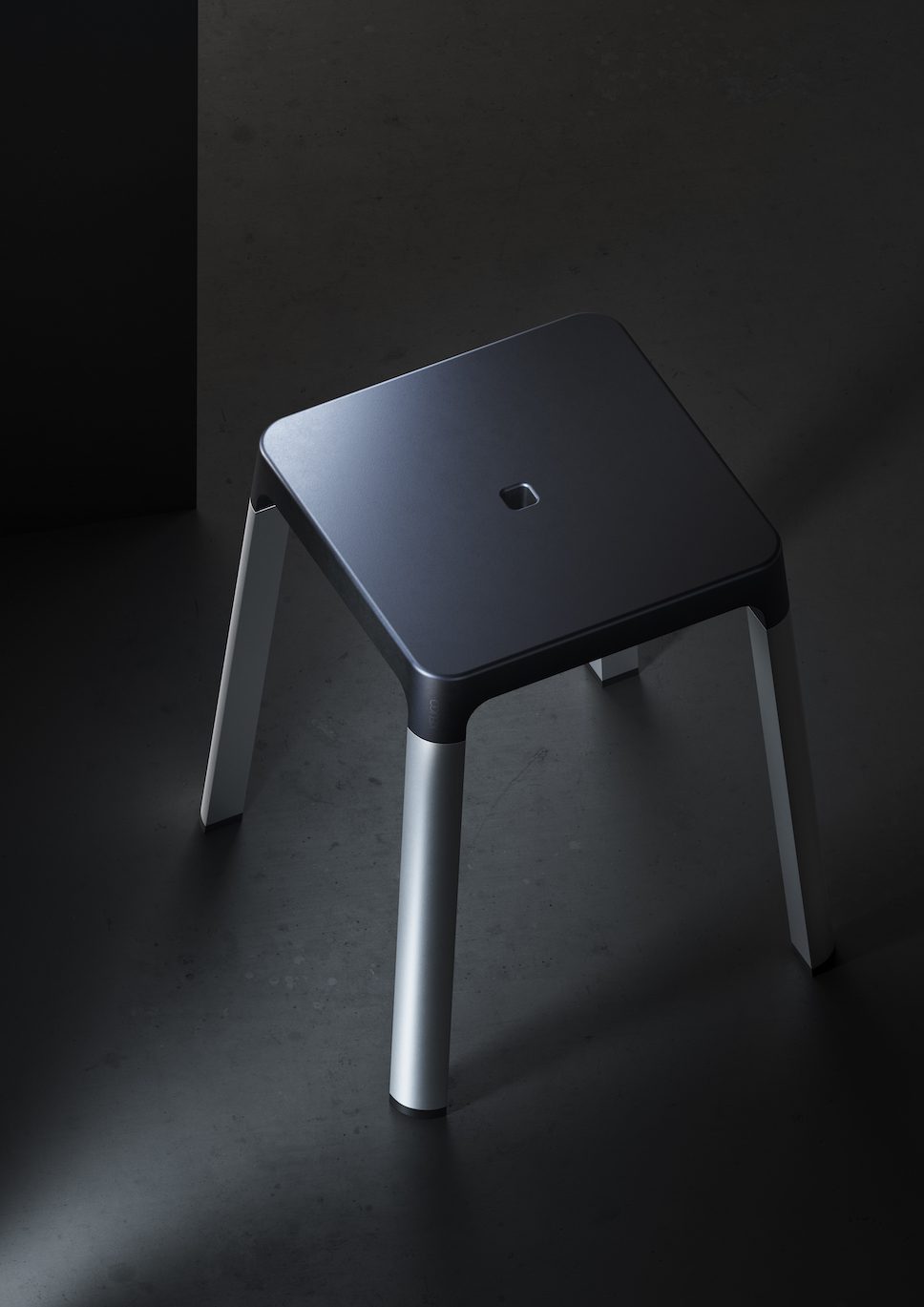 In addition to the folding support rail, the collection features a rail system – available in lengths from 400mm to 1000mm. This includes a grab rail for the shower, which provides extra support and the shower slider can easily be unlocked or moved up and down simply by pressing on the back.
Stable and resilient, the mobile Keuco Axess stool (pictured above) takes up little space and is designed to fit in any corner. It has discretely outward-facing legs with anti-slip to ensure a secure standing position, and is easy to pick up and be repositioned with one hand.
Its seat has a roughened non-slip surface too, which offers a pleasant feel and with its shape being slightly concave with a small hole in the middle, it makes it easier to clean and allows water to drain off directly in the shower.
Available in contemporary finishes including chrome, matt black or aluminium-chrome, the complete collection combines elegance with function in equal measure to offer the highest standards of hygiene and ease of care in any bathroom space.
Find out more about Keuco Axess, the accessible and barrier-free bathroom range, and premium design agency Studio F. A Porsche.
Read more design news stories on enki.