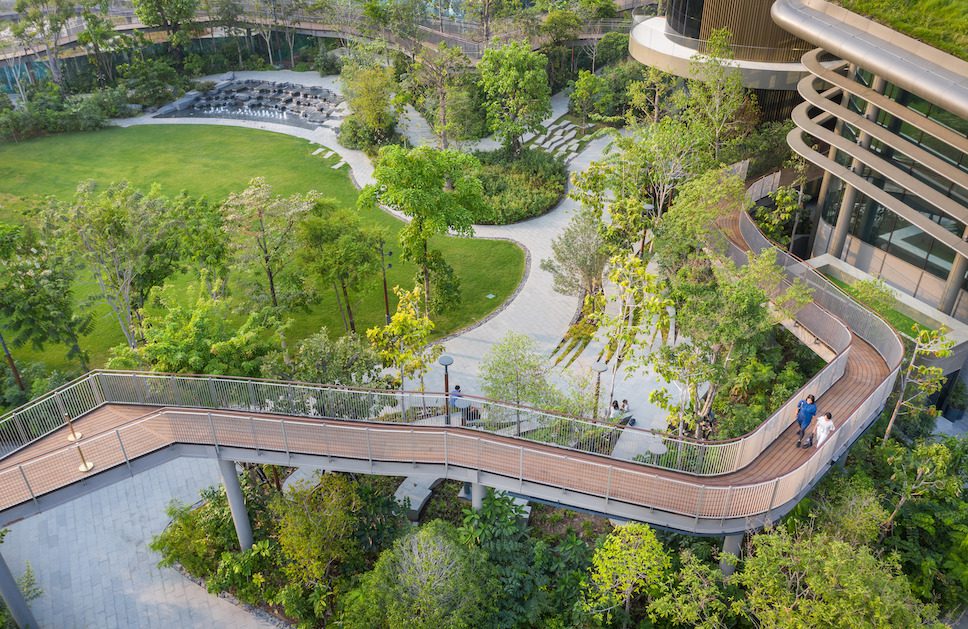 At the heart of The Forestias project by Foster + Partners is a new intergenerational family neighbourhood within a landscaped forested oasis. This unique project development in Thailand will provide a prototype for future cities, with the aim to reconnect humans with nature and eco-systems.
A spectacular highlight is a 48,000 square metre urban forest that has been thoughtfully landscaped by Bangkok-based TK Studio. They adopted the Miyawaki Method to form a sustainable, dense forest with a complex ecosystem, that restores natural eco-systems and creates biodiversity.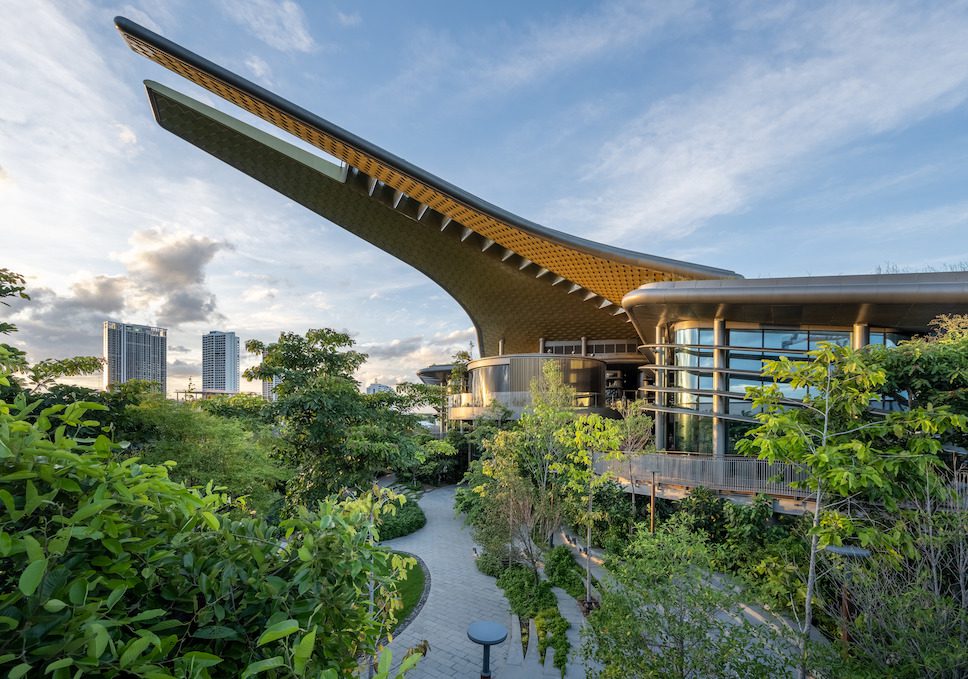 The Forestias is divided into two zones, with flexibility in mind and it "takes inspiration from the layout of traditional Thai houses," according to Foster + Partners. The north side which will contain commercial, public facilities, with a larger southern zone providing the residential areawith interconnected dwellings designed to support co-living.
Suspended centrally within the forested neighbourhood is the Forest Pavilion, which will be converted into an Ecosystem Learning Centre where visitors and residents alike can learn all about the flora and fauna of Thailand. Interactive exhibits will showcase the vision of the neighbourhood alongside an elevated walkway that provides an experience of discovery that leads through the tree canopies.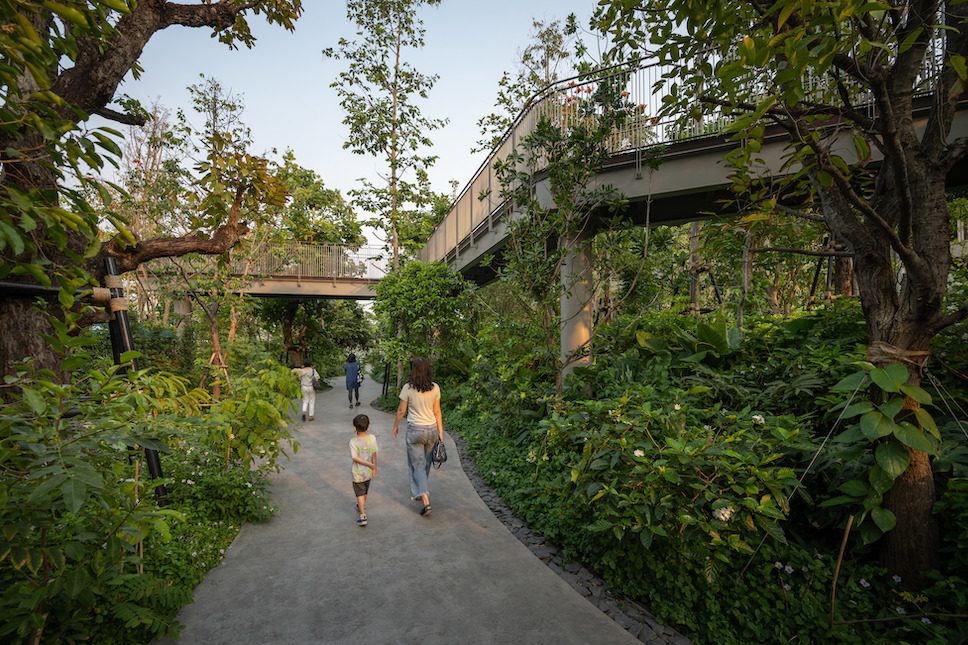 "The Forest Pavilion is intended to be a testing lab for symbiosis with nature," explains TK Studio. The studio's landscape concept embraces the idea of balancing human activities and the growth of urban forest. The project has involved "transforming the rigid form of the pavilion into the natural freeform of central forest" whilst "maximising privacy for all users and residents, and providing the authentic experience of living in the forest with the happiness of living with nature."
The new development has implemented international standards of SITES, WELL, and LEED, focusing on creating a more sustainable prototype for housing projects in cities where the wellbeing of residents and eco-systems is at its core. "The entire development is based on smart city principles, with autonomous vehicles, smart meters, and sensor networks," explain Foster + Partners. Construction is currently ongoing.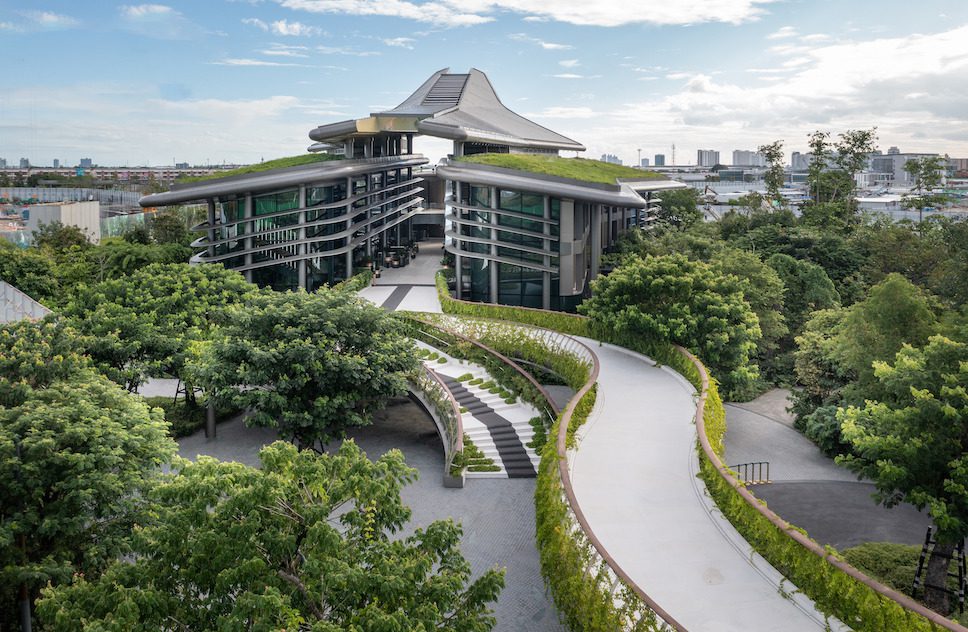 Project details:
Project name: Forest Pavilion
Area : 11,435 m²
Location : The Forestias, Bangkaew Sub District, Bang Phli District, Samut Prakan Province, Thailand
Client : Magnolia Quality Development Corporation Limited
Architect : Foster and Partners & DT Design
Interior Designer : BUG & DT Design
Sustainability consultant: Atelier Ten
Project sourced from: V2com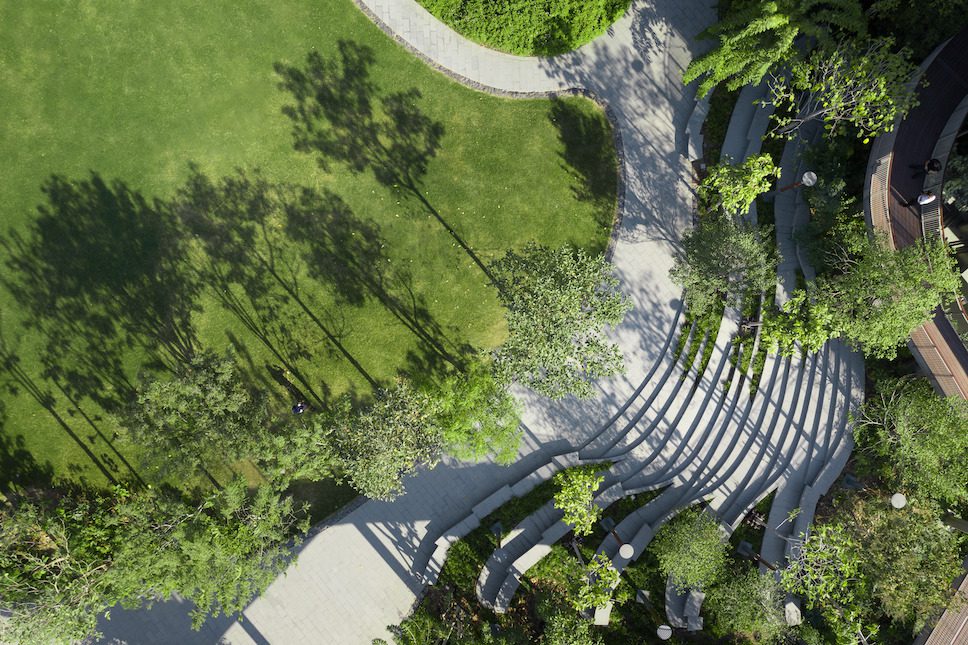 Discover more landscape architecture by TK Studio and architectural projects by Foster + Partners.
Take a look at the latest architecture stories on enki.