Following openings in Milan and London, Rimadesio introduces its first US flagship store in New York City, bringing its contemporary Italian design aesthetic to the forefront.
Situated within the lively community of the NoMad Design District on Madison Avenue, the showroom is the result of an architectural renovation that lasted 18 months. It has been transformed into a store that spans two floors, over 600 square metres, presenting the latest collections by Rimadesio and also offering a space for consultancy services and events.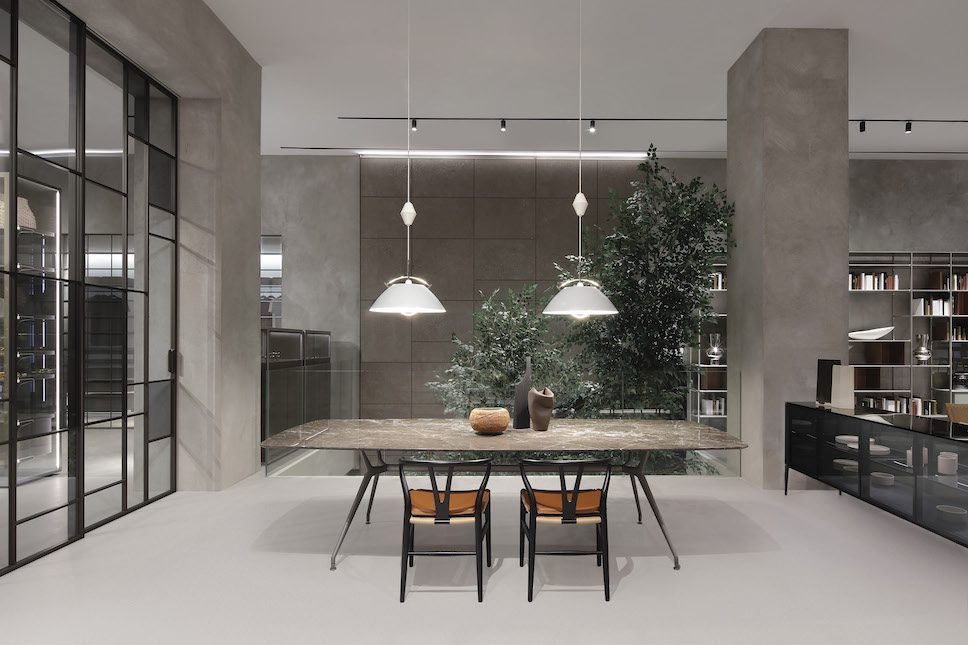 Andrea Pozzoli from Rimadesio Studio, has narrated the brand's vision though his design, focusing on a minimal colour palette and luxury textures. This seamlessly continues the distinctive thread that flows through all of the brand's showrooms, with neutral tones, linear designs, and contemporary finishes defining the aesthetic.
"The showroom presents the Rimadesio collection in its entirety," Pozzoli begins, "sliding panels, doors, walk-in wardrobes, systems for day and night areas, tables, and other complementary accents. This includes a complete overview of products and finishes, with over 70 compositions by architectural designer Giuseppe Bavuso."
There's a whole array of room sets and and inspiring spaces to explore, each giving a feel of what the designs can bring to your home. Made-to-measure glass and aluminium doors create the seamless transitions between the spaces, while wardrobes, bookcases, and shelving systems exemplify all the contemporary storage options available.
The iconic Zenit bookcase, for example, makes an impression with its floor-to-ceiling style and lightweight composure. It represents just one of the many custom-made designs, and works alongside the Self Plan System which is designed for compositional freedom when choosing furniture that will best fit into your space.
Not only considering living spaces but beautiful bedroom solutions too, Rimadesio presents its walk-in wardrobes and innovative modular systems. The Cover Open wardrobe is one of the most recent introductions to the collection, and its customised design allows for linear, corner, and C-shaped compositions.
For customers, architects, and interior designers, the showroom is an inviting place where there is plenty to explore. Here, essential design is balanced with technological innovation, revealing visually appealing products that are beautifully engineered and architecturally versatile.
Discover more about Rimadesio's design-led furniture and custom-made solutions for contemporary living.
Take a look at more impressive commercial spaces, from the WunderLocke aparthotel in Munich to London's newest creative neighbourhood, Design District.