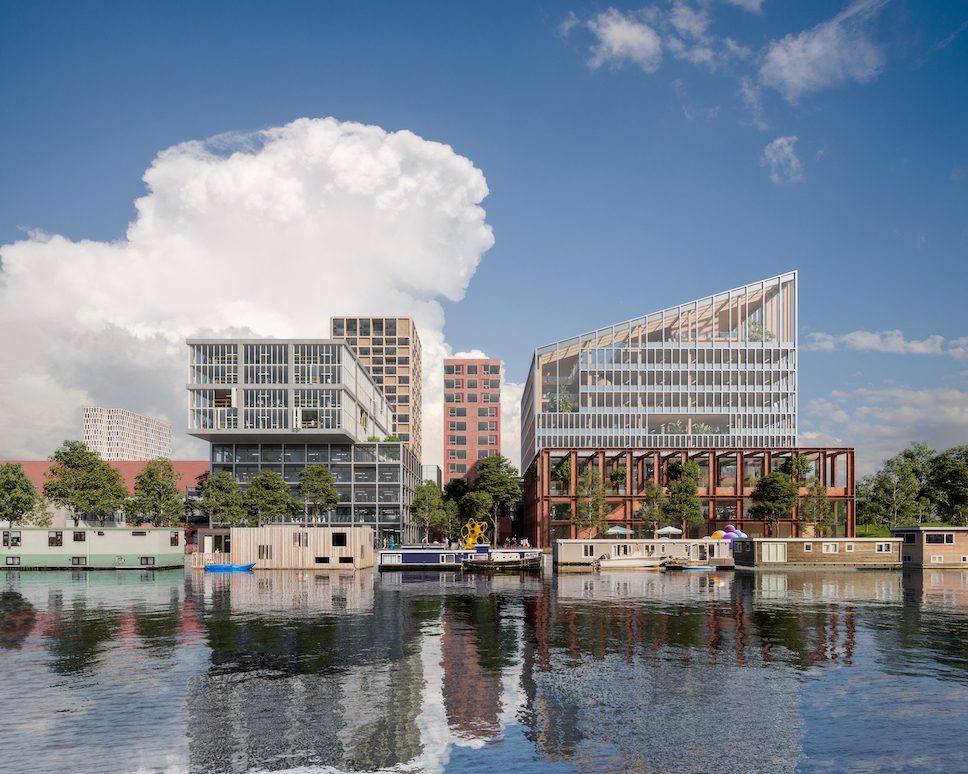 Extensive planted areas, pocket parks, and rooftop terraces shape the 'green artery' of Amstel Design District, the new mixed-use development by Mecanoo.
The Dutch architecture studio has unveiled the future-orientated project in Amsterdam that is a scheme for a living and working community, including housing, public outdoor spaces, co-working spaces, and a design museum.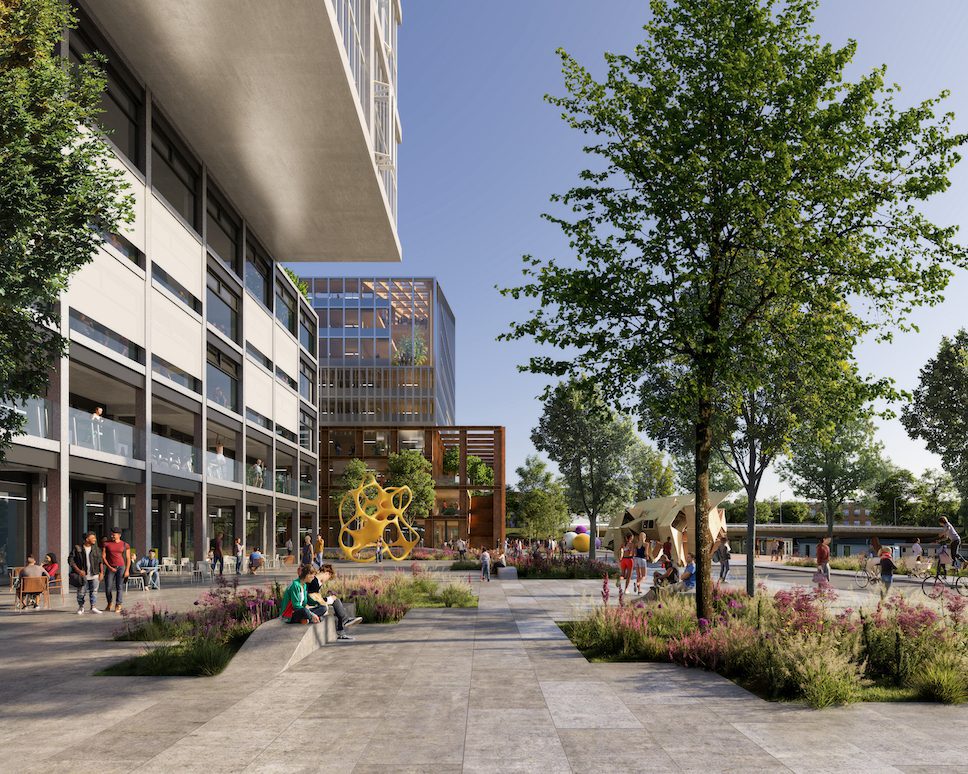 With a flexible framework, the six buildings designed for the 80,000-square-metre project are composed of stacked volumes and, while they will each vary in appearance, each structure will have a staggered form. This formation creates designated pockets for outdoor 'green retreats', where residents and visitors can relax and play.
As its located between a highway and metro line, Amstel Design District will become a significant addition to the city providing a full range of facilities and a diverse, inclusive, and sustainable community. Where some structures will be built entirely from wood, others will be built from a combination of steel and wood, or concrete and wood.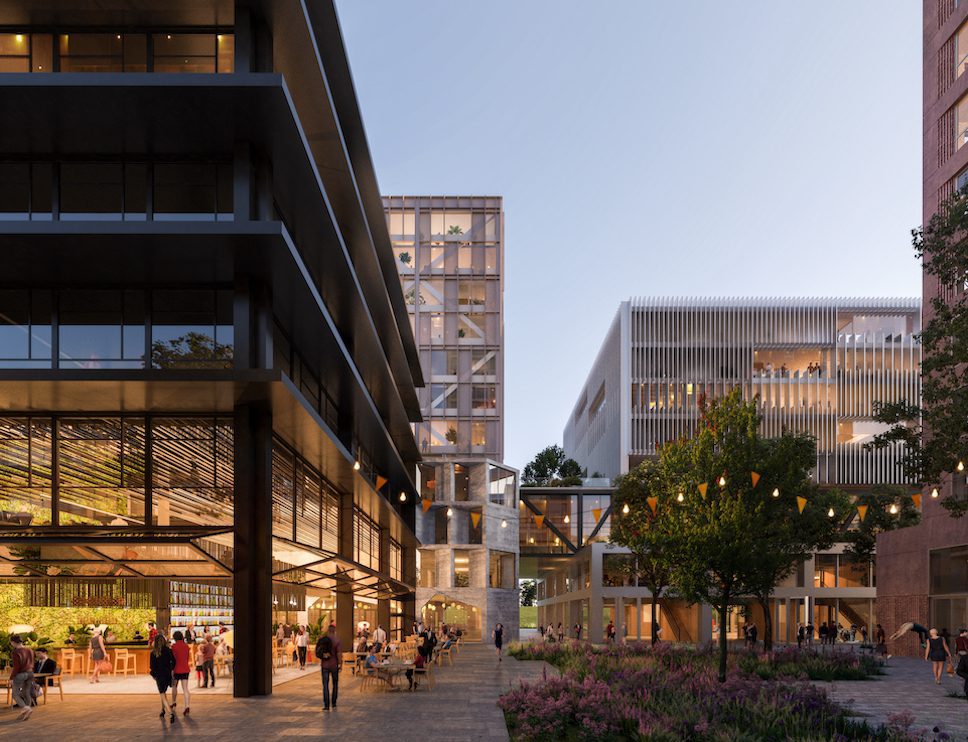 With a sense of wellbeing and social inclusion at its centre, the development seeks to "integrate and enhance the in-between spaces for informal meetings and chance encounters," as the Mecanoo design team explains.
"We aim to create a healthy flow between work and life, individual and collective spaces for the residents. This results in a new district that embraces work-life effectiveness for the community with shared spaces for physical fitness, family time or hobbies."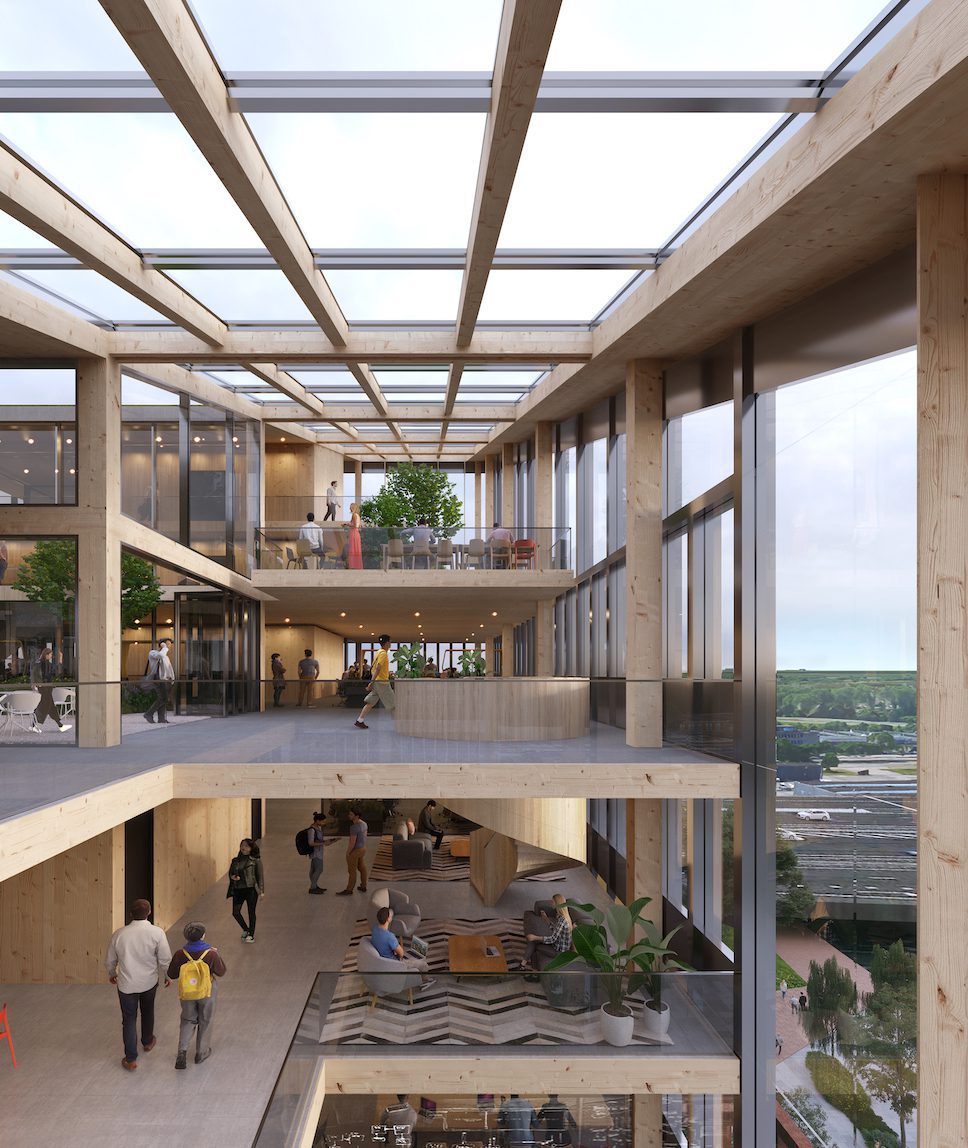 Described by Mecanoo as "future-orientated", Amstel Design Distict will house a mix of social housing, mid-rent residential and private sector homes, as well as also accommodating office and co-working spaces and an 800-square-metre design museum. This masterplan integrates adaptability to ensure long-term resiliency and flexibility.
Patios and planted rooftops, referred to as 'green retreats', punctuate the working environments and allow for a direct connection to nature – something that is quite often lost in city workplaces. Green roofs incorporate solar panels and provide water retention, whilst enhancing biodiversity.
Project details:
Project name: Amstel Design District
Location: Overamstel, 1097 RJ Amsterdam
Size: 80,000 m2
Status: Under development
Design team: Mecanoo and KettingHuls
Client: Connecting Concepts BV
Visuals: Courtesy of Mecanoo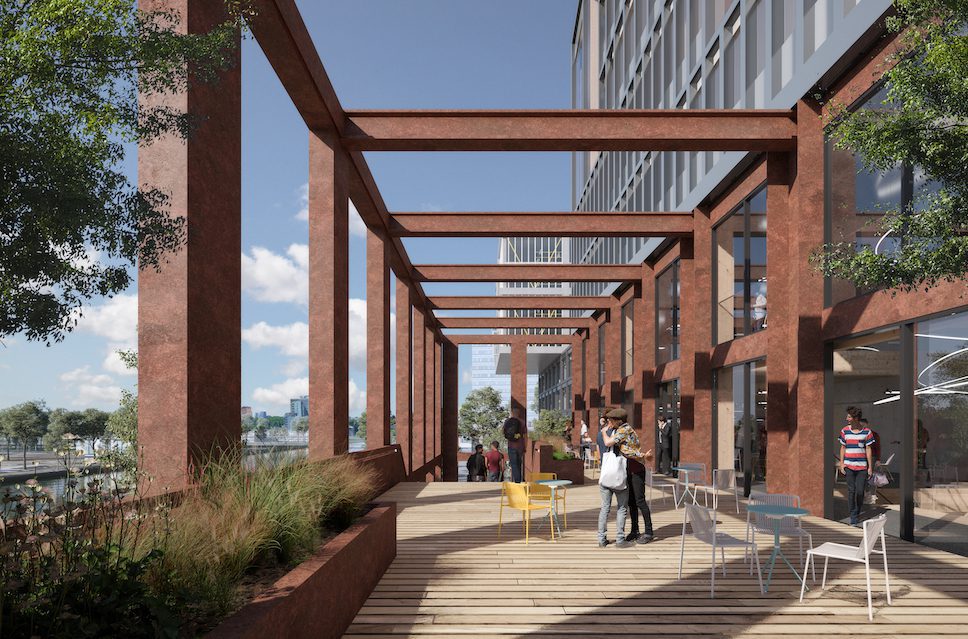 Take a look at more architecture and urbanism projects by Dutch studio Mecanoo, including the Kampus District in Manchester, UK, and plans for the forthcoming Natural History Museum Abu Dhabi.
Read more of the latest architecture news on enki, from the unveiling of the impressive homes on the Don't Move, Improve! 2023 shortlist to the corten steel-clad Garden Studio by ByOthers.