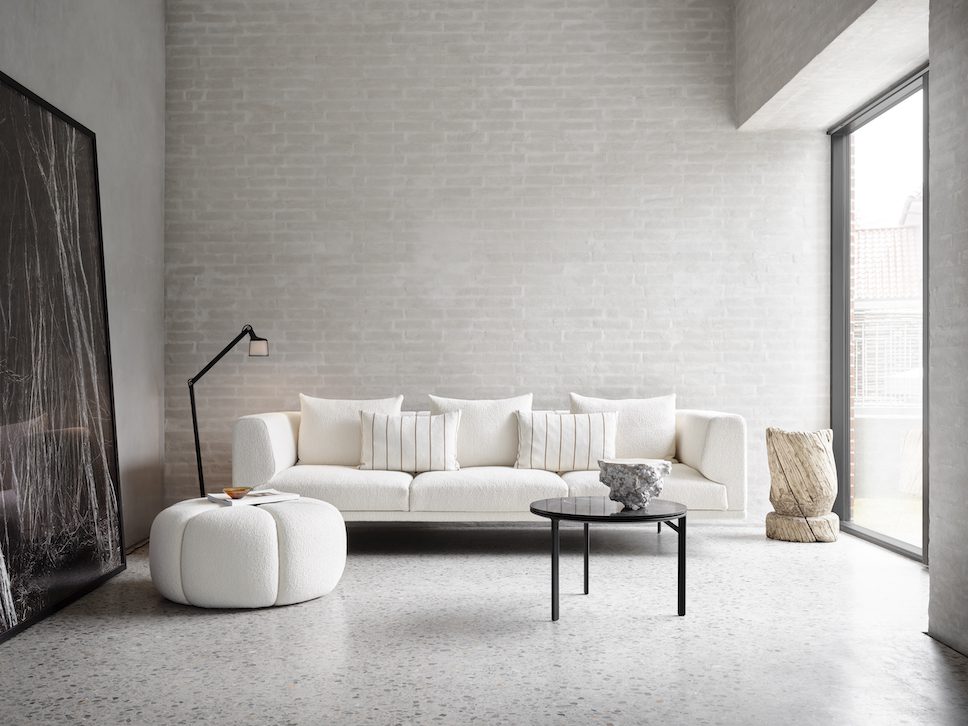 In true Scandinavian style, the new pouf by Vipp combines a beautifully simple aesthetic with blissful levels of comfort. It's the latest addition to the furniture collection by the Danish brand, designed to offer an extra seat or act as a side table to rest a book or tray.
Its geometric, six-piece construction gives it character and an almost huggable-like shape that draws you to it. Not just desirable to look at, it's upholstered in off-white boucle fabric which is sumptuously soft and textural to make it even more irresistible to touch. It is not only timeless but a furniture piece that reminds you to put your feet up and take a few minutes of calm in your day, to relax and unwind whilst making yourself comfortable.
"Sculptural yet informal, the hexagon-shaped pouf holds linear detailing against round edges. The pouf is constructed of high resilience foam moulded around a wooden frame offering a resilience through versatile use, whilst helping to maintain the firm shape of the pouf for many years," says Morten Bo Jensen, Chief Designer, Vipp.
Morten Bo carries Vipp's 70-year-old design DNA through the collections, bringing traditional craftsmanship and enduring quality into each design. The pouf is no exception to the rule because with its sturdy form and inviting appearance it's made to be treasured in your home for a long time.
The Vipp655 pouf is priced from £843 and measures 80cm x 38.5cm.
Take a look at more furniture collections at Vipp online.
Read about the latest design news on enki.