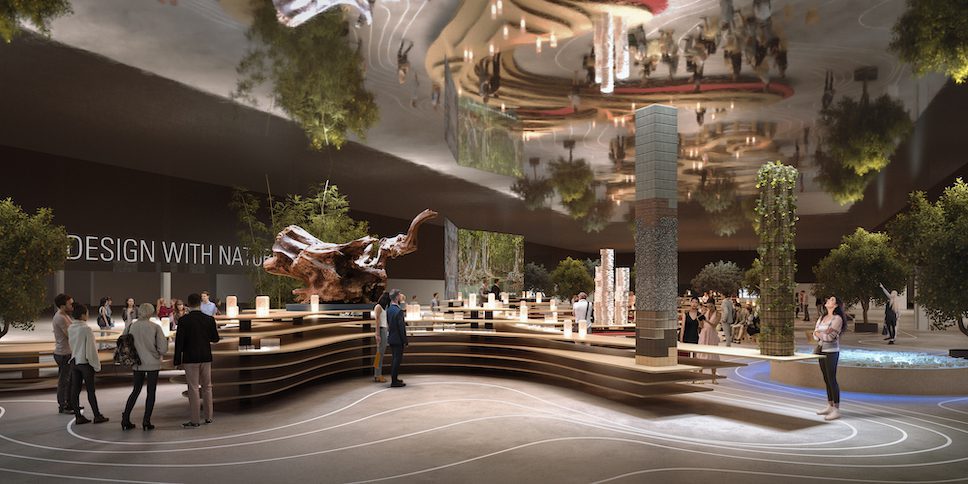 Returning in June, Salone del Mobile 2022 has announced the programme for its 60th edition, focusing on environmental and social wellbeing.
This year's edition of the internationally renowned design fair will address sustainability and the future of design as a whole. As ever, there will be a rich programme based on creativity and innovation with ambitions to make real ecological change.
Salone del Mobile 2022: 7th-12th June
An emotive installation titled 'Design with Nature', designed by Bologna architect Mario Cucinella and described as a "virtuous ecosystem", will be a must-see at this year's event. It will channel three main themes including ecological transition, the home as the prime urban element, and the city as a mine, to provoke thoughts on how we can reuse and repurpose resources all around us.
"We cannot stand still, in fact we have a duty to move even faster in the direction of design, production, and distribution solutions that are as sustainable as possible – what we need today is an ethical approach to design," said Maria Porro, President of the Salone del Mobile.
Guidelines sent to all exhibitors suggest ways to employ reusable materials in their stand design and build, such as wood or upcycled, low environmental impact or FSC or PEFC certified materials. "Adaptability and disassembly for reuse are the cardinal principles when choosing the components that will make up the project, always bearing in mind where and how they could be reused or disposed of," explained the organisers of the fair.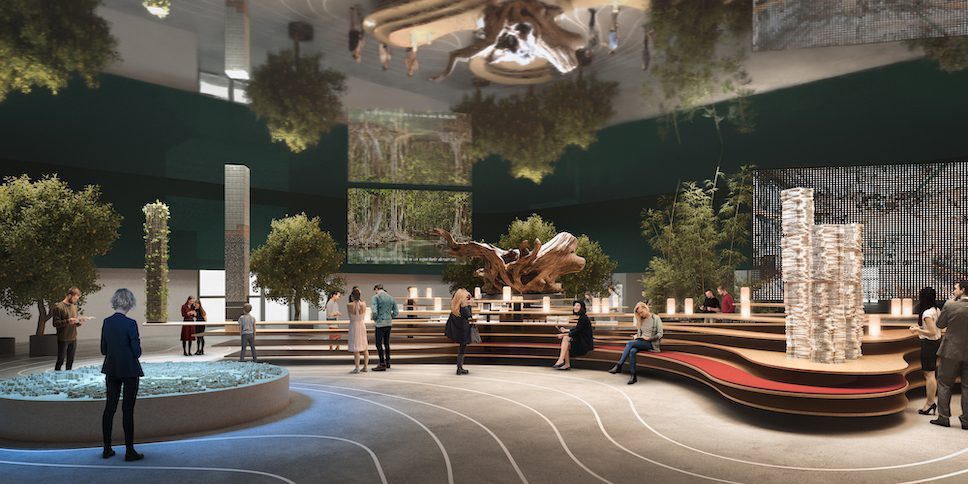 Design with Nature: an installation by Mario Cucinella
A substantial showcase for the fair's 60th anniversary edition, the Design with Nature installation by Bologna architect Mario Cucinella explores the themes of circularity and urban regeneration in his vision of a sustainable ecosystem.
Reflecting on the events of the past few years, the architect created a space centred around social connections and respect for nature. The installation, featuring a 1,400 square-metre gathering space, incorporates sinuous seating formed of recycled materials with flourishing greenery all around.
Mario Cucinella described his vision as "a large space mindful of design and the environment, dedicated to the new sociality. An installation in which the word "ecosystem" is fundamental and with which we aim to show that our vision of the future needs to be ecosystemic and capable of bringing knowledge, skills and technologies together for a new generation of materials and design. The final and specific goal of "ecosystemic know-how" – if we can call it that – will be to make life better through a rediscovered respect for nature."
After the fair, the structures will be repurposed around the city of Milan, with the intention to be used to create a small library for a school or a chair for a public space, for example.
Notable highlights
EuroCucina, the fair's dedicated kitchen biennial, will be part of this edition, showcasing the latest launches and the luxury technology by leading kitchen brands. Expect impressive stands and displays featuring new ideas that shape these central and multifunctional spaces in our modern homes.
After a three-year break, Salone Satellite will be returning for its 23rd edition, welcoming young and talented emerging designers and displaying their work at a new prominent location at the fair's entrance. Following the theme 'Designing for our Future Selves', the exhibitors will focus on inclusive and mindful design through a series of sensory explorations.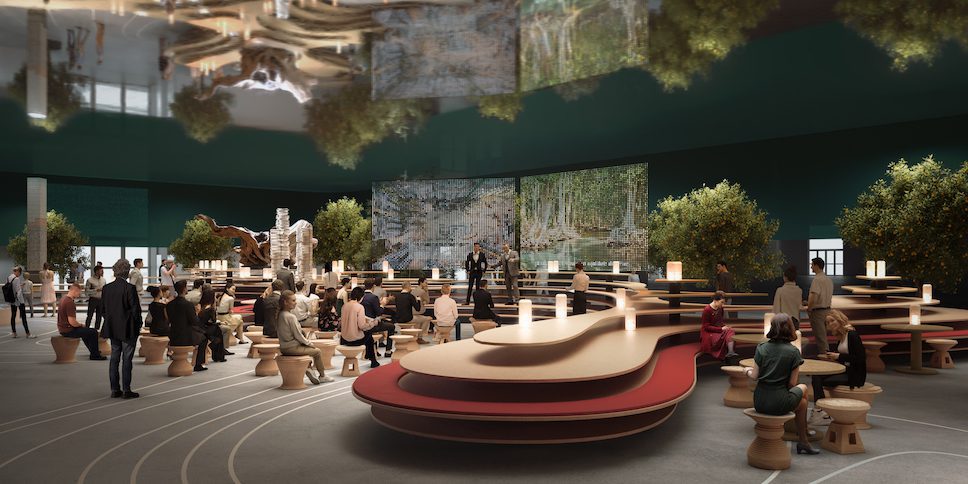 Discover more about Salone del Mobile 2022, Milan's international design fair, and Milan Design Week.
Keep up with all the latest industry news on enki.