The new Nobu Hotel London Portman Square, conceptualised by David Collins Studio in conjunction with Make Architects, has revealed recently that it will be opening its doors in November 2020.
The thoughtfully designed, 249-room hotel will take up residence on the corner of Marylebone's Portman Square this November and will instantly entice guests with its signature Nobu Restaurant, bar, curated outdoor terrace, 600-person ballroom, gym, wellness facilities and meeting spaces. All the while paying homage to traditional Japanese design via its aesthetics, and celebrating the art of craftsmanship throughout its design.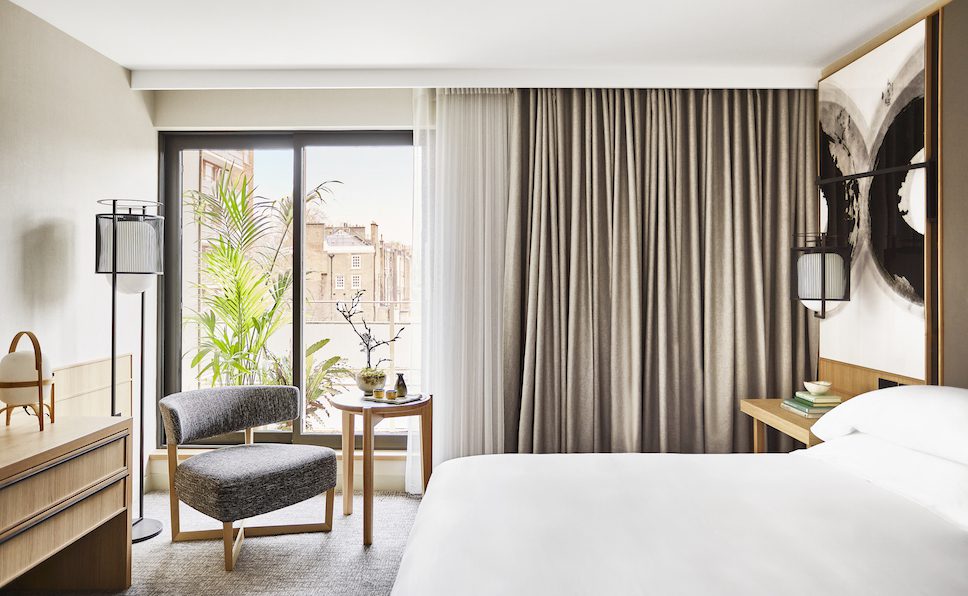 Taking a contemporary approach to the design and overall experience of the hotel, guests are invited to indulge in the Japanese architectural thread that runs throughout the seams of this project, recognisable via the minimalist design and refined colour palette – which was influenced by heritage Japanese colour combinations. David Collins Studio are to manage the interior direction of the hotel's common spaces, which include the lobby, lobby lounge, Nobu Bar and Restaurant, outdoor terrace, ballroom and boardrooms. The intriguing aesthetics of these common zones, all of which speak of extensive research and dedication to traditional Japanese techniques, run throughout creating a sense of effortless fluidity. Traditional panelling and patterns have been explored by the design studio, with a focus on architectural details such as tatami mats and Buro (patchwork) and the ancient art of Sumi-e (mark-making), whilst also adding their own contemporary reinterpretation.
Palette-wise, guests can indulge in a sense of calm conceived via the warm, natural tones that litter the lobby and rooms, while elsewhere in the Nobu Bar, Restaurant and lobby lounge, brighter, more vibrant colour experiences await, all with an edge of luxury and drama.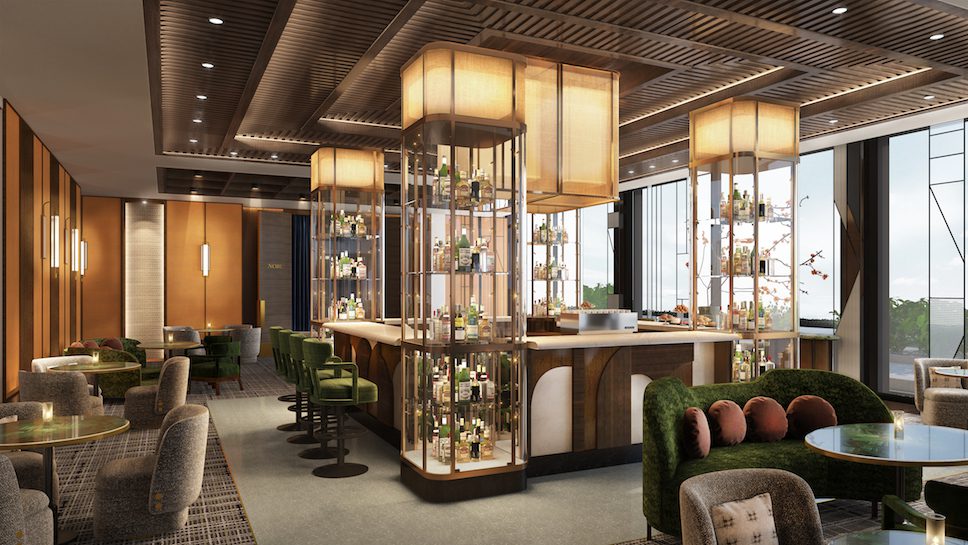 Alongside the traditional Japanese architectural details of the hotel, lies a deep understanding and celebration of craftsmanship. Hand-blown glass chandeliers and bespoke lighting designs create the hotel's intimate ambience, while original artworks and sculpture intrigue.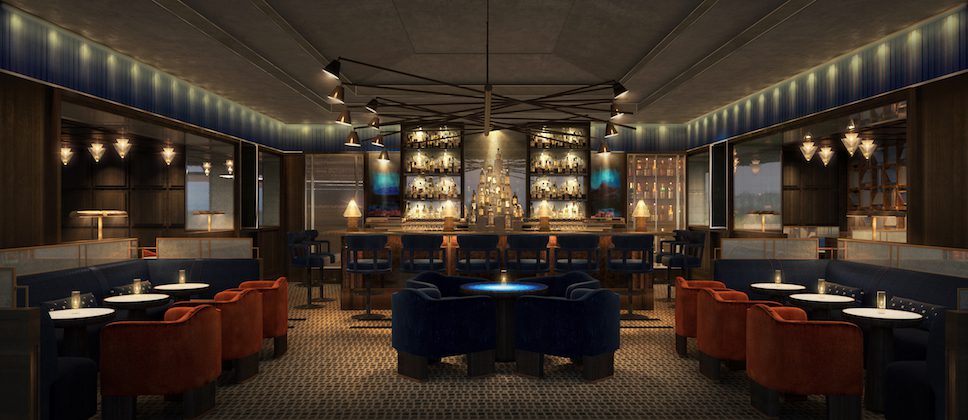 Make Architects' considered choice of natural light and natural materials bring a real sense of warmth and calm to the rooms and suites of the London project. Cleverly echoing the signature design notes of the rest of the hotel, striking wall prints, bespoke lighting and beautifully crafted joinery are celebrated against a more neutral backdrop. Offering rooms and suites across seven distinct categories, guests will be able to choose from those with luxurious terraced views overlooking the square, to the more indulgent One Bedroom Suite and The Nobu Penthouse.
Nobu Hotel London Portman Square is taking reservations from 1st November 2020. For more information click here.
For more architectural stories on enki click here.