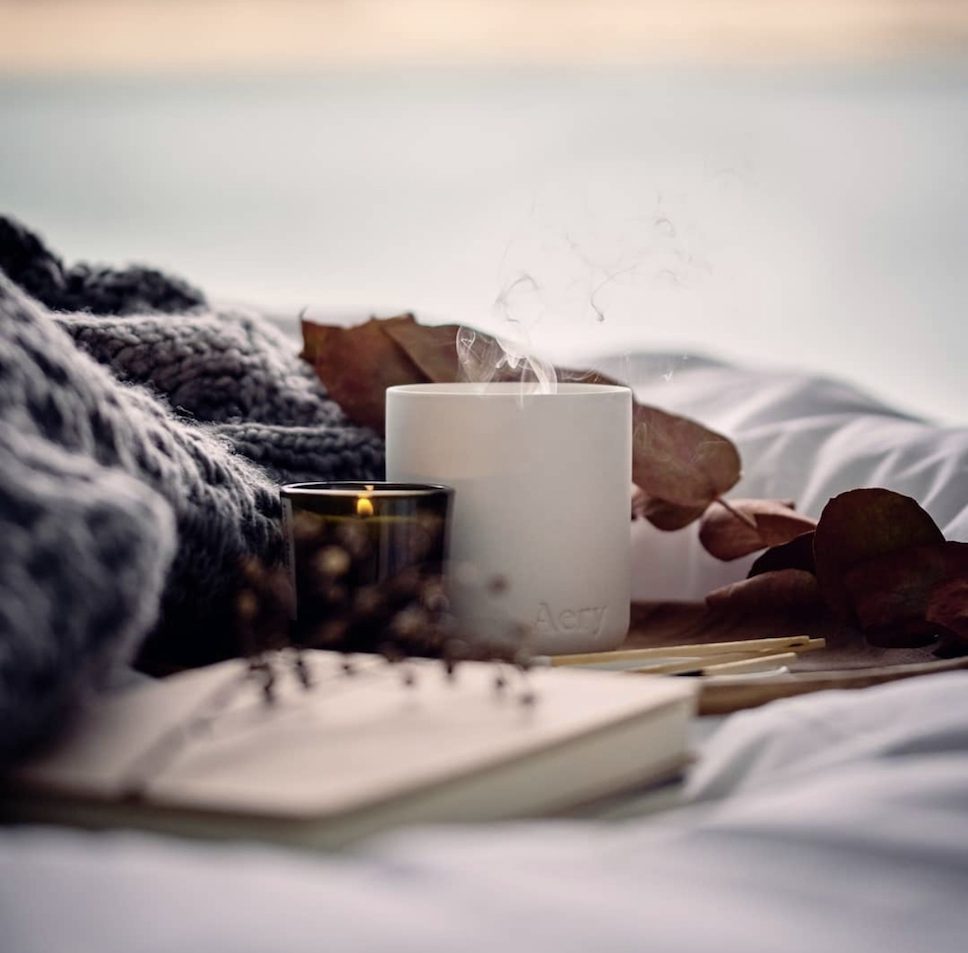 Our latest meet the maker Q&A is with Aery Living, a brand with a mission "to make beautiful scents with stylish minimal design and the finest ingredients."
Photography by Sonny Flanagan
David Heffernan and Mathew Thomas believe in ethical practises in luxury design – a vision culminated in the launch of Aery Living. Not only do we, here at enki, love the brand's sustainable approach to their product, packaging and business as a whole, but – as you may know already – Aery Living immediately rose up as the perfect pairing for enki's current (and still available) Gift Subscription offer.
We caught up with the founders to discover everything from how the company started, to what inspires their work and which Aery Living product they could imagine filling the enki offices with…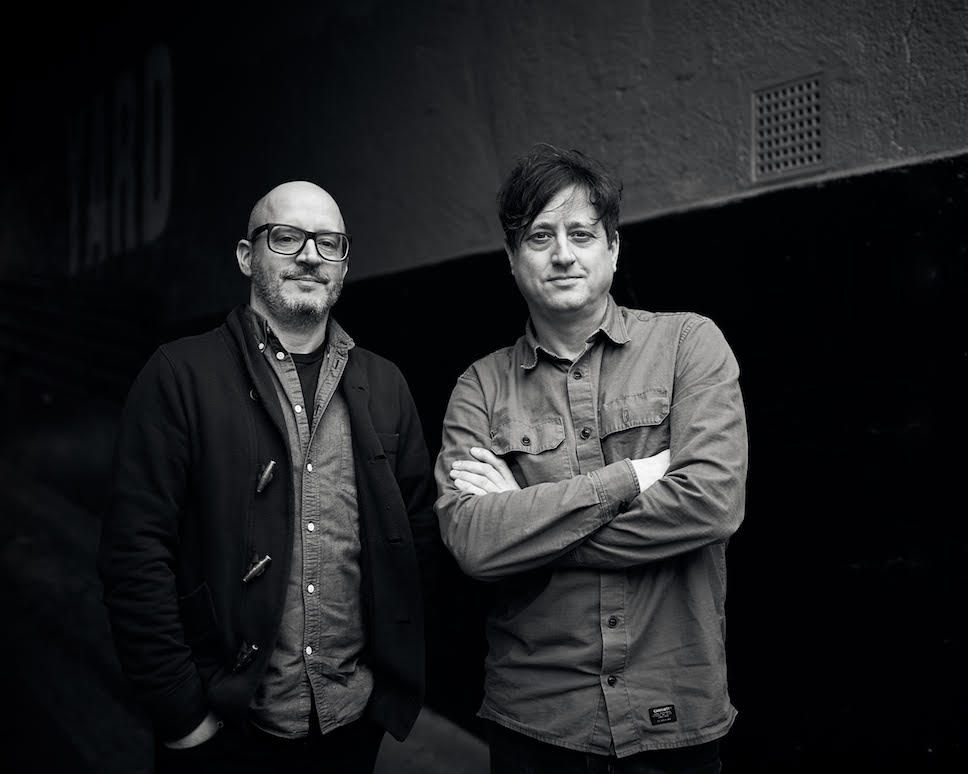 #1 What inspired the launch of Aery Living?
"We've worked together developing consumer goods for the past 15 years, we both felt it was time to start something new, something sustainable with integrity, we were inspired by the multi-sensory aspect of creating fragranced products, the idea something that looks amazing, can also evoke even deeper feelings through the smell. This concept allowed us to create our own unique identity both in terms of aesthetics and fragrances, which is especially important in a crowded market where many brands follow the same directions."
#2 What are your backgrounds?
"Creating and licensing brands, we've worked with well-known fashion and home brands to create award-winning products sold in stores around the world."
#3 Describe a workday. What does this often involve?
"As we're only 18 months old, every day is full and varied, especially with the team working from home. Every day we start with a team video call to re-visit our objectives and work out what all need from each other.
As founders we're focused on developing newness – particularly fragrances – and constantly re-working combinations to arrive at the final outcome, we work about six to twelve months ahead.
Creatively we're on photoshoots each week and developing new product lines, developing content for online following a design process for all new introductions.
Commercially we spend a lot of time on partnerships with our retail stockists both here and overseas as well as developing our online presence."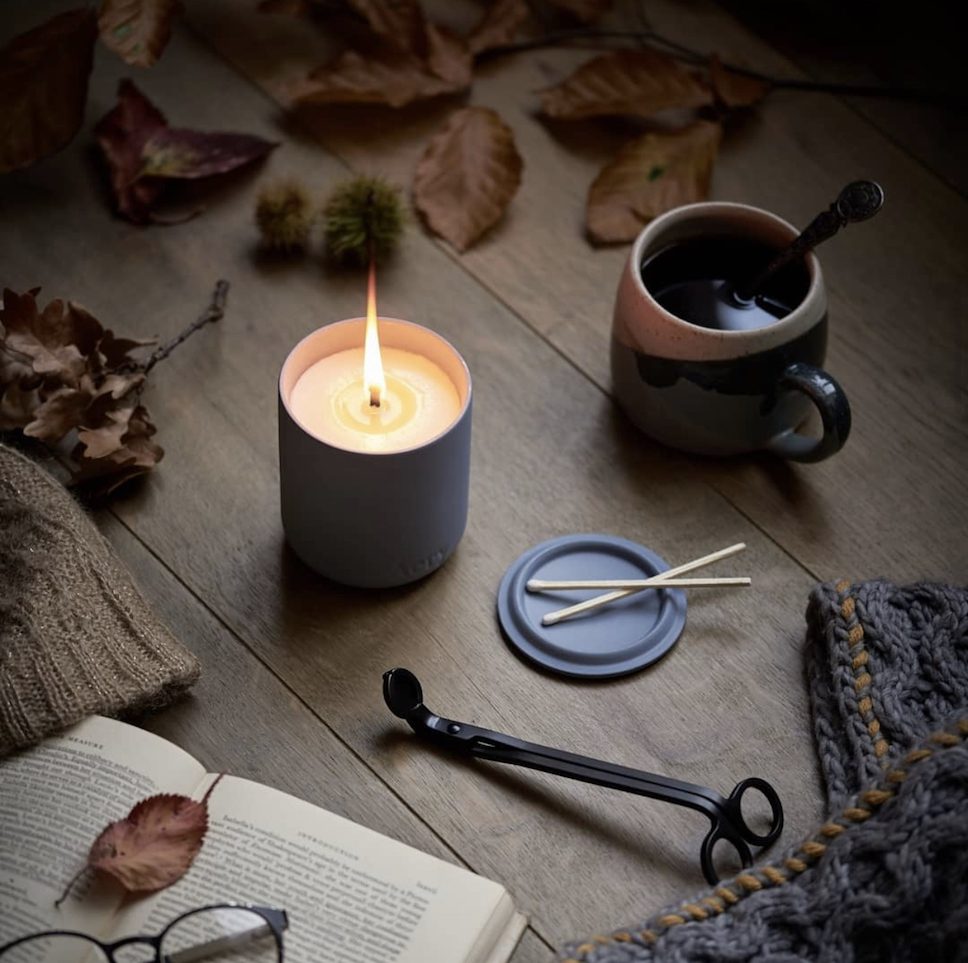 #4 Are all Aery Living candles and designs handmade?
"Candles and diffusers are proudly handmade here in the south west, we source responsibly and aim to work in a low impact way. We allow our candles to cure for at least 48 hours before packing and sending out to stores.
The creative process starts off with the design idea, we'll work up a series of boards to hone the ideas down to a core theme, we use focus groups to enable us to gather responses from our demographic on what they are drawn to, this informs the fragrance direction."
#5 What's the ethos behind Aery Living?
"Luxury fragrance with a focus on wellbeing and all made sustainably. Often sustainability equals utility, but our belief is that it's possible to create aspirational luxury goods that can be good for you and good for the planet too. It does mean the task is harder as it limits the use of materials but we can rest easy in the knowledge our products have the lowest environmental impact possible and are recyclable, biodegradable, and reusable, such as our clay vessels that up-cycle into plant pots and mini vases."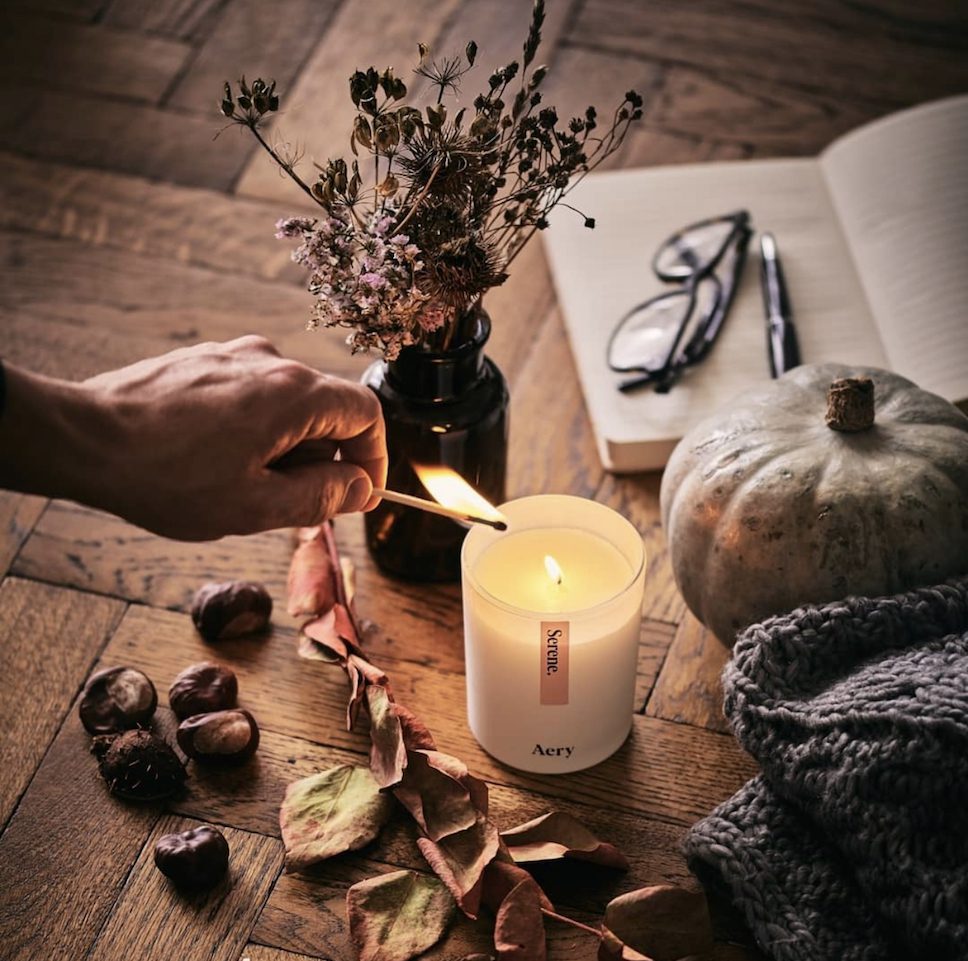 #6 What draws the brand in terms of aesthetics?
"Our inspiration sits somewhere between Stockholm and Tokyo as we love all things Scandi and Japanese, clean, simple aesthetic but also a warmth and the ability to tell stories through design. We're drawn to vintage but are also modernists."
#7 How can the power of aromatherapy aid and improve our lives?
"Aromatherapy has many benefits, reducing stress, helping with sleep quality and relaxation as well as to motivate and invigorate! We keep this in mind when developing a fragrance and try to think, how will the customer benefit from this? How can they use and utilise this?"
#8 Talk us through Aery Living's sustainable and environmental credentials…
"As keen environmentalists and activists, our brand would need to meet our own values. We set out to create a business that is Vegan, Plastic Free and Cruelty Free, that operates with a low environmental impact. The raw materials we use are GMO free and sustainably sourced from within EU. Our packaging uses only recycled or paper from managed forests.
This flows right down to elements like our shipping materials where we use recycled card, paper tape, recycled paper void fill."
#9 What are your favourite designs? Or collection?
"Happy Space. The first fragrance we created. It's a unique blend of Rose Geranium and Amber and it's safe to say this fragrance is uniquely identifiable as Aery."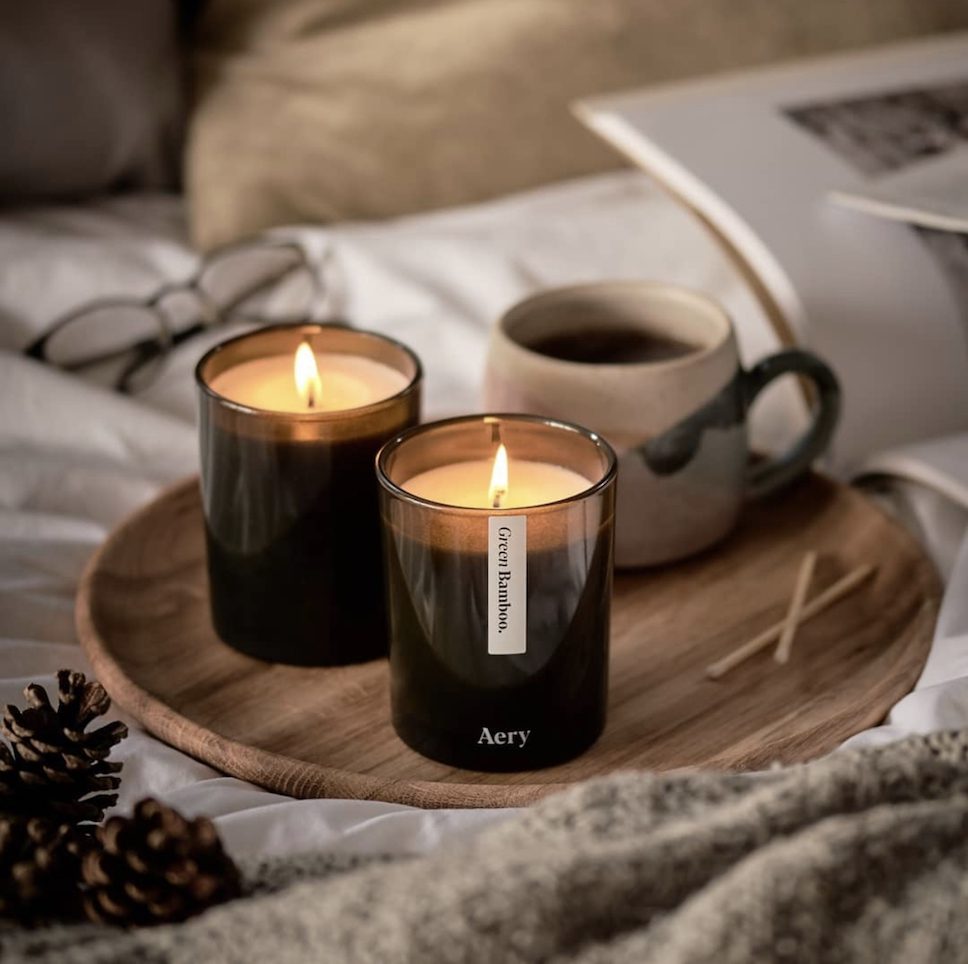 #10 What are your hopes and plans for the future for Aery Living?
"Our direction has always been centred around wellbeing with Aromatherapy and Home Fragrance at the core, we'll continue to develop our own unique identity both in terms of aesthetics and fragrance. For AW21 we're expanding the assortment to include a wider range of wellbeing products.
Our aspirations for the brand are to sustainably continue our growth into international markets, with like-minded partners."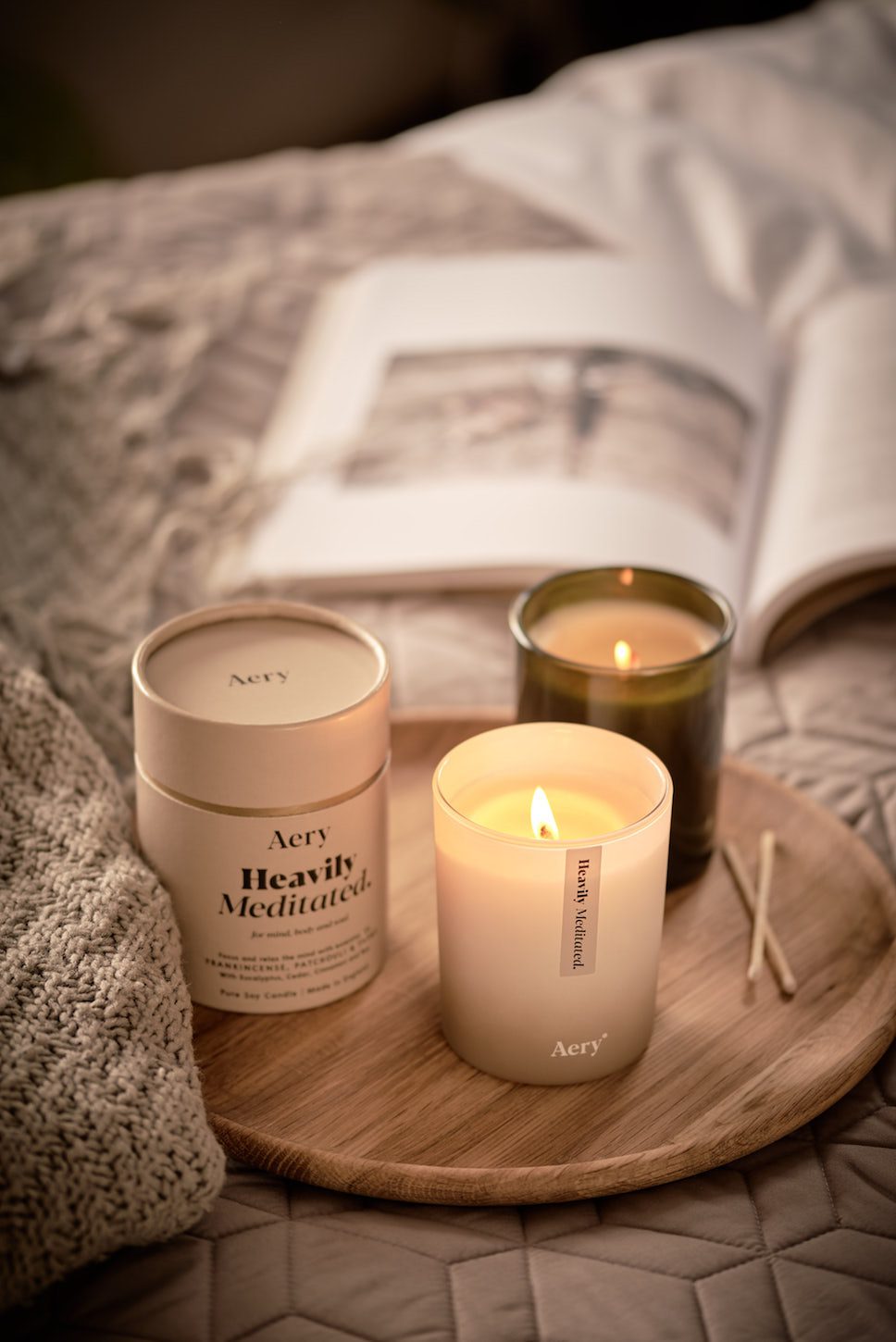 #11 Which of your designs could you imagine filling the enki magazine offices with, and why?
"Heavily Meditated and Nordic Cedar, for the winter season, both embody the simplicity of design but emit a feeling of warmth and grounding.
Nordic Cedar has a minimal matte white ceramic vessel with Essential Oils of Orange, Nutmeg & Patchouli. Capturing the spirit of winter, while keeping warm and content.
Heavily Meditated, with its stone ombre fade glass, sets off a lantern-like glow with essential oils Frankincense Patchouli Thyme. This can feel both relaxing and uplifting at the same time and is a great state of being."
#12 If you could collaborate with another brand, architect or maker, who would it be and why?
"There's so many amazing designers, brands and makers it would be difficult to choose only one but we're fans of Sarah Sherman Samuel and House Industries to name a few."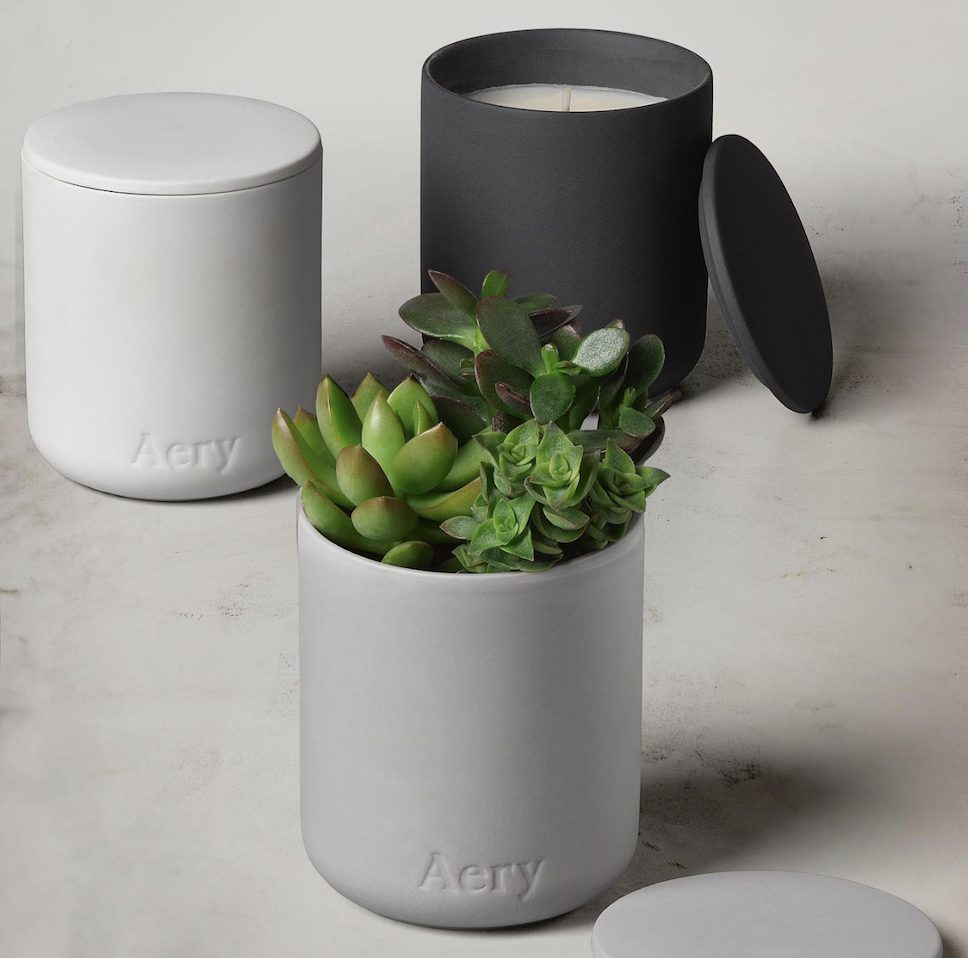 #13 What do you hope your customers experience and feel when they purchase and use an Aery Living product?
"To feel good about their purchase, to create some happiness, calm, and mindfulness in their own space. We want them to fall in love with the experience."
The Quickfire Round
#1 Natural or metallic? "Natural."
#2 Vibrant colour or pale neutrals? "It depends on the environment, but if we had to choose it would be pale neutrals."
#3 Pendant light or chandelier? "Pendant."
#4 Tea or coffee? "Coffee."
#5 Perfect getaway? "Snowboarding on fresh powder, then cosying up around the fire for some chilled après."
#6 Favourite book? Shoe Dog by Phil Knight.
#7 Favourite way to relax? "Candles on, lights off, a long bath and an early night."
#8 Favourite wine? "I know summer is over but still enjoying an ice cold Picpoul De Pinet."
#9 Dream house and location? "Mid-Century beach house, pacific coast."
#10 Favourite thing about social media? "Discovering creative talent, it really democratizes creativity and provides a platform for anyone to share their voice."
#11 Least favourite thing about social media? "The social impact it can have on the younger generation, it's an essential part of their network but also a hugely complex and nuanced world to navigate when they are still figuring out who they are."
#12 Favourite restaurant? "In 2020 it would have to be our home kitchen."
Discover more beautiful home fragrances designs via Aery Living's website.
Not quite finished that coffee? Continue reading our interviews by heading on over to enki magazine's meet the maker archive.