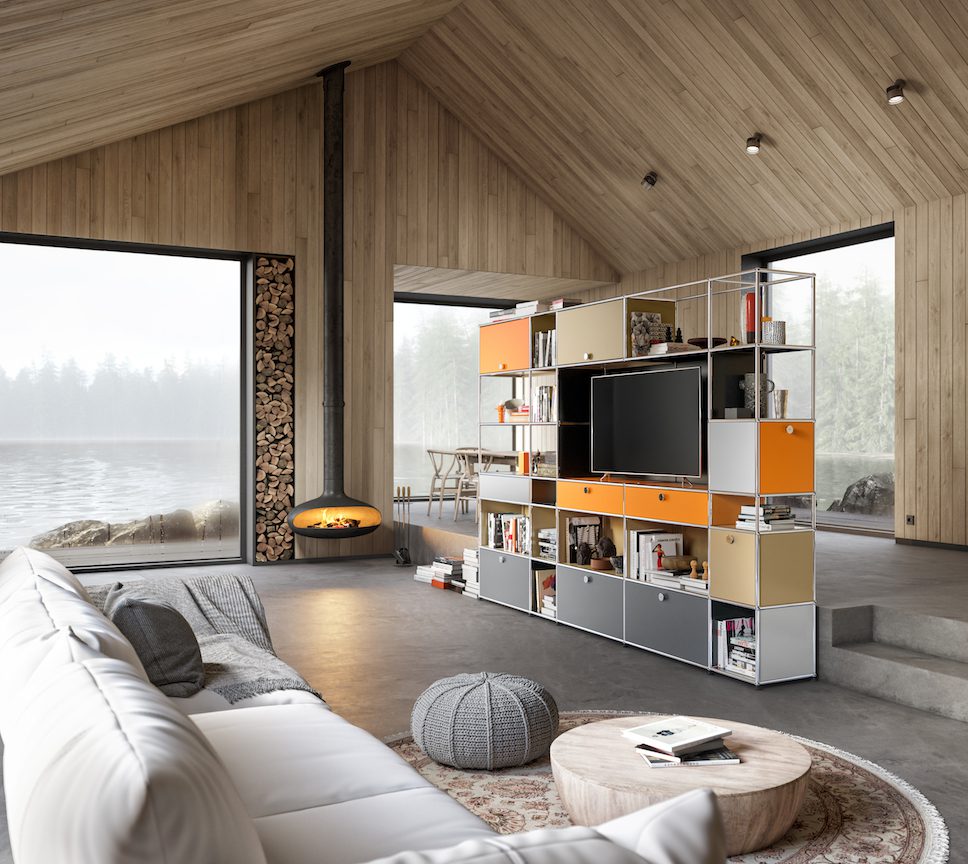 Renowned worldwide for their timeless modular designs and functional storage options, USM design classics can be spotted everywhere from commercial offices to public buildings and, of course, homes across the globe. And, 'Brave Ground' – a deliciously neutral hue – the newly announced colour of the year by Dulux, fits beautifully with the brand's unique Haller System.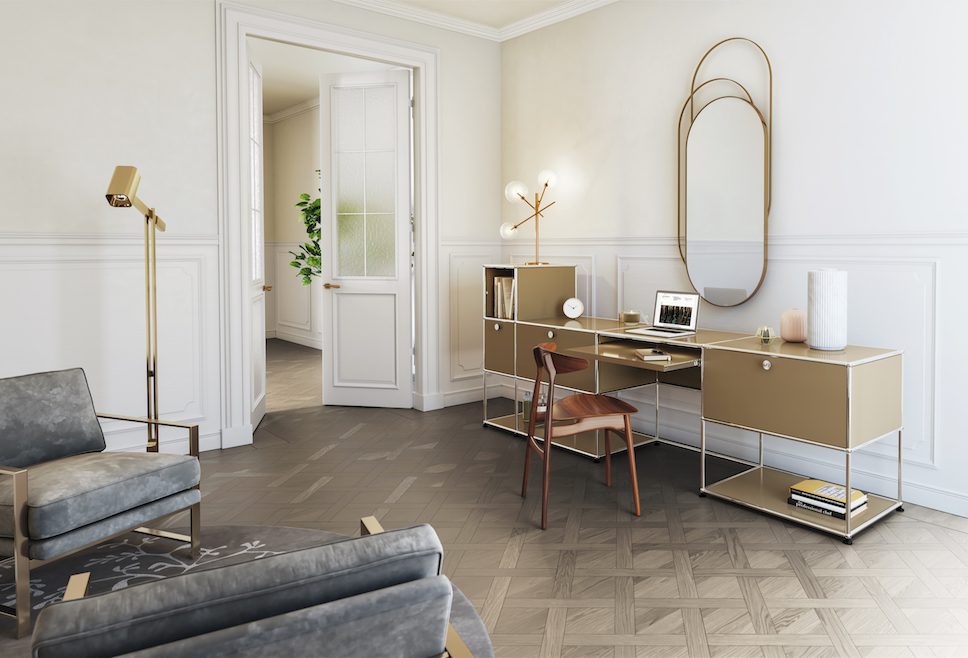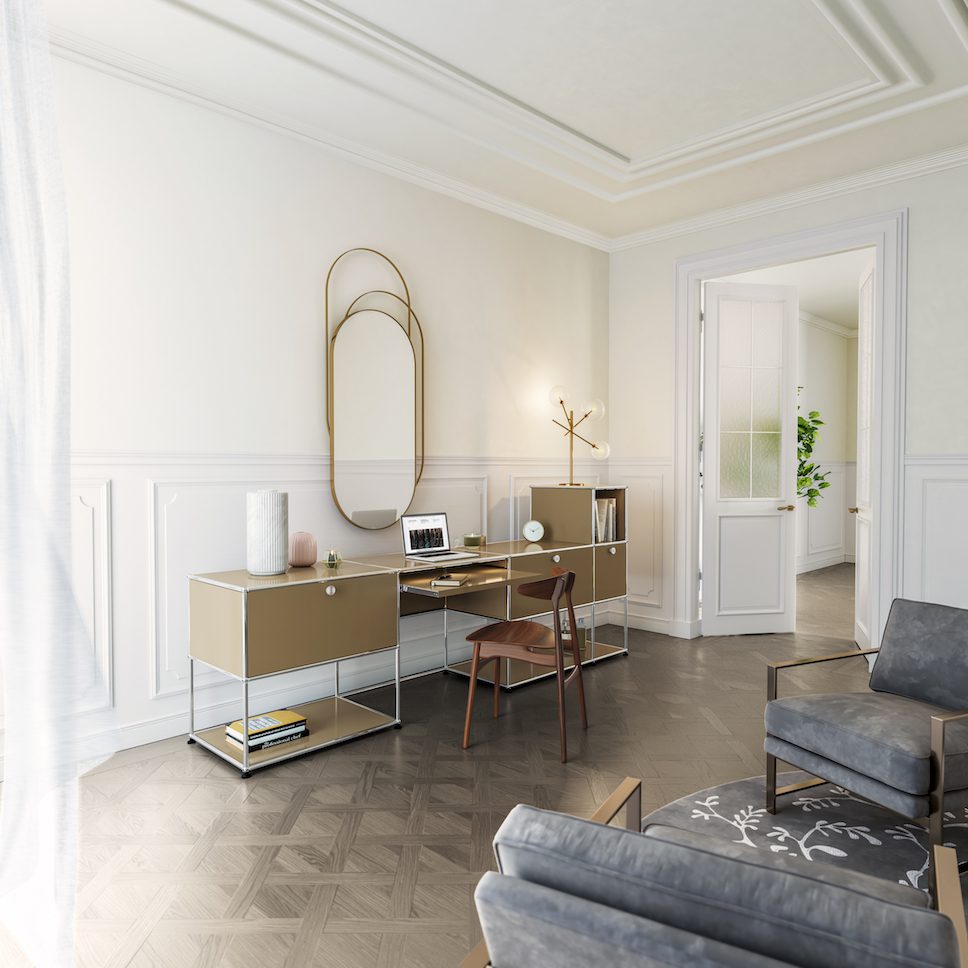 Described by Dulux as "a bolstering shade that connects back to nature and the simple things", the integral warmth of 'Brave Ground' as a neutral hue works perfectly against the quiet luxury and industrial feel of USM's Haller Modular System. With endless options for configuration, the design classic can be utilised to create everything from sleek credenzas to intricate book cases, bed-side tables and even room dividers.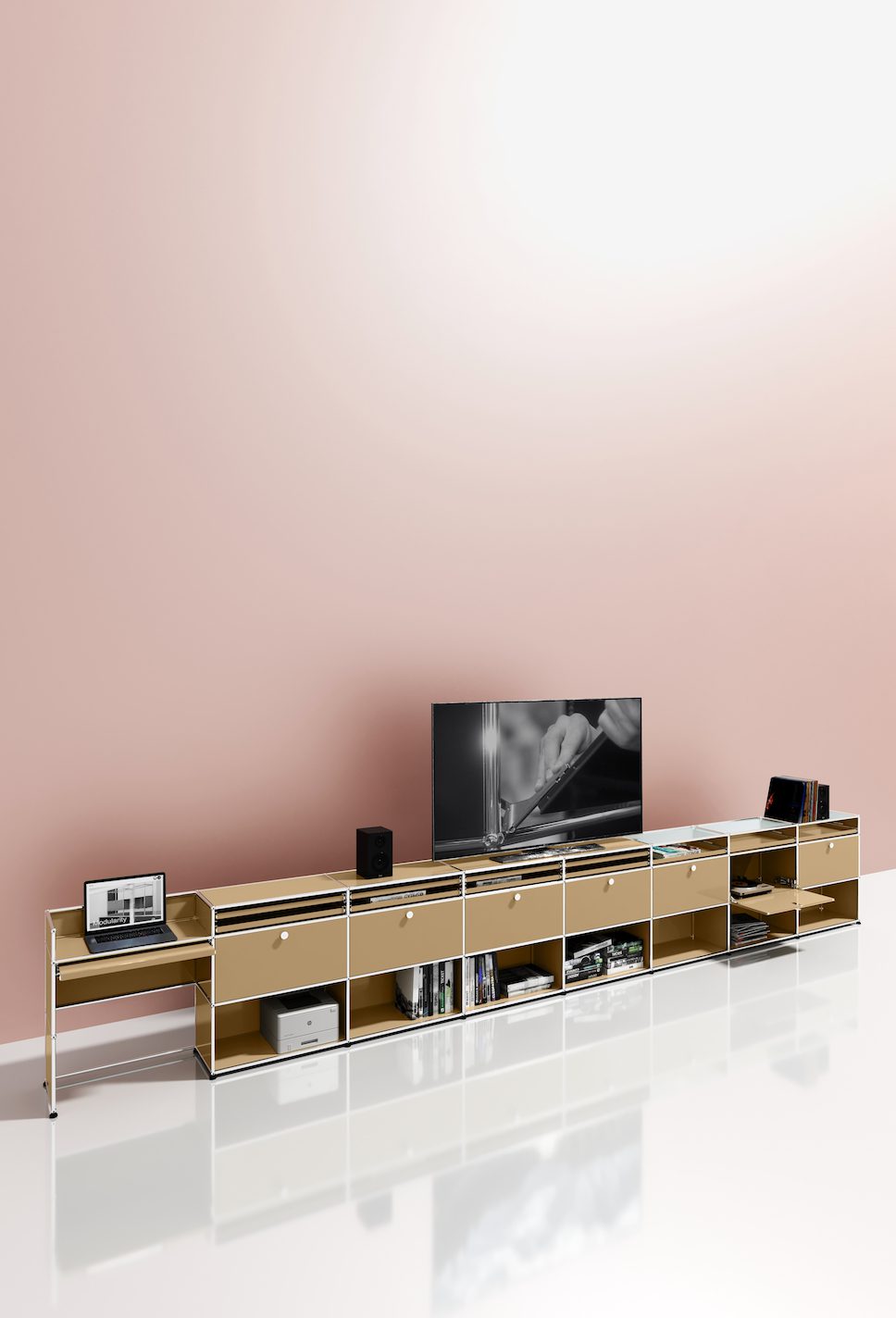 A steel precision tube (19mm) and brass ball (25mm with screw holes) – each with a highly polished chrome-plated surface – form the frame of the celebrated USM Haller, while the steel insert panels can be ordered in an array of up to 14 colours, including the new neutral, 'Brave Ground' inspired tone. Ideal for bringing both warmth and functionality to any space within the home.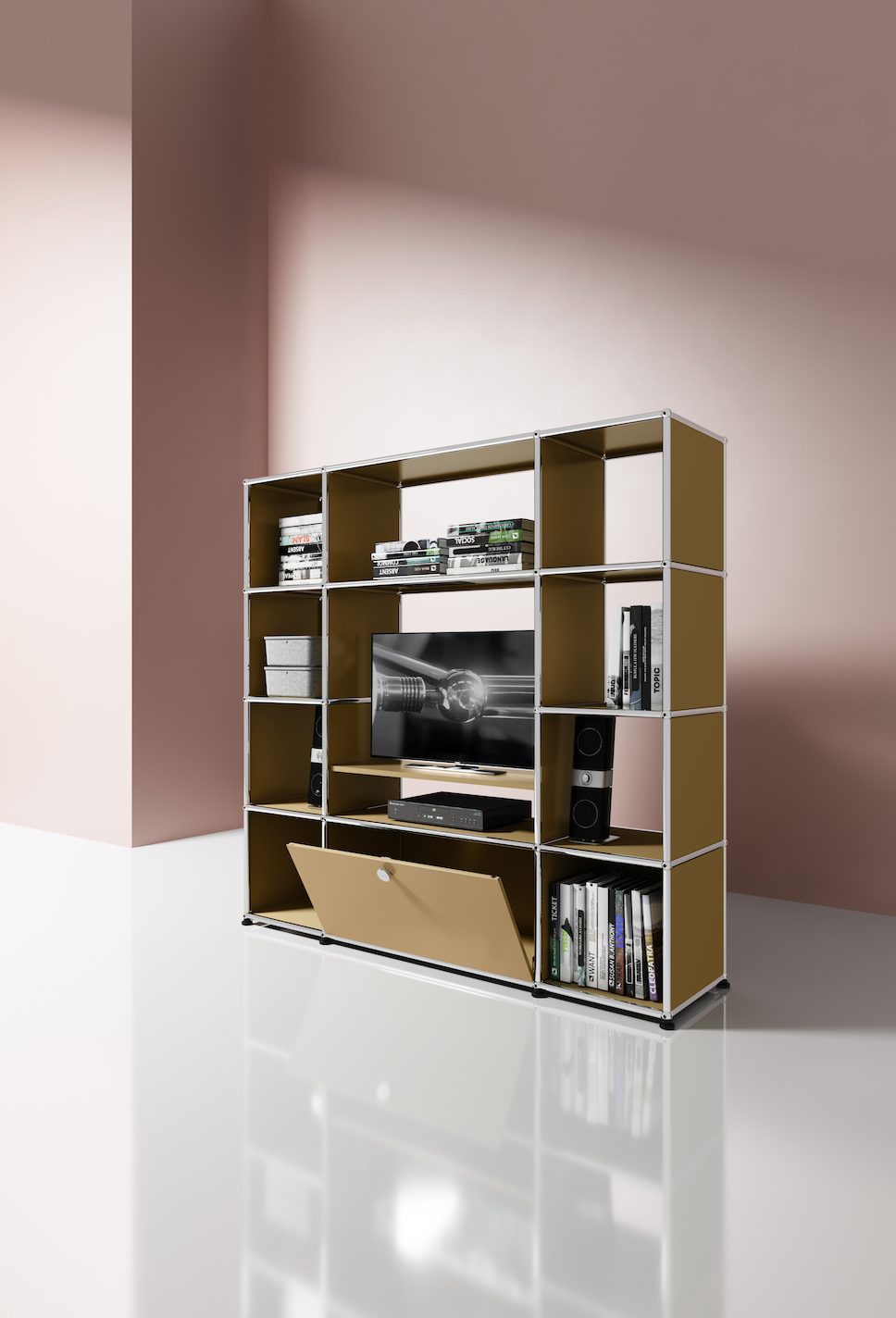 For further information regarding the beige Haller Modular System head to the USM website.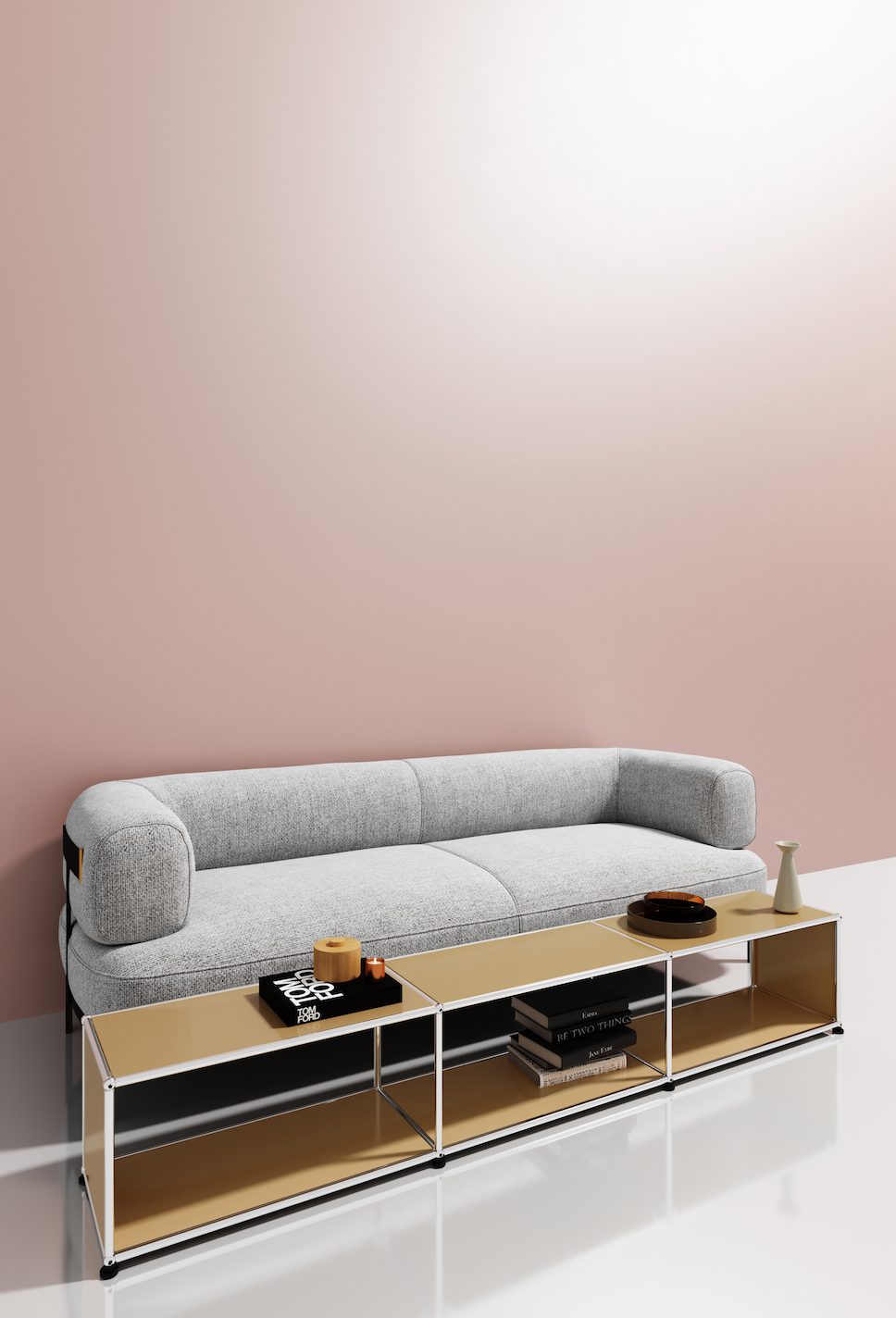 For further design stories featuring the brand head to our USM design archives.