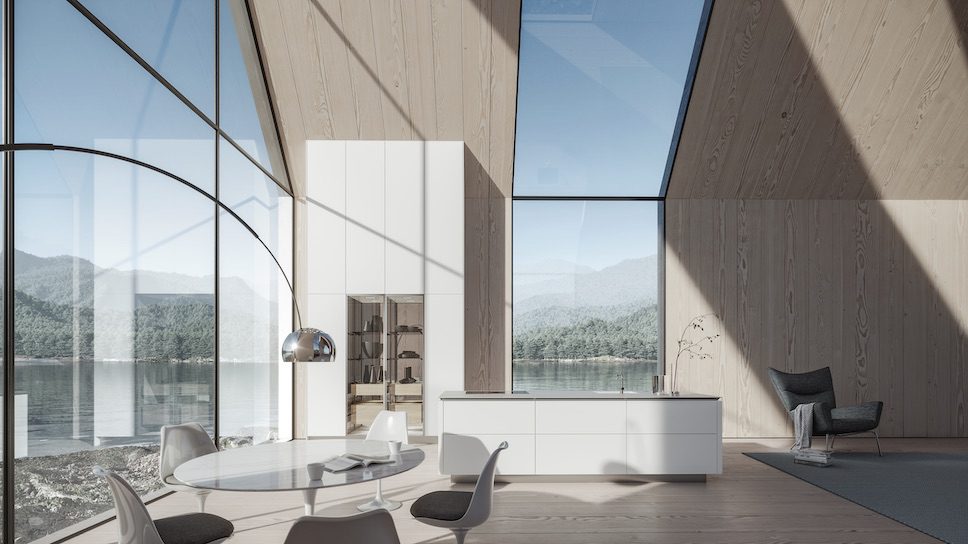 What does your dream kitchen look like? If you have set your sights on a luxury kitchen with timeless beauty, design and innovation at its heart then look no further than SieMatic.
With three stunning style collections, Pure, Classic, and Urban, SieMatic can cater to all tastes and offer inspiration and ideas to create a completely bespoke kitchen just for you.
It is in the nature of the German luxury kitchen manufacturer to take pride in designing with longevity and enduring beauty in mind. From the original kitchen sideboard to the first handle-free SieMatic and holistic furnishing concepts – until today, timeless elegance is the premise for every kitchen that leaves the factory. With a SieMatic kitchen you will find precision in the attention to design detail and the brand's 90-year heritage reveals a lot of love and passion behind the craftsmanship.
The experts at hand have all been trained through the SieMatic Academy, meaning they can provide plenty of inspiration, and they will offer individual consultation and precise planning. You will be guided through the choices available that can meet a vast range of budgets and, from start to finish, you can expect the highest level of commitment from the team. Going above and beyond the kitchen furniture, SieMatic will customise the interior architecture and design of your whole space to ensure the heart of your home does everything you want it to and more.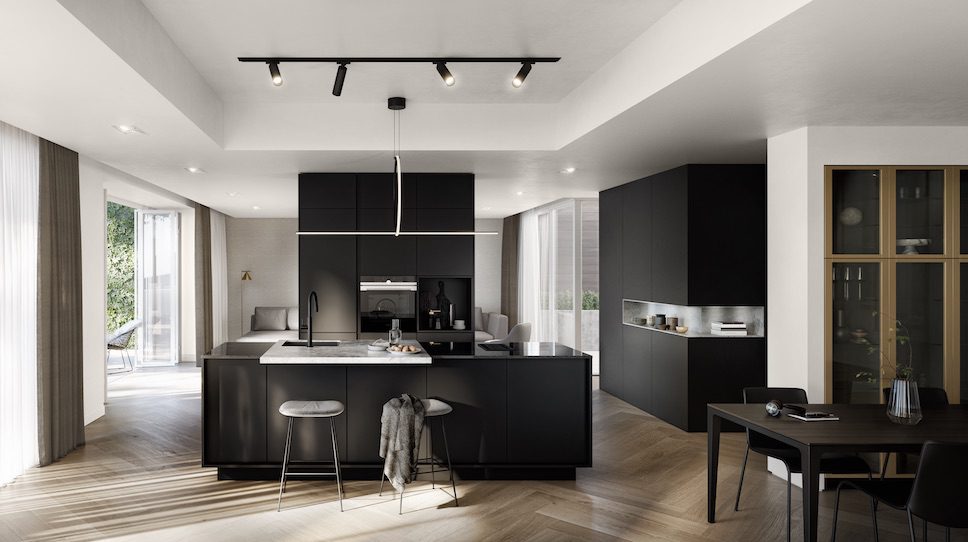 Cooking becomes the stage for creative living, with convivial entertaining spaces designed to encourage people to come together to eat, socialise, and relax. The design innovation found in SieMatic's luxury kitchens is in the functional elements that you feel rather than see when using the kitchen. For example, the patented Multimatic tracking and accessories (pictured below) utilise 30% more storage space and provide flexibility for adapting your kitchen over time. The interior fittings are ideal for organising a clean and tidy space, and allow you to personalise your kitchen at the same time.
The SieMatic SLX kitchen shows how your kitchen can really become a part of your living space. Thanks to its eye-catching lighting concept and timeless design, it elevates extraordinary architecture to an art form and brings interest and intrigue into the room. The aim was to create a handleless kitchen that was even more elegant, refined and linear. The newly designed recess channel makes the door appear to be 6mm thick and the island looks to be floating with a lighting detail running round the channel.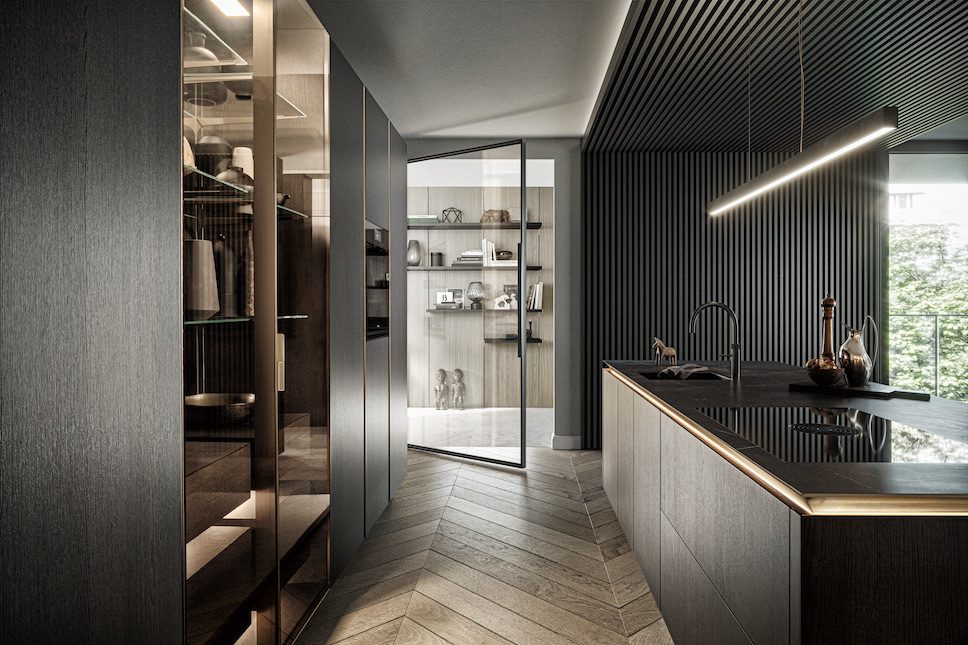 SieMatic products can be found in independent showrooms in over 70 countries around the world, with 40 studios in the UK. At each showroom you will find a friendly and knowledgeable team and a selection of bespoke options, including unique colours, high-end quality materials, and beautiful luxury kitchens that are sure to inspire you.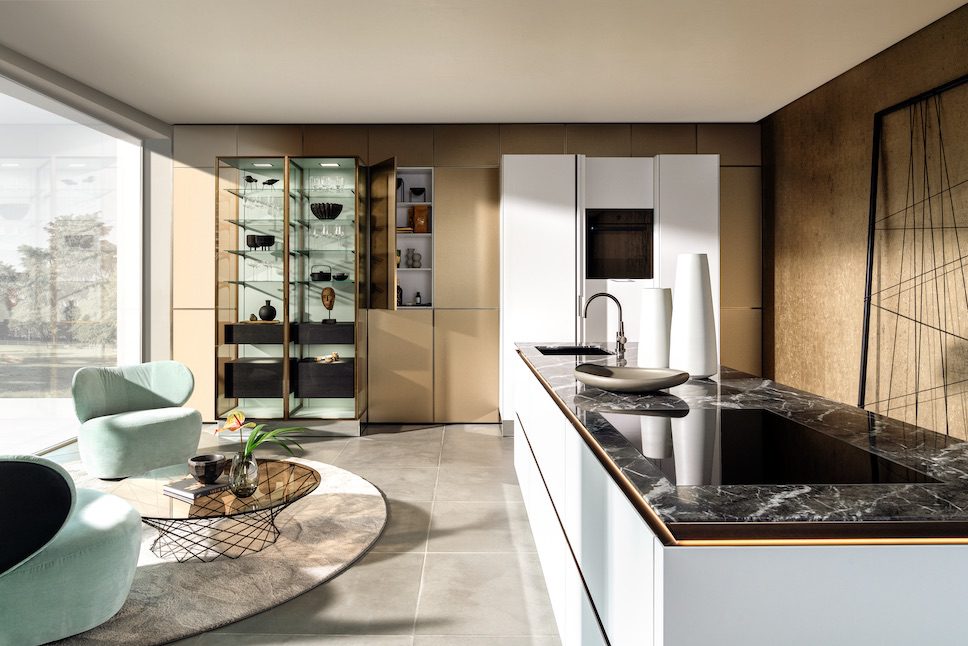 Visit SieMatic online for more information and to discover your dream luxury kitchen.
See more design stories on enki.