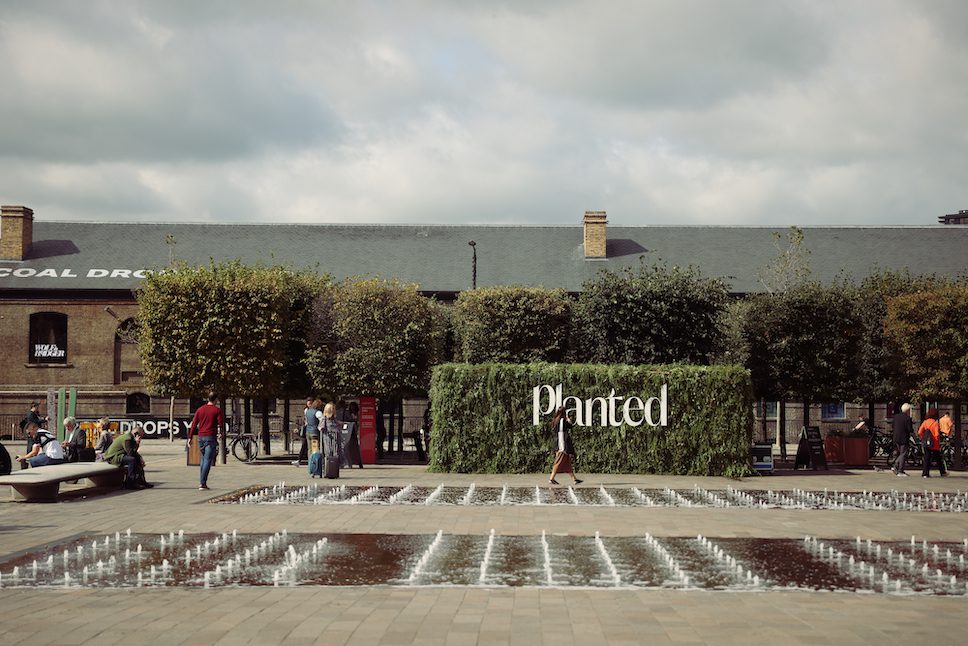 Planted Cities has officially launched, successfully amplifying conversations around zero-waste design and building the commercial case for greener and more biodiverse spaces.
The flagship event took place in London's King Cross across four days (23rd-26th September), where its ambition to reconnect people and spaces with nature was realised. A luscious leafy green backdrop set up in Granary Square welcomed visitors to Planted, and provided an idyllic spot for hosting the forward-thinking Planted Unearthed talks programme.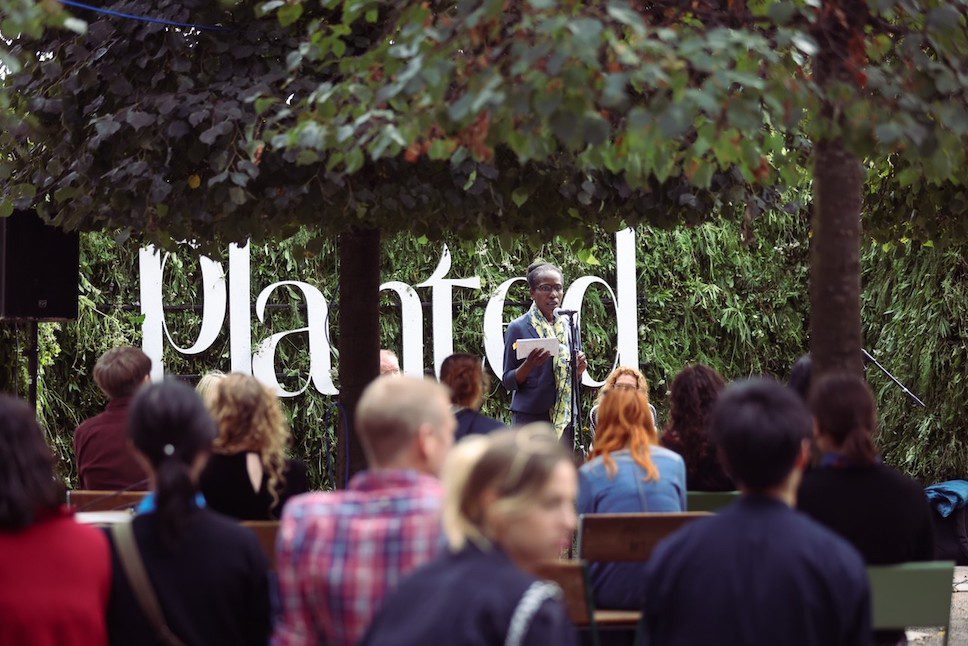 From here, there was plenty to explore from Sleeping in Nature and the Natural Living section under a marquee in Lewis Cubitt Square, to the Botanical Market located in The Canopy. The zero-waste design event was based around the principles of biophilic design, and needless to say there were many highlights across the four days. Here are a few of our favourites…
Firstly, if you read our post about the luxury off-grid cabin experience that Sam Peters and Deborah Spencer, co-founders of Planted, had over the summer, you will know the story behind Out of the Valley and the Nomad Cabin.
From the countryside of rural Devon to the city buzz of King's Cross in London, the Nomad Cabin was one of the main attractions. Visitors could walk around the timber-clad cabin, appreciating it from all angles, and also step inside to wonder at the beautifully pared-back but carefully curated interior that shows you really don't need much to appreciate the simple things in life. It captured the joy of traditional craftsmanship and contemporary construction, emphasising the importance of building with longevity in mind. You can find out more about sustainable cabins by Out of the Valley here.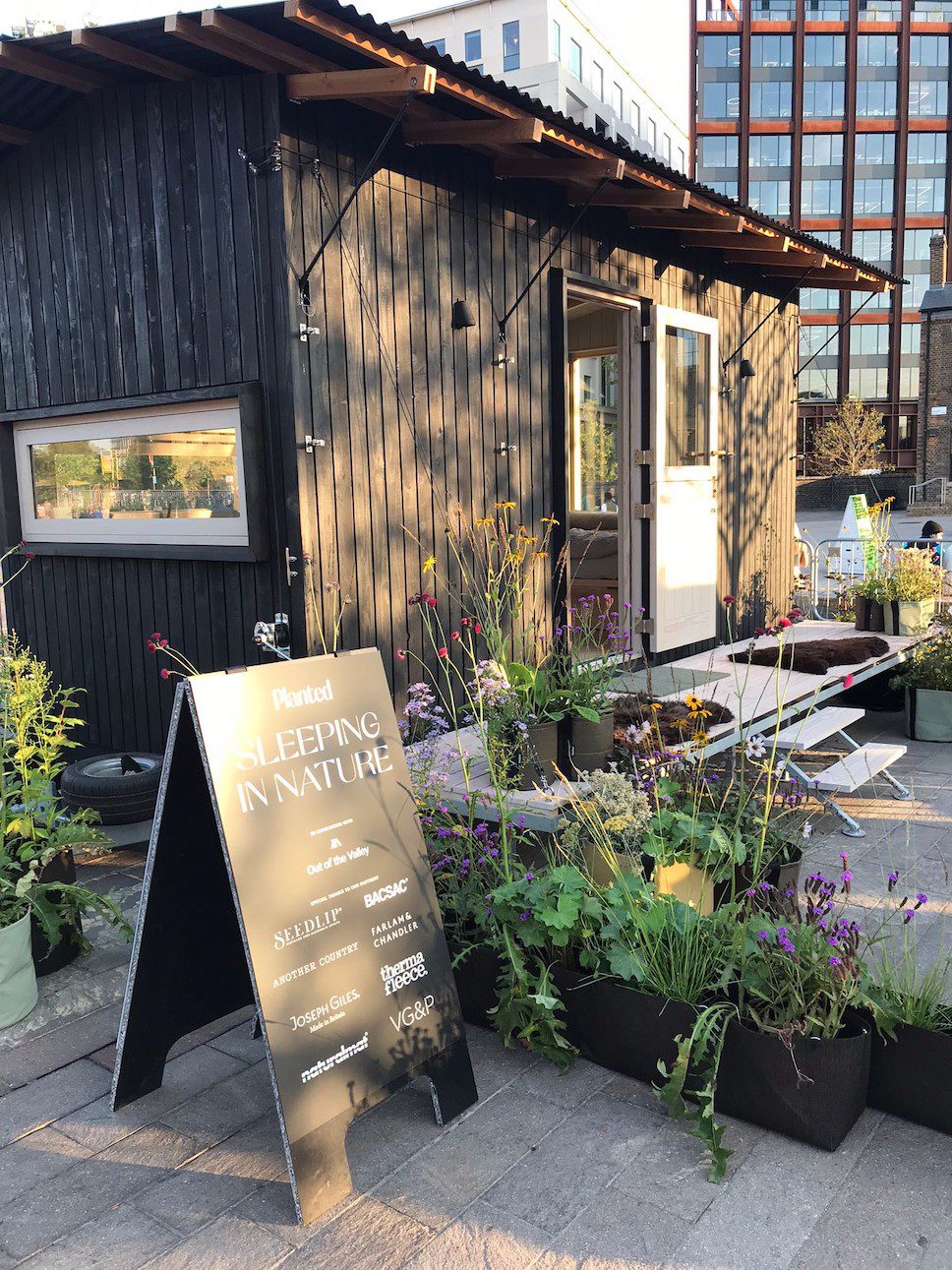 As you stepped out of the Nomad Cabin and looked across the square, you could see another small cabin with a circular-shaped entrance that naturally drew you in. The interiors were designed by Naturalmat, another Devonshire brand that uses raw materials from natural and renewable sources which are either biodegradable or recyclable.
Planted Natural Living was set inside a marquee in Lewis Cubitt Square, at the top of Coal Drops Yard, and this is where you could explore leading sustainable design brands such as Another Country, Benchmark, Vestre, Less is Better, Nikari, Form and Refine, and Naturalmat.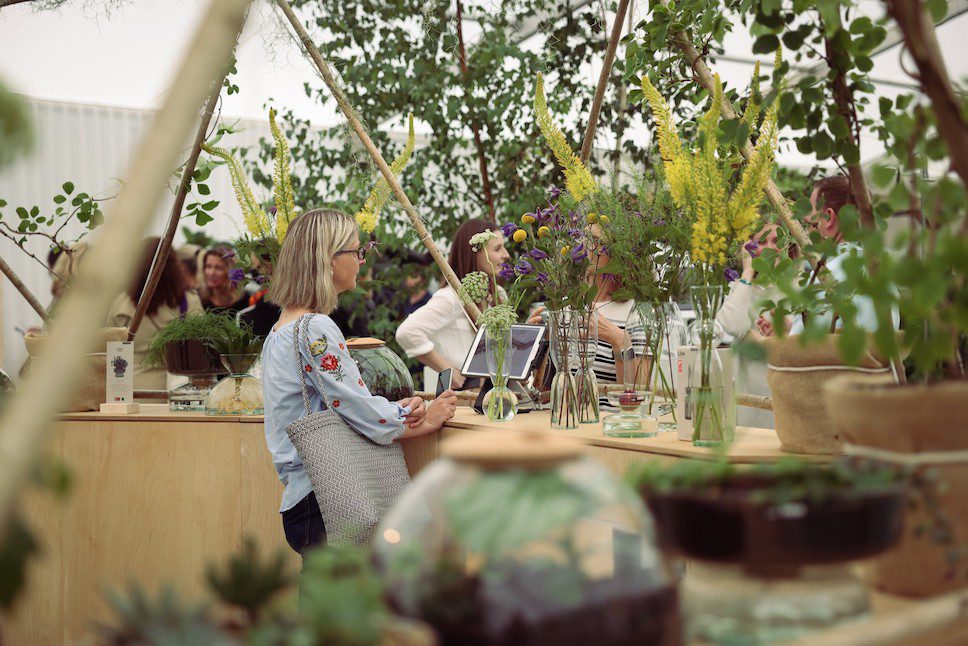 A large geodesic dome surrounded by living plants explored the concept of biophilia and formed a space to showcase a contemporary handmade glass collection by LSA. The dome displayed pieces from the Canopy collection, a collaboration with the Eden Project comprising drinkware and planters made from 100% recycled glass. The installation was an inspiring way to demonstrate how we can bring nature into our homes to ultimately improve creativity, productivity, and wellbeing.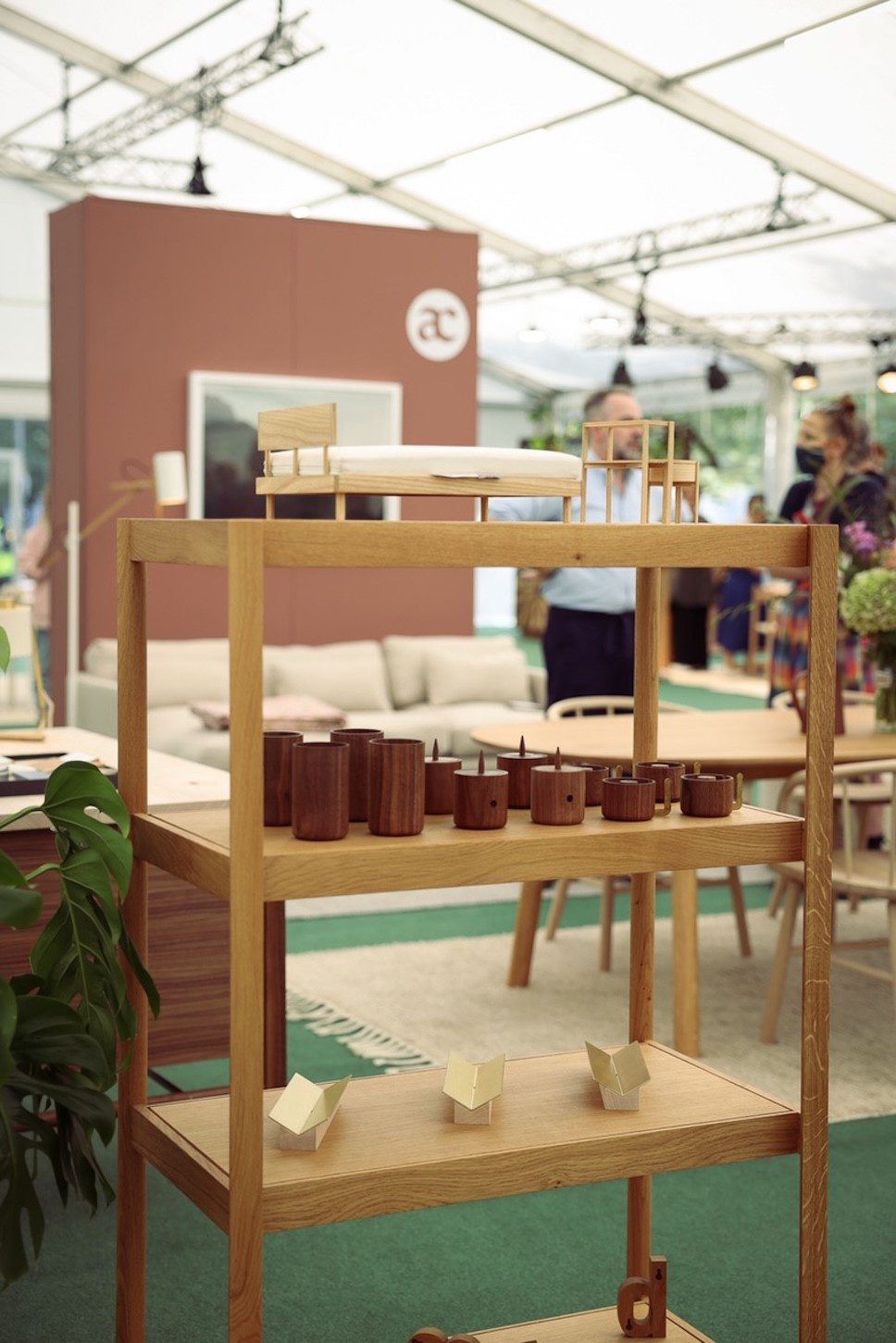 Breaking the mold of traditional trade shows, Planted Cities has succeeded in "tackling some of the most challenging conversations the world faces today", as they accurately summarise. Transparency from brands on their environmental impact has never been more important, and that is another highlight of the zero-waste design event that was all about championing brands and people who place nature and the environment at the heart of their business. Benchmark, for example, developed their Sage sofas and benches in collaboration with the Naturalmat Company using sustainable and non-toxic coir, latex, sheep's wool, and recycled cotton (pictured above right).
There's nothing we love more than discovering new brands, especially when there is a really interesting story behind them. Design agency Volume Creative launched a new service called Spared at Planted Cities. The aim behind the service is to be creative with waste, turning waste materials into bespoke furniture and objects. They offer two core terrazzo materials that are created using recycled plastics and shell called Plarix and Molelk.
It is safe to say the flagship Planted Cities event has set a precedent and made a big impression as a forward-thinking, zero-waste design event. This marks the beginning and we know there's plenty more to come from Planted… so watch this space.
Keep up-to-date with the latest news and updates from Planted.
Learn more about the inspiring brands featured at Planted Cities via enki magazine online.
enki proudly supported Planted Cities 2021.