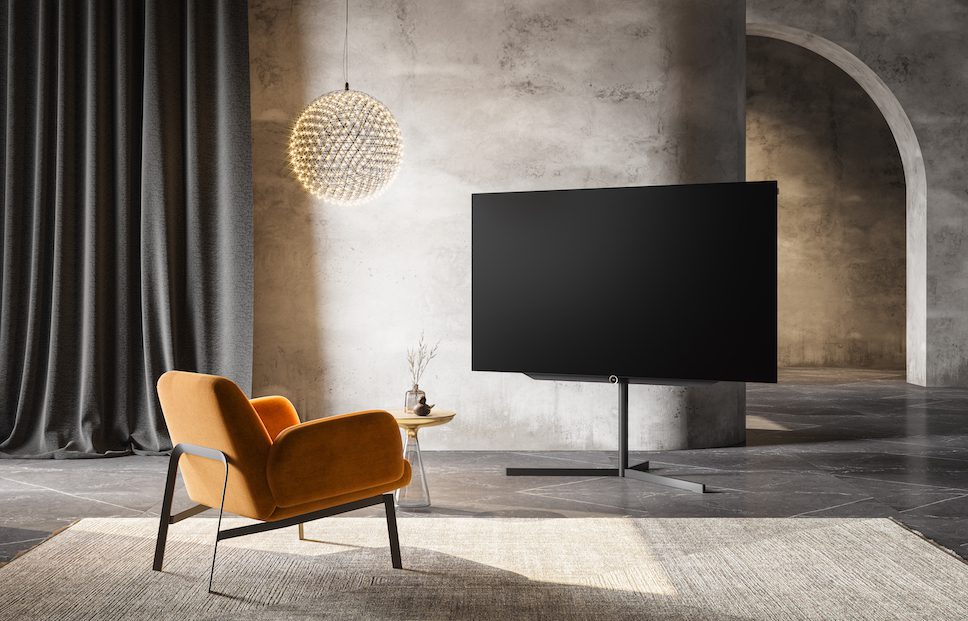 To mark the year of its 99th anniversary, luxury audio-visual brand Loewe is releasing a special limited edition bild s.77 TV with only 99 units available.
"Following a recent refocus for the brand, Loewe look to be back with a bang," says enki's Technology Editor James Day. The special edition bild s.77 TV has received early high praise, having already won a Red Dot Design Award and iF Design Award. Its handcrafted design has a touch of luxury with its fused-in genuine gold-plated elements, and its built-in technology is undoubtedly impressive.
With its beautiful 77-inch OLED screen, the bild s.77 features Kinematic technology developed by Loewe to "lift" the display when the TV is activated, revealing the sound bar. Such a clever design detail that James Day enthuses about and more…
"There really are some beautiful touches here such as a sound bar that only reveals itself when in use, and I would urge anyone considering purchasing an s.77 to see this in the flesh because it could be the clincher. Make sure you ask to be taken through the Mini Defined hearing test too, which calibrates the TV's audio to be personally attuned to your hearing."
"Hidden behind that gorgeous 77in OLED panel from market leaders LG Display, it's got all its other faculties too, including Dolby Vision, which really does take the visuals of compatible shows streamed from the likes of Netflix and Disney+ to new heights." All-in-all, it seems like there's an immersive audio-visual experience not to be missed here.
Prices for the bild s.77 edition, are from £12,999 from Loewe.
Take a look at all the latest technology launches on enki.