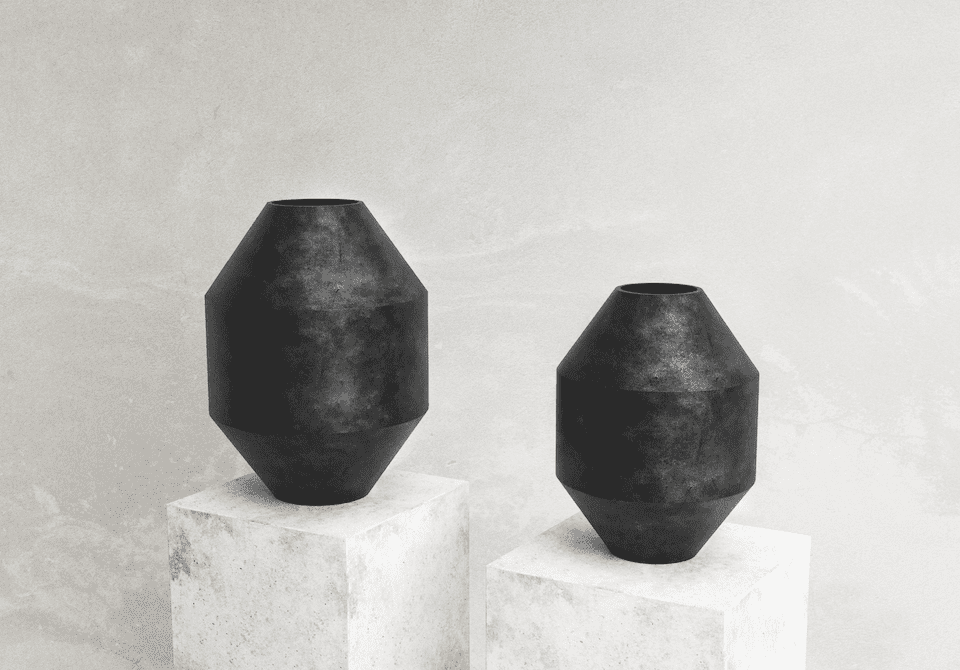 Copenhagen-based designer Sofie Østerby has created a sculptural vase and bowl for Danish furniture brand Fredericia, inspired by her love of contemporary art and photography.
Part of the Complements Collection, the Hydro vase in sand cast brass and the Locus bowl in travertine both exemplify the true beauty that can be found in the smallest details and in honest craftsmanship. Sofie Østerby has been influenced by her studies at the Royal Danish Academy and in Canada where she developed a keen interest in photography, directing her approach in an artistic way. This evolved into a sketching process which starts in 3D, as she pays close attention to the visual and tactile aspects of her designs.
"Exploring new techniques and methods is my kind of research. In my studio I keep samples of all materials used in my works. It is fascinating to experience how a new material acts over time, it piques my inquisitiveness and I preoccupy myself in the possibilities of the material" says Sofie Østerby.
Locus bowl
Crafted in raw Italian travertine, the design of the Locus bowl takes its inspiration from traditional stone carving techniques with its decorative markings. There is a textural expression in the grooves around its outer edge that reveals the designers attention to detail and quality of material shape.
"With the choice of travertine, Locus embodies Danish designer Sofie Østerby's intuitive approach to balancing material presence and shape. Travertine is a material native to Italy, used in classical architecture for centuries," explains Fredericia. The tonalities differ and are unique to each piece, adding even further to its appeal.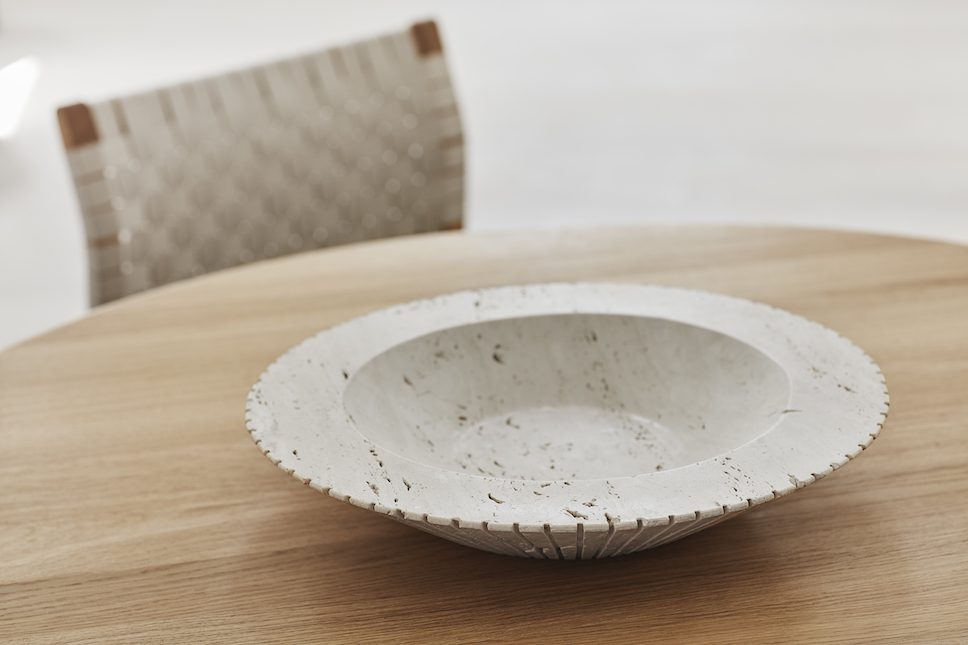 Hydro vase
Drawing on the way that Sofie Østerby's pieces are created in a hands-on way to emphasise a story and the history behind each design, the Hydro vase makes a modern statement in brass. It nods to the decorative and sculptural style of classic ceramic vases and ancient Greek vessels found in ancient pastimes.
Brass has a dark oxidised surface that naturally patinas over time, and has been chosen for this piece to exude character as well as create nuance and dimension. The vase is cast by a small workshop in Portugal that stays true to the ancient technique of creating traditional armour, and this attention to the craftsmanship ensures each piece is made to last.
Take a look at the Complements Collection by Fredericia.
Delve into the stories behind other designers and their inspirations in the Meet the Maker series on enki.