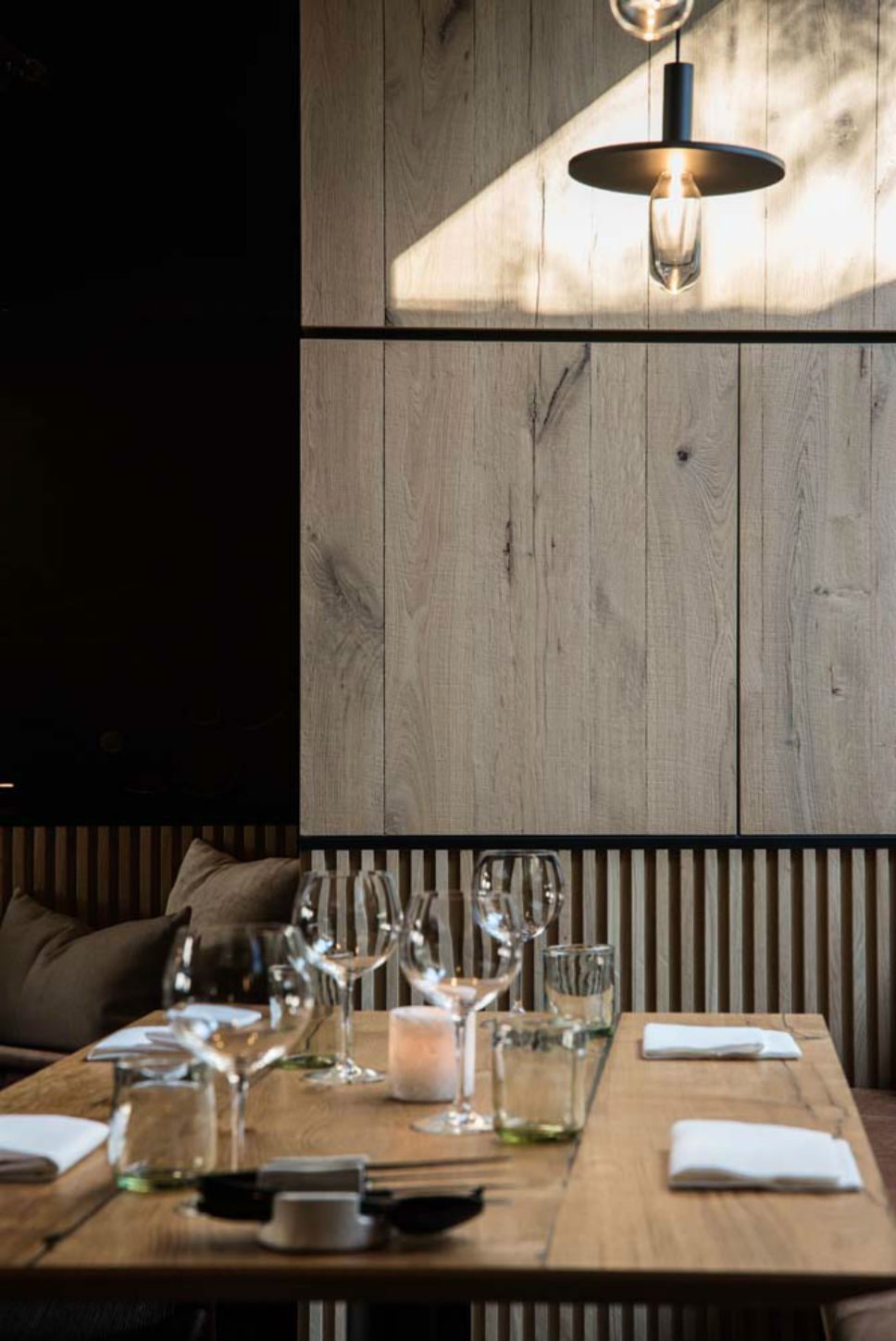 Belgian lighting manufacturer, Kreon launched in 1982 and has since become an international pioneer in luminaries.
With their unique recipe for design, including a minimal approach and acute attention to detail, the brand reduces each piece of lighting down to their essential, exquisite component without compromising on any aspect of the design or quality of the product.
This spring Kreon has unveiled their new collection, Oran which consists of a pendant and ceiling design. Available in black and white, or in luxuriously pure materials such as bronze, the designs will instantly bring a cool sense of design and clean lines to your home decor. Choose between round or cone-shaped mouth-blown bulbs, as well as the option to have the pendant covered by a lampshade. The new arrivals still follow the brand's basic principles, 'Unity in design, simplicity in techniques, and precision in detail' but are a fresh new step for Kreon in terms of the ornamental design.
We caught up with the brand itself to discuss everything from their ethos to the relationship between their designs and architecture and what projects they have found most challenging…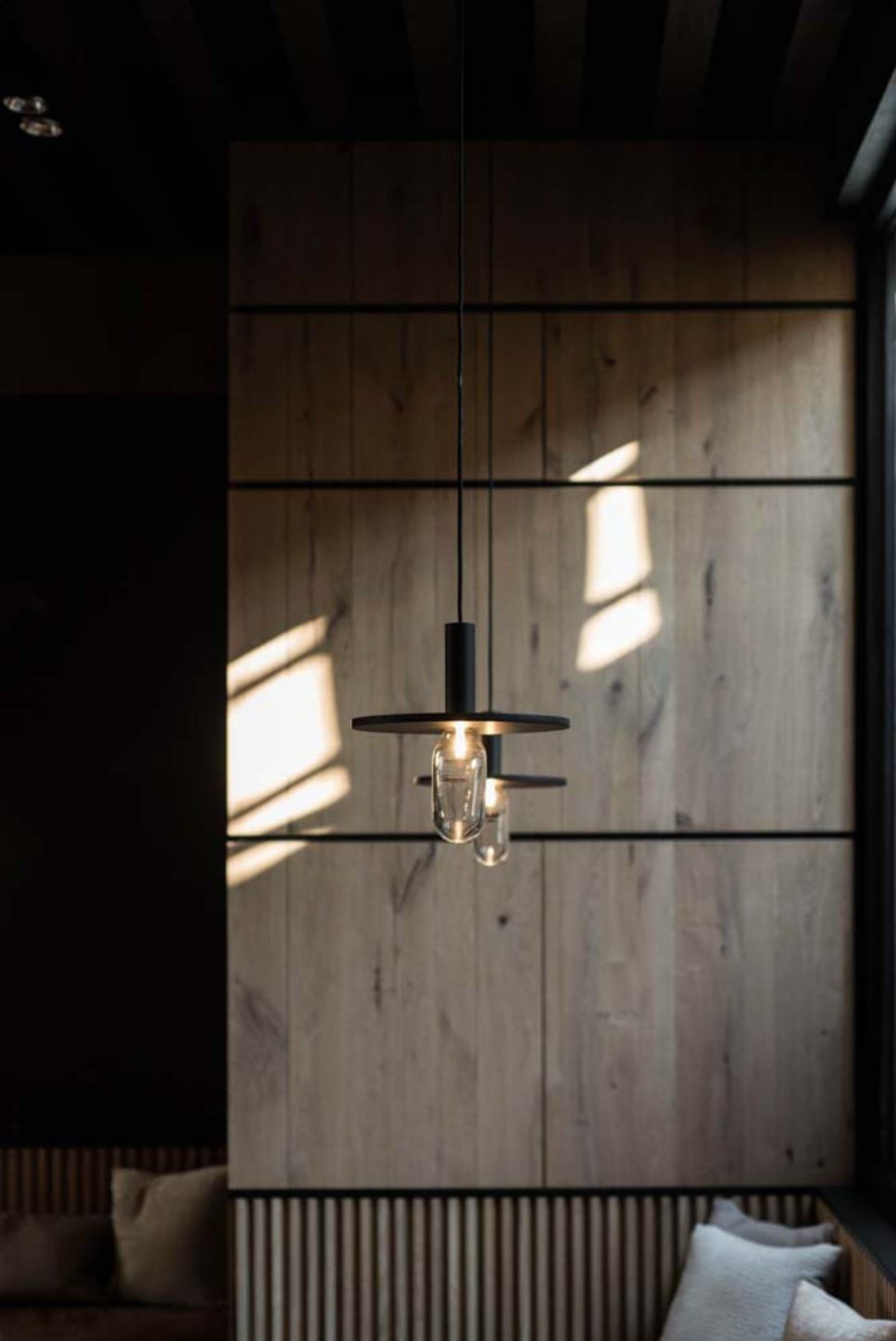 #1 How did Kreon emerge? What's the ethos behind the brand?
"Kreon is architecture in light. The company was established in Antwerp in 1982, as a developer and manufacturer of architectural lighting. Kreon offers timeless lighting concepts that are designed to form an integral part of architecture or to create a dialogue with a structure. The collection includes an array of downlights, uplights and sidelights which disappear into ceilings, d­oors and walls.
Without losing sight of their basic principles of 'Unity in design, simplicity in techniques, and precision in detail', Kreon remains loyal to its three basic principles. They represent a philosophy that reduces every product to its essential components, without compromise. kreon hasn't changed course since its early beginnings in 1982, and the lighting manufacturer has since then become an international pioneer in luminaires."
#2 Talk to us about the relationship between Kreon lighting design and architecture. How does Kreon work with architecture and enhance it?
"Kreon epitomises the language of form in present-day architecture, an architecture based on right angles and lines. It is this same architecture that the appliances owe their universal and timeless character. Instead of basing its designs on the form of the lighting devices and the radius of the light they diffuse, Kreon is resolutely determined to choose architecture. Because Kreon bases its work on architectural design, it can enter into dialogue with architecture as an equal partner; Kreon appliances are not foreign elements, but merge with the architecture. The product has a minimal presence and leaves it to light itself to steal the show. The forms are simple and austere. Kreon lighting appliances are sober and do not monopolise attention. An architect does not want lighting appliances, but light, atmosphere and comfort."
#3 Kreon also offer audio products, and even creations that combine both light and sound into one unit. Talk us through how these work, and what inspired these designs.
"Besides sight, hearing is one of our most valuable senses, sharing the same emotions and reinforcing the way we perceive the world around us. Kreon offers a complete range of integrated compact speakers that follow the same design language of the Kreon lighting fixtures and in some cases even allow the combination of both light and sound into one architectural unit. This makes it possible to fully integrate the sound plan into the light plan, merging both into a harmonious yet minimalist architectural expression. Kreon audio can be applied as a single unit or as an acoustic component of a linear lighting system. It is possible to create multiple schemes for different rooms. The remote digital DIN rail amplifiers allow a centralised custom programming of the complete audio system. You can also connect directly or wireless to any audio source, such as a smartphone, tablet, CD player, TV, computer, or a home automation system."
#4 We're intrigued by your ceiling solutions too. What started this side of the business? We also like that you offer green building solutions too, where clients can choose from a choice of durable and recyclable materials. In what other ways are Kreon a step ahead in terms of sustainability?
"Kreon modular ceilings aim to materialise simplicity, unity and functionality within its design. Simplicity must not be the result of an uncritical reduction. Instead, it should be the convergence and synthesis of the complex requirements imposed on ceiling solutions by contemporary architecture. Taking its cue from this concept, Kreon ceiling solutions do more than just span a room. It offers a unique solution for the integration of building service systems that need to be accommodated in the ceiling: lighting, ventilation, cooling, heating, fire protection and much more.
Kreon's most pursued objective is to offer unity in design translated through technical solutions. Design that gives prominence to simplicity, permanence and calmness requires precision so as not to become trivial. The more one condenses, omits and simplifies, the more the significance of the detail is increased. Unity and simplicity of details are the very ones to concur to great architecture.
The choice for durable and recyclable materials, radiant ceiling and LED technology in lighting gives Kreon a step ahead in green building projects. Concepts like Tenno and Nuit give ultimate tools for general lighting and office applications in which customization and dynamic lighting is required. Projectors and down lights using the latest LED technologies with values on efficiency, colour temperature and colour rendering are perfect tools for retail and hospitality, where maintenance costs play a major role."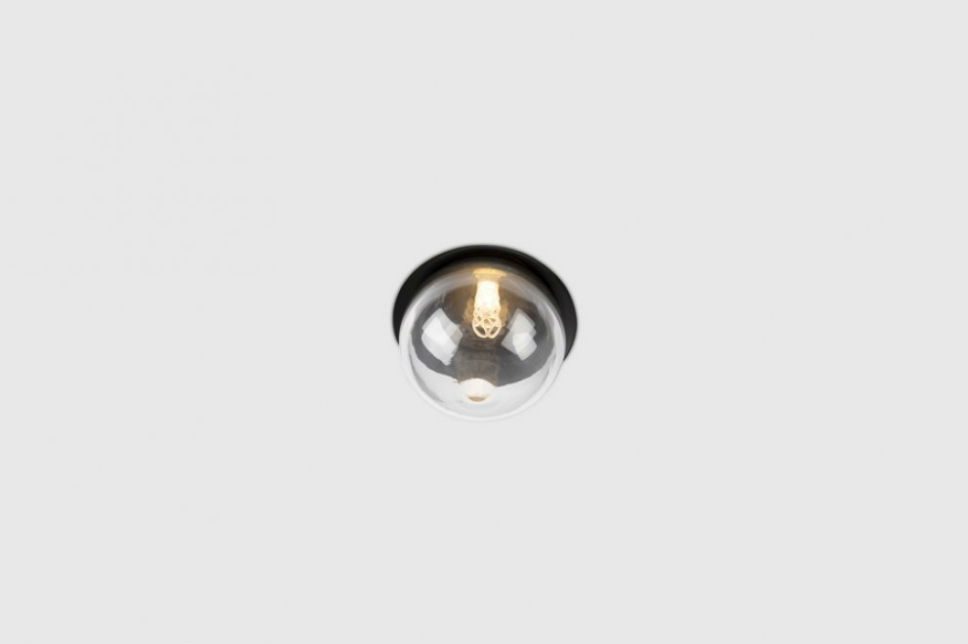 #5 We notice you also offer a line of belux products, how is this range different from your main lighting products?
"In the development of new lamps, belux exploits the principle of experimental innovation and bases this on close cooperation with external designers. Their concepts and creative design ideas are combined with our internal knowledge and experience of lighting and production technologies. As a rule, the starting point for a new development is likely to be a functional problem or a technical innovation. The objective is to find a surprising solution to a lighting problem, which convinces both with its function and technical refinement, and with its outstanding design.
Developed in Switzerland, these products can be found throughout the world. With its long years of experience, deep knowledge of lighting technologies, and exceptional capacity for innovation, belux strives again and again to find new ways of handling light for your home and workplace."
#6 You have recently announced the launch of your Oran collection. What does the new line consist of?
"The ornamental Kreon oran line consists of pendant and ceiling luminaires. The luminaires are available in black and white, or in pure materials such as bronze. The mouth-blown bulbs come in two shapes, round or cone-shaped, or in alabaster. The pendant is optionally covered by a lampshade."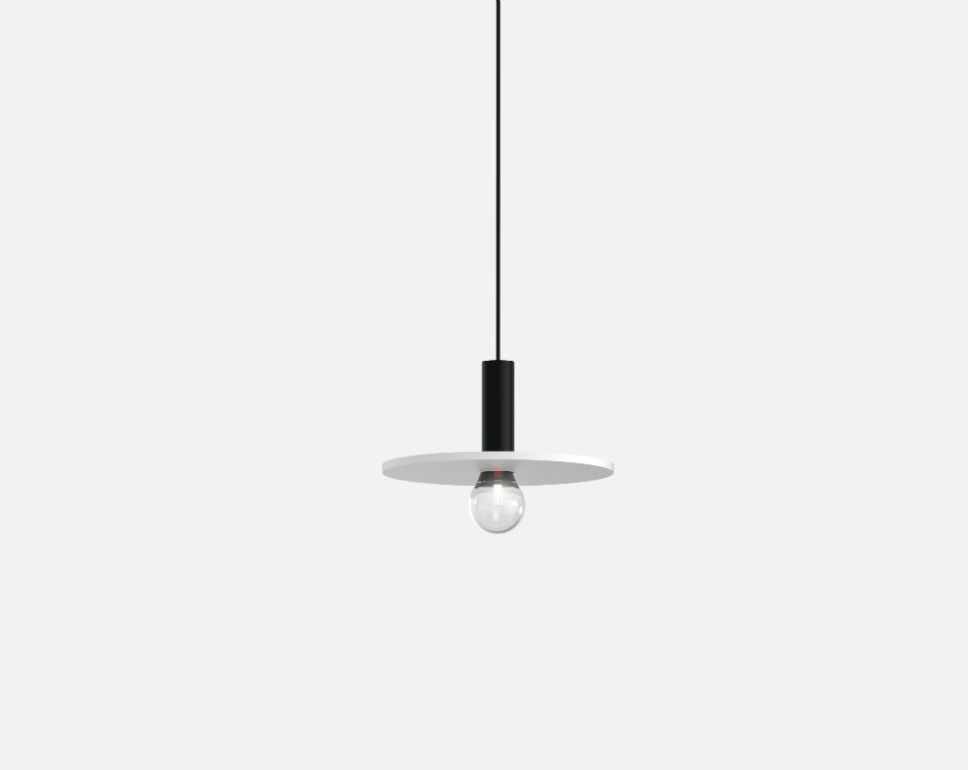 #7 What inspired the Oran collection?
"Kreon oran's design is based on the architectural principle of the 'plastic number'. The basic shapes that can be derived from the number's proportions make up the building blocks of this new line of lighting luminaries. Designing from the plastic number, means working with spatial components. Creating spatial luminaires is in strong contrast with Kreon's earlier designing principles, which were exclusively applied in flat surfaces. In other words, oran is a first for kreon, since it is their first design to claim space, and to actively demand to be a part of it. Oran's spatiality can be seen in its proportions, as well as its dimensions and materialisation.
Kreon's team of designers were not only inspired by human concepts. Nature too was a great source of inspiration for this first ornamental line. With its geometrical patterns, the skeleton of the Venus' flower basket goes hand in hand with kreon's designing process. Venus' flower basket is a sponge, which can be found in the waters surrounding Japan. The animals, which can measure up to 100 cm, are structured in a vase-like shape. The way in which the sponge is woven, grants the Venus' flower basket a sturdiness that enables the animal to survive in the ocean. Kreon's designers analyzed the shape of the sponge, to transform it into the unique form of oran's reflector inside the bulb."
#8 How are the new products created? What technique and materials do you use?
"The reflector is printed with 3D-techniques. To mimic the natural shape of the Venus' flower basket, a simple element is enlarged in a tiered manner. Oran's reflector thus seems to have grown in an organic way. While using the newest techniques, kreon does not lose sight of the past: oran's glass bulb is mouth-blown, reminiscent of the traditional trade. The oran line creates space for artisan techniques and modern technologies in one design, that effortlessly finds a compromise between future and past."
#9 Do you create bespoke work?
"Yes, we do!"
#10 What projects have you worked across that were the most challenging? How did you overcome these challenges?
"We recently did the Empire State building visitor centre. Kreon inc, based in New Jersey, developed a custom-made linear lighting concept to meet the designers' needs and requirements to create a dramatic yet functional lighting concept. Having local engineering and production enabled us to deliver the requested specs. Discover the visitor centre here.
#11 What's the best thing about your job?
"We get up in the morning to create light solutions that carry feeling, guidance and inspiration to delight our customers, day in day out."