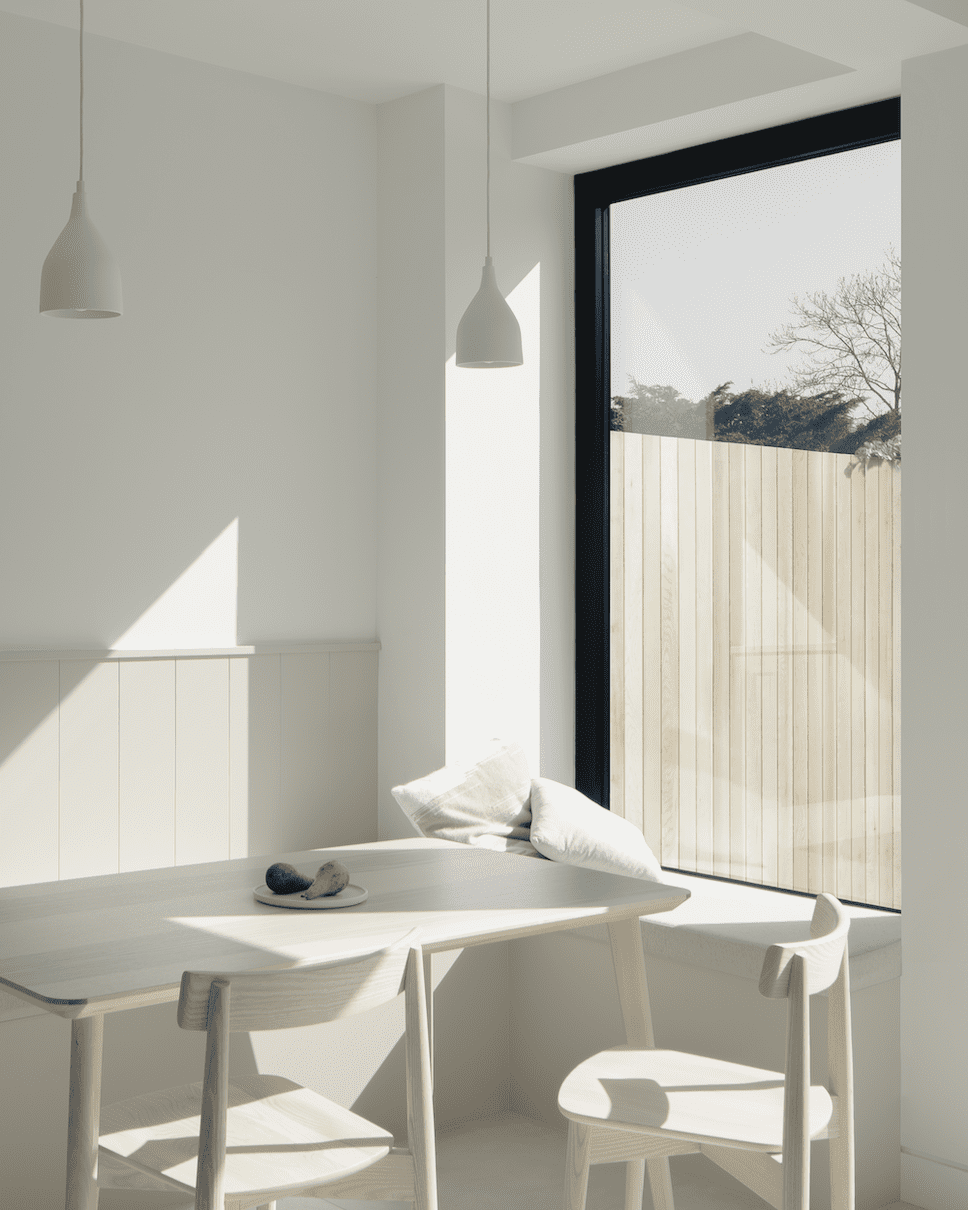 The clients of a Victorian terrace renovation in East Dulwich, London were, like many of us, on a quest to hide clutter and ultimately, improve the functionality and flexibility of their home. Chartered Architecture Practice, Kieran Wardle Architects took on the brief, illustrating their ability to solve architectural challenges with their refined blend of materials, narrative and sequence – and all on a modest budget.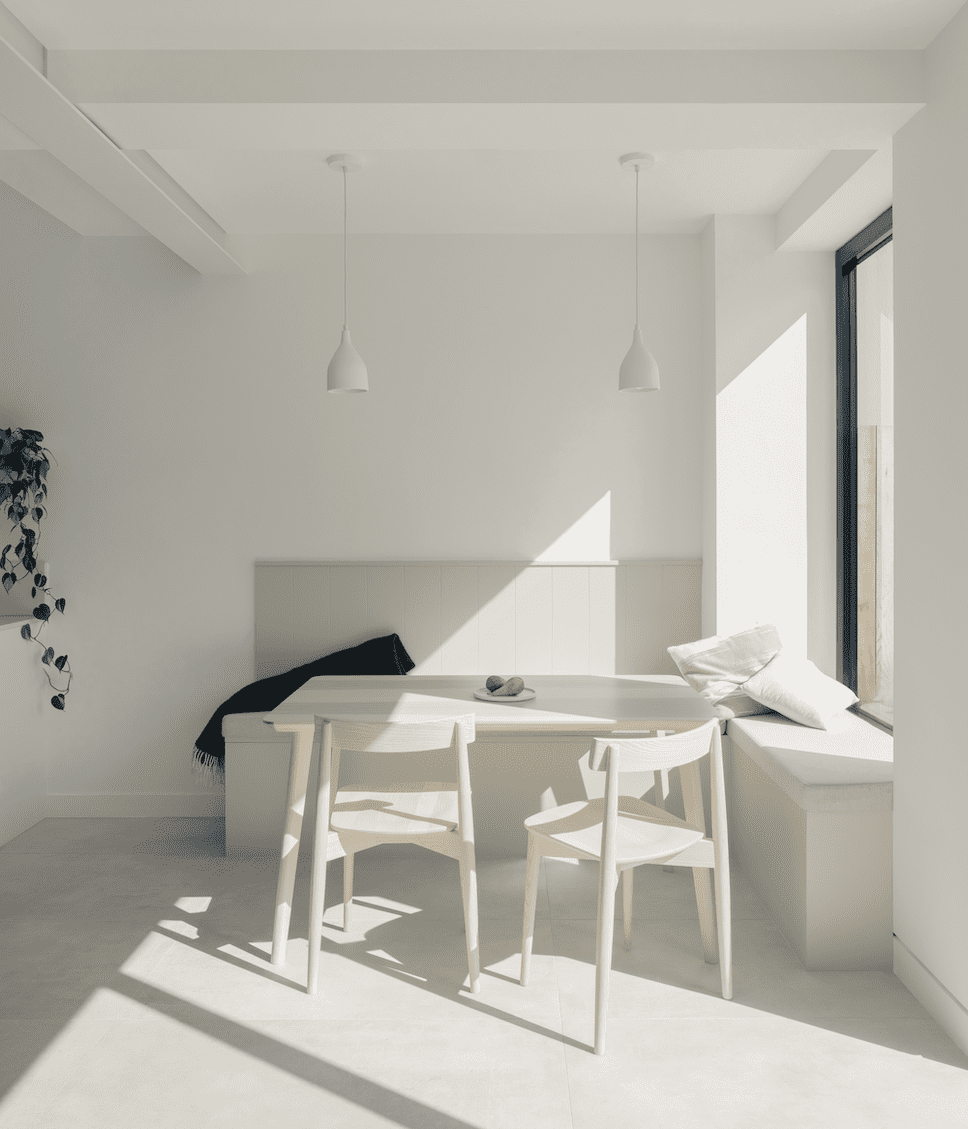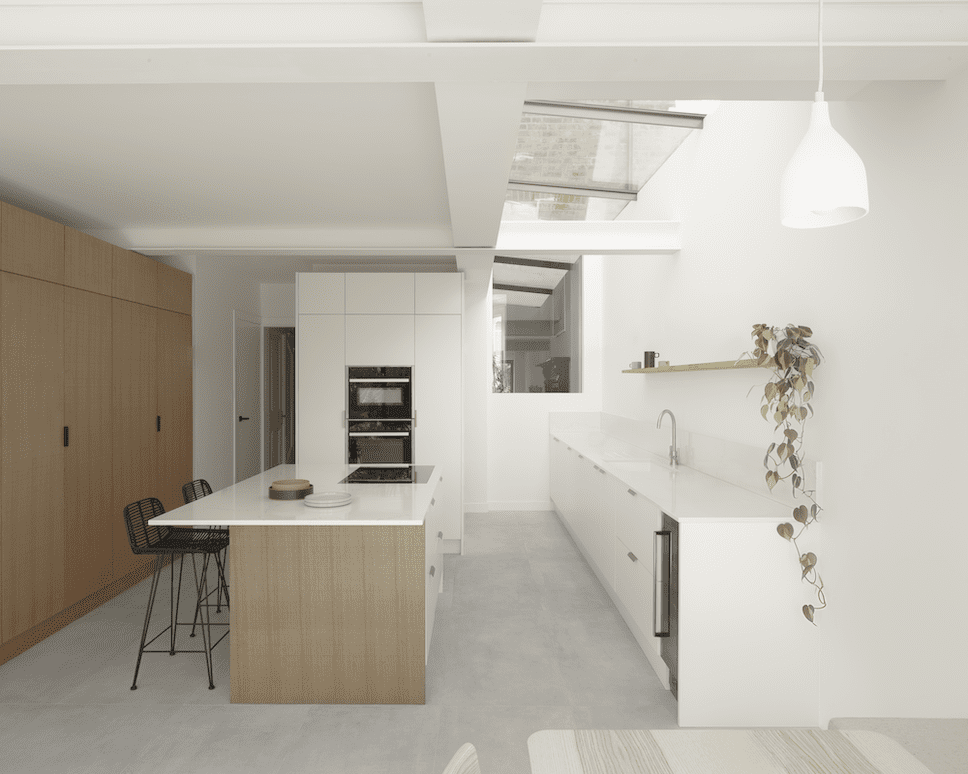 Working consciously to orchestrate the restoration with as little environmental impact as possible, Kieran Wardle Architects carefully reimagined the typically small rooms and intricate layout of the Victorian home to present a more seamless space for the family, opening up the rear of the property and providing the couple and their two children with a fresh, light-flooded space to spend time in.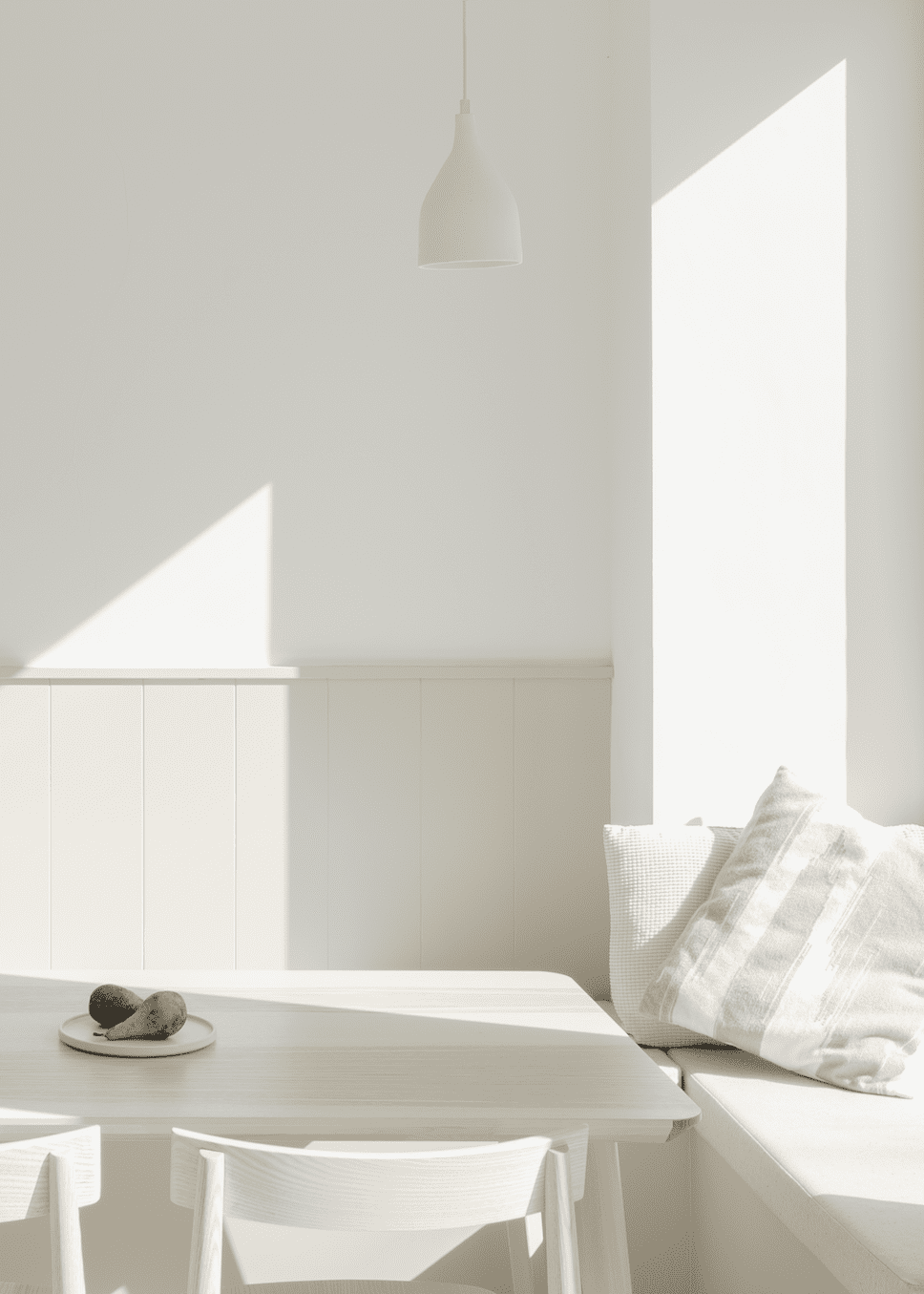 "The project made use of the under-used areas of the house and garden creating a light, flexible space that could be a breakfast room before the kids go to school, a workspace during the day, a space for cooking and eating together, a sitting room during the evening, and a place to entertain family and friends." Kieran Wardle, Director, Kieran Wardle Architects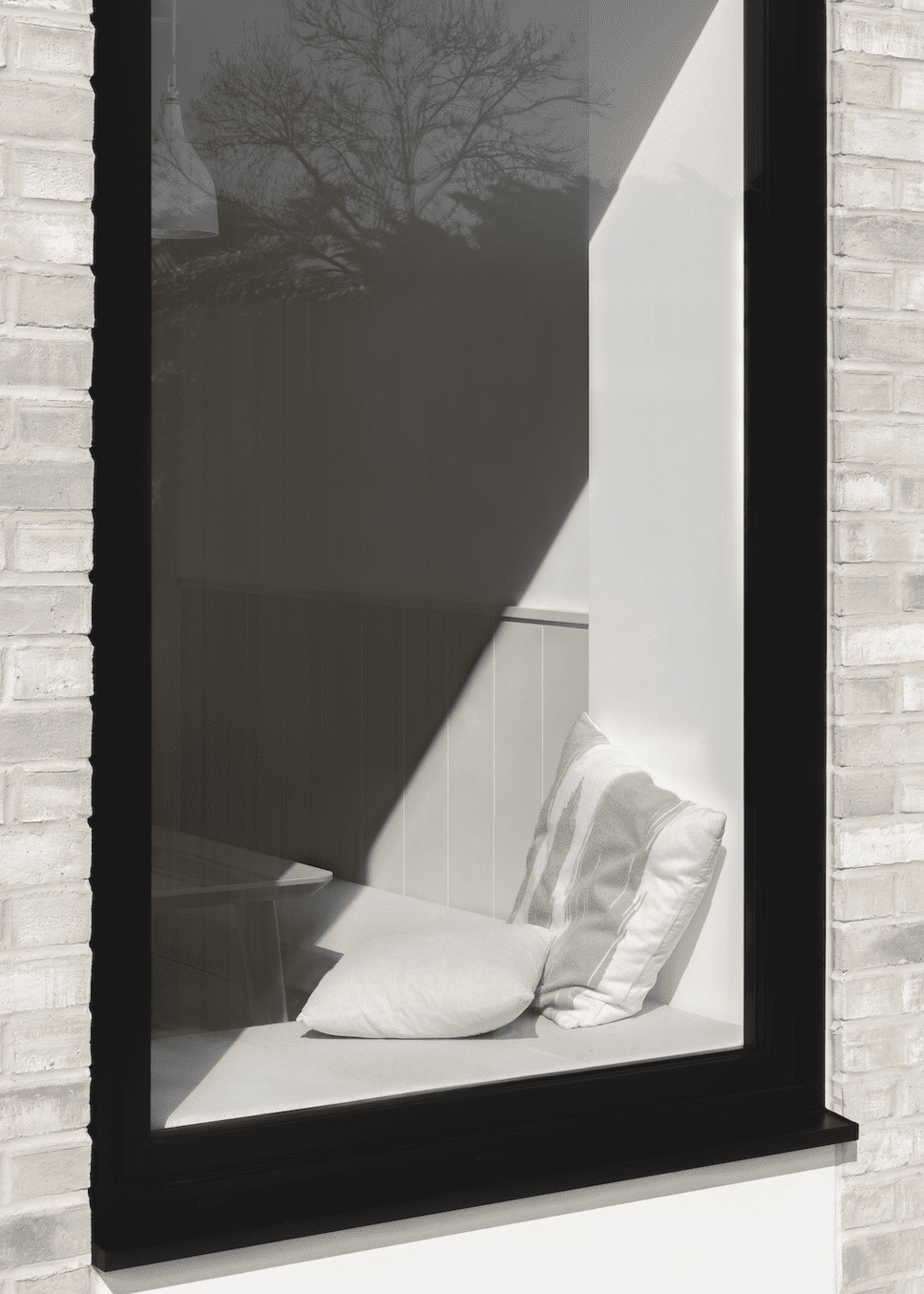 By integrating a side return of 1.5 metres, this small but highly significant increase of square feet allowed the architects to notably extend the new kitchen space as well as simultaneously adding a wealth of hidden storage for the aforementioned clutter. Interestingly, what may appear as a single kitchen unit not only hosts a built-in oven but cleverly doubles as a utility room and hidden cloakroom, allowing for the clients to hide and store a multitude of less aesthetically-pleasing items.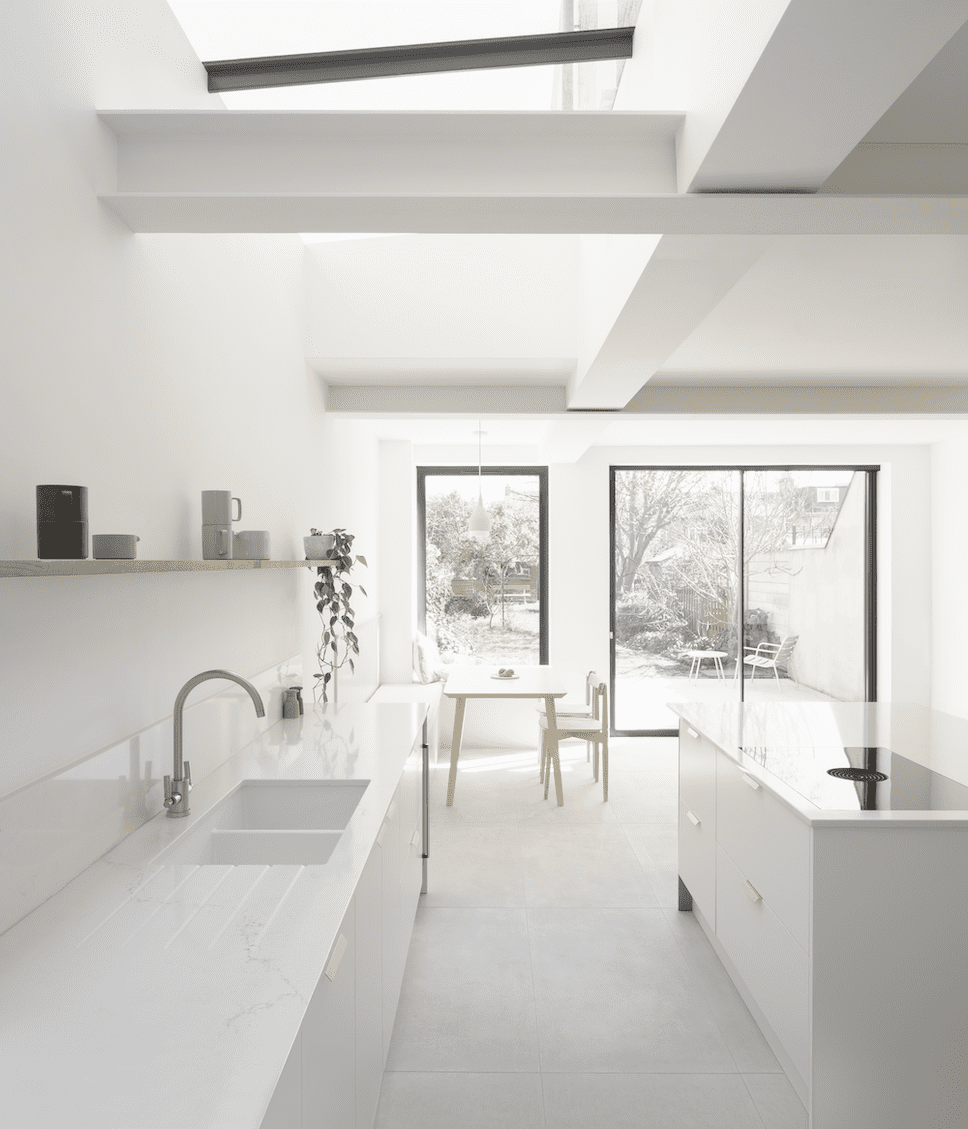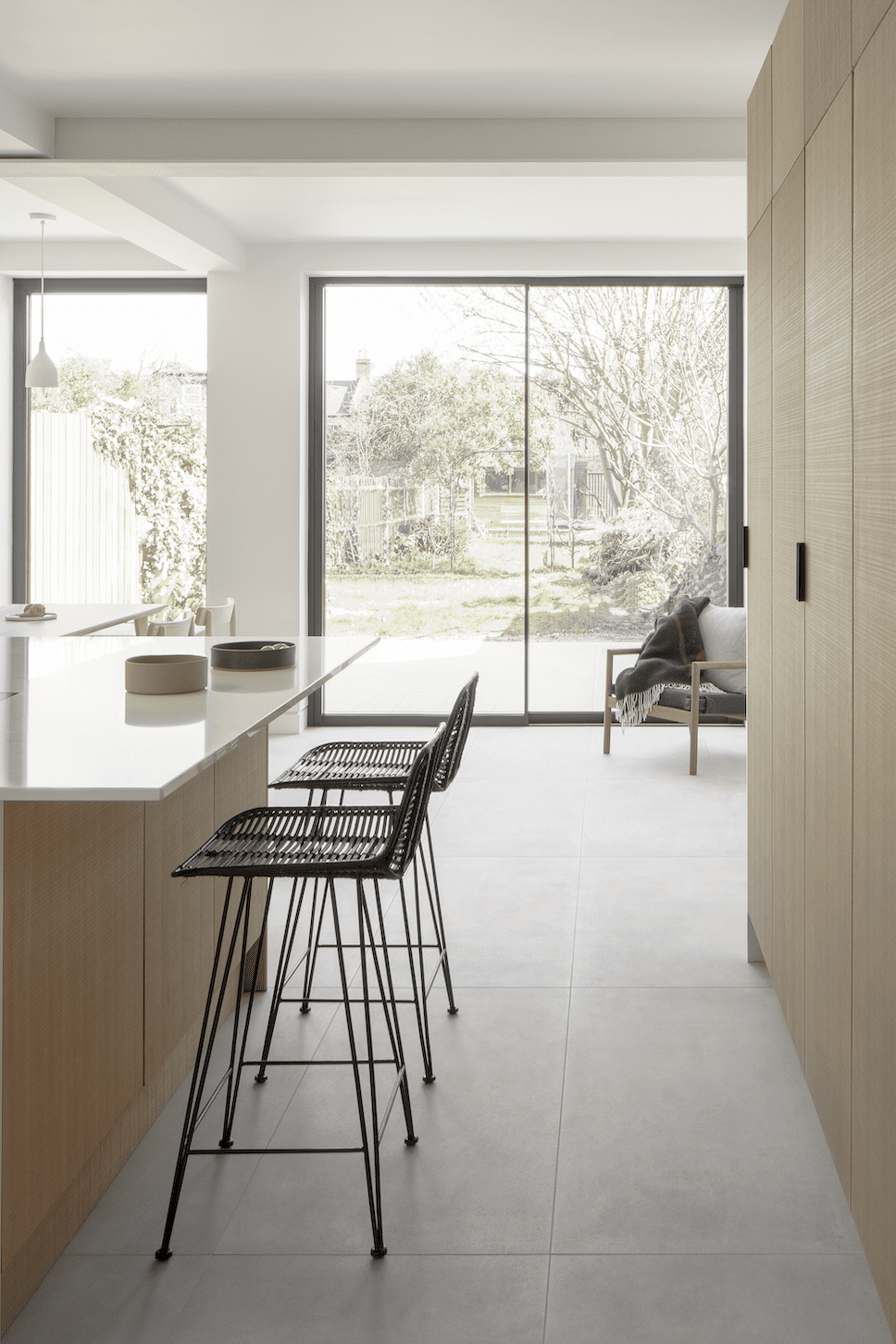 The challenge to create a functional yet seamless flow to the downstairs space, new and old, was met with enthusiasm by the architects. As well as accommodating the families desire for extra storage and the integration of a much needed downstairs WC, Kieran Wardle Architects' unique multifunctional joinery – as opposed to a small utility room – cleverly conserved the lightness and practicality of the space.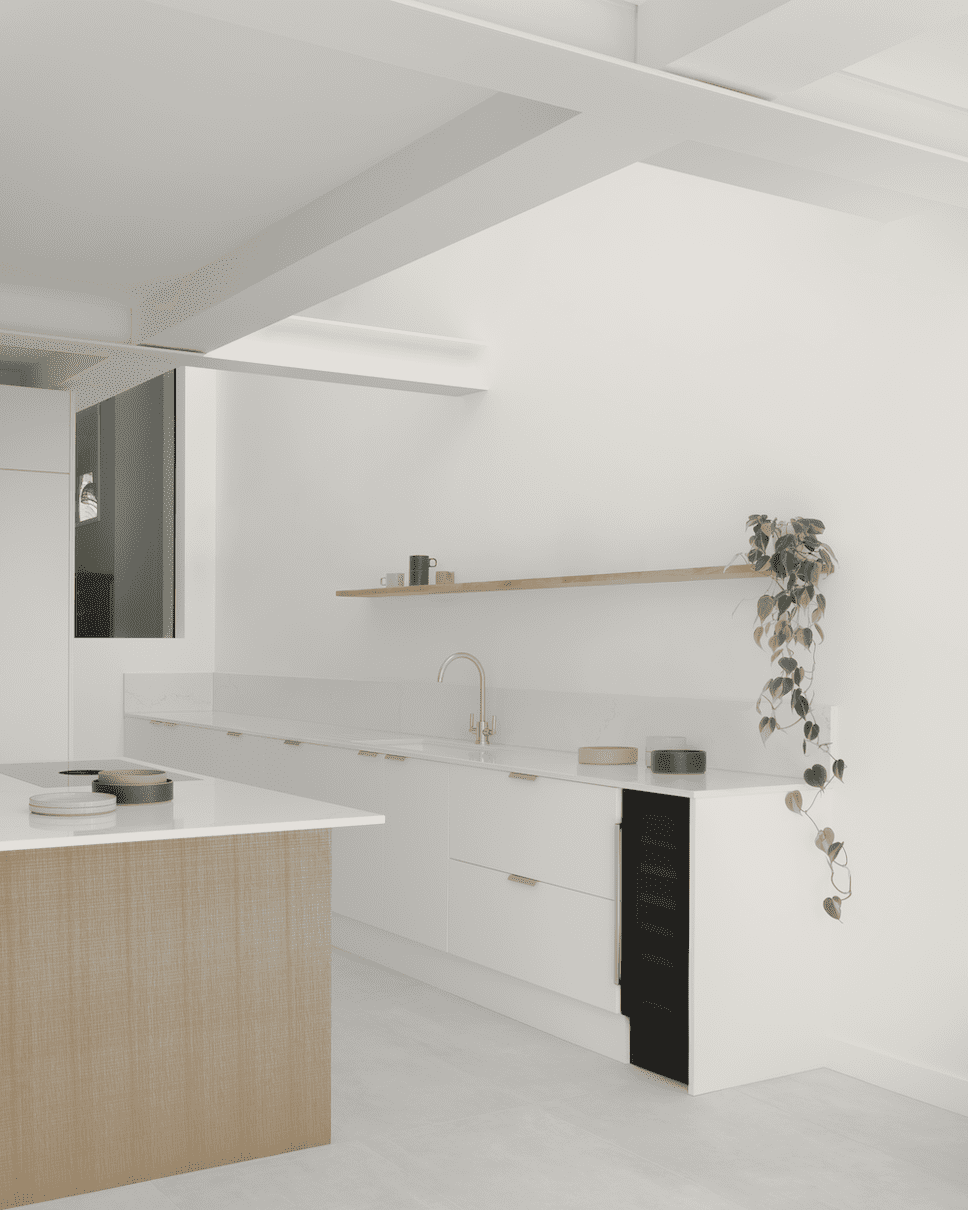 "Working with an existing house means that you don't always have the chance to start fresh and design spaces exactly as you wish them to function. Making highly functional, flexible spaces within a constrained floor plan is always challenging, but it is also one of the aspects of working with an existing house that is most rewarding." Kieran Wardle, Director, Kieran Wardle Architects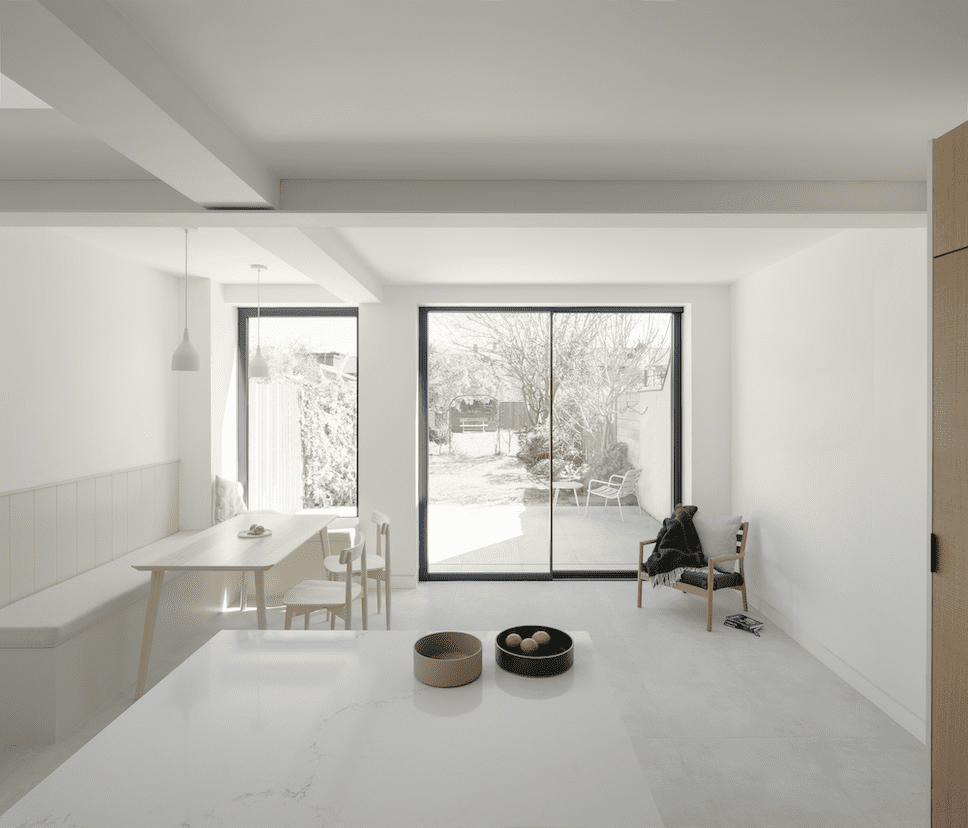 Built to last, and improve the lives of those living within, Kieran Wardle Architects prove the brilliance of hard-working architecture and design, no matter what the budget.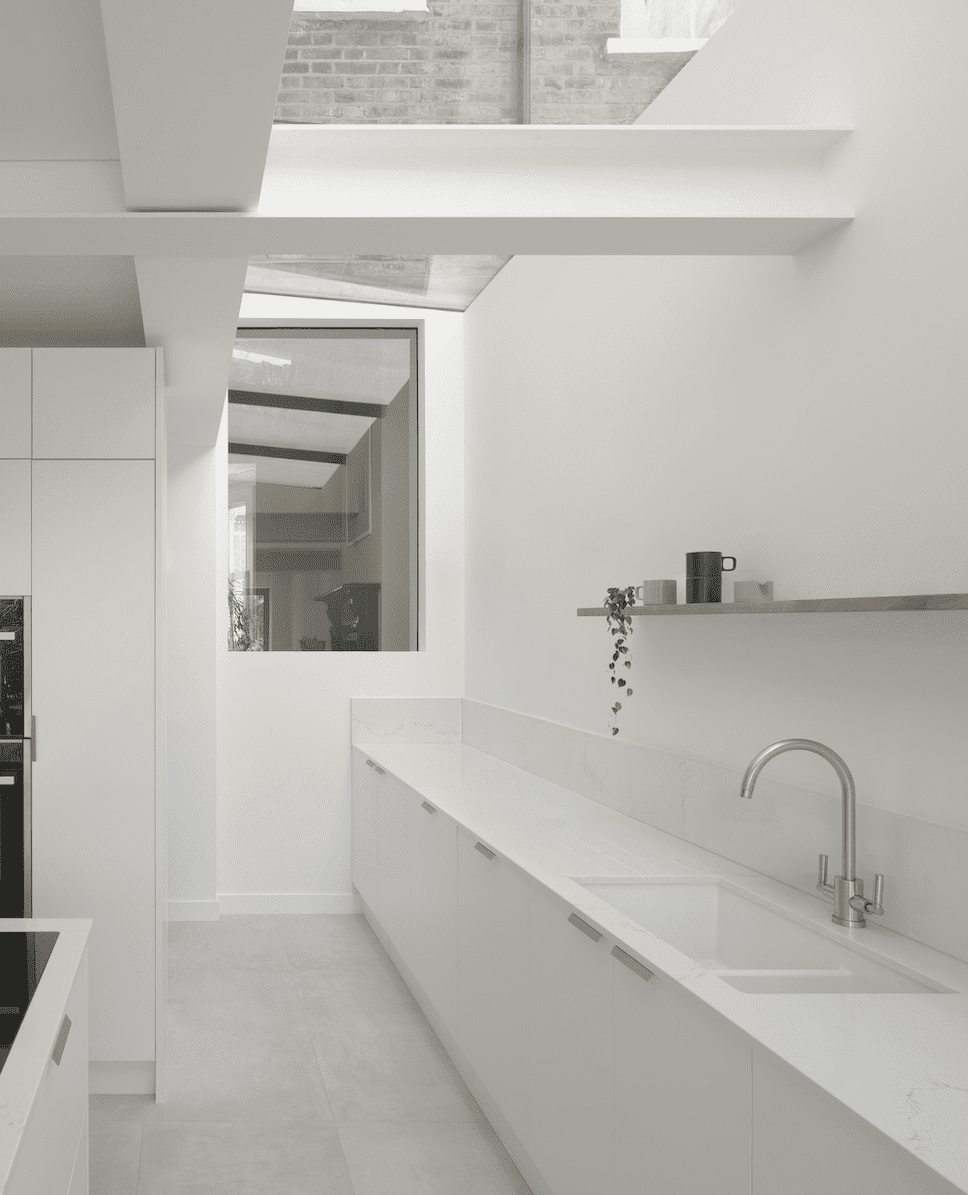 Explore more architectural projects by Kieran Wardle Architects.
For more architectural inspiration on enki click here.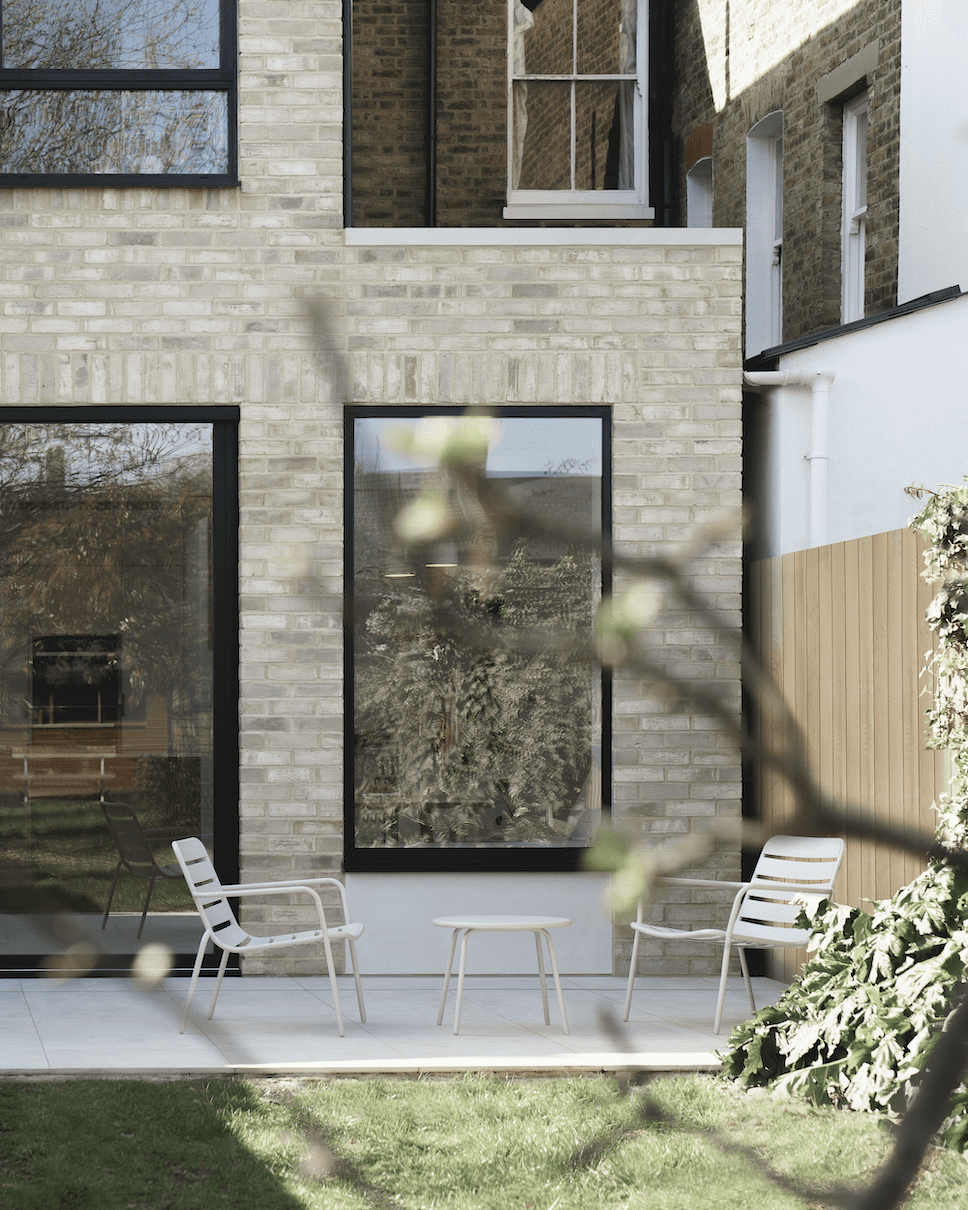 Project Notes:
Location: East Dulwich, London
Construction cost: £110,000
GIA: 159sqm
Site size: 259sqm
Project appointment: June 2019
Design phase: June – December 2019
Construction phase: January – August 2020
Completion: August 2020
Client: Claire & Jonny Hird
Architect: Kieran Wardle Architects
Structural engineer: Buxton Associates
Contractor: AIB Contractors
Joiner: AIB Contractors
Project management: AIB Contractors
Landscape contractor: AIB Contractors
Building control: Stroma Building Control
Photographer: © Nick Dearden (IG: @buildingnarratives)