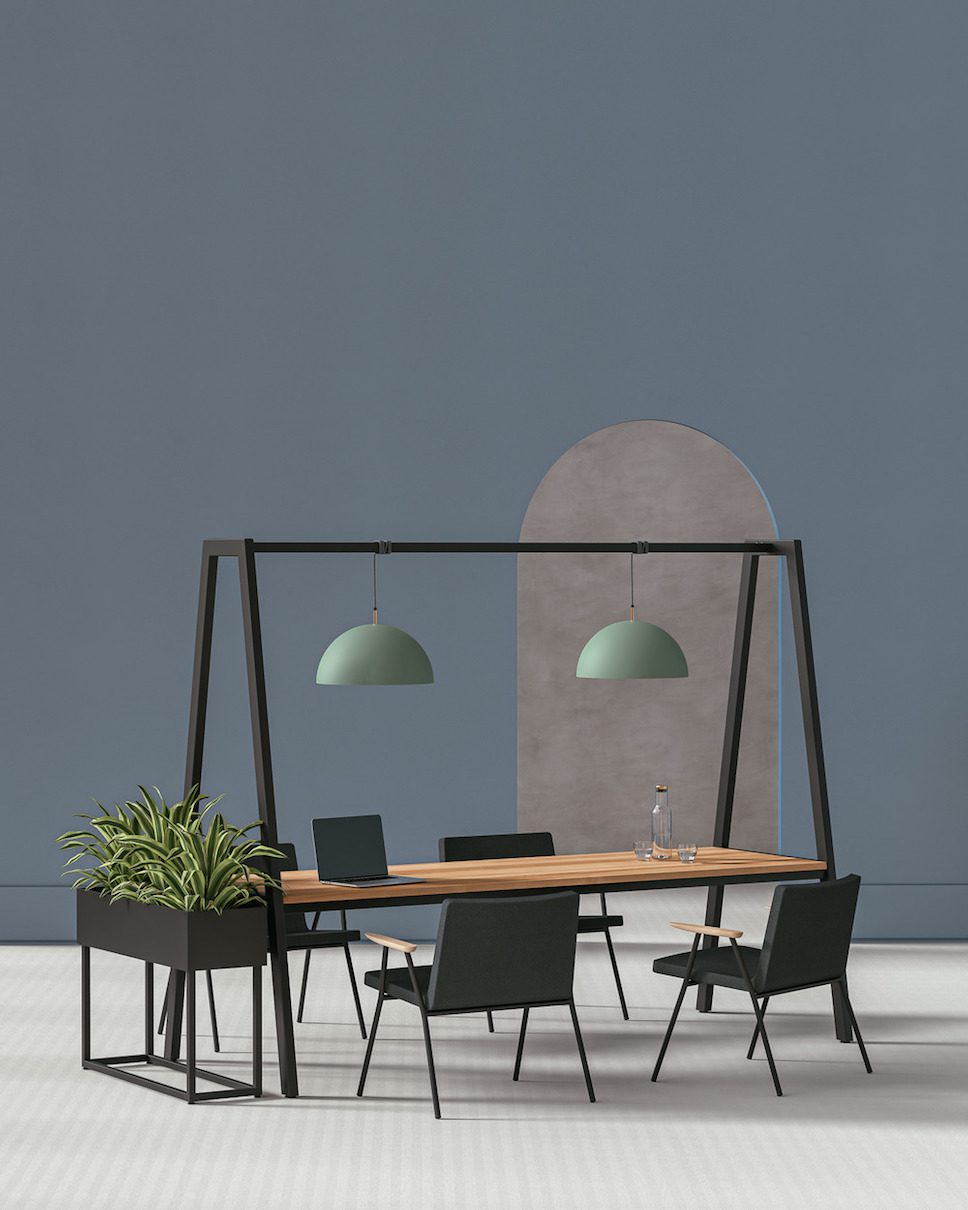 Montreal-based furniture company, De Gaspé has recently unveiled a collection of new furnishing solutions for the commercial market – including the corporate and educational sectors.
Committed to being a carbon neutral company – thanks to its partnership with Eden Reforestation Projects – De Gaspé plant 100 trees for every piece of furniture sold on its website in order to achieve this goal. Their latest collection of furniture for businesses is inspired by post-pandemic work environments, and proffers a range of designs that not only promote collaboration, but encourage informal meetings, interaction, etc.
The new range also comes with the flexibility to personalise the designs for businesses' specific requirements. For example, De Gaspé's new conference tables – Okun, Nelson, Aoki, and Allais – not only champion quality and aesthetic lines, but you can personalise size, type of wood, colour of metals and power outlets to suit your needs.
The new collection also brings serious functionality to the table with their range of collaborative furniture options, including counters, flip-top tables and cubes, all carefully curated and designed for social and common areas where they can be arranged and rearranged at whim. Plus, with De Gaspé's furniture being produced on demand at their workshop in Montreal, businesses can rest assured that the brand's custom manufacturing service allows for greater flexibility to respond quickly and more effectively to unique projects and installations.
Discover more about De Gaspé's new collection.
Explore more design inspiration on enki.
Project Notes:
Designers: Olivier Charlevoix and Isabelle Vo
Photography: De Gaspé
Project: sourced from V2com