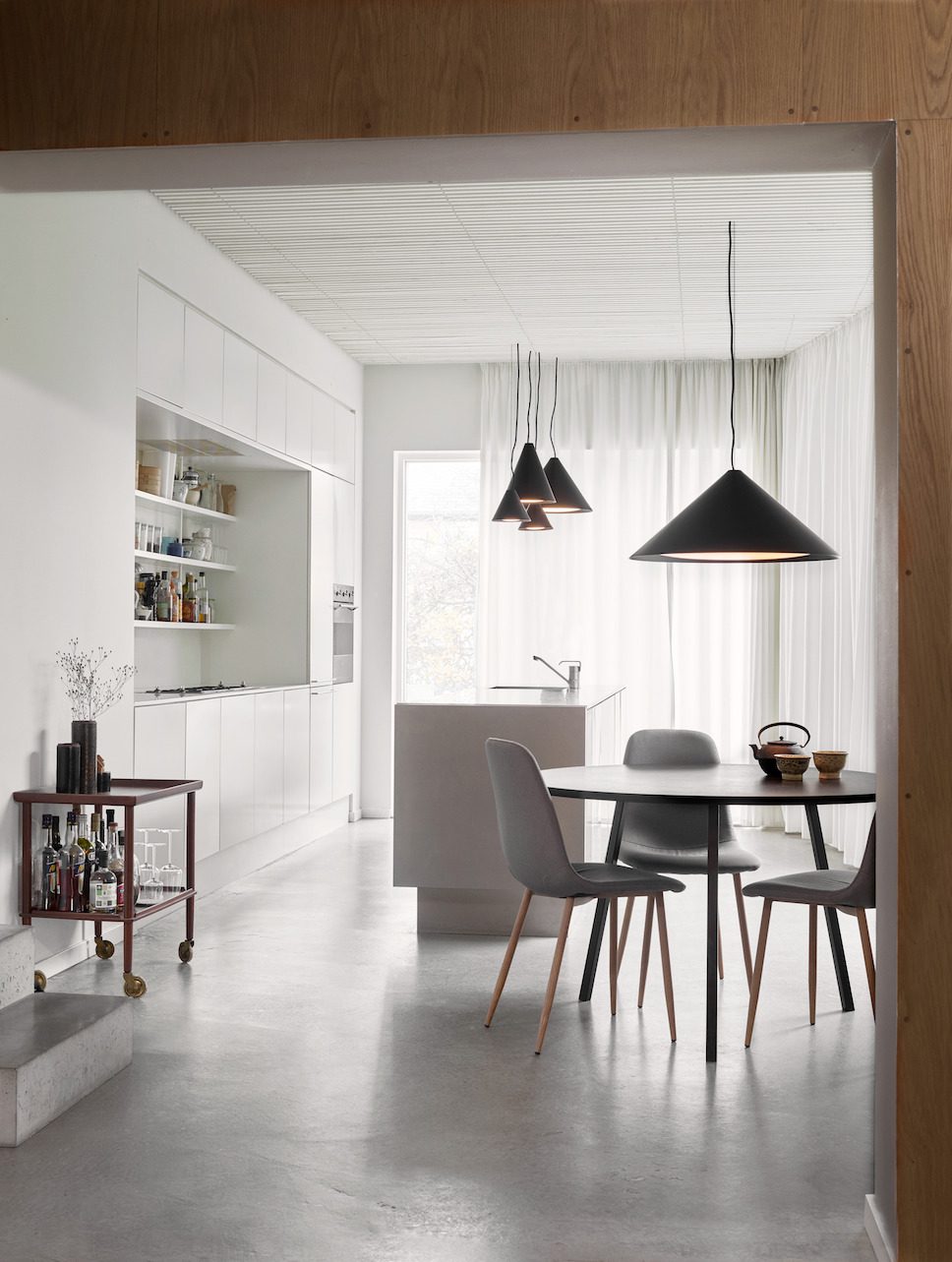 This 2020 Danish lighting manufacturer, Louis Poulsen has teamed up with BIG Ideas, BIG's technology-driven specialist product division, to present and curate a comprehensive new lamp series called Keglen.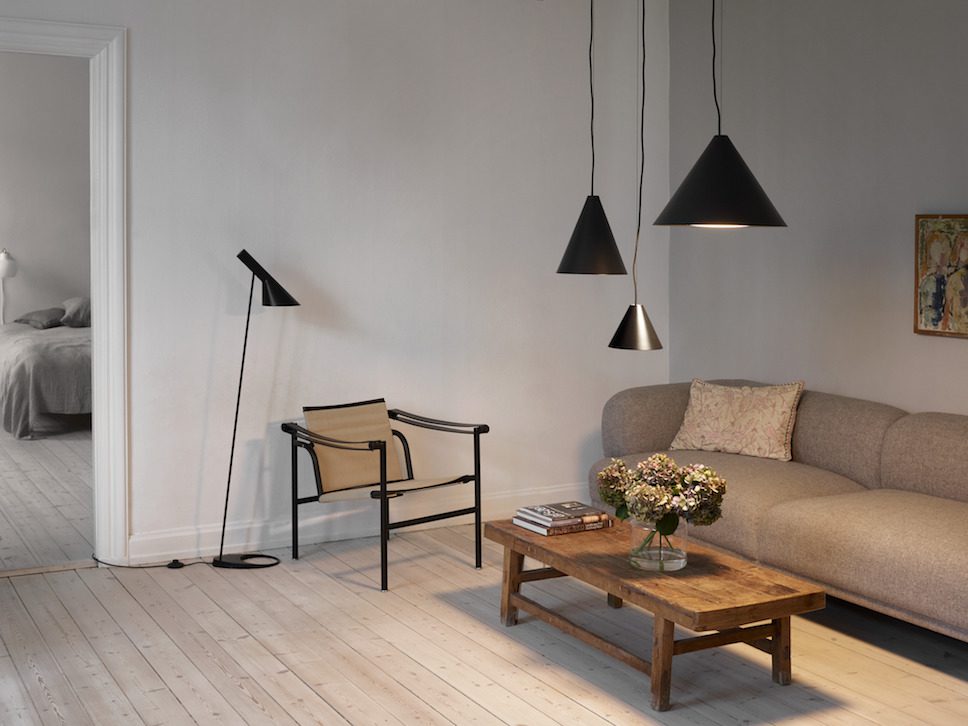 Characterised by its distinctive design, not to mention its incredible lighting quality, the collection's key pieces include four pendants (Ø175, Ø250, Ø400 and Ø650) that create an engaging ambience and diffusion of light via the integration of a curved glass insert. Each insert is built to fit and work within each version of the shade, allowing for a lighting range that is not only aesthetically pleasing but uniquely functional too, with a glare-free down flow of light.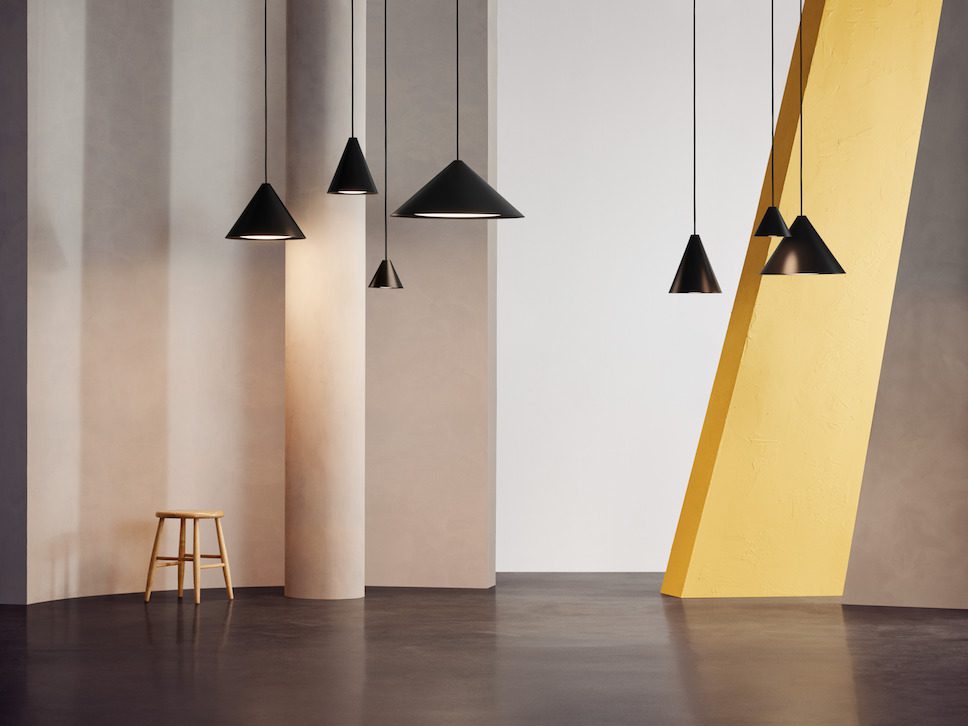 "The main feature of the lamp is the organic shaped glass that sits perfectly beneath the cone as a small water droplet shaped by physics and cohesive forces in nature", says Jakob Lange, Partner at BIG Ideas
Built to hang elegantly in groups – or alone – with multiple combinations, the sleek designs can work across various interiors, from meeting rooms to restaurants, as well as in the home. With the integration of a clever, uniform opening at the top of each lamp's form, a slither of light is allowed to gently flow upwards, highlighting the clean structure of the cord.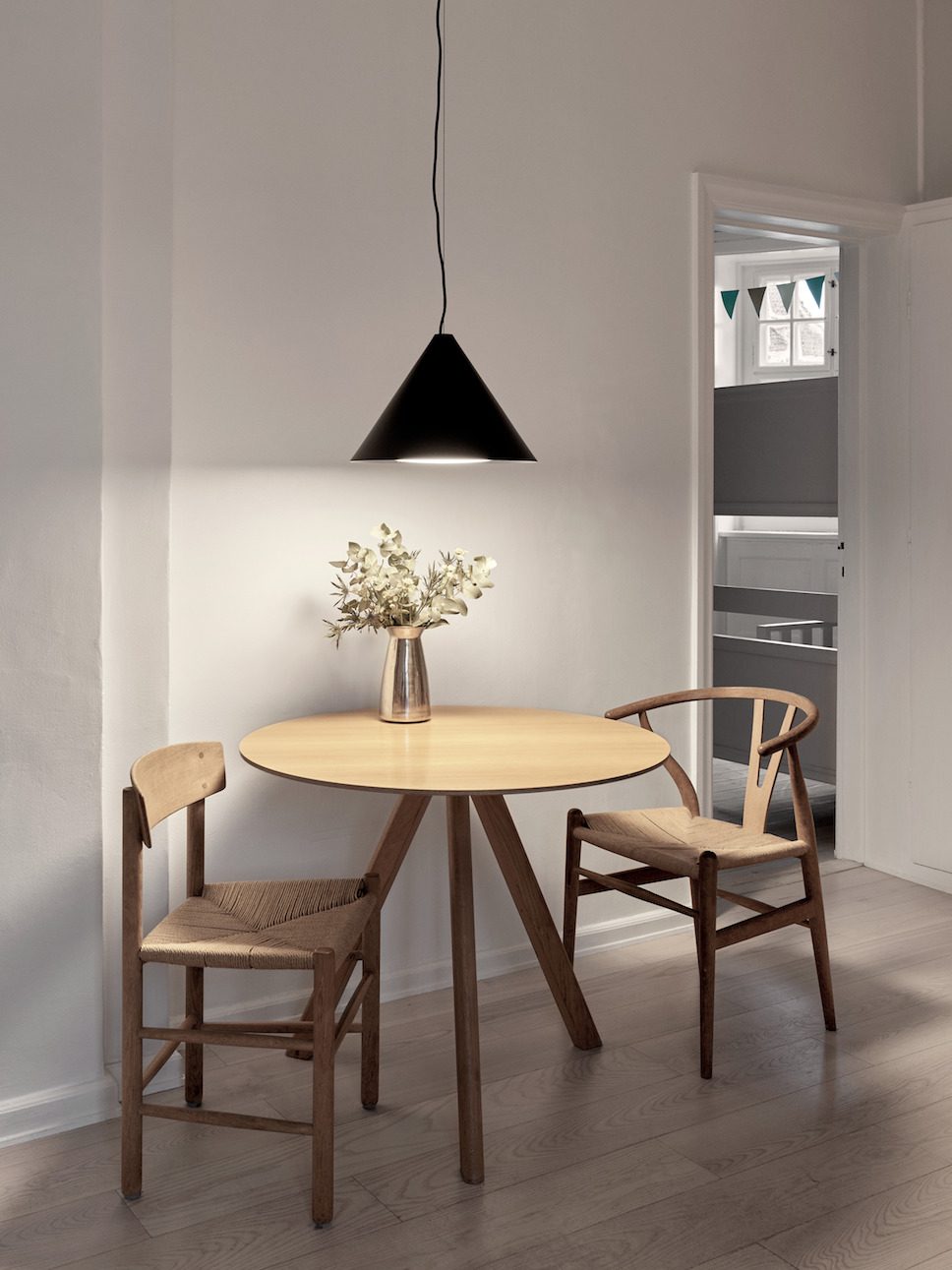 The series' development fed from the brands' prior creation of the 'Tirpitz Pendant', the first collaboration between the specialists. This design was designed for the Tirpitz Museum in Blåvand, Denmark, which BIG Ideas designed for the Varde Museums in 2017.
The brands' new arrival, Keglen is available in either black or white with energy-saving LED lights, and will be available to purchase from February 2020. Click here to discover further designs from Louis Poulsen, and here for further information regarding BIG Ideas.
For more design stories on enki, click here.