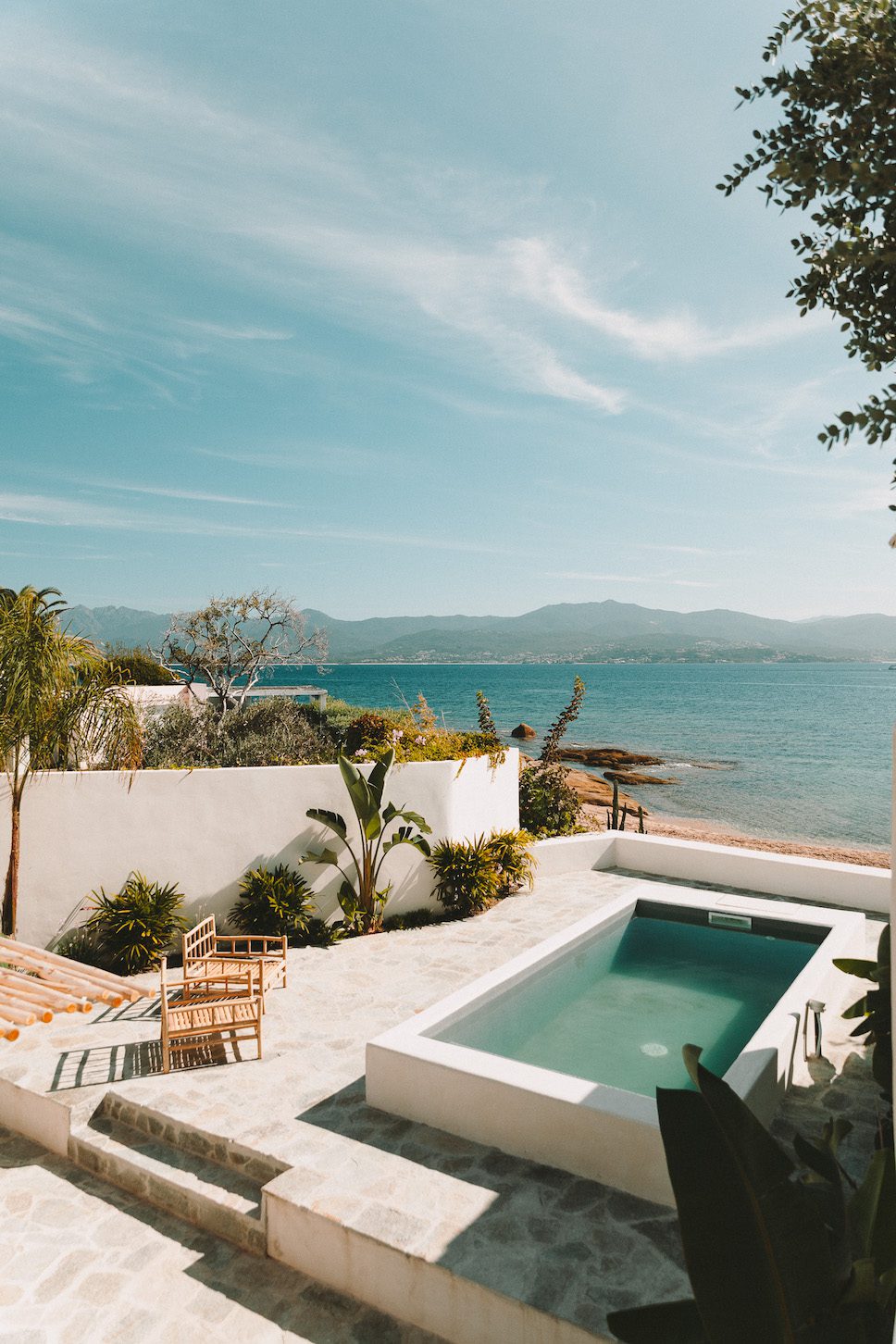 Celebrated by the first Corsican Architecture Awards for her School A Strega, Amelia Tavella has recently completed the construction of the dreamily curated project, Casa Santa Teresa on the architect's native island of Corsica.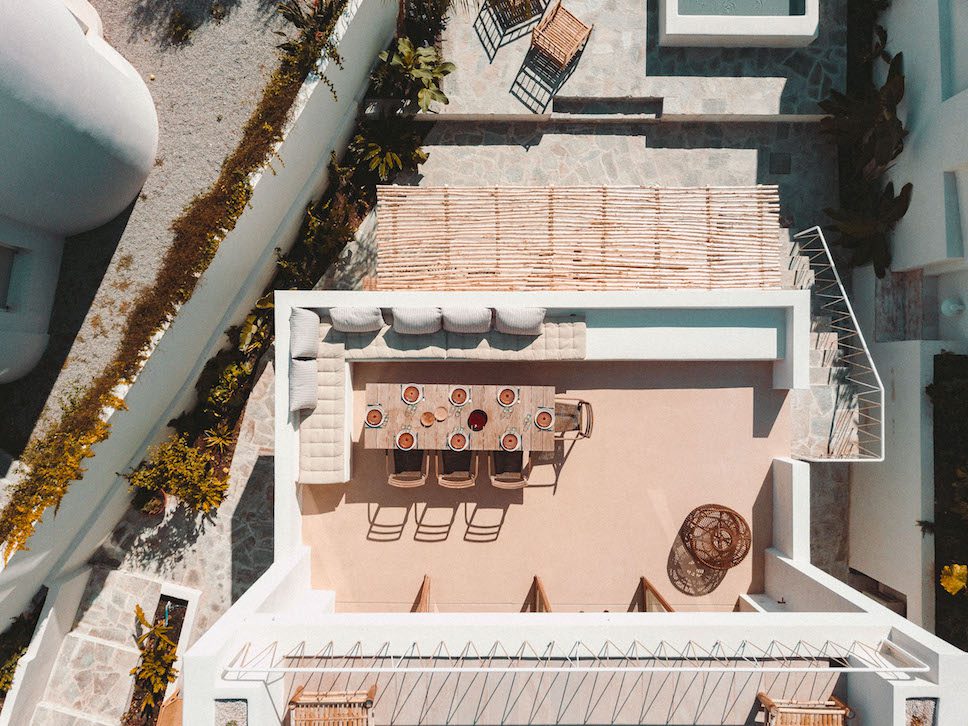 Recognised for her signature architectural approach, which brings together a carefully curated and sensual love of simple materials, including stone, wood, copper and terracotta crafted by skilled craftsmen, Amelia Tavella has many an accolade to her name. Building and designing to evoke past memories, it is "the harmonisation of natural materials with a sensual and sentimental masterpiece conveyed through touch and time," explains the architect, that threads its way through her work.
Situated on the Route des Sanguinaires in Ajaccio, where incredible vistas are aplenty, Casa Santa Teresa has been built with the ability to conjure up early memories of a house by the sea, with the hazy light of the evening sun dancing across its clean white façade and wooden shutters. Carefully balancing and seamlessly tying the inside with out, the light-filled build entices visitors in with its myriad of alluring spaces. Pivoting doors and secret alcoves lead to more cosy spaces inside, while mindful planting leads visitors down to the glittering Mediterranean and lapping waves just metres from the end of Casa Santa Teresa's stone courtyard.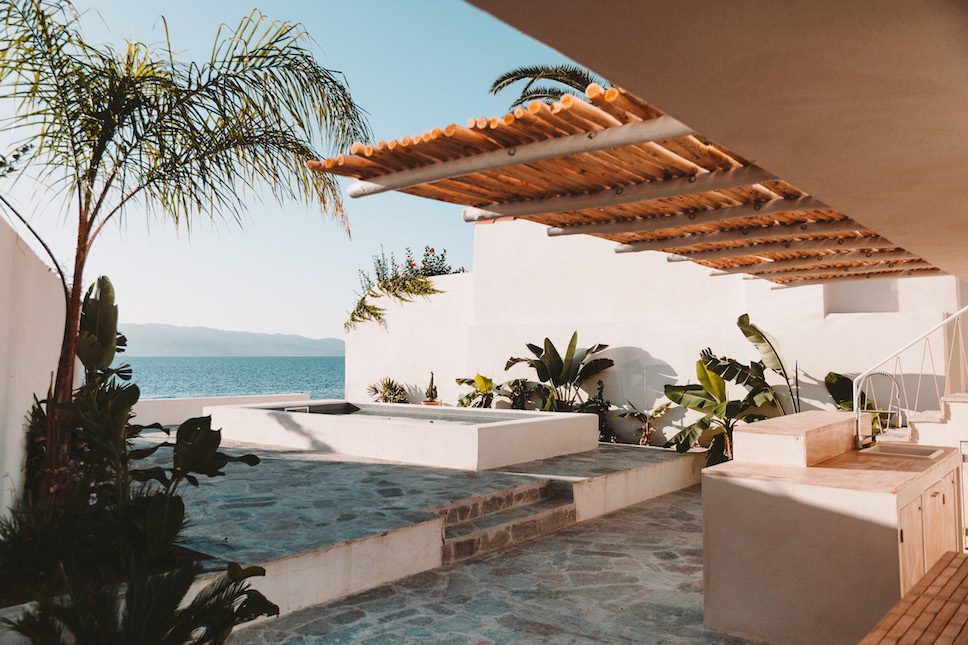 "It is a house from the 1950s that had to be rebuilt without leaving behind vestiges of the past: its soul, its spirit. I believe in the memory of walls, in the way it leaves its mark on a space. This is the story of the fun you had to find here. Pleasure of baths, invasive nature, close proximity to the beach, rocks, the Mediterranean Sea. The house is as if extracted from the city, which is fading in favor of beauty, of silence." Amelia Tavella, Architect.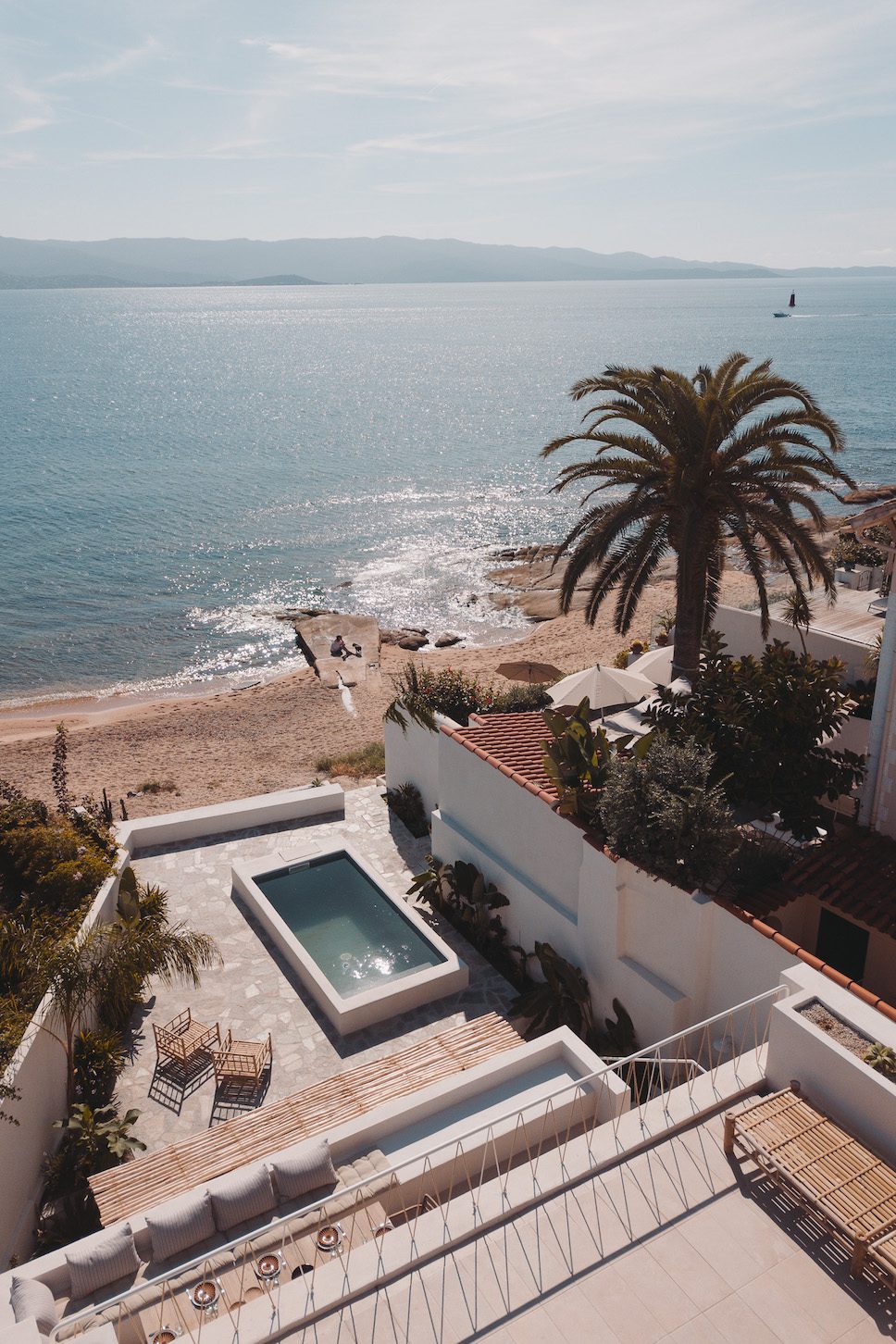 Inside, the beauty of the architect's tasteful furnishings shine, reflecting a calming, natural palette that has grown from Amelia's use of natural materials. Floor to ceiling windows lead the inside out and highlights the enchanting view that the Route des Sanguinaires offers.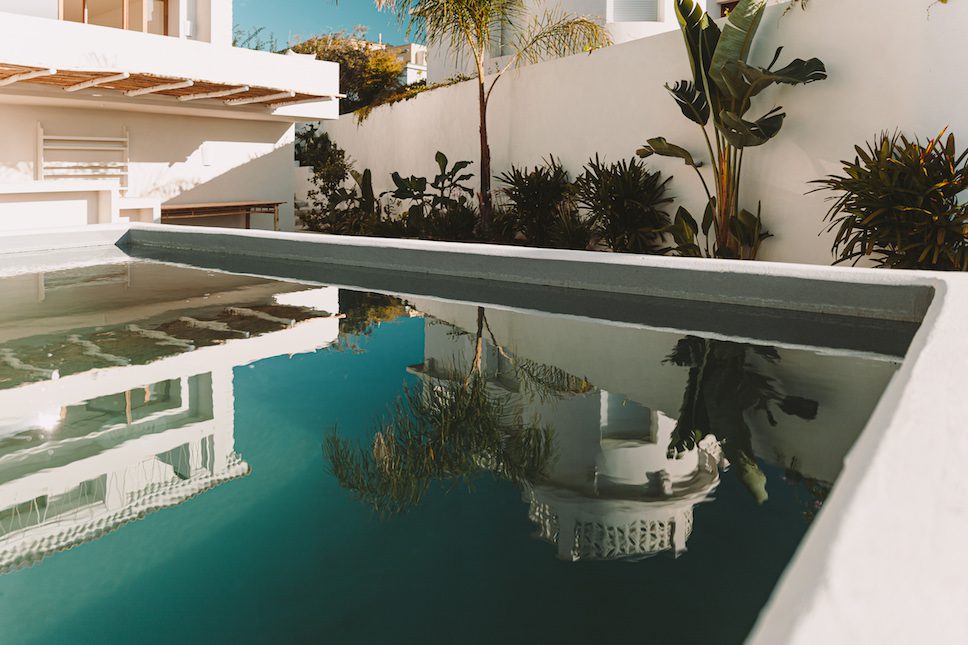 "The smooth white facade never hits the sky, the plants, the flowers remain the guardians of the swimming pool and its terrace. It is the quintessential vacation home, the one that haunts my memory of happy childhood evenings, when the night embraces the day and beauty is a celebration." Amelia Tavella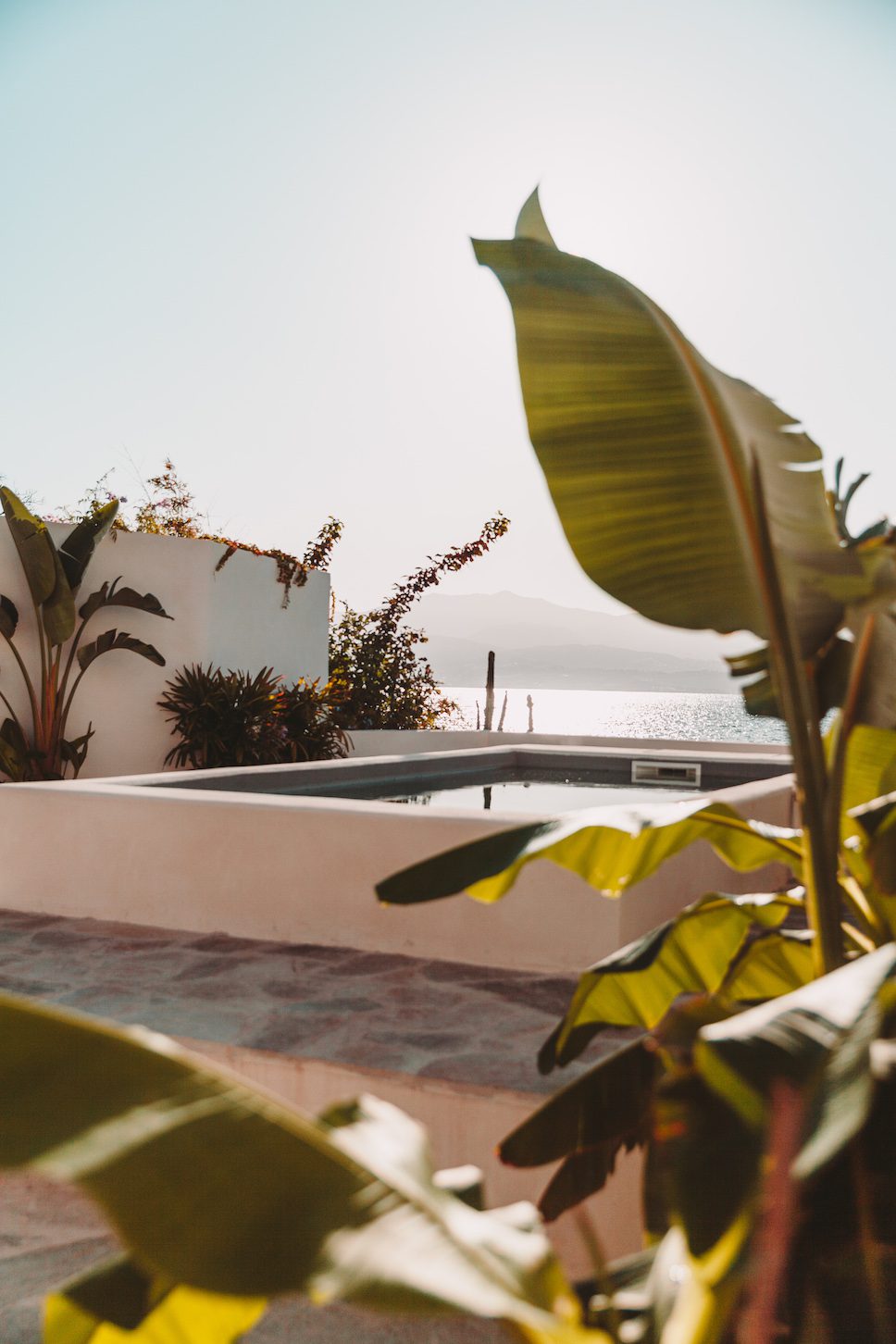 Photography by Thibaut Dini
Discover more projects by Amelia Tavella here.
For more projects on enki, click here.