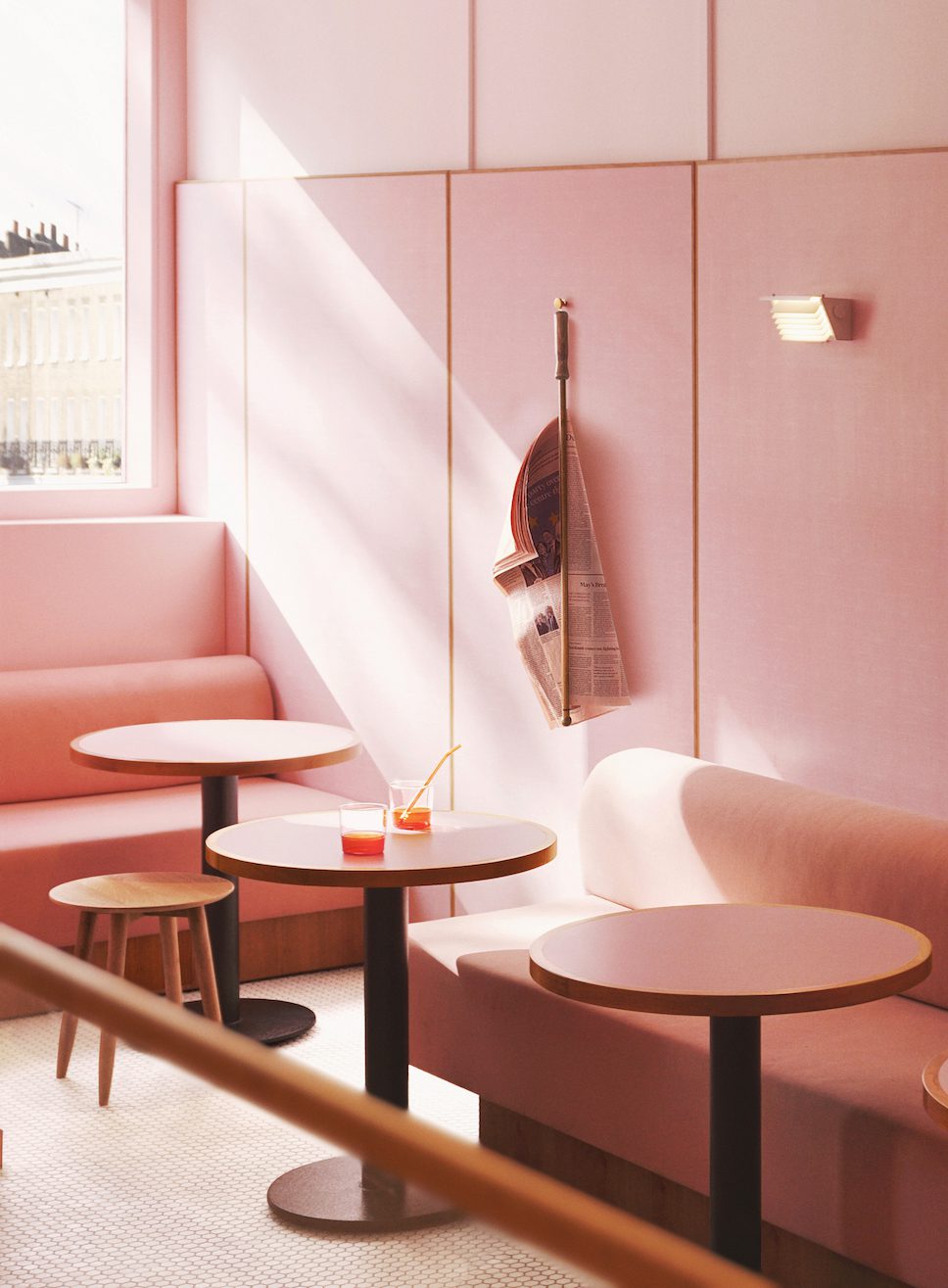 Inspired by the 'Formica cafes' from the 50s that started materialising across London's West End, Child Studio have designed a millennial pink-infused interior for the new, plant-based Humble cafe that's causing waves on London's King's Road…
Situated in a neighbourhood that is synonymous with everything from alternative British fashion, music and pop culture movements of the 20th Century, the London-based design studio drew on these iconic historical notes – as well as the original 'Formica cafes' which served simple coffee, snacks and drinks amongst laminate surfaces and a pastel colour palette – to produce a vision in candy-pink Formica that will be Insta-famous before we know it.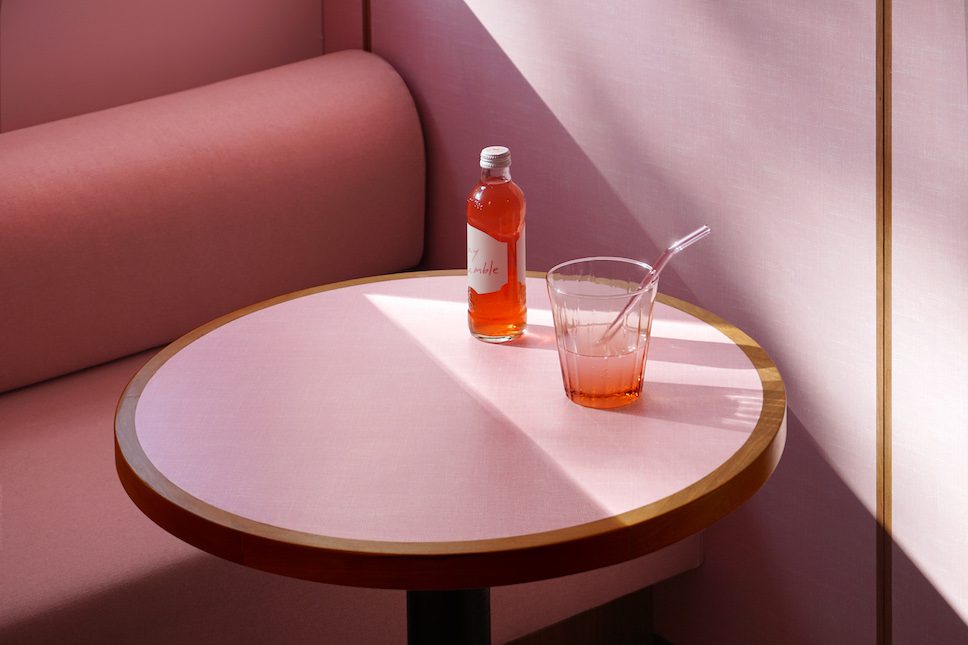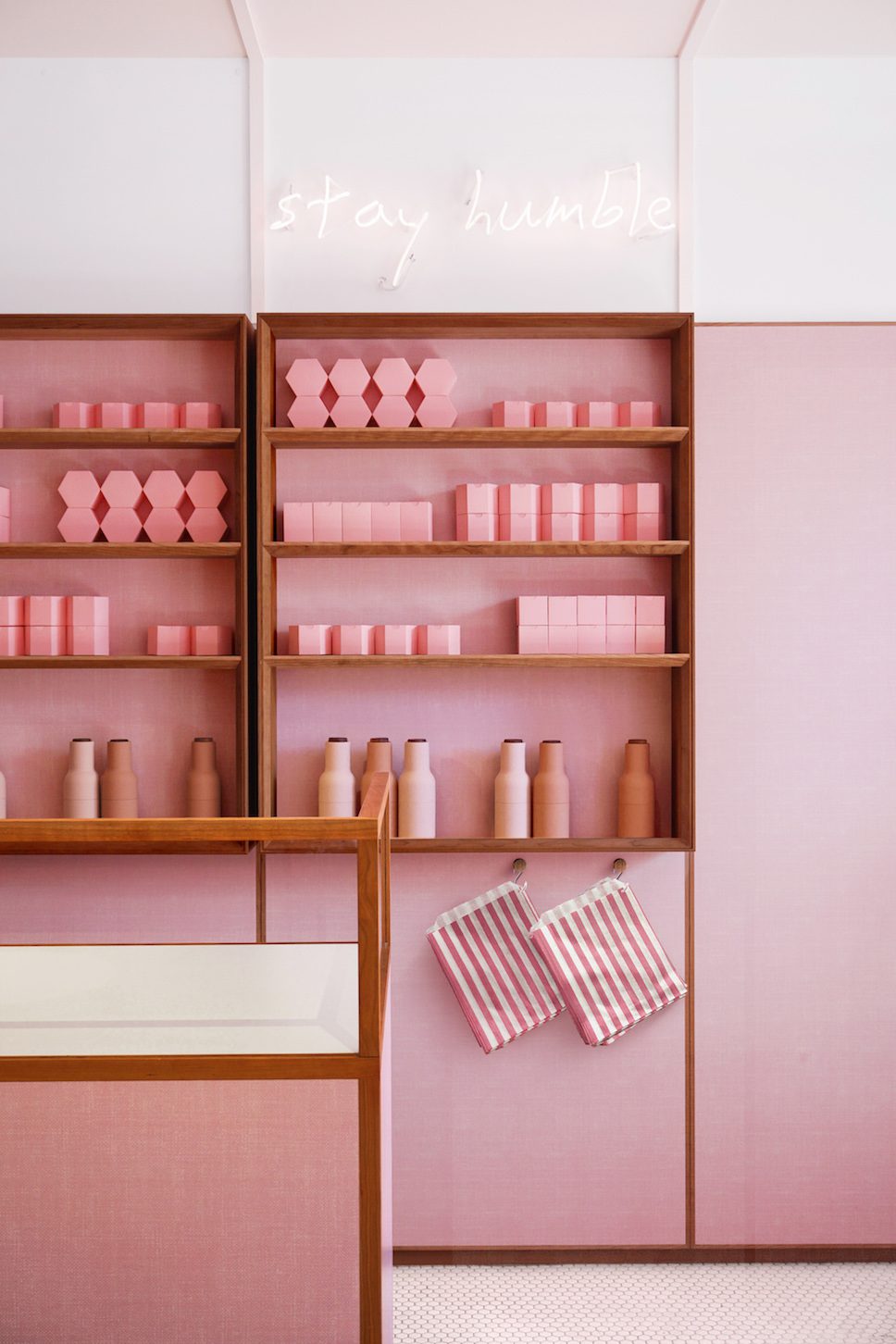 'Humble' is a fantasy about King's Road of the time when Vivienne Westwood was setting up her first boutique down the road, The Rolling Stones were hanging out at the notorious 'Chelsea Drugstore' and the street was buzzing with hippies, punks and fashion kids' Alexey Kostikov and Chieh Huang, Founders of Child Studio.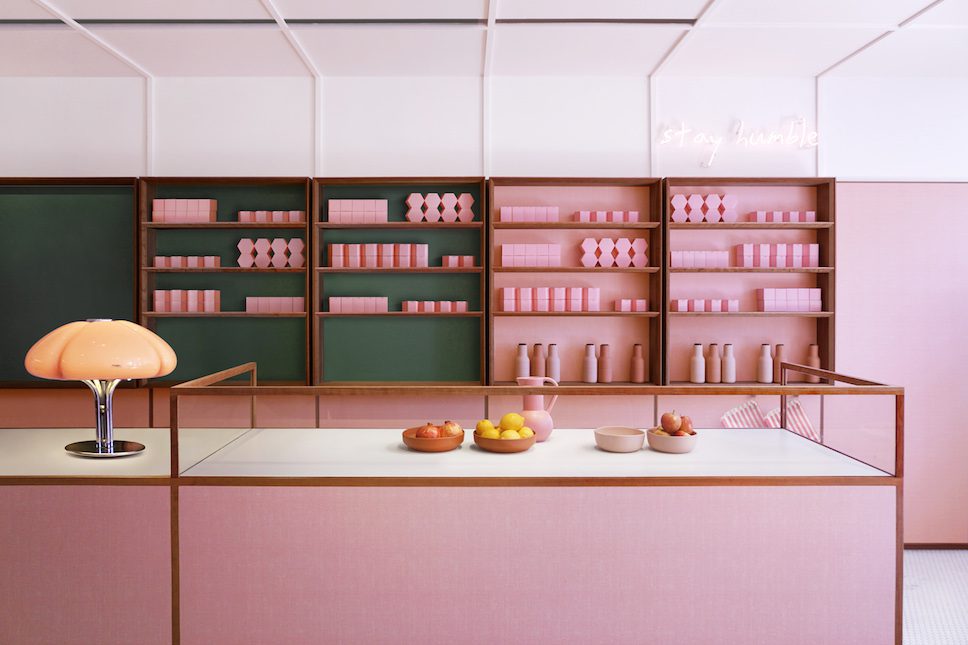 A nostalgic thread runs through the Studio's choice of materials for the project. Diners will be able to indulge in, not only the wall-to-wall blushing cheeks of the Formica, but cherry wood shelving, mosaic tiled flooring and sizzling neon signage. The attention to detail is impressive, from the elegance of the newspaper stick holders, to the glass drinking straws and glittering 'Humble' logo engraved in the paving of the entrance. We particularly like the carefully curated lighting throughout the cafe, with classic, mid-century lighting pieces by European designers Poul Henningsen, Jacques Biny and Luigi Massoni accessorising the space.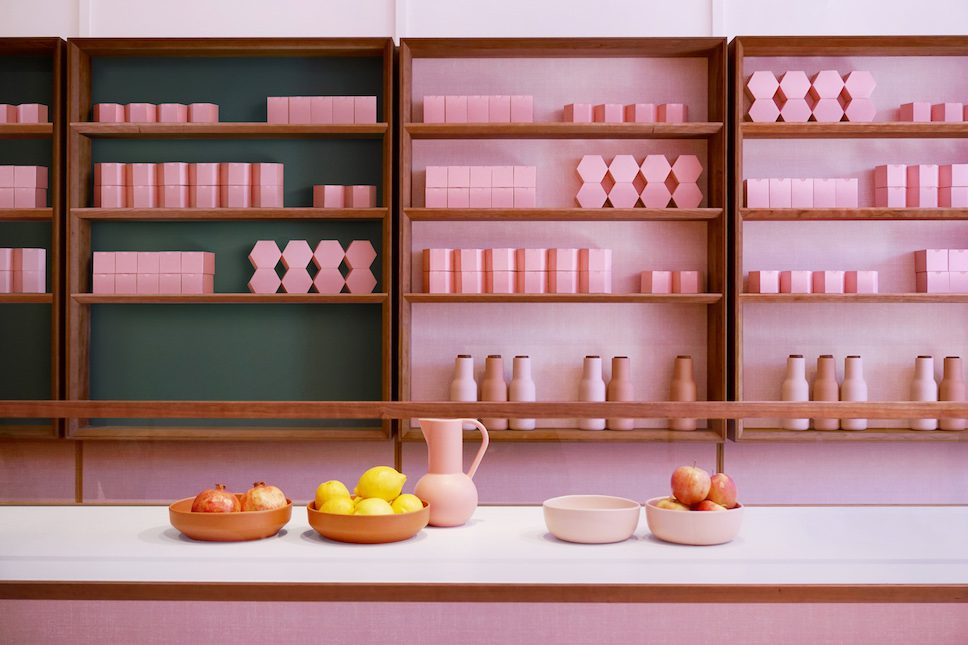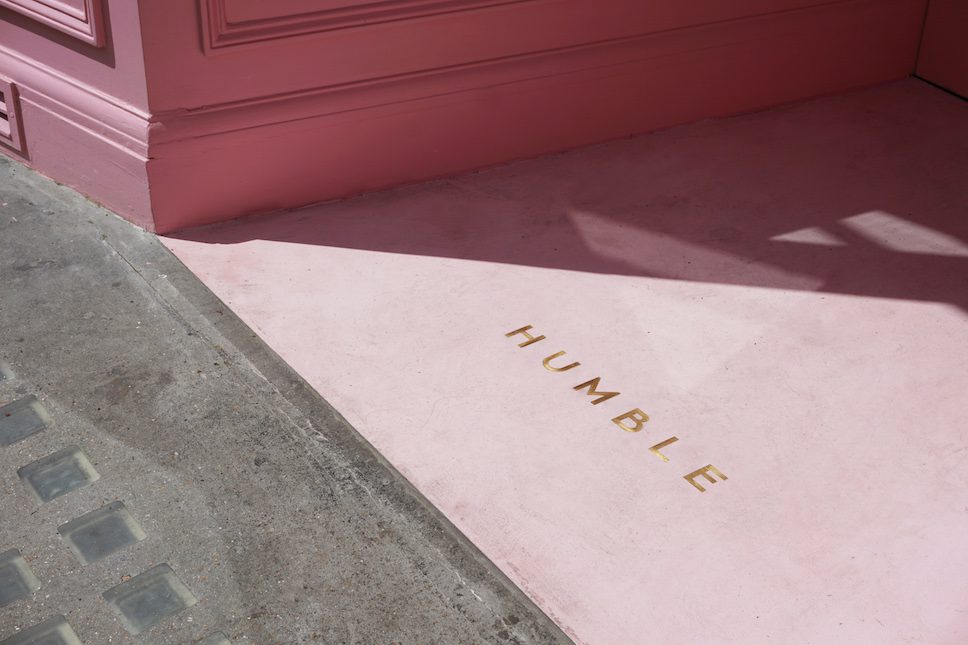 Child Studio stripped back the cafe's façade, unearthing original features including characterful ornate cast iron grilles and period timber. Inside a long banquette seat runs along one side of the layout, while a 5.5 metre display counter takes centre stage on the opposite wall creating a cosy and inviting space for diners to enjoy the fresh and contemporary, plant-based cuisine. Guests can watch the chefs work their magic beneath the glowing light of the illuminated, cherry-clad 'open kitchen' frame and delight in the use of Humble's fresh, inspiring plant-based ingredients.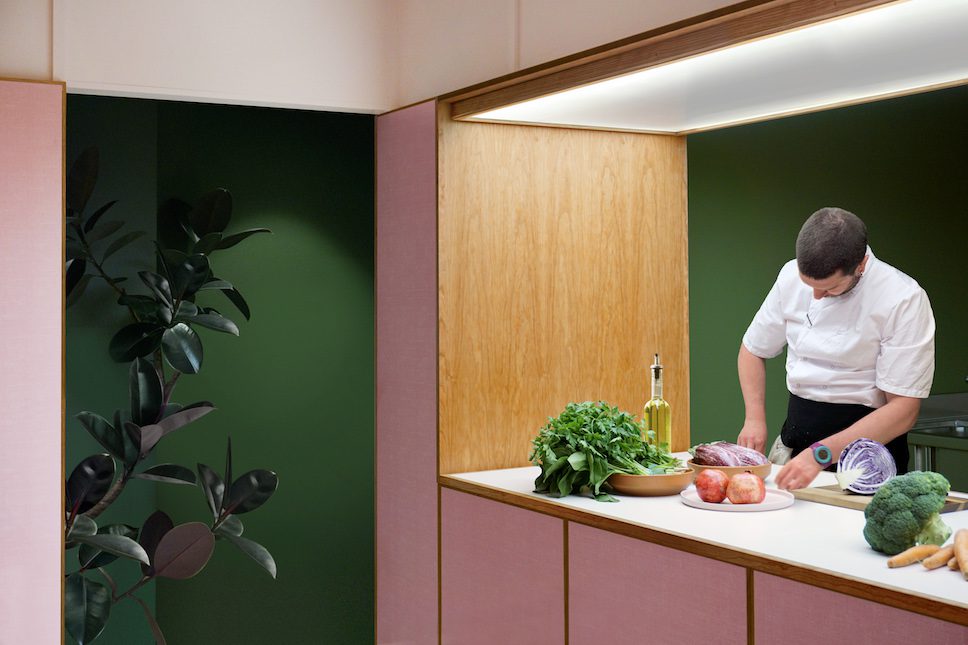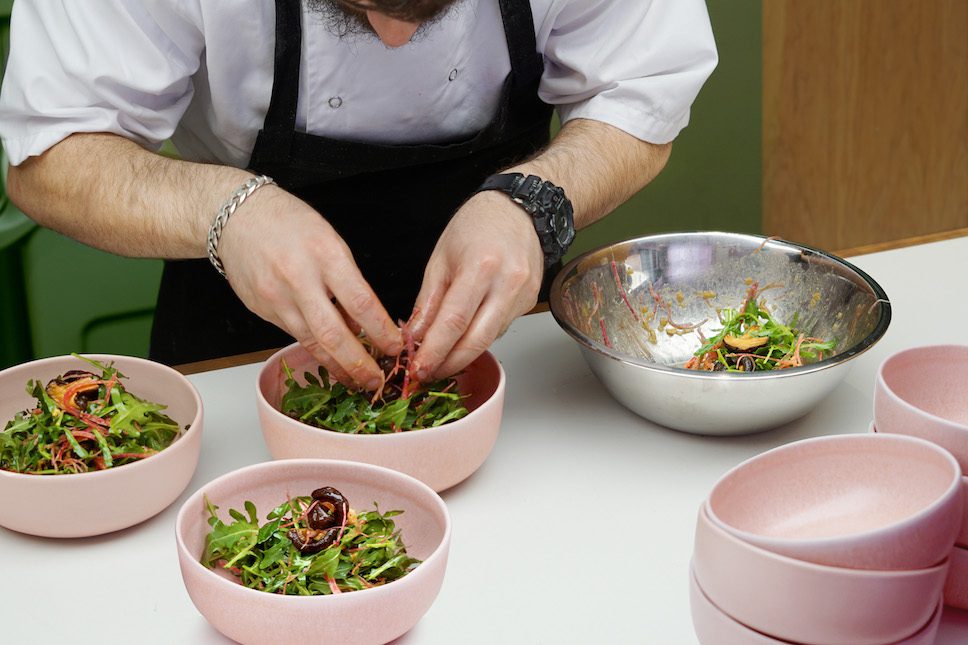 With a menu bursting with intriguing elements – what they note as 'a contemporary plant-based perspective on the Italian classics' (including an inspired curation of vegan pizzas) – and a drink selection including modern soft drinks, coffee, the Humble Latte and vegetable-based, pink alternatives to coffee and tea-based lattes, it's clear that foodies from around the city and beyond will soon be booking their table.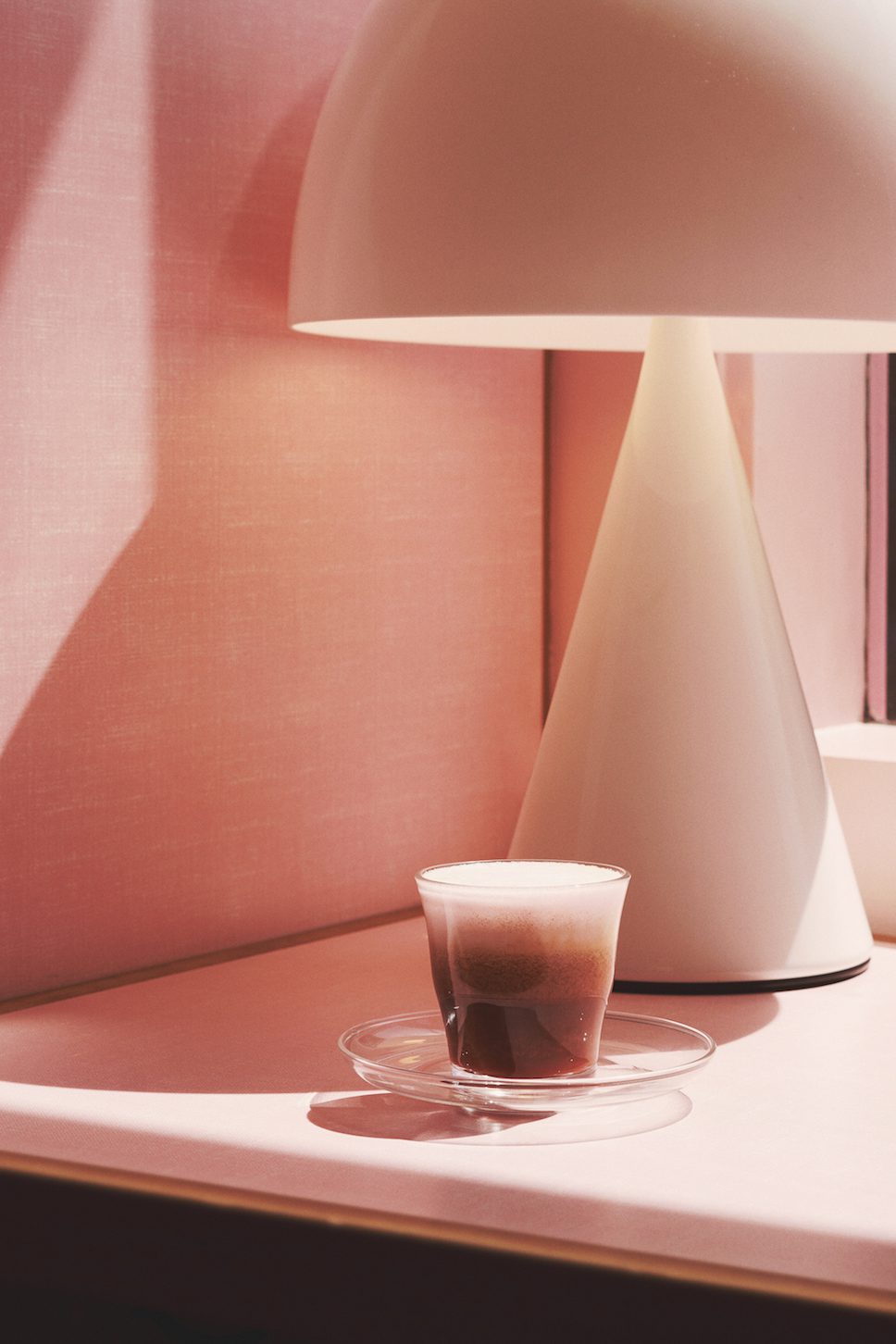 Discover more from Humble here. For further projects by Child Studio, click here.
Project Notes:
Location: 342 King's Road, Chelsea, London SW3 5UR
Opening date: May2019
Number of seats: 15
Cuisine: Plant-based / vegan
Opening hours: Daily 12pm – 10pm
Website: humblepizza.co.uk
Instagram: @humble.pizza
Phone no. +44 (0)20 7351 5505
Interior design: Child Studio (Chieh Huang and Alexey Kostikov)
Photography: Child Studio ( Chieh Huang and Alexey Kostikov)
Food photography: Steven Joyce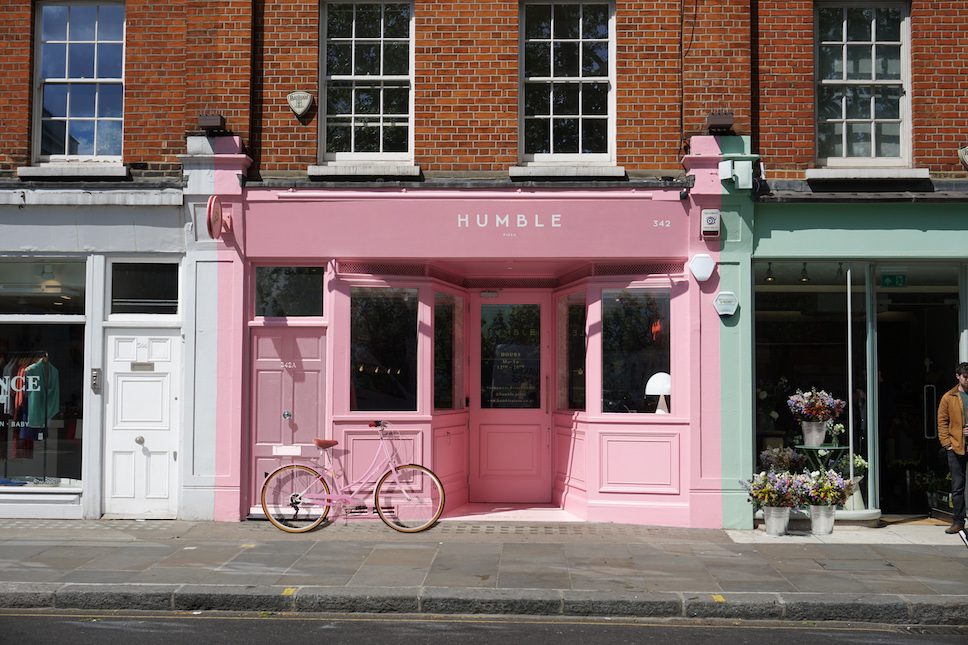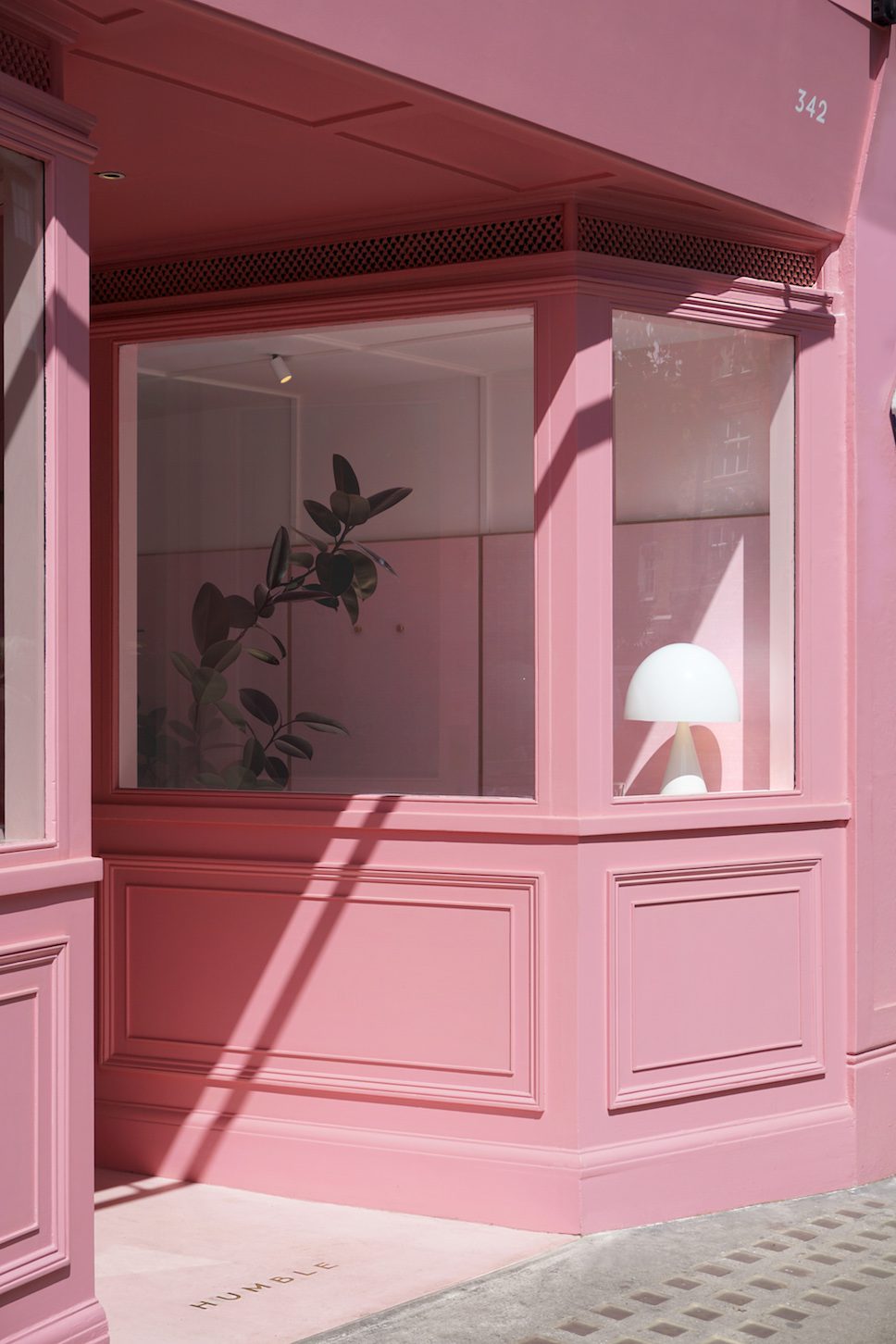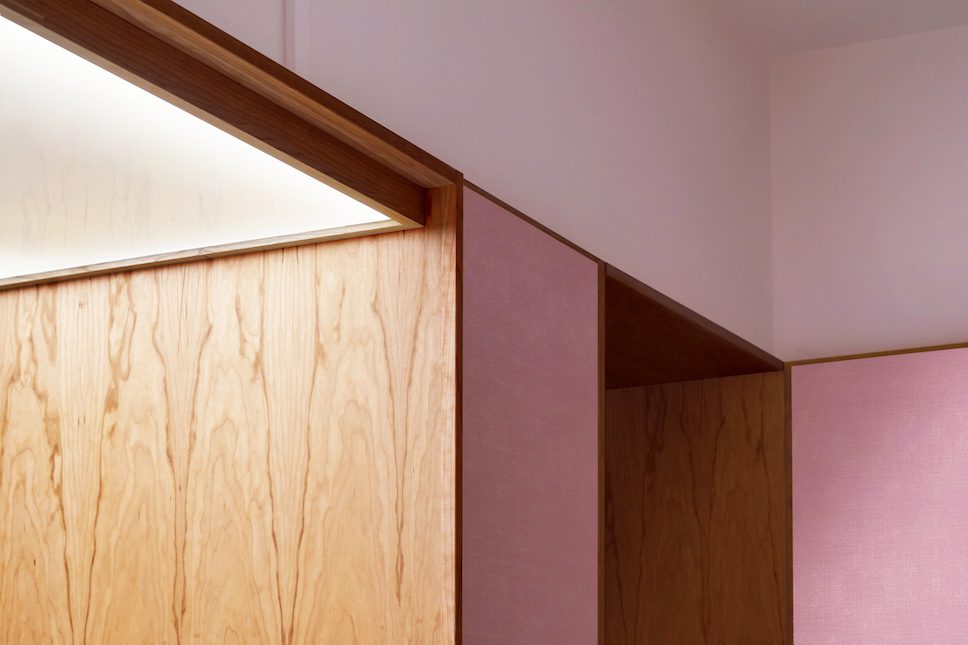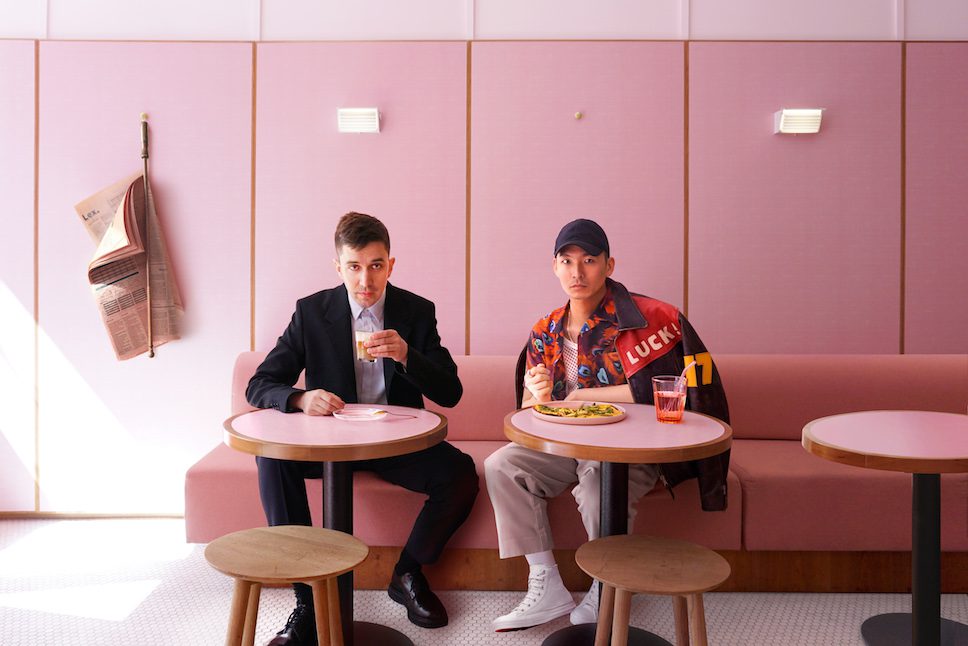 Discover more commercial architecture and restaurant-based projects on enki here.