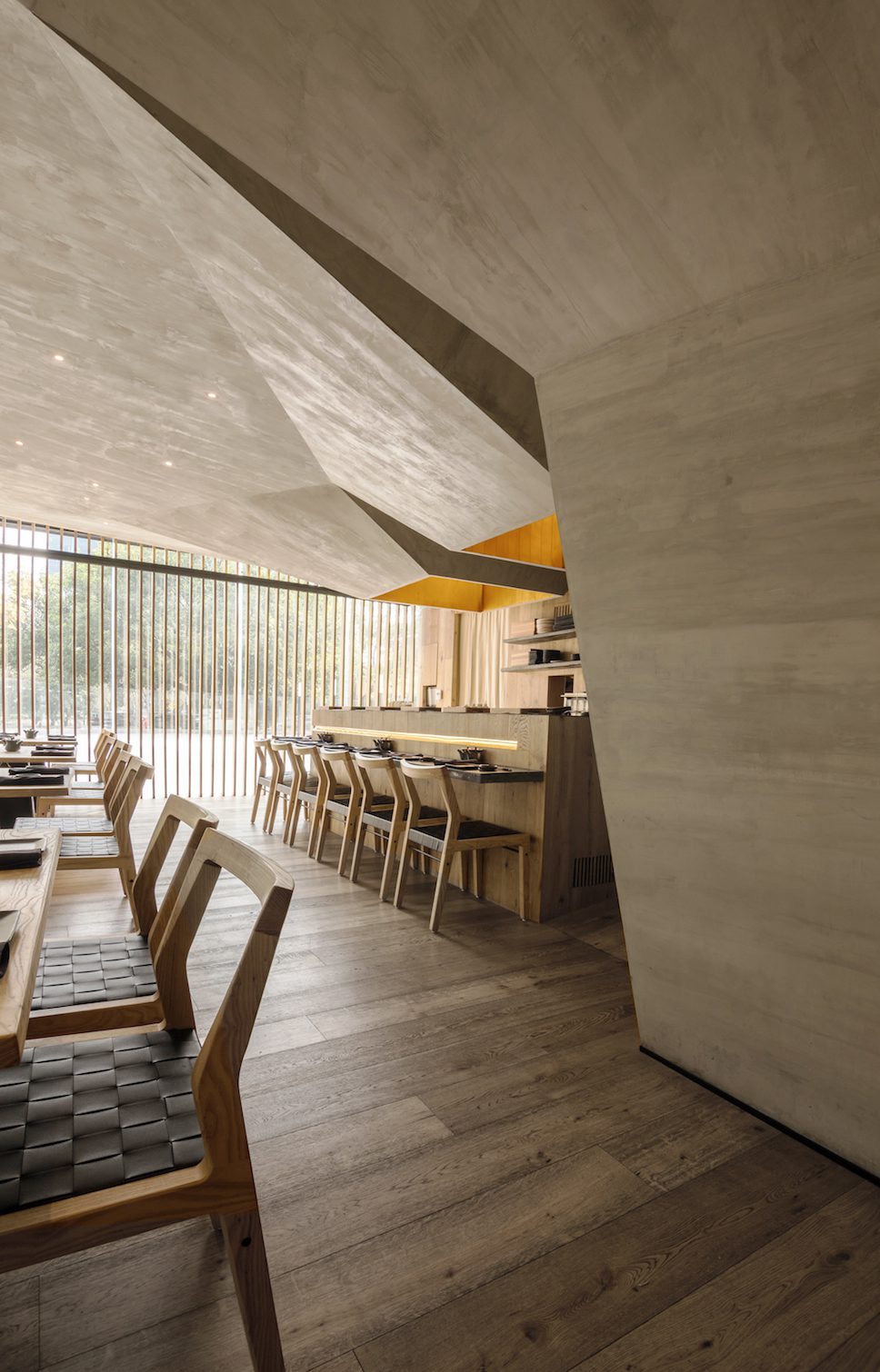 Discover Oku, a fresh and inspiring Japanese restaurant situated in the northeast of Mexico City designed by Michan Architecture.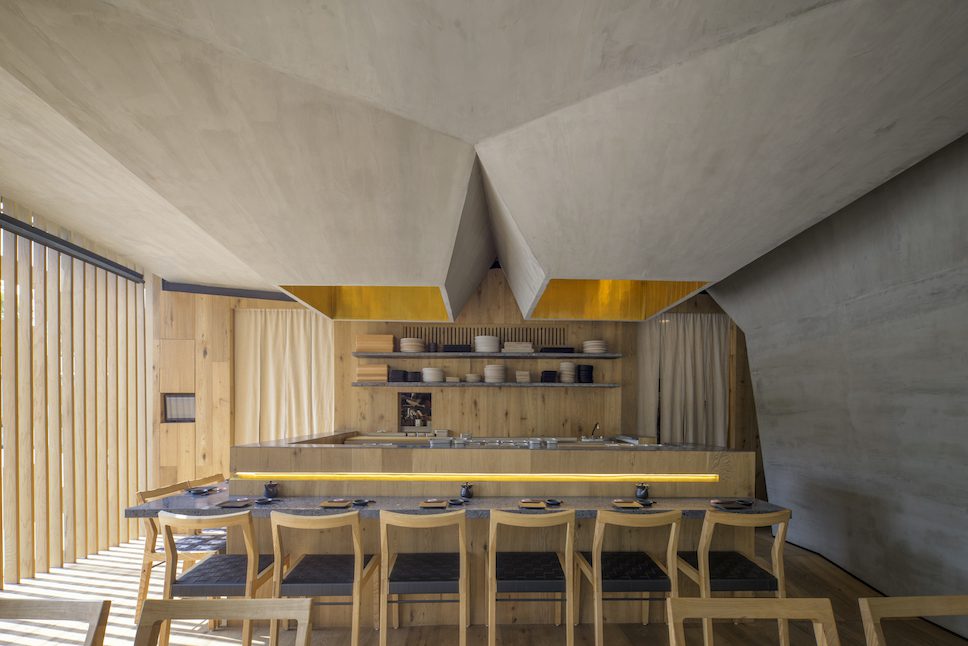 Located on the ground floor of a corporate office building on Prado Sur street, visitors will instantly be drawn in by the establishment's warm wooden interior palette and dynamic ceiling with its cave-like form. The restaurant radiates a cosy, sociable feel, the perfect place to catch up with friends or stop by for an enjoyable evening supper.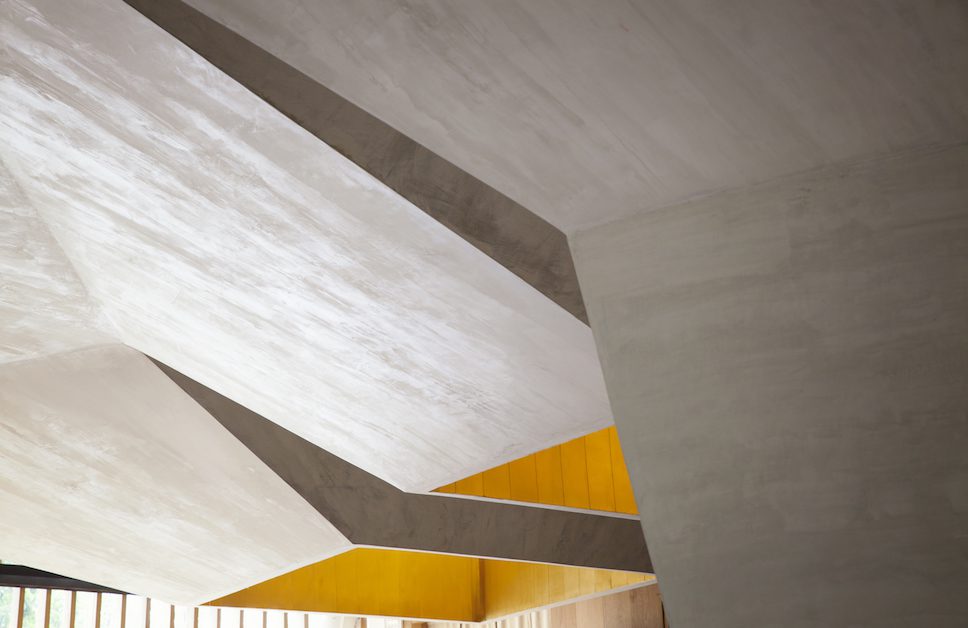 The 'faceted cave-like' ceiling of the project moves consistently throughout the restaurant, cut to shape and adapt to the various spacial nooks of the commercial space, helping to unite all zones yet seamlessly divide the layout between the outdoor terrace, sushi bar, and the varying layouts for seating. Michan Architecture cleverly placed the kitchen and services at the back corner of the project which opened up the rest of the space, allowing for it to play host to the reception entrance, bustling sushi bar and carefully curated seating.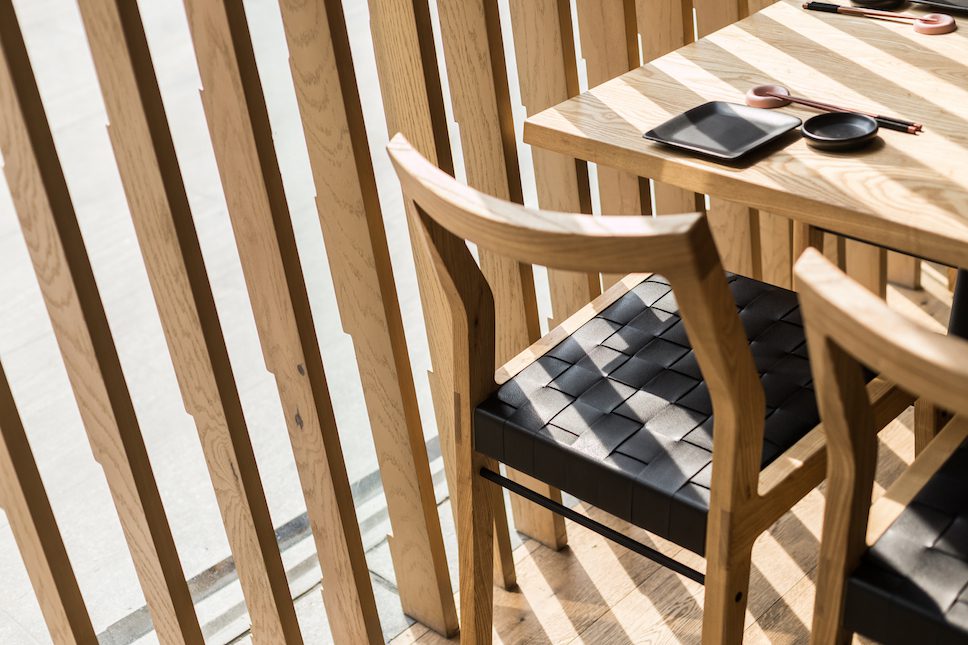 This cave-inspired ceiling design is explored further with the implementation of three statement legs being pulled down from the ceiling of the restaurant. The first of which acts as a service column to hold the bathrooms. The second and third are cut at 2.4 metres to produce a stand-out artificial lighting design that effectively frames the busy sushi bar.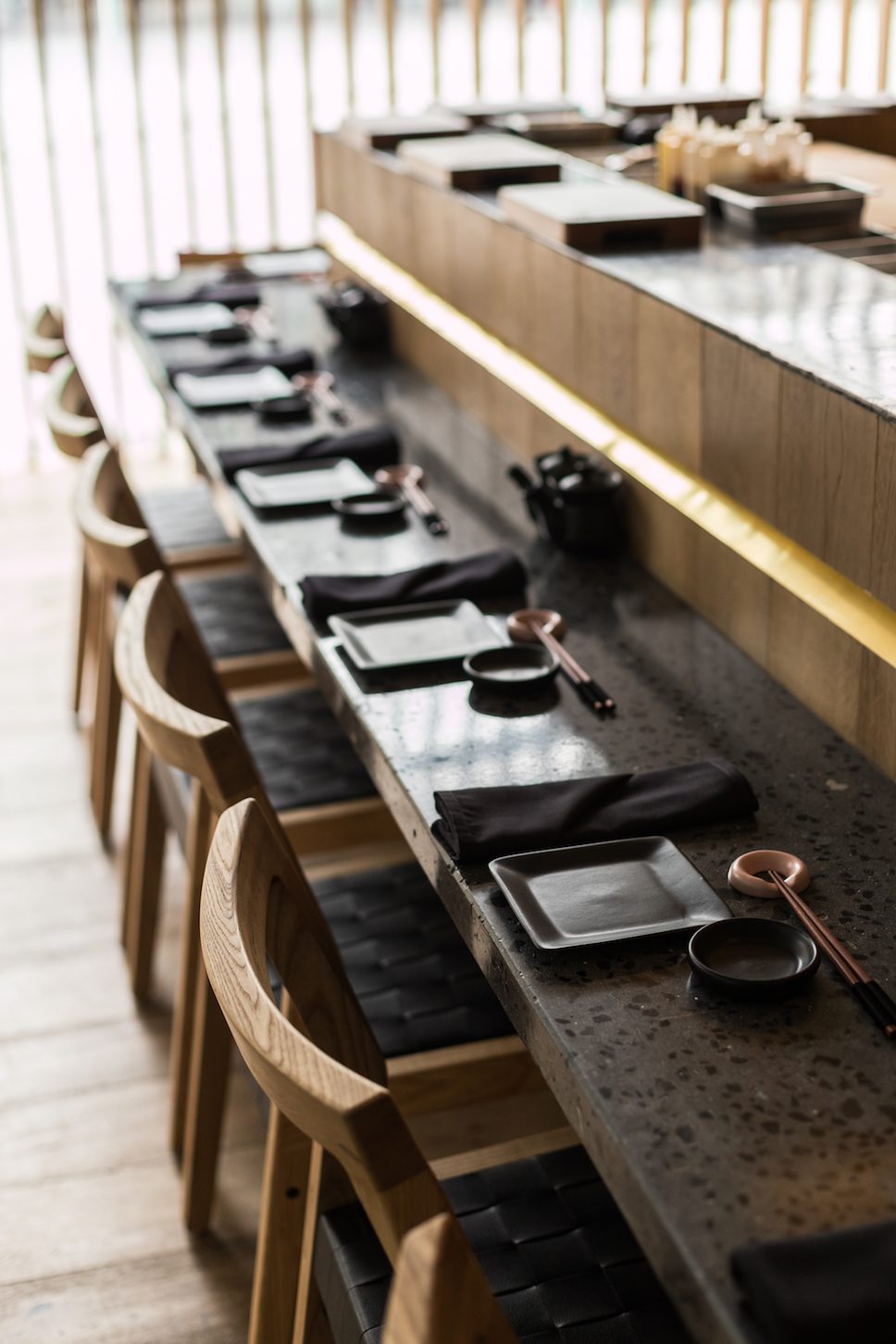 In terms of the material palette, the architectural firm brought forth a metallic aspect – via the three legs pulled down from the ceiling – which, internally cladded with brass, worked beautifully against the industrial feel of the cement ceiling. The rest of the interior is crafted from a beautiful natural oak wood to create a 'sepia-like ambience' and inviting atmosphere.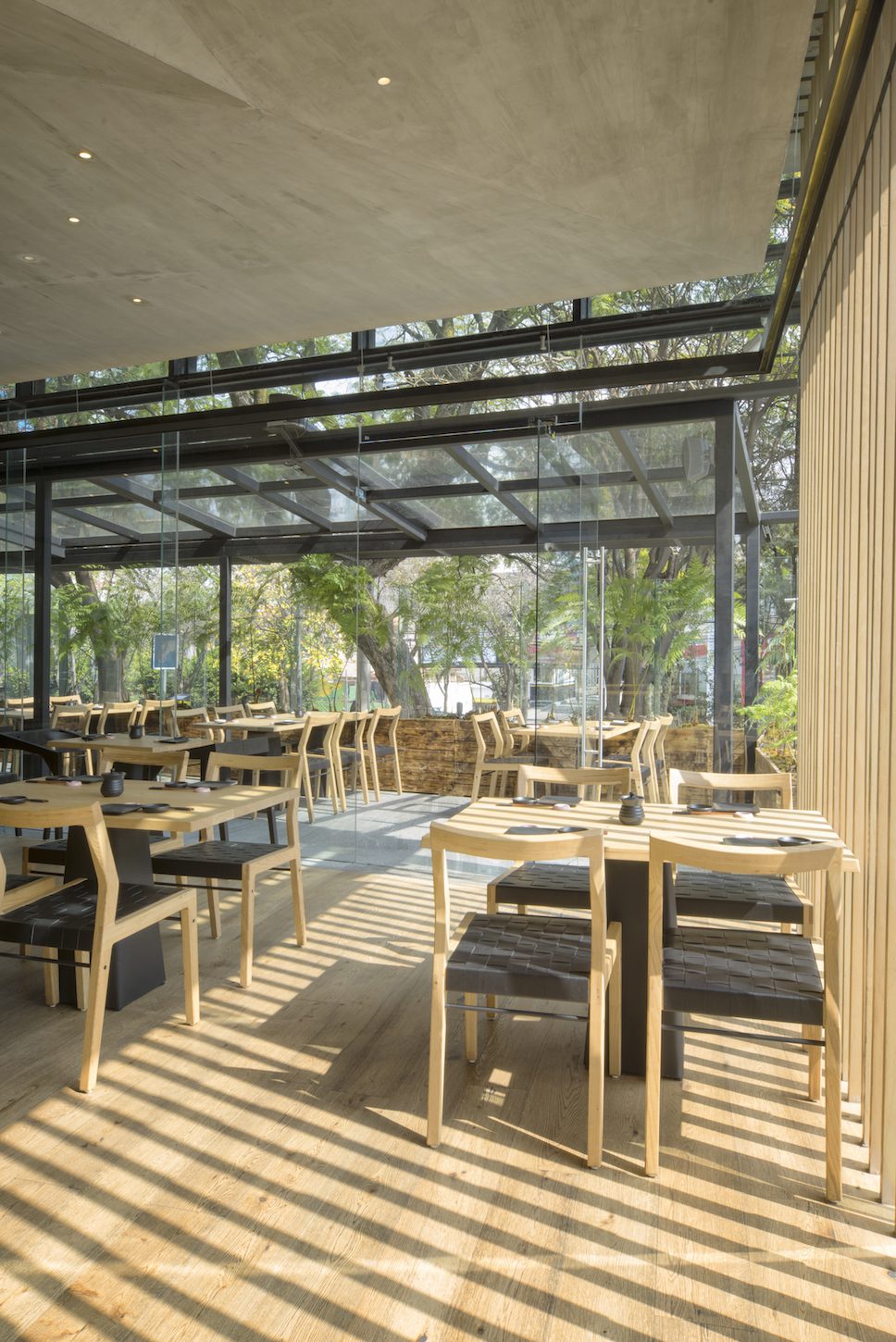 Discover more projects by Michan Architecture here.
For more beautifully designed restaurant architecture, click here.
Project Notes:
Architect: Michan Architecture
Photography: Yoshihiro Koitani
Project Team: Isaac Michan, Alan Eskildsen
Location: Mexico City
Type: Interior design
Size: 100 m2
Year: 2018
Photos: Yoshihiro Koitani, Pepe Escárpita
Status: Built
M/E/P Civil Engineer: Imati
Furniture: Paul Roco
Terrazzo and ceiling work: Fabrica de Los Angeles
Construction Manager/ General Contractor: Michan Architecture