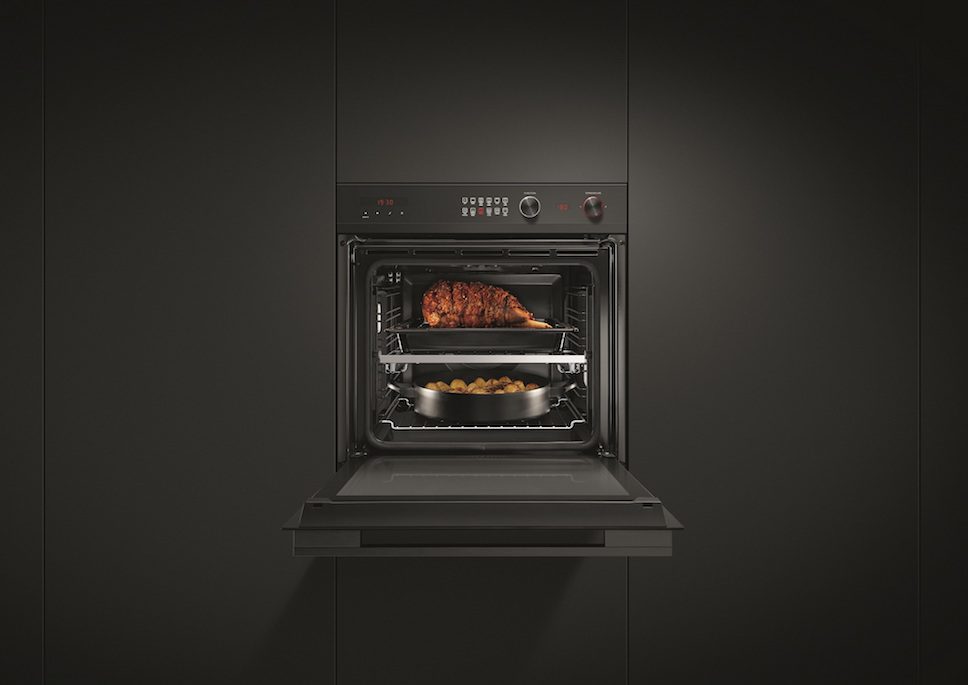 Challenging traditional appliance design and ideas for decades…
Global appliance brand, Fisher & Paykel have been challenging traditional appliance design and ideas for decades and their latest announcement that their 60cm/24" built-in over series will be available in a timeless, beautiful black colourway, only goes to prove that they are forever thinking outside of the box and offering their customers a new level of choice.
What's new…
The latest design and colourway brings together an oven appliance with a sleek, full glass front in pure black, while a black anodised aluminium dial, handle and trim work to push forward the idea that style and function can very much sit together. Inspired by a series of insights from both architects and designers who expressed clients' affinity for seamless kitchen design and clean lines, the Fisher & Paykel design team worked with the feedback and created something that fit the contemporary brief.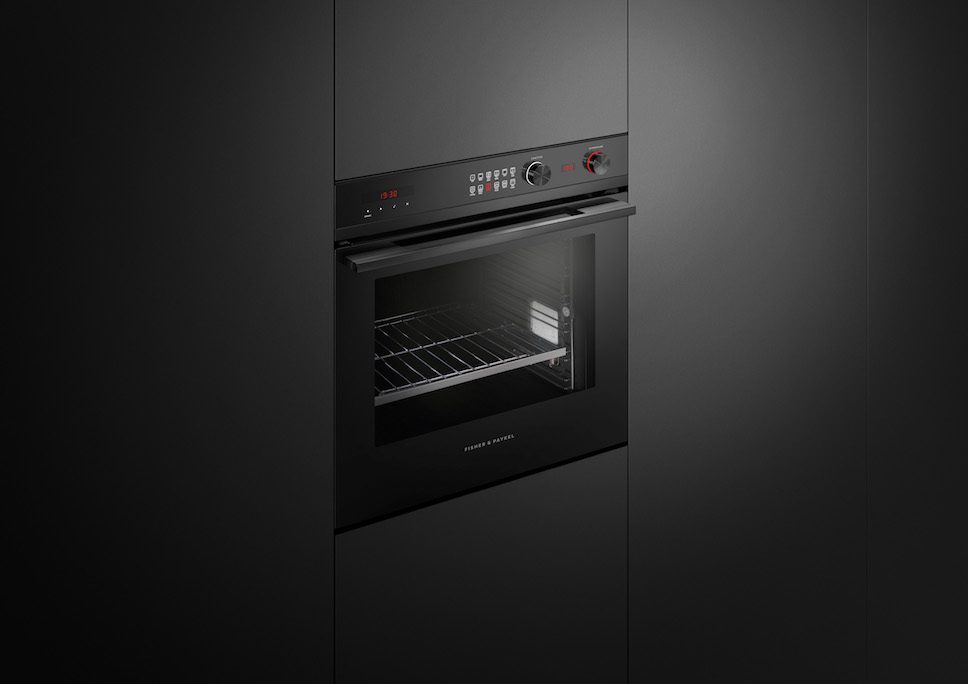 Let's talk details…
The new colour way, though minimal in appearance at first, showcases a range of layered details and textures within its form. Delight in the textured appeal of the black anodised aluminium dial, handle and trim as well as the sleek user interface that doesn't alight and become visible until you turn the dial. The new colourway is not only flexible when it comes to integrating it into the style of your kitchen, but will stand the test of time with its classic, monochrome appeal. Build it in flush against a more industrial palette of colour, or let it play the accent among beautifully polished wood surfaces and cupboards.
"The black finish allows the appliances to visually recede into the kitchen space, and blend in perfectly. The restrained material palette doesn't compete with other finishes and accents in the overall kitchen design," says Mark Elmore, GM Design, Fisher & Paykel.
Not only is the new design beautiful to look at, but beautiful to use too.
The black built-in oven retails at £1,399.
Discover more about the new arrival and Fisher & Paykel here.
Want even more fresh tech ideas? Discover more on enki here.