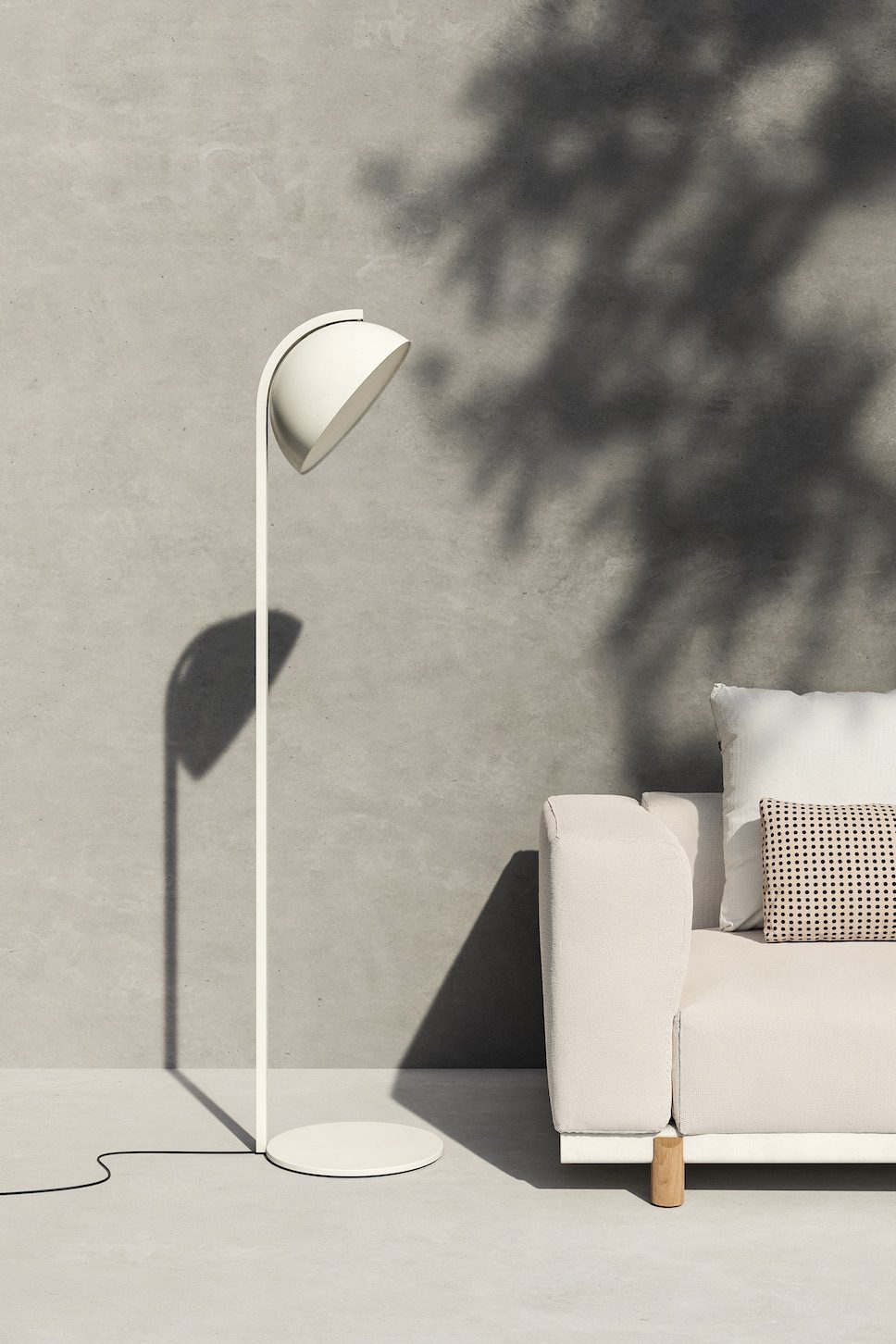 Kettal have recently released the Half Dome lamp by Naoto Fukasawa, crafted to mirror the soft glowing light, dimensions and shape of the moon.
This sleek, outdoor lighting construction brings a varied series of moods to the table with its flexible design characteristics. Inspired by the designer's idea of the moons diameter as we see it in the sky, the Half Dome lamp follows this thread further both in size and structure, suspended via its angled or upright frame.
The design, which is available in two versions and 34 aluminium colours, will become a beneficial outside accessory this summer once the sun has gone down and the light has drained from the sky.
Discover more about the Half Dome lamp here.
Find more design inspiration here on enki.