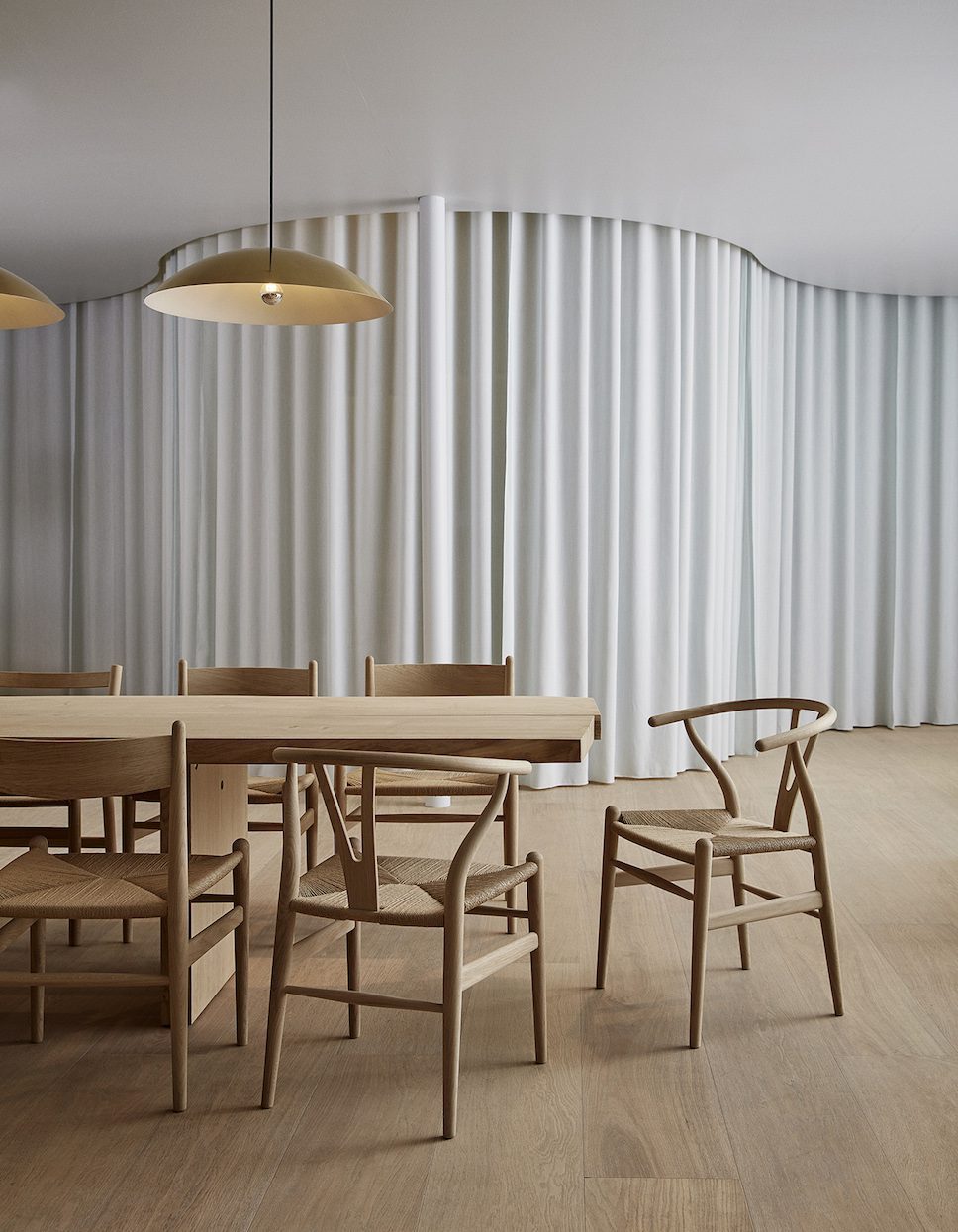 If you were unable to make it to Milan this spring, our Salone Del Mobile 2019 round-ups will swiftly bring you up-to-date with all the latest design arrivals and news. Discover #Part1 below…
Plus, don't forget to follow our Insta Story highlight on enki's Instagram (click here) for more behind-the-scenes action from the show.
Carl Hansen & Søn unveil The Oasis – Pockets of Serenity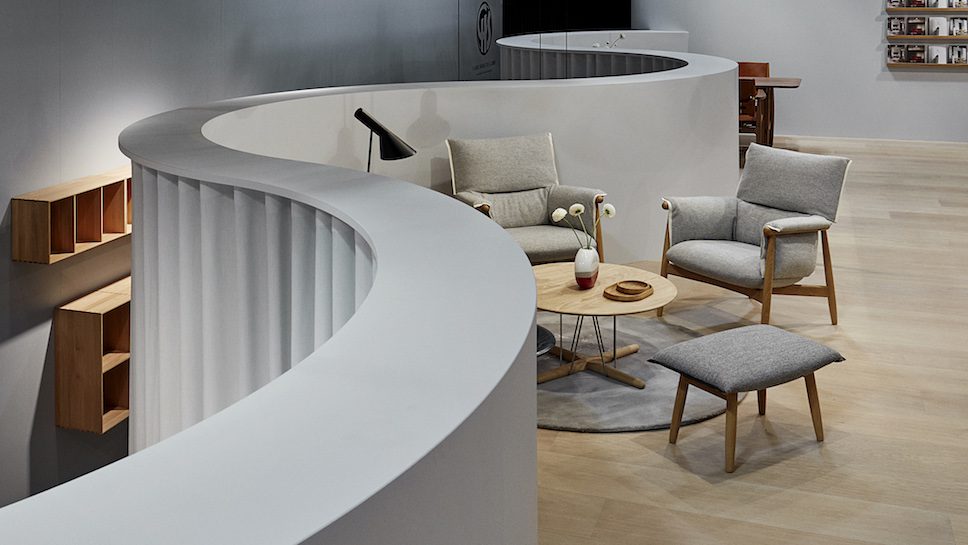 Carl Hansen & Søn believe 'that iconic design is a combination of simplicity, aesthetics and functionality, brought to life through skilful work with the highest quality materials.' For more than 110 years the iconic brand has been crafting modern furniture designs with impeccable craftsmanship and clear dedication.
We loved the architectural lines of the brand's stand at Salone Del Mobile, The Oasis – Pockets of Serenity. It proved to be a great way to invite visitors to explore the brand's latest arrivals. Visitors got to explore a series of carefully curated installations and interventions, carefully built to showcase the values embodied within every piece of furniture the brand creates.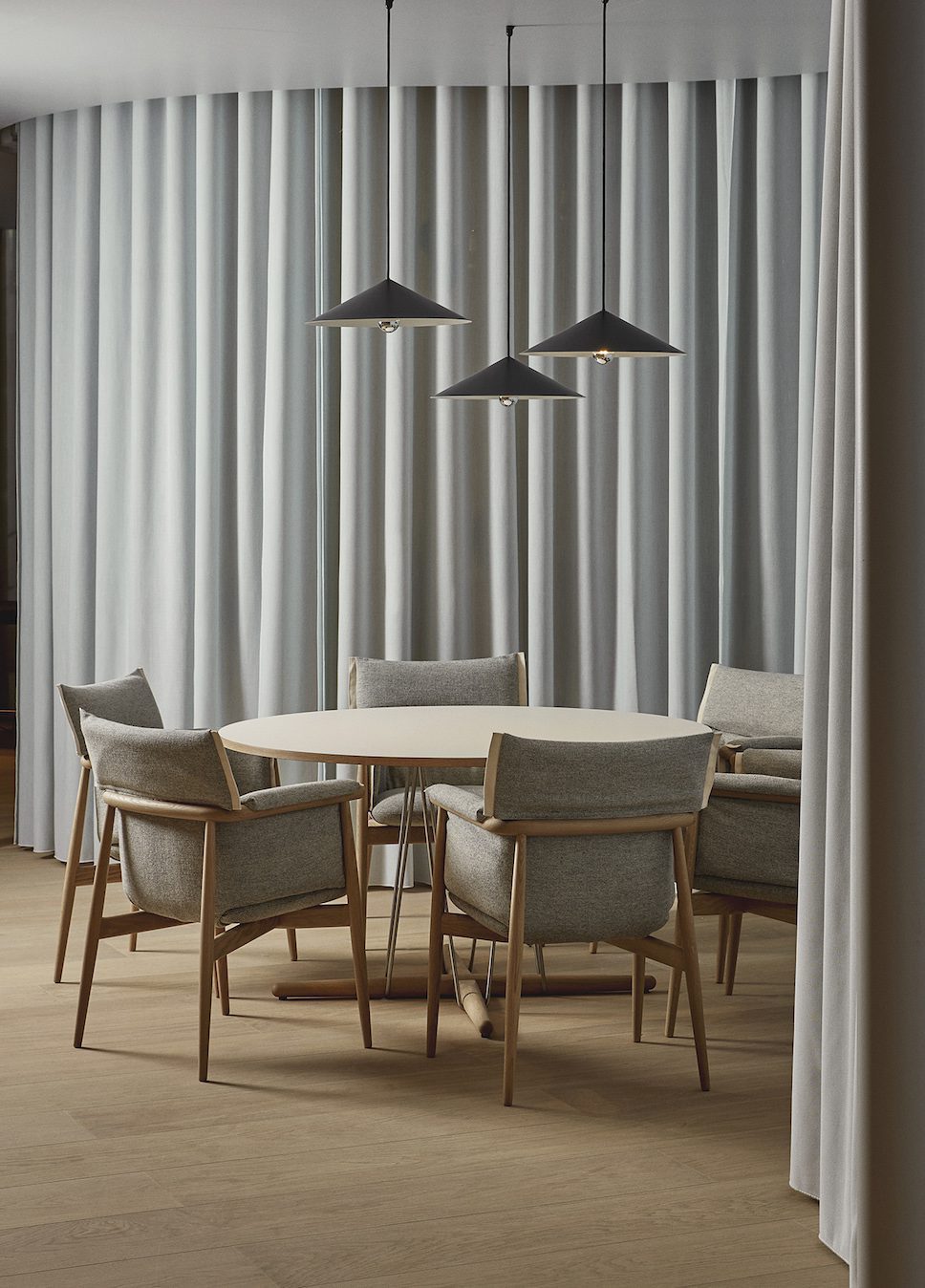 SevilPeach Architecture + Design designed and curated the stand for the brand. They were meticulous in their objective to bring a sense of calm and serenity to the concept. Surrounding the perimeter of the brand's designated space was an architectural curtain. This helped transform the stand into graceful pockets of space, both internally and externally. The stand's calm setting also allowed for Carl Hansen & Søn's iconic furniture pieces to take centre stage.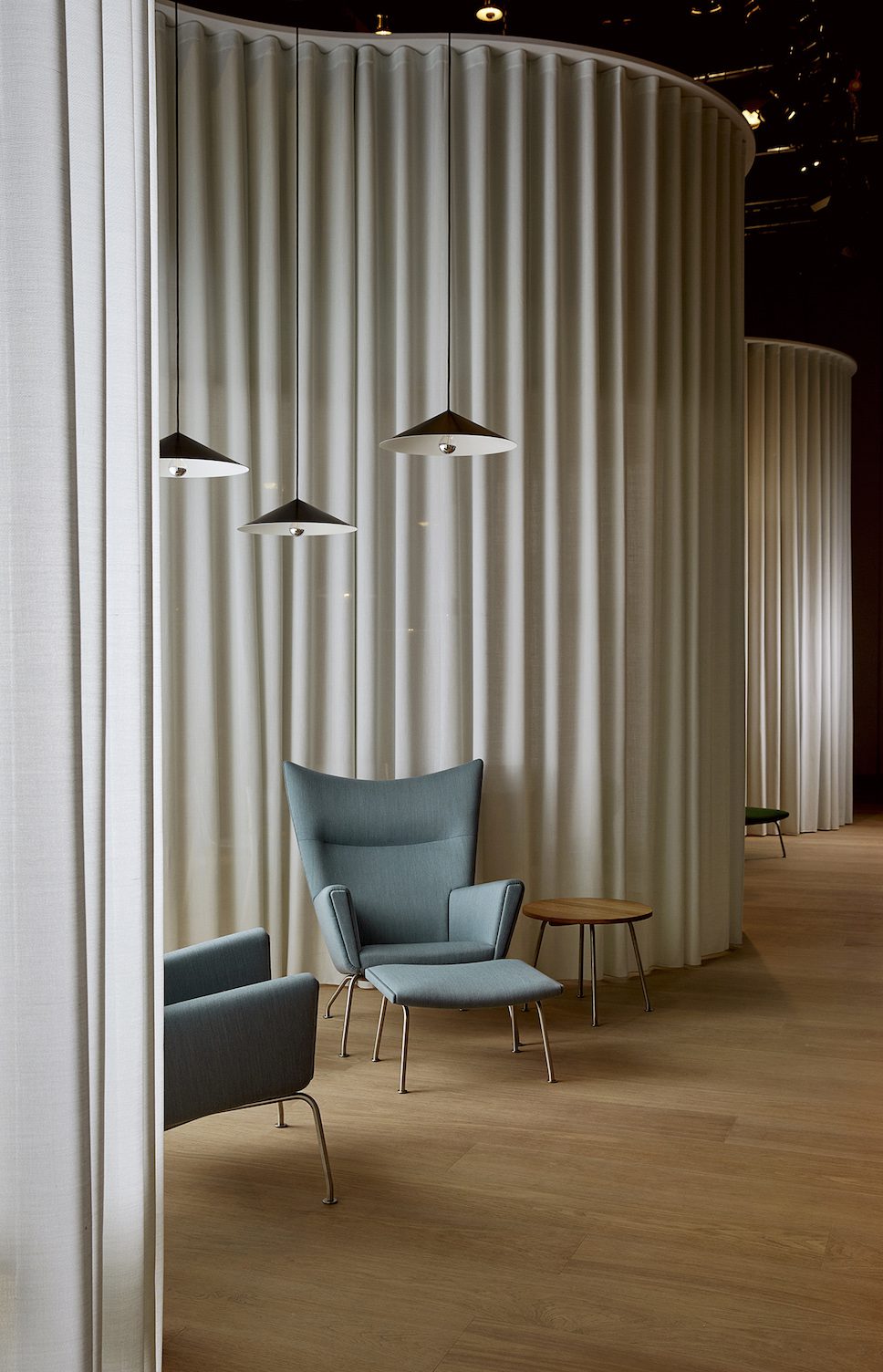 Seamlessly divided into zones, visitors' first stop is the 'Vitrine' section. This zone celebrates Carl Hansen & Søn's latest furniture arrivals created by Hans J. Wegner, Børge Mogensen, Frits Henningsen and EOOS. Two 'Craftsmanship' zones follow, both dedicated to demonstrating the incredible undertaking the brand achieves each day when turning beautiful trees into pieces of timeless and iconic furniture.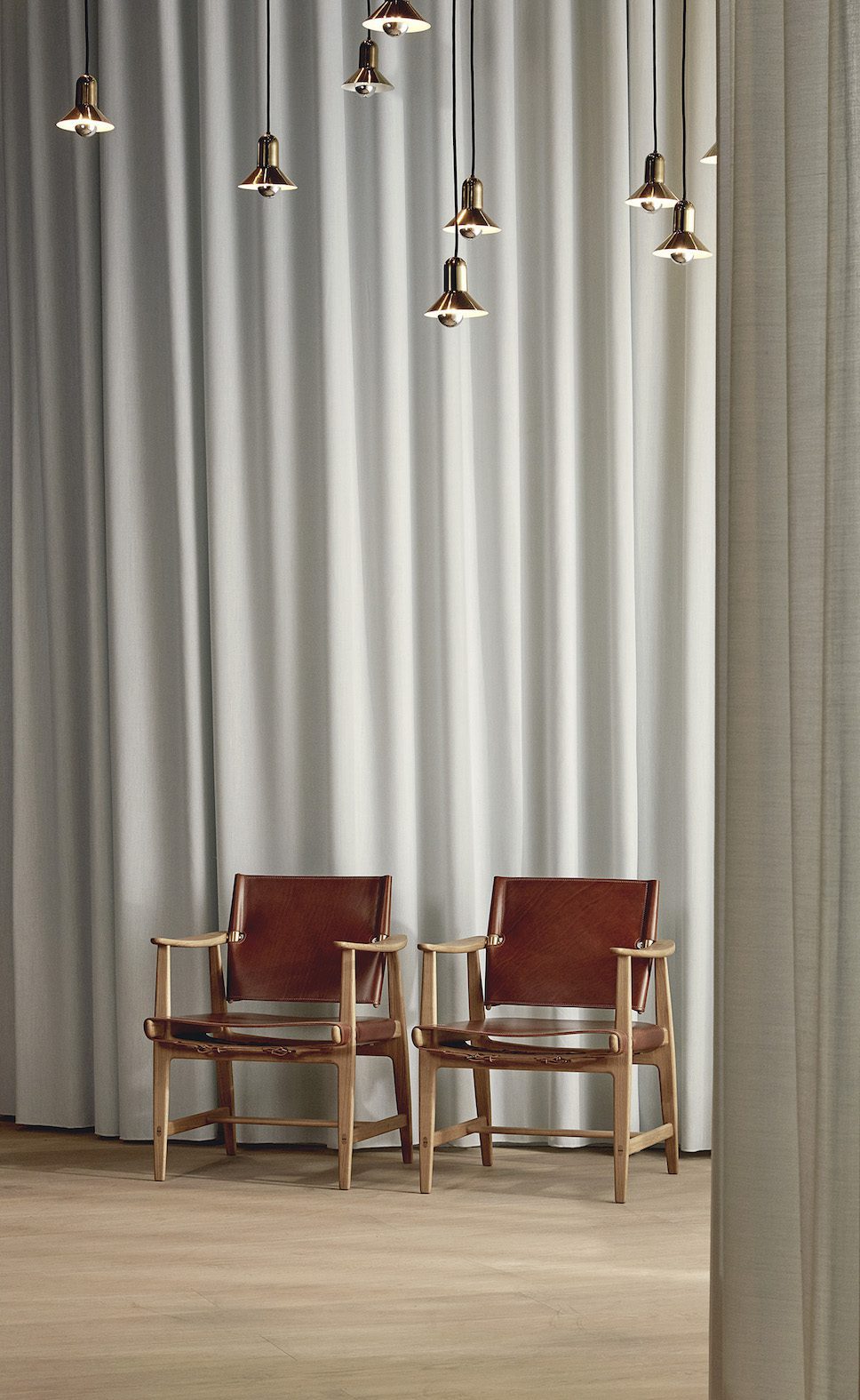 Discover more from the brand here.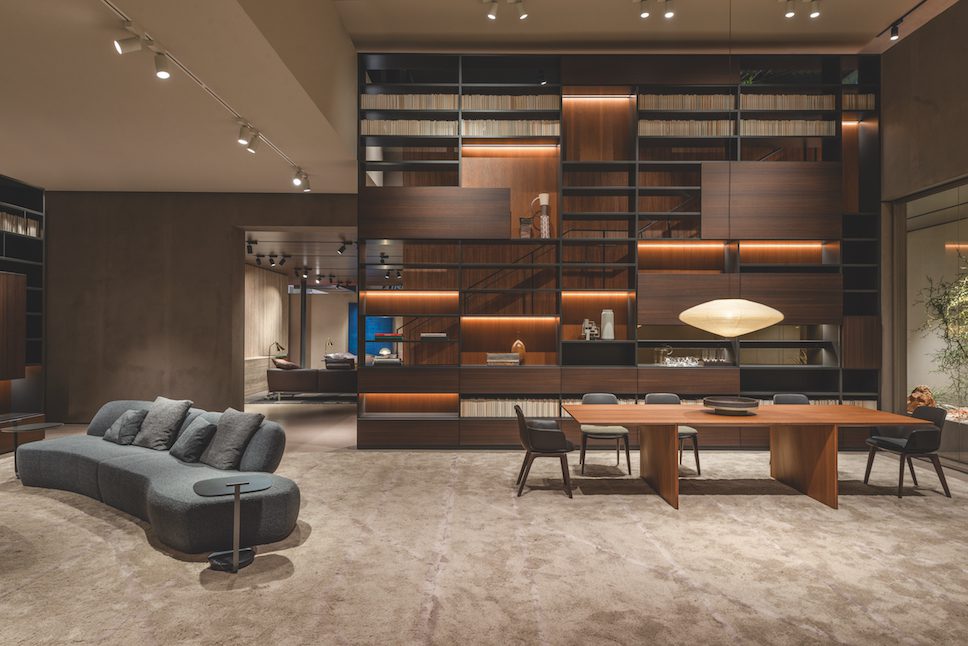 Molteni&C
Molteni&C's Salone Del Mobile 2019 stand was inspired by Mid-Century architecture and designed by the Belgian architect Vincent Van Duysen. The final bright, open space was the ideal venue to display the brands new arrivals.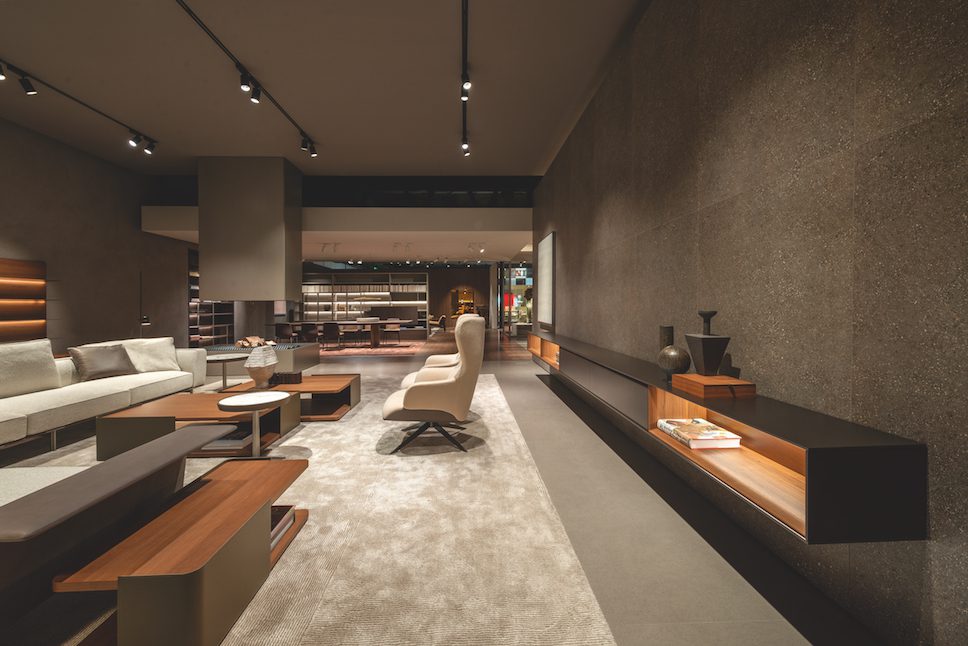 Amongst the new arrivals, the Gregor modular system designed by Vincent Van Duysen, caught our eye. With its multiple combinations and contemporary design, you can mix the straight, corner and peninsular units to provide multiple combinations. Alongside this the Gillis, a small, low armchair – designed mainly with the hospitality sector in mind – demonstrated a structural seat and backrest function performed by hide leather straps that adapts ergonomically to the body. Style and comfort being key.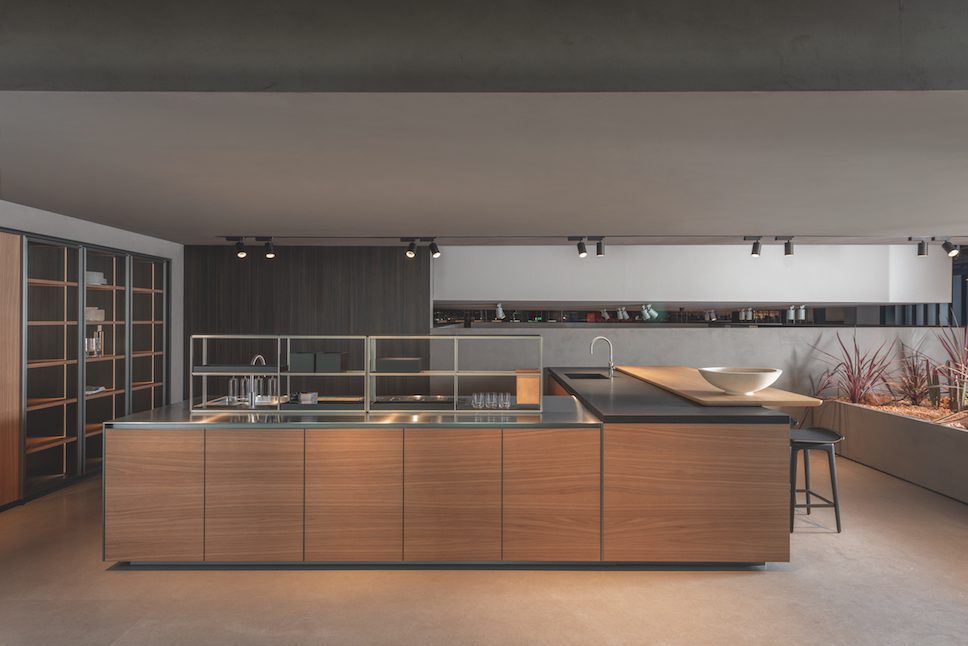 "Gillis has a very strong modernist language. Perfectly crafted timber joinery details, characteristic leather straps at the back of the backrest, the armrest padded with leather made of one single piece gently turning around the backrest make the distinctive design traits of this compact yet very comfortable armchair". Vincent Van Duysen, Molteni&C's Creative Director and Corporate Image Curator.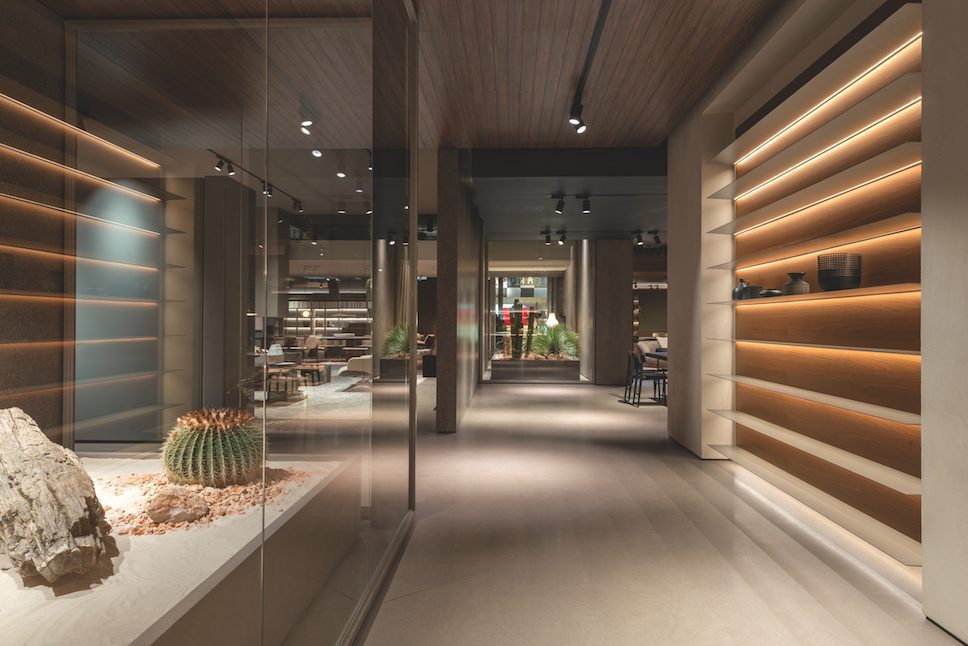 B&B Italia
B&B Italia's new arrivals included – as part of an ongoing collaboration with Piero Lissoni – their new soft system, Dock. Aimed at Millennials the design focuses on lower, comfortable seating which can be recreated in thousands of different combinations. We like how this will improve the longevity of the product and its life span. Especially as the sofa can be adapted to different spaces as a person moves from home to home.
Their Jack bookcase system, designed by Michael Anastassiades, also returns with an expanded range after its success last year.
Discover more from the brand here.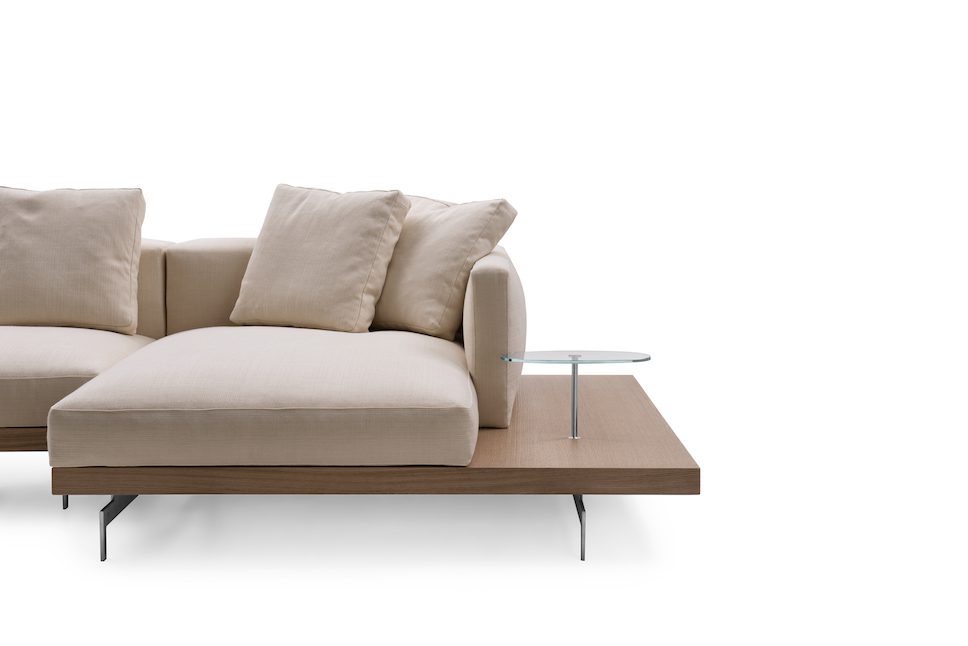 Kettal
Kettal unveiled the Half Dome lamp by Naoto Fukasawa at Salone Del Mobile. Crafted to mirror the soft glowing light, dimensions and shape of the moon, it makes quite the statement. Click here to read more about the new product arrival.
Find out more about Kettal here.
SP01
The Australian design brand SP01 launched ten new products at Salone del Mobile this 2019. All new releases are part of either their Tim Rundle or Tom Fereday collections. The brand's installation mirrored the contemporary style of the company by introducing a sleek indoor bar and outdoor lounge area.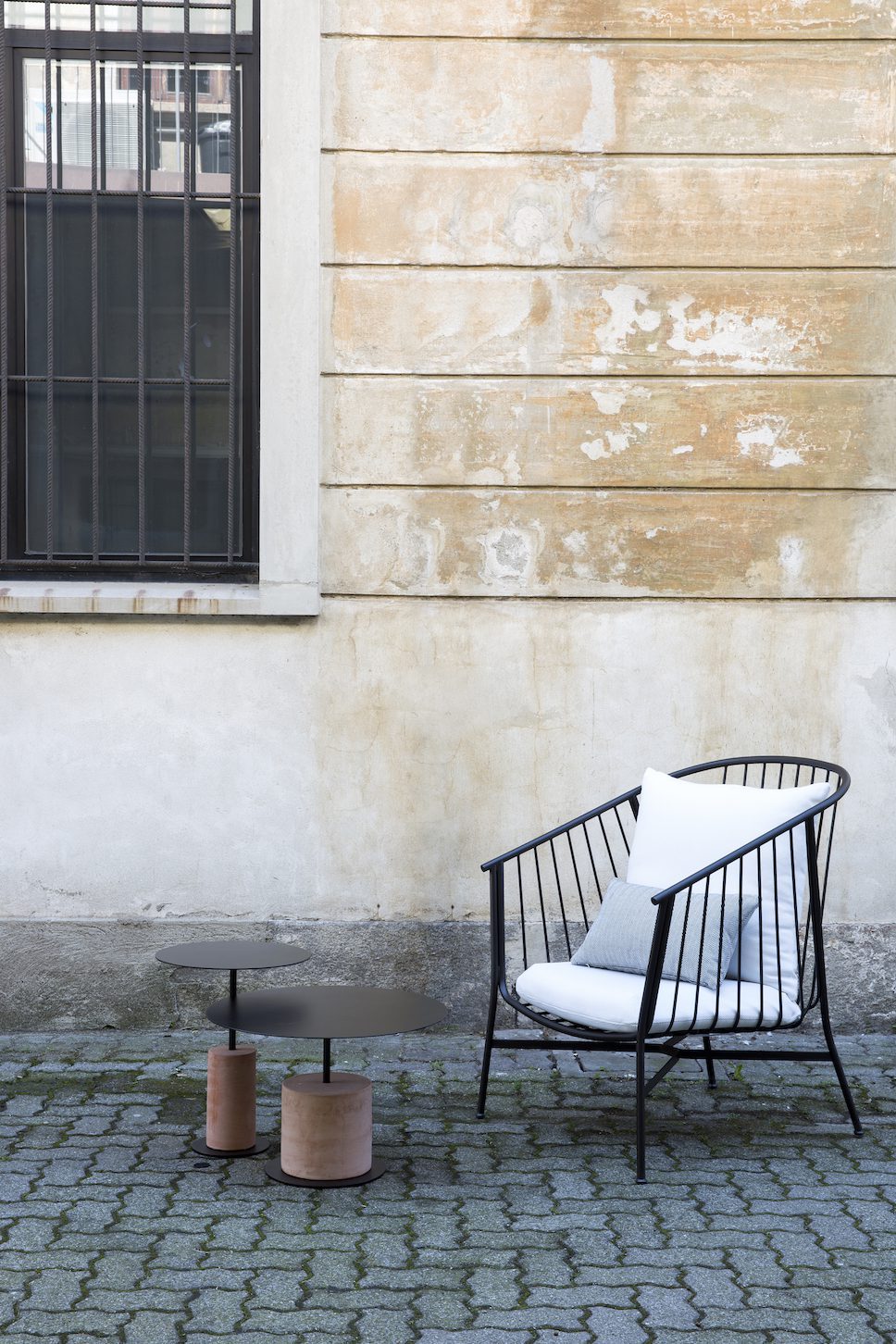 We also like the new Jeanette range by Tom Fereday, which includes the Jeanette lunge chair, sofa and coffee table. Each is created with skilful metal work and traditional hand finishing, producing sculpted outdoor designs.
Discover more from the SP01 here.
Keep coming back to this post as we update it…