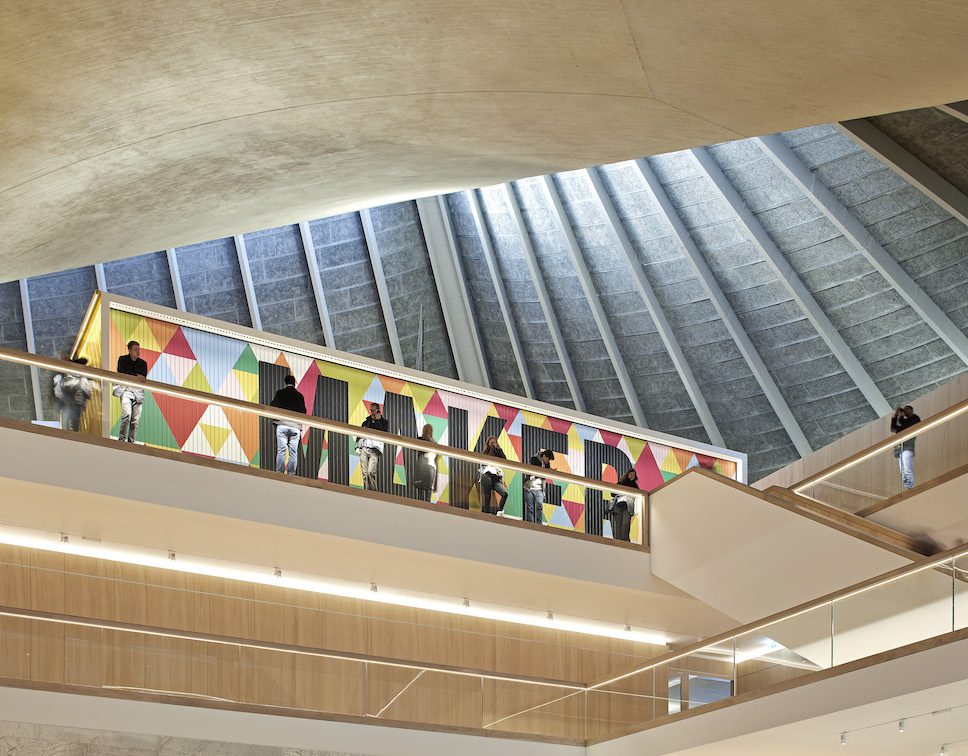 The Ralph Saltzman Prize is the newly announced annual award that Design Museum London will reward to emerging design talent. It signifies the museum's commitment to the future of design, and it offers support to up-and-coming creators through a £5,000 bursary and the opportunity to display their work.
Launching this November, the annual international prize is supported by The Saltzman Family Foundation, and will pay tribute to Designtex founder Ralph Saltzman and his innovative approach to contemporary design practices, according to the Design Museum. "The Designtex culture was that of a family – something that we hope to continue through this award. The Ralph Saltzman Prize will be a way to give these young designers an opportunity, an honorarium and a show," says Ralph's daughter, Lisa Saltzman.
The 2021 shortlisted designers include:
Alexandra Fruhstorfer nominated by Anab Jain, Superflux
Francisco Norris nominated by Matt Jones
Mac Collins nominated by Industrial Facility
Marion Pinaffo and Raphaël Pluvinage nominated by Doshi Levien
Sky Lucy Young nominated by Michael Anastassiades
The criteria:
A panel of eminent designers drawn from the museum's network will handpick a number of the brightest young stars currently making waves in the field of product design. The skills, innovation, and sustainable approaches of the nominees will be assessed when each individual presents to the judging panel, consisting of the museum's directorate and members of the Curatorial Committee, along with Lisa Saltzman.
"This particular prize is for a product designer working in or across products, furniture, textiles or technology. We are defining 'emerging' as a practising designer within five years of leaving education or within five years of setting up a business. We look for people who are making a mark on product design, be it through innovation, sustainability or cultural re-evaluation", explains Justin McGuirk, Chief Curator at the Design Museum.
The winner will be announced in the New Year with the exhibition running from February 2022.
Find more news and events at Design Museum.
Discover all the latest design stories on enki.