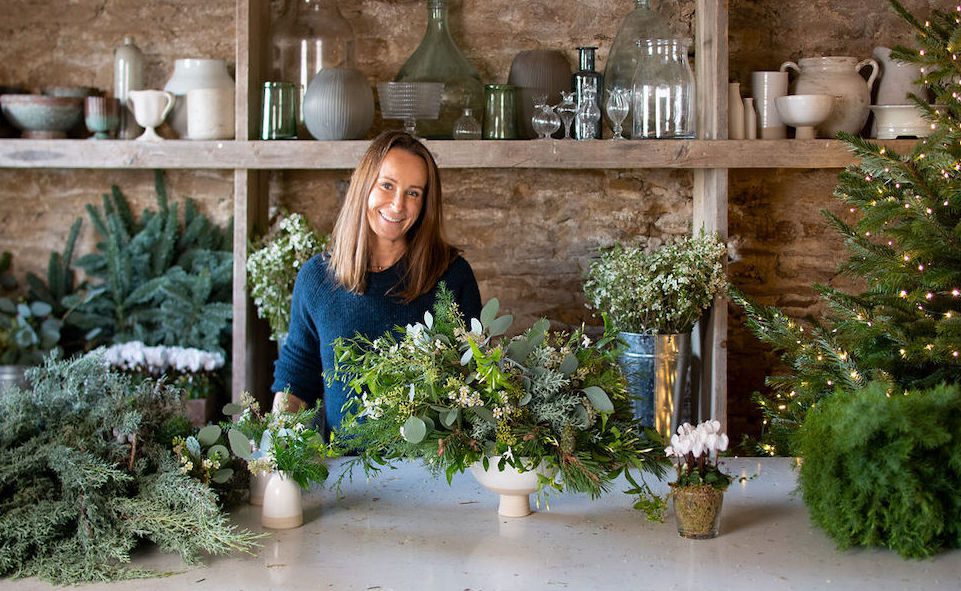 "I love the calm that flowers bring when I am designing, mixed with the high intensity of an event install, and then the inspiration that one single branch of greenery will evoke, the detail and the absolute magic in nature," Philippa Craddock, globally renowned florist and designer.
Constantly inspired by nature, its colours and its beauty, Philippa Craddock works creatively and pushes the boundaries to design wonderful floral displays. Having first set up her flower business from home in 2009, she has organically grown one of the world's most highly respected design studios and floral brands. Her passion shines through in her work and also through her online school and masterclasses, through which she supports devoted florists and flower enthusiasts to improve their confidence and foster their creativity.
We took the opportunity to talk to Philippa Craddock about the joy she gets from working with flowers, what drives her ambition, and she tells us all about the launch of her highly anticipated 2021 Christmas Design Masterclass.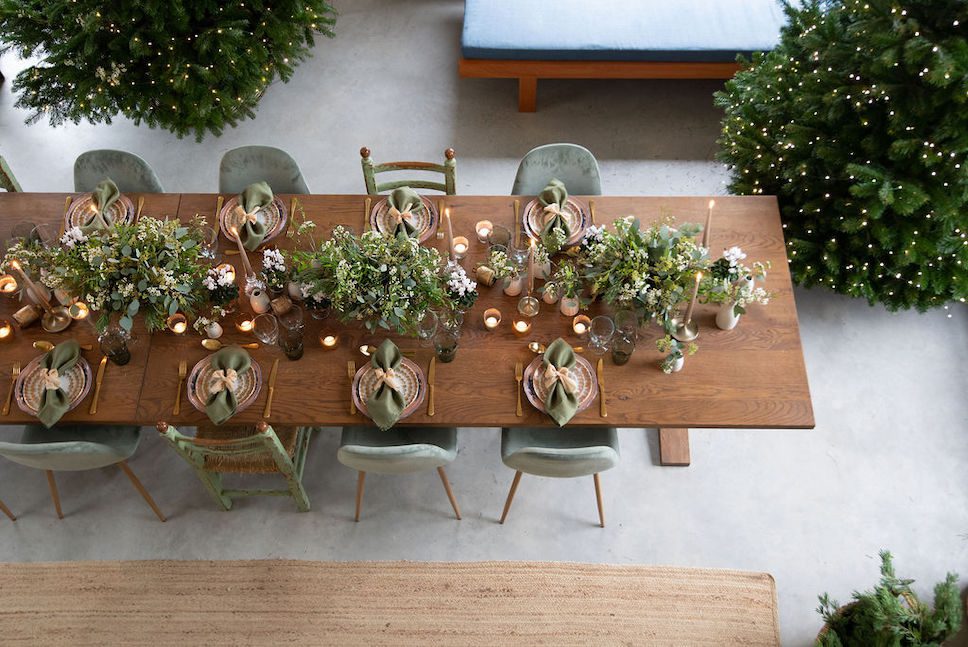 1. What initially inspired you to set up your own flower business?
After the birth of our first child, I launched a potted plant gift company, which morphed into a floristry business and a new found love for designing with flowers. I previously had an office job and really wanted to find a way to be able to be with my baby, whilst still bringing in a salary. It was very hard work, definitely more so than my previous job, it did though give me the flexibility I had hoped for, an incredible output for creativity and the huge enjoyment of variety and interesting challenges in my work life.
2. How would you describe your flower studio?
We used to have two busy studios, one in London and a second in the depths of the Sussex countryside. Today we just have the one studio, where we do some of the filming for our free mini tutorials and online Masterclasses. I now only accept a small handful of weddings and events each year, and for those, most are destination based, so all the work is done in situ. I loved the busyness of the studios, but working on fewer, larger events each year works better with our current business goals and focus.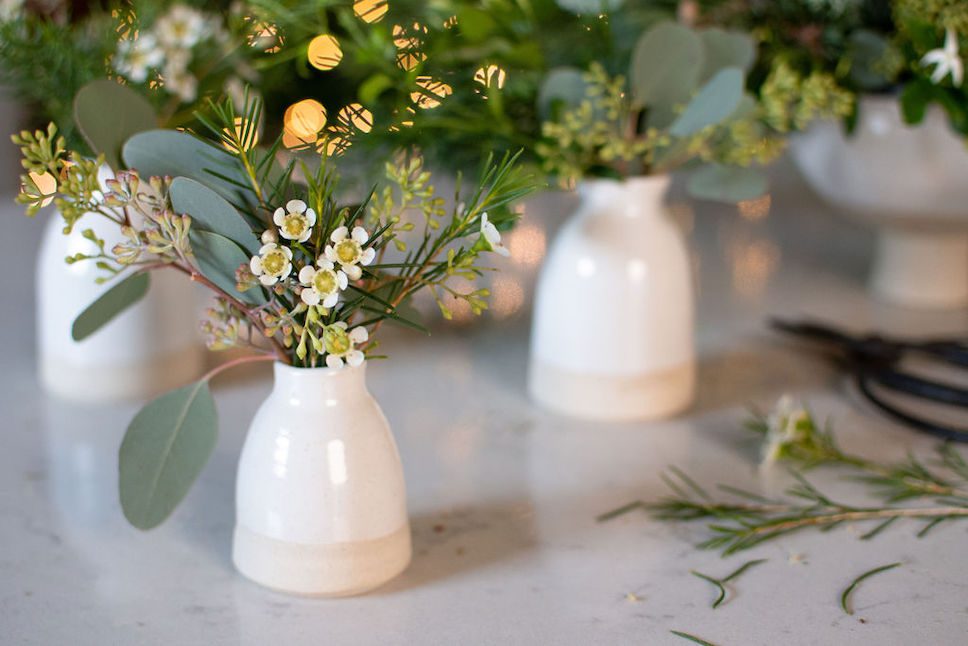 3. Can you describe a typical day at work for you?
Every day is completely different, which I love. My workdays are split between designing and the needs of running a small business. I love the variety and the endless possible options within our world of design, teaching and supporting others through our online Flower School.
4. Where do you begin with the process of transforming spaces with flowers?
The initial ideas always start with the client. I listen to their thoughts and from there I use the space and the surrounding landscape to help bring the exact design idea to life, working within the given space and season. Much of the space will dictate the designs, working with the lines of the architecture and deciding where the flowers will make the most impact, without overtaking.
My aim is always to make the flowers blend into their environments, simply making the rooms unique for the client and the best they have ever looked. It is not so much about filling rooms with flowers, more thinking carefully about what will work in harmony – working with the season and looking to the surrounding landscape for inspiration.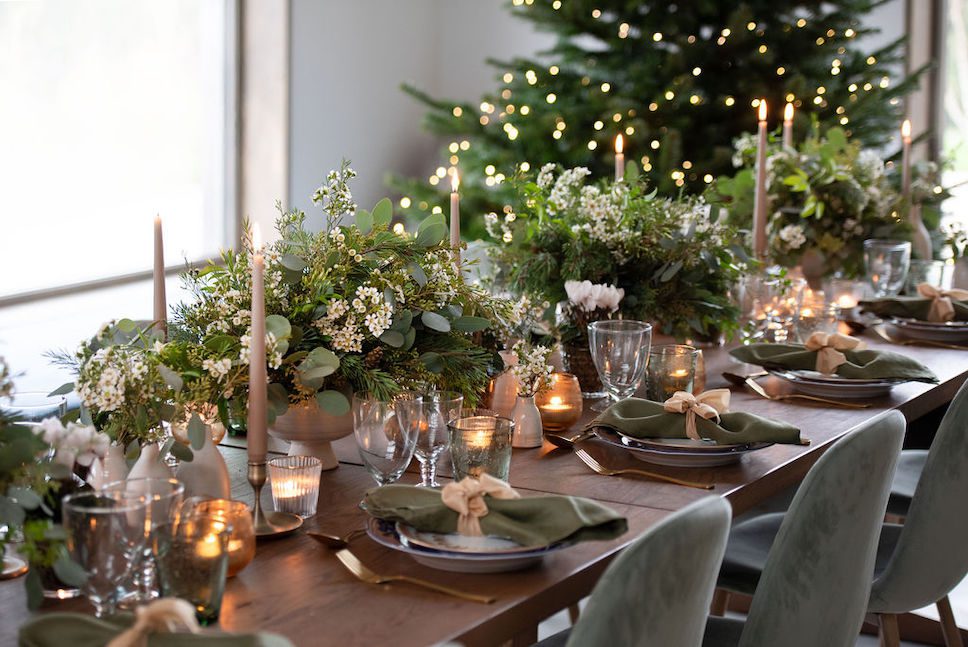 5. What do you enjoy most about working with flowers?
I love running and managing the business, I love it as much as I love working with flowers. I love the huge variety, the need to be resourceful to overcome different day to day hurdles, and coming up with an idea and seeing it through to the end, and then I love the calm that flowers bring when I am designing, mixed with the high intensity of an event install, and then the inspiration that one single branch of greenery will evoke, the detail and the absolute magic in nature.
6. Can you give us an insight into sustainable techniques you use and share?
Using chicken wire to support flowers! It is probably my most used sustainable technique, folded into small pockets for vases through to giant ceiling installations. It's malleable, reusable, holds the finest to the thickest of stems beautifully, and it is readily available.
7. If you could meet and collaborate with another designer, who would it be and why?
Interior designer, Amber Lewis. I love her unique style, her work ethic and the way she never takes herself too seriously. Every room she has designed is breathtaking and completely unique. She focuses on the practical elements, to ensure the spaces work for each of her clients, she really understands her clients, and pulls inspiration from the surrounding landscape, and her results are seamless and genius, her designs simply and elegantly work.
8. Can you tell us about your Christmas Design Masterclass?
I am hugely excited about this year's Christmas Design Masterclass! Each year we create and teach different designs, always across three different elements – this year we are focusing on a full table design, an abundant festive wreath and an incredible staircase installation. All are designed to work in any setting, and are full of rich, indulgent greenery, delicate flowers and aged matt gold decorations.
You receive three filmed tutorials, three supporting guides with handy written step-by-steps to quickly refer back to, alongside full lists of ingredients, tools and props, plus an additional guide to help you create your own concepts, and a further look at complementary design ideas. It is our most elegant Christmas Design Masterclass yet!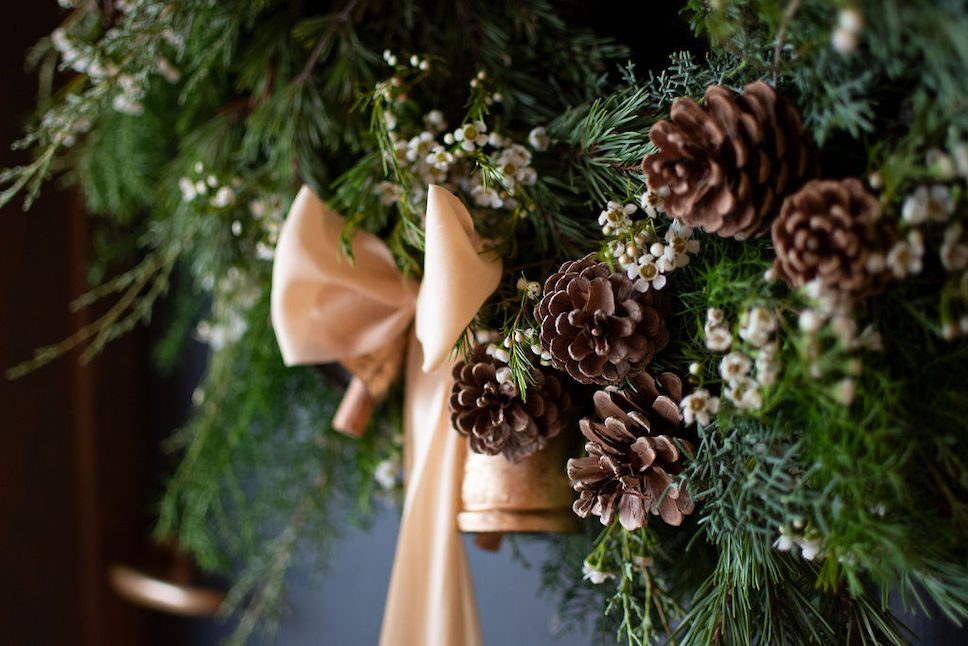 9. What experience do you hope your customers will take away from this masterclass?
The confidence and excitement to master the most breathtaking and elegant designs they can imagine, year after year. Students include both home arrangers with no previous experience, through to professional florists with many years experience, and everyone is brought together in our private community space where ideas are shared and everyone supports each other. I also host a live Q&A within the private community space, and continue to answer questions throughout December.
Everyone keeps the Masterclass for the lifetime of the course, so they can refer back to the tutorials year after year. We have a lot of returning students each year, with the Christmas Design Masterclass becoming an annual ritual of celebration in design.
10. What does Christmas look like in your house?
It's usually full of people, music and noise! I love decorating the house for Christmas and tend to go all out, creating an elegant backdrop for everyone to feel special and welcome. I am still always amazed by the power of beautiful design, how it instantly creates an extraordinary atmosphere and magical memories.
TheChristmas Design Masterclass by Philippa Craddock is now open for registration and closes on 28thNovember, ahead of the Masterclass launching to everyone around the world on 1stDecember 2021.
Take a look at other Meet the Maker interviews on enki.