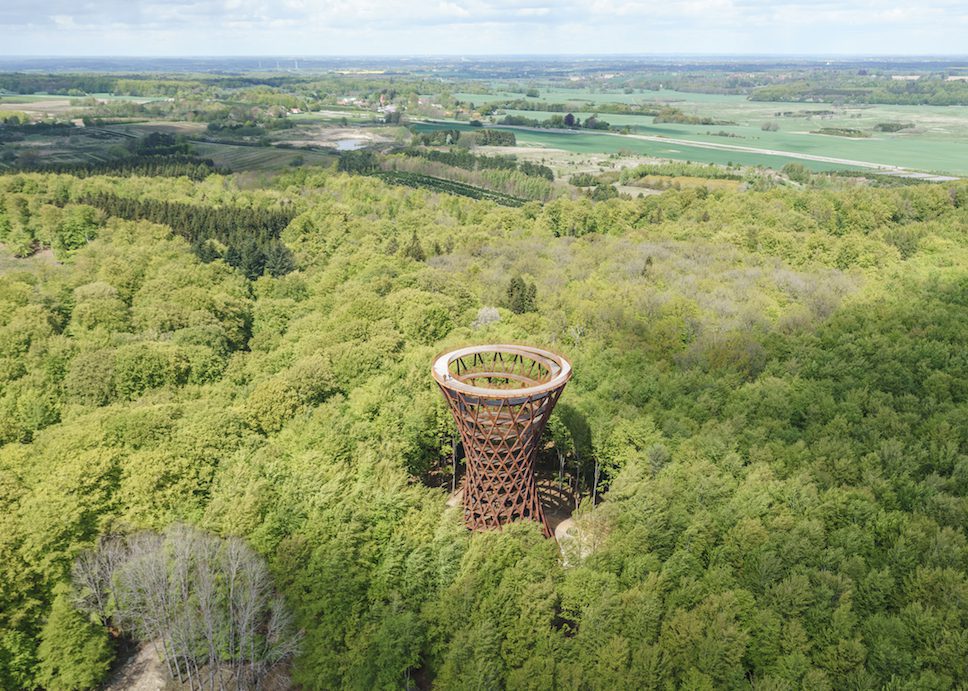 Situated within the thriving canopy of Gisselfeld Klosters Forest – just one hour south of Copenhagen – lies Denmark's brand new landmark, the spiralling, 45-metre form of observation tower, Camp Adventure.
EFFEKT Architects | Photography by Rasmus Hjortshoj

EFFEKT Architects | Photography by Rasmus Hjortshoj
Rising majestically through the leaves of the Scandinavian boreal forest, this much-awaited new observation tower enables visitors to indulge in a truly unique relationship and experience with the enticing, every-changing natural landscape that surrounds them. Wander blissfully along the 900 meter elevated boardwalk that takes you deep into the centre of the forest, before climbing around the winding flow of the 650 meter long inner spiralling ramp. At the top, every visitor is rewarded with an incredible panoramic view, quite unlike any other.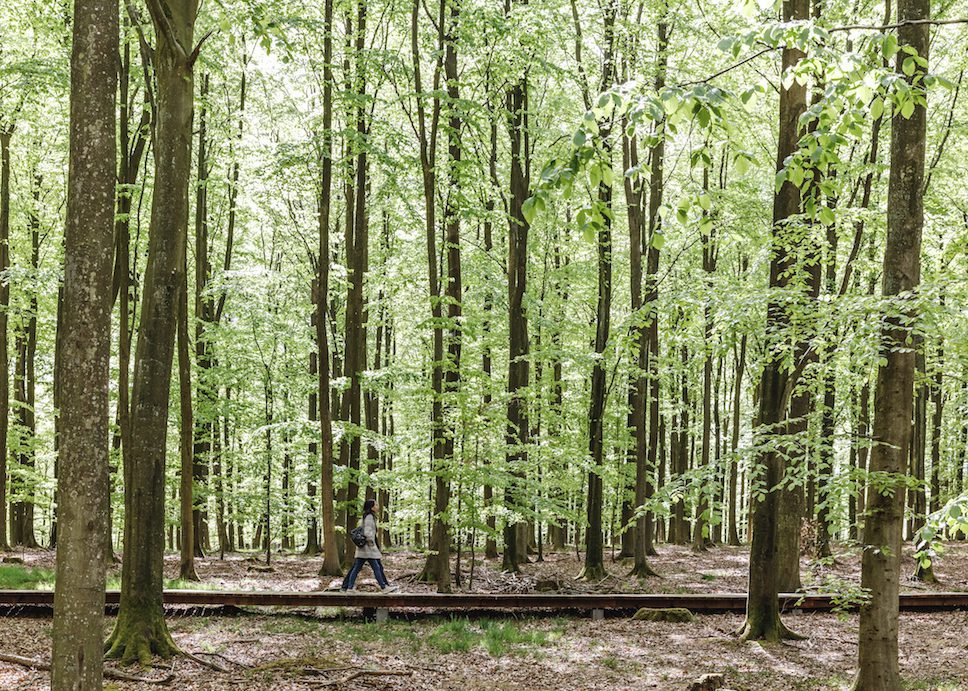 "The result has by far overcome our expectations. We are thrilled to offer this truly unique experience on our grounds and we look forward to sharing this experience with our future visitors." Kasper Larsen, Business Developer at Camp Adventure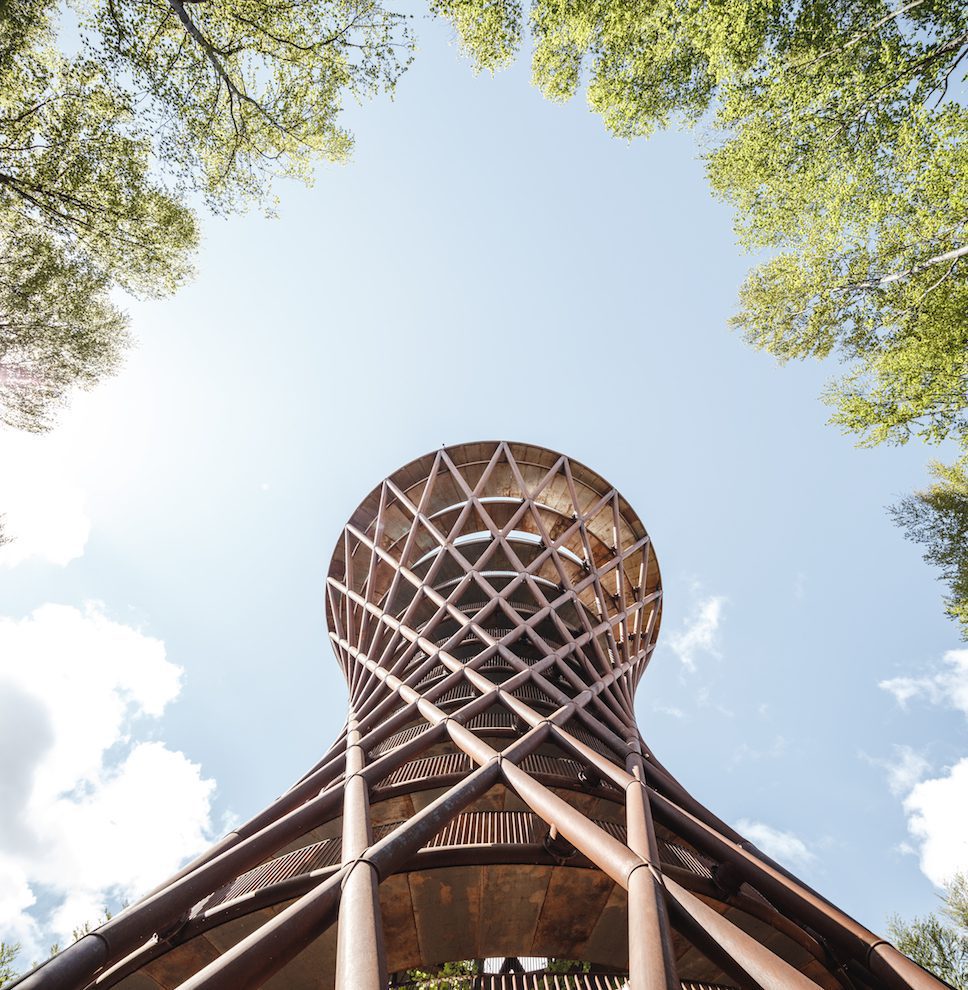 Architecture practise, EFFEKT Architects thought carefully about their material palette for the project, choosing to build this unusual structure from weathered steel and locally sourced oak. Behind these choices was the need to integrate the tower with its surrounding natural context, to make sure its presence didn't obscure or disrupt the natural environment it sits in while allowing for visitors to access a truly exclusive experience with the forest.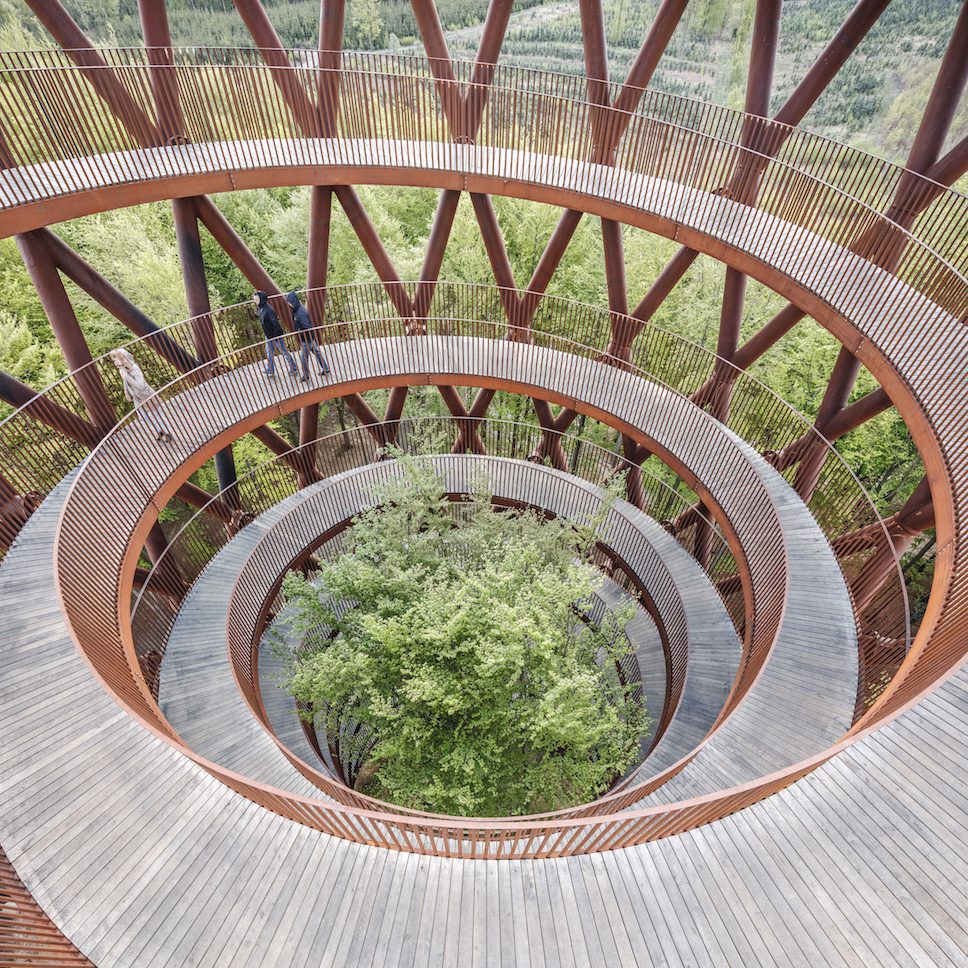 "Nature provides the real experience. We just made it more accessible and offered a series of new and alternate perspectives. The tower is shaped to enhance the experience of the visitor, shunning the typical cylindrical shape in favor of a curved profile with a slender waist and enlarged base and crown. This allows for better contact to the forest canopy moving up through the tower." Tue Foged, Partner at EFFEKT Architects.
Spiralling 140 meters above sea level (the highest accessible point in Zealand) the view from every angle of Camp Adventure is different due to its hyperbolic shape. Offering step-free access to all visitors, climbing to the top offers a moment to treasure, whatever the weather. And, on a clear day, the tower offers up an unobstructed view 50 km to Copenhagen and Malmo to the north, and a rugged Southern Zealand manor landscape across the south and east.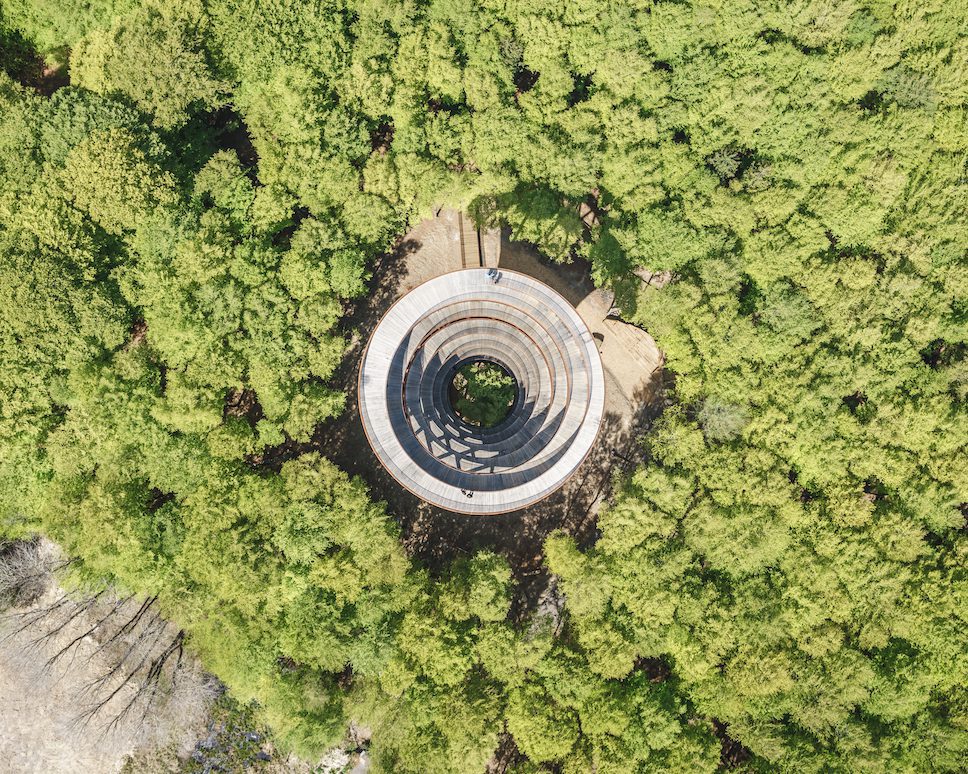 EFFEKT Architects | Photography by Rasmus Hjortshoj

EFFEKT Architects | Photography by Rasmus Hjortshoj

EFFEKT Architects | Photography by Rasmus Hjortshoj
The observation tower and boardwalk opened on March 31st 2019.
Click here to discover more about Camp Adventure, and here for more information on EFFEKT Architects.

Discover more architectural projects on enki here.
Project Credits
Client: Camp Adventure
Architect: EFFEKT Structural
Engineer: ARUP
Contractor: Levi Jensen A/S