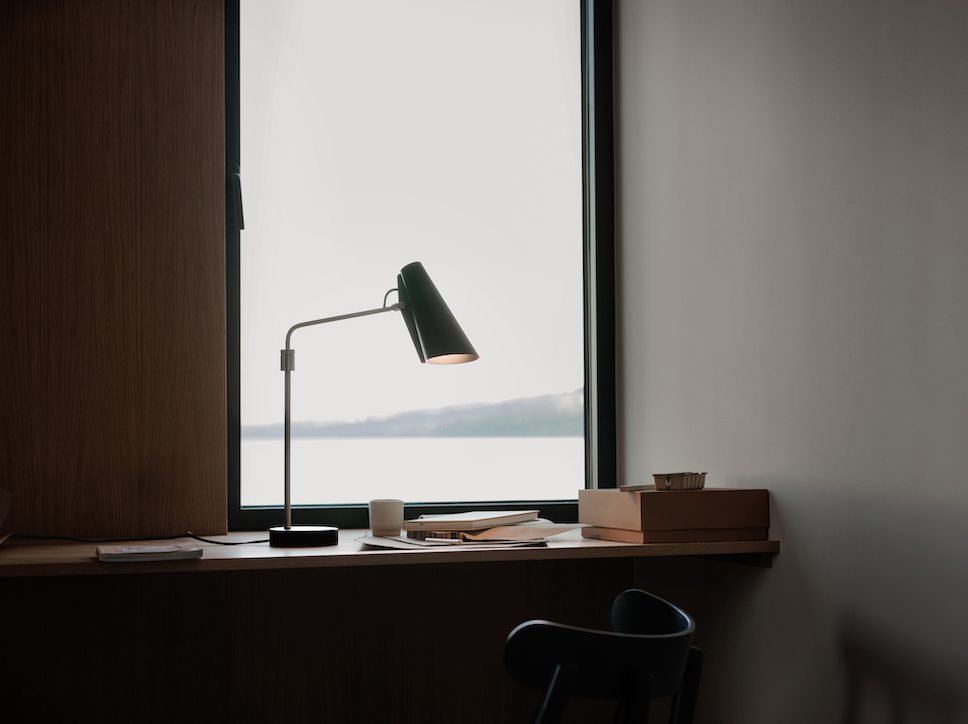 Based on an original sketch by Norwegian designer Birger Dahl in 1952, the Birdy Swing lamp has been released into production for the first time. Scandinavian design brand Northern has worked closely with the Birger Dahl family to bring the timeless lamp to life.
Mirroring the strong geometric shapes and gentle contours of its wall and floor lamp counterparts, it continues to celebrate the signature style and modern design language that Birger Dahl became recognised for. He has become a renowned name in contemporary Nordic lighting, and it's easy to understand why. In launching the Birdy Swing design, Northern has been careful to preserve its original sensibilities for a new generation.
"The objective must always be to reach complete harmony between man and architecture," Birger Dahl once mused. This is clearly achieved in the design of the Birdy Swing lamp with its easy-to-use switch and smooth rotating axis thanks to its steel body and aluminium shade. The modern design effortlessly becomes a much-loved part of any room and provides directional light as and when needed.
To complete its sleek and sophisticated look the lamp is available in a choice of black, brass, or steel finishes. Prices start from £340 for the table lamp and from £469 for the floor lamp.
Photos by Einar Aslaksen; Styling by Per Olav Sølvberg and Kirsten Visdal.
Take a closer look at the Birdy Swing lamp collection and other lighting designs at Northern.
Discover more of the latest design news on enki.