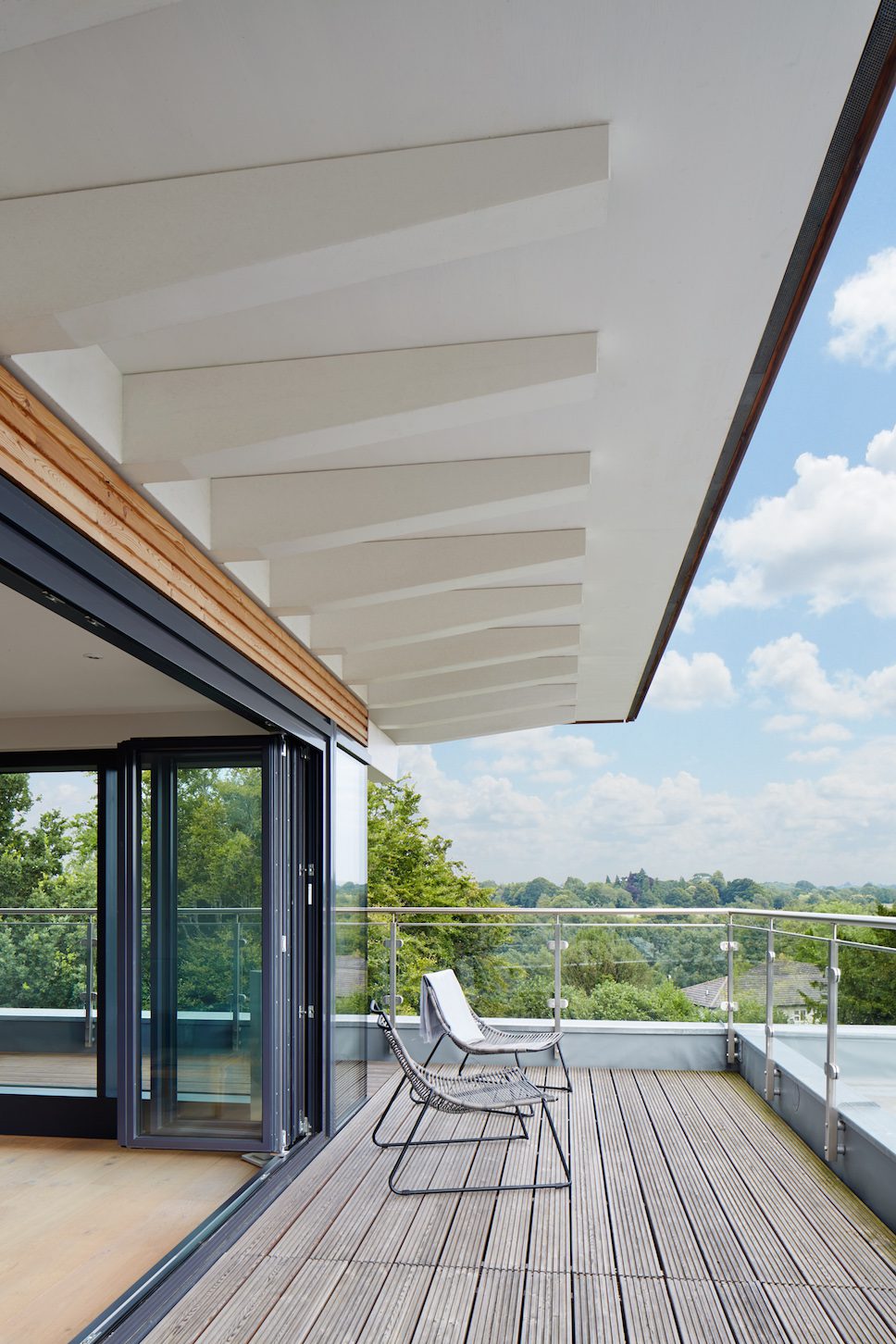 It's hard to believe that this Tunbridge Wells home was constructed back in 2013. With clean contemporary lines and a bauhaus-inspired edge, its design is as pertinent today as it was seven years ago when eco-building pioneers Baufritz took on the project.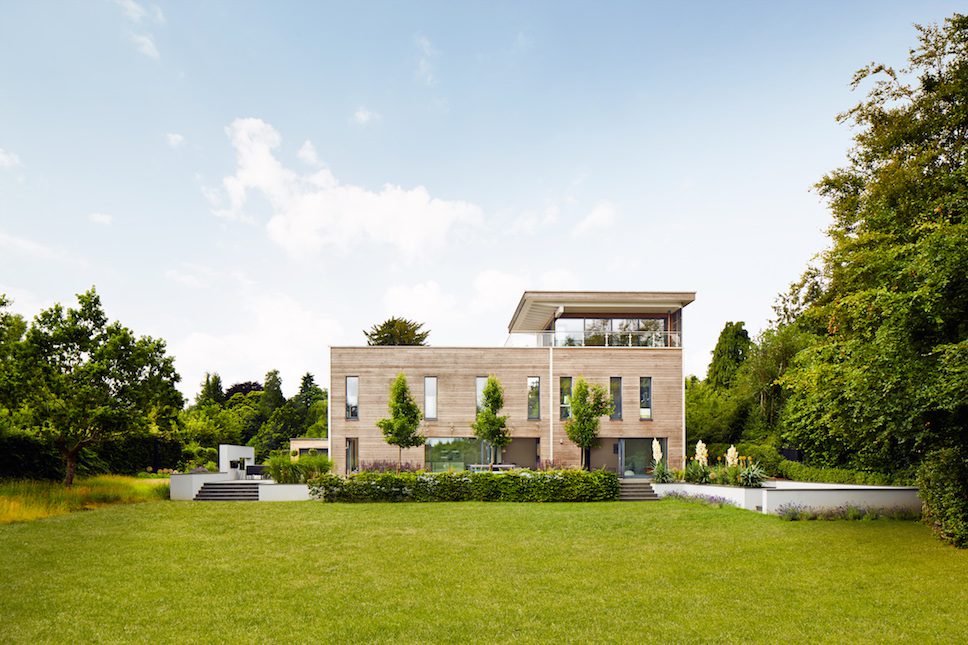 Upon first look of this family home, its intricacies are obvious. From every angle the silhouette of the build strikingly changes, so much so that it almost looks like an entirely different structure when comparing the north from the south.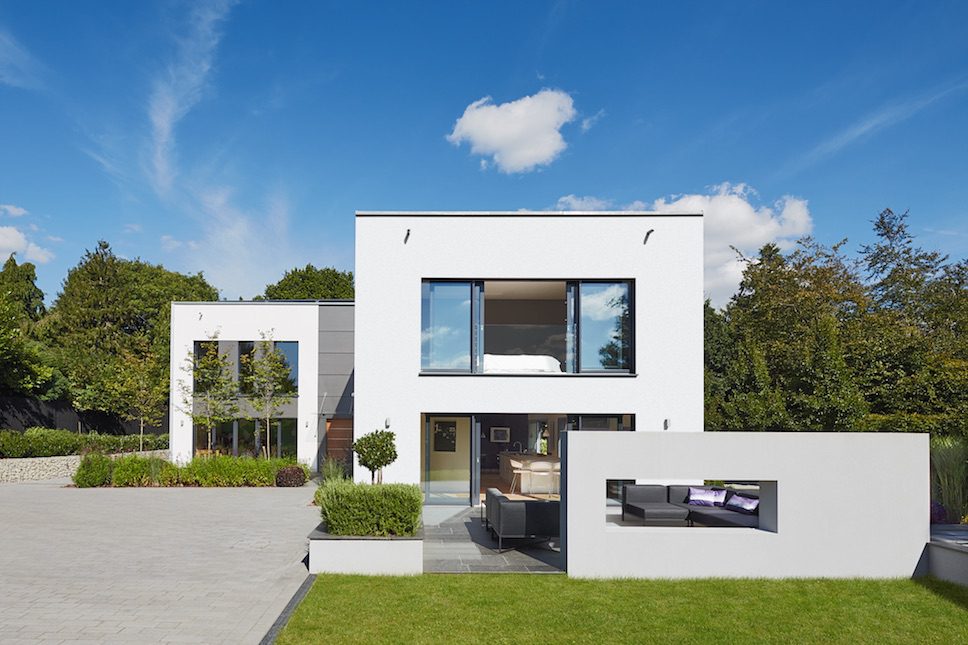 With this in mind, its pre-fabricated construction seems all the more impressive.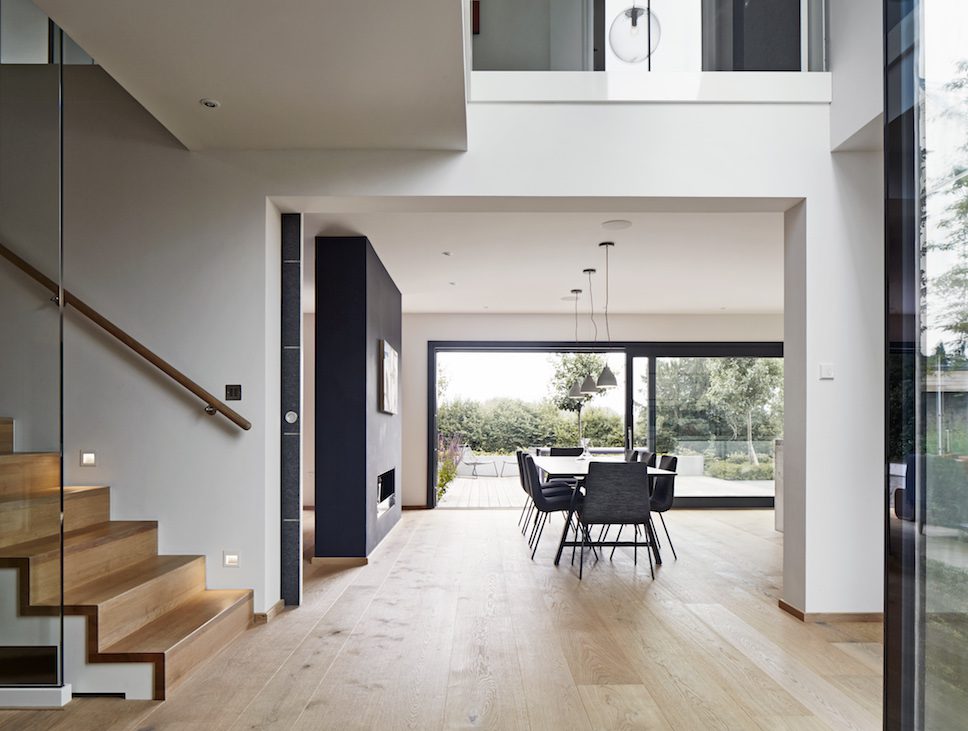 Organised within an L-shaped plan, the interior of this countryside abode is expansive. The ground floor contains all the shared living spaces and has been kept relatively open plan; the only sign of zoning can be identified by a black floor-to-ceiling partitioning that segregates the kitchen and living room.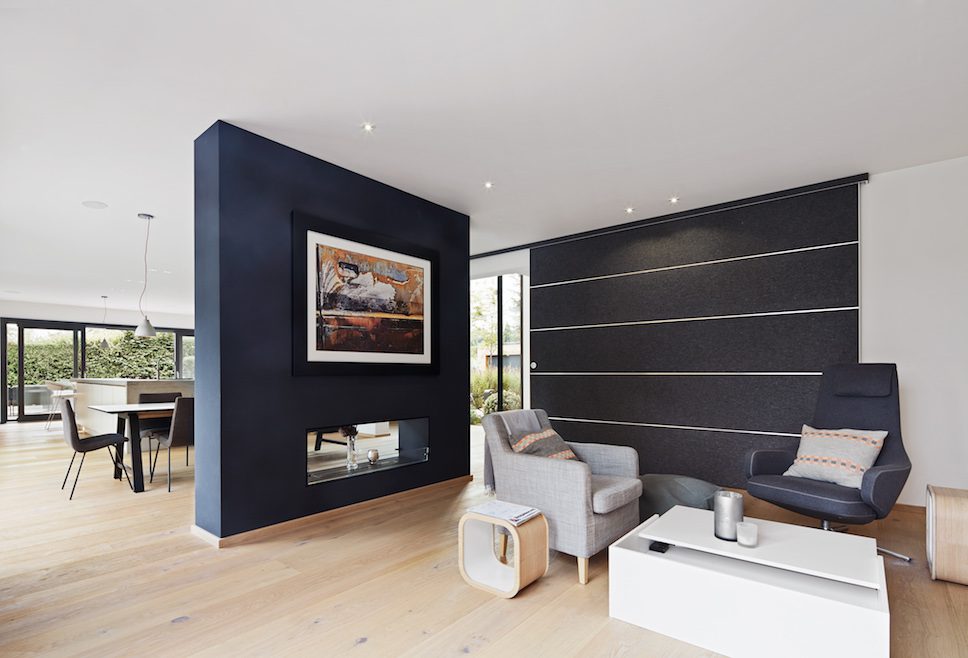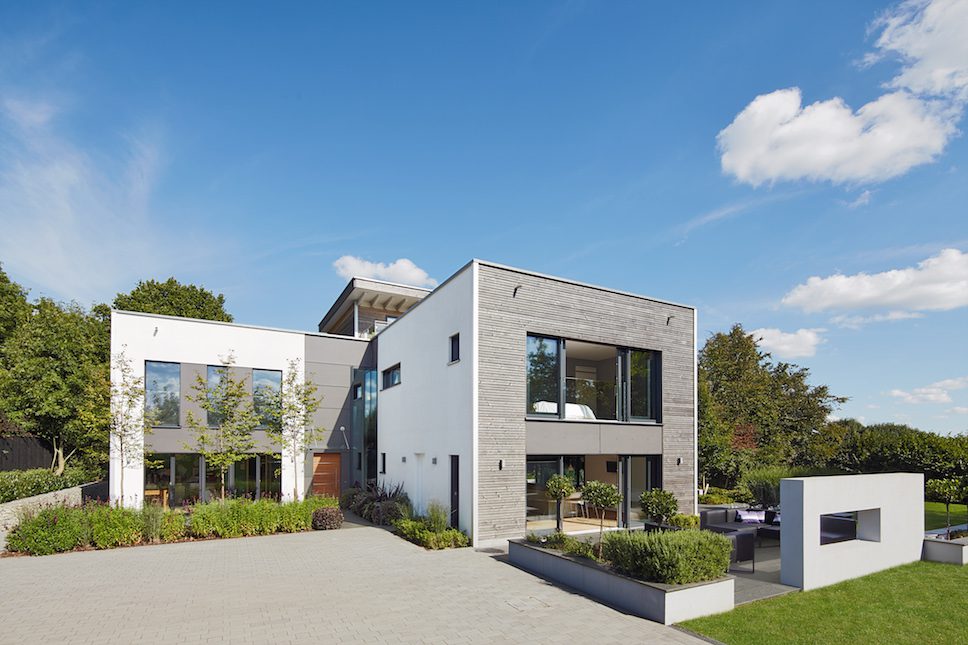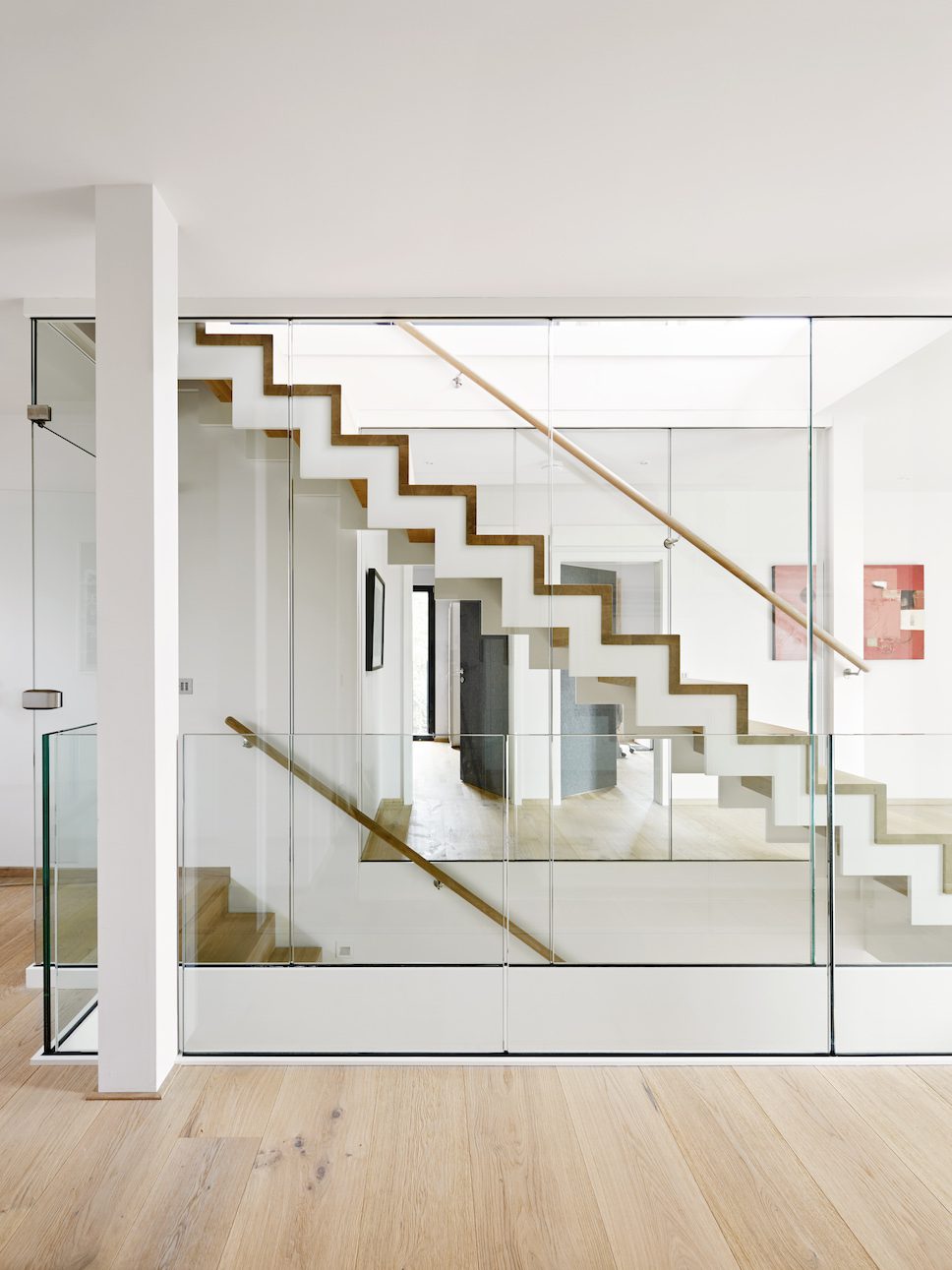 Heading upstairs you'll find five different bedrooms, a second bathroom, an office and even the laundry room. The master suite in particular is both spacious and dreamy as it encompasses a dressing space, ensuite and sleeping area all in one.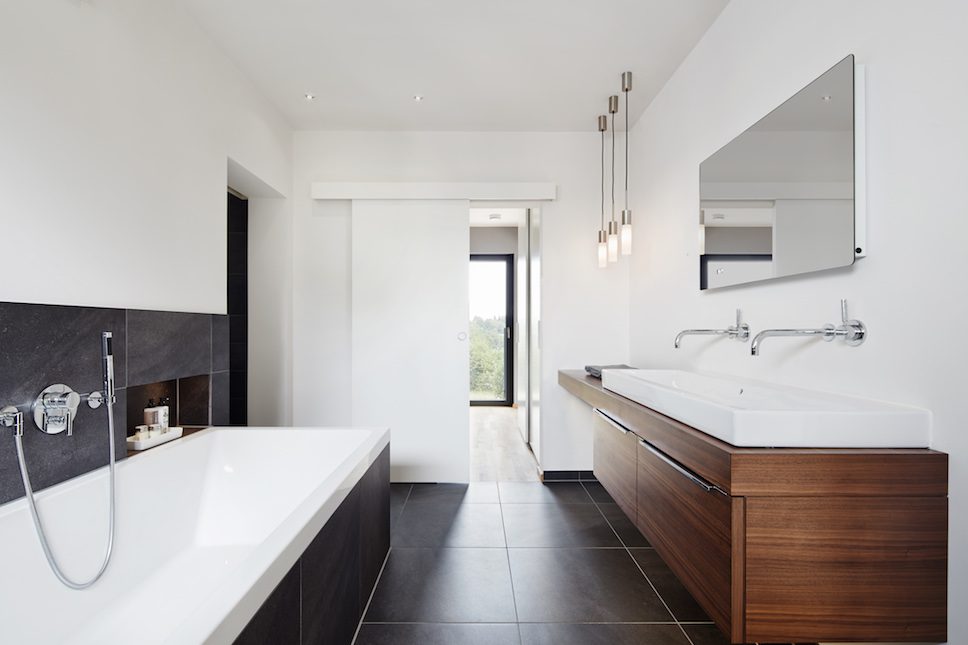 Orientation also played a significant role in the design of this detached house. While privacy was a key factor, access to natural light also needed to be considered. Thus the north and west facing façades are seemingly closed off, punctuated with just a few small windows. Contrastingly, large glazed openings to the south and east encapsulate a wealth of natural light that allow for a bright and uplifting living space.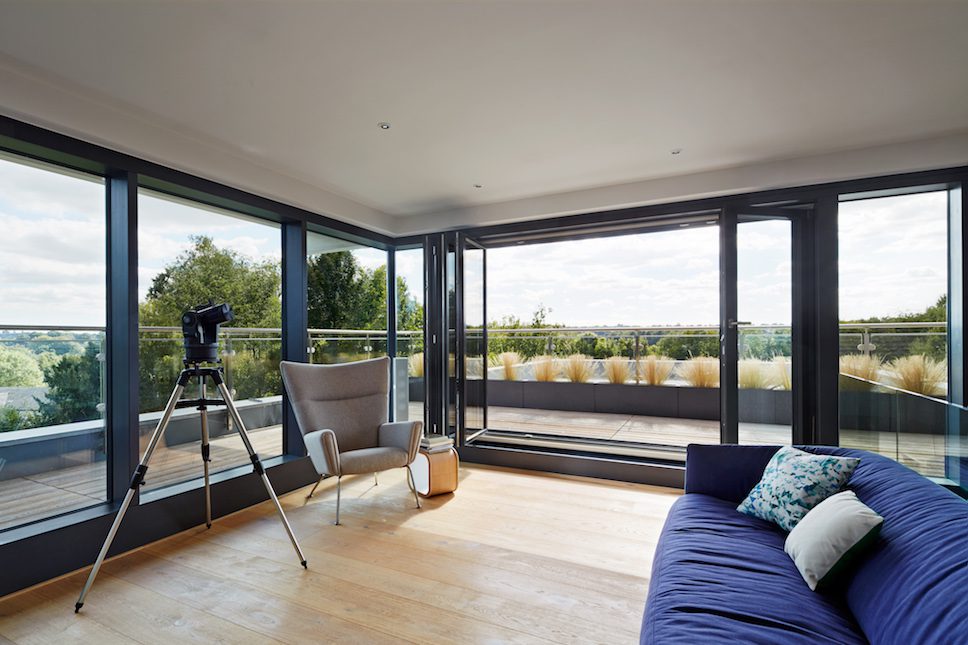 Unlike many pre-fabricated builds that tend to have a specific portfolio of available archetypes, Baufritz's projects are individually tailored and based entirely upon their clients' specifications. This home specifically can be best differentiated by its exterior palette.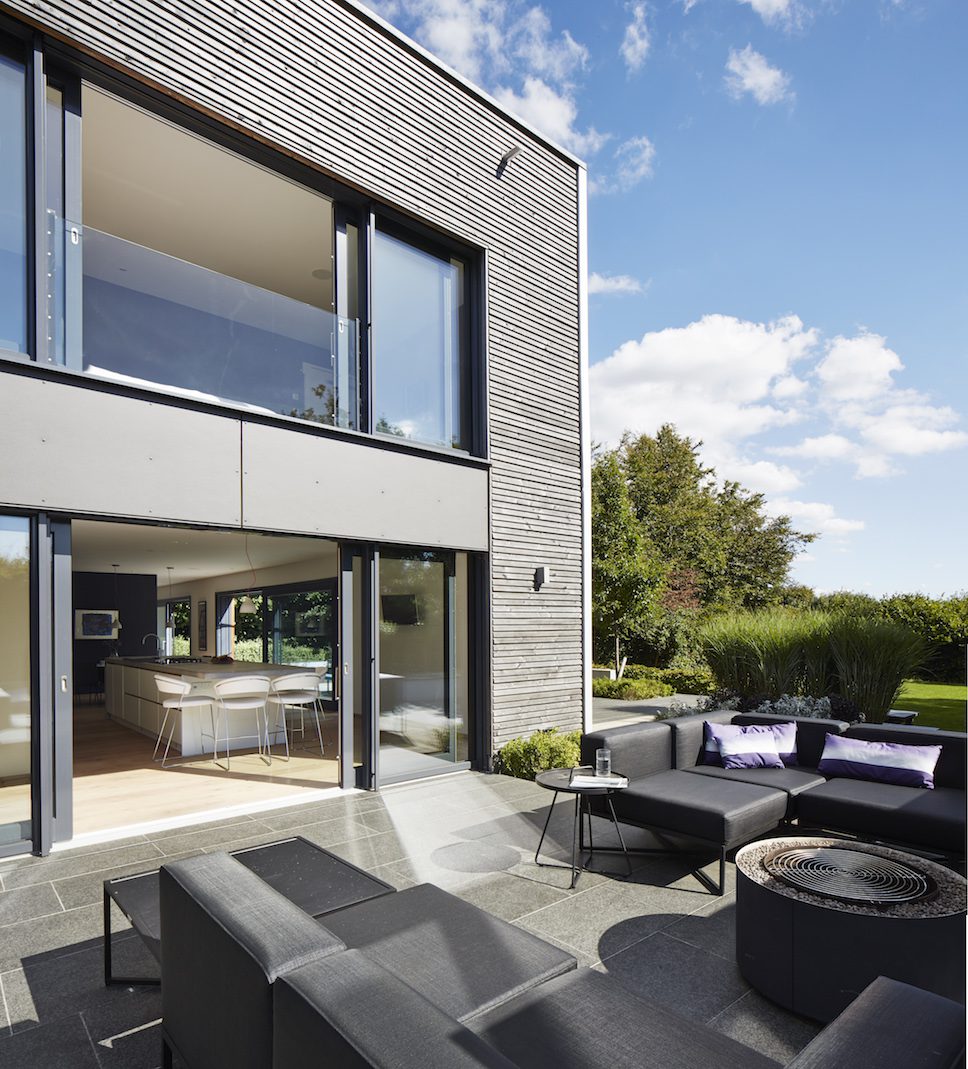 "Rondo" wood cladding, white mineral plaster and grey panelling has been utilised for the external construction and has subsequently created textural variance and visual intrigue while at the same time ensuring that the house will weather well over the years.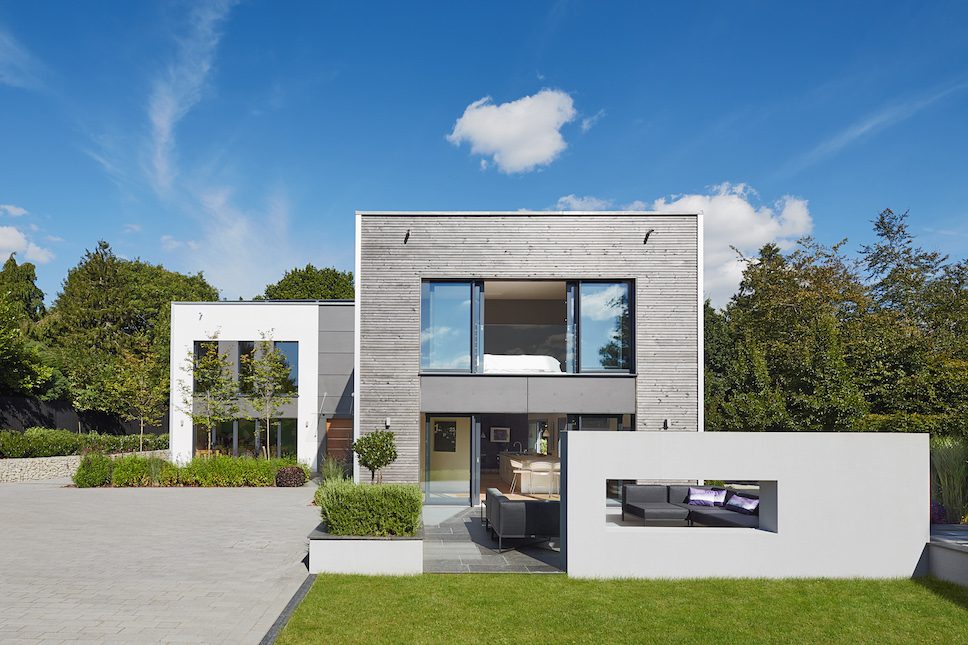 These exterior walls are enclosed by a roof embellished with solar panels, demonstrating just one way that sustainability has been considered here. It has also been built to KfW 55 energy efficiency standard and as such will have low energy costs.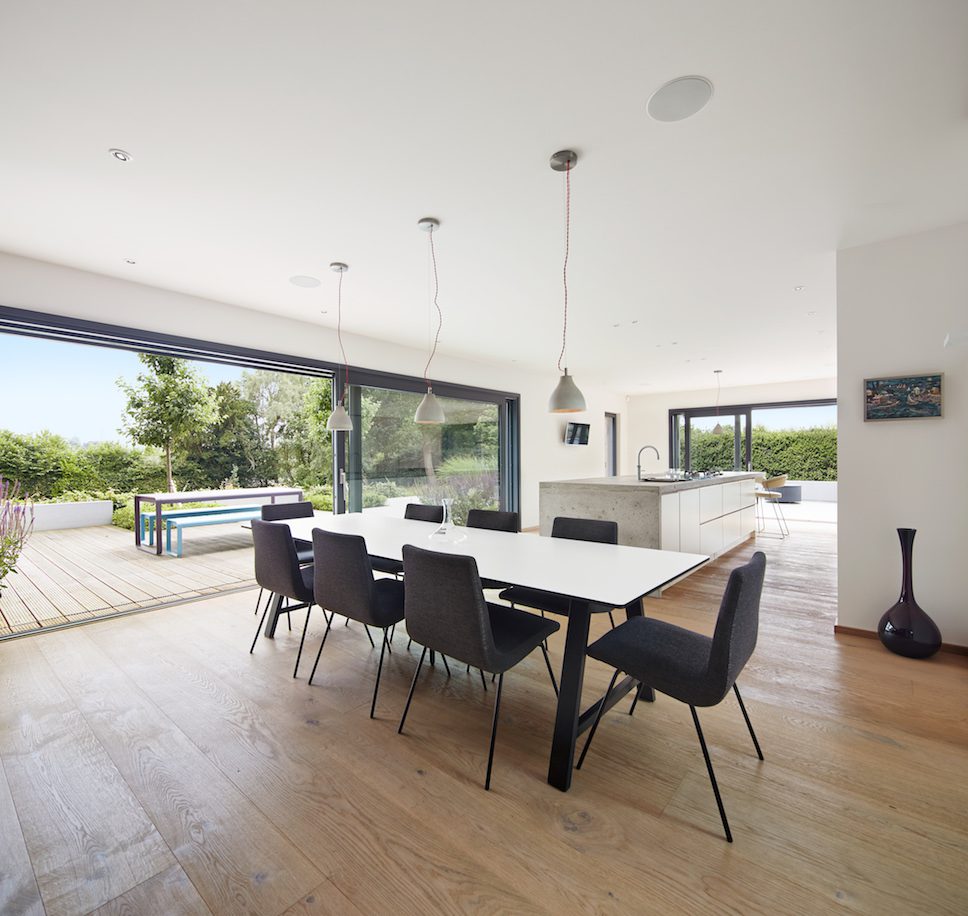 Although the construction and thought that has gone into this home is highly elaborate and detailed, this is by no means an intimidating house. It is warm, welcoming and a humble example of how pre-fabricated design can work for any family home.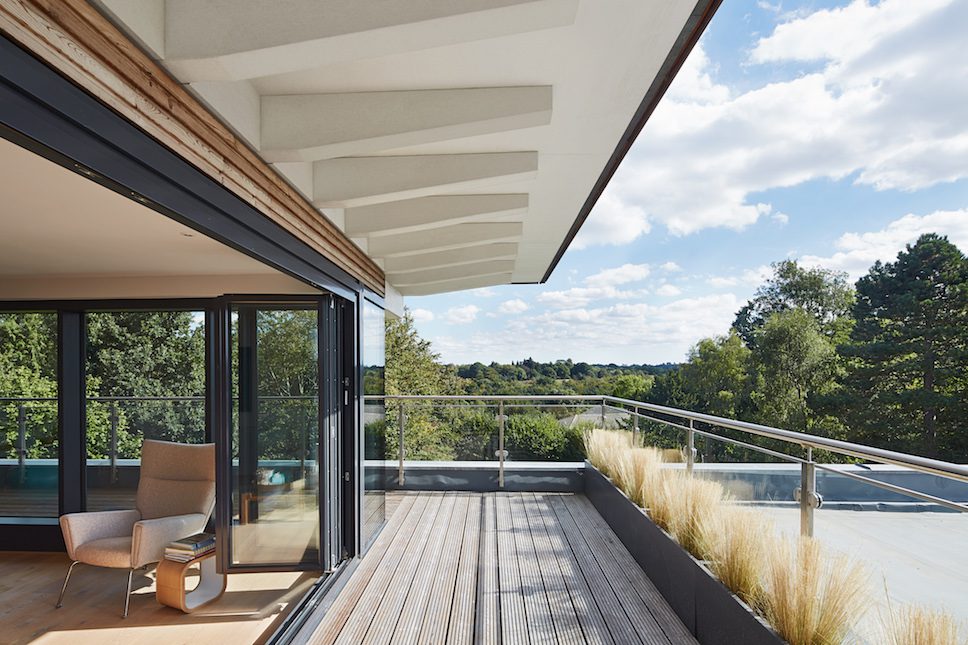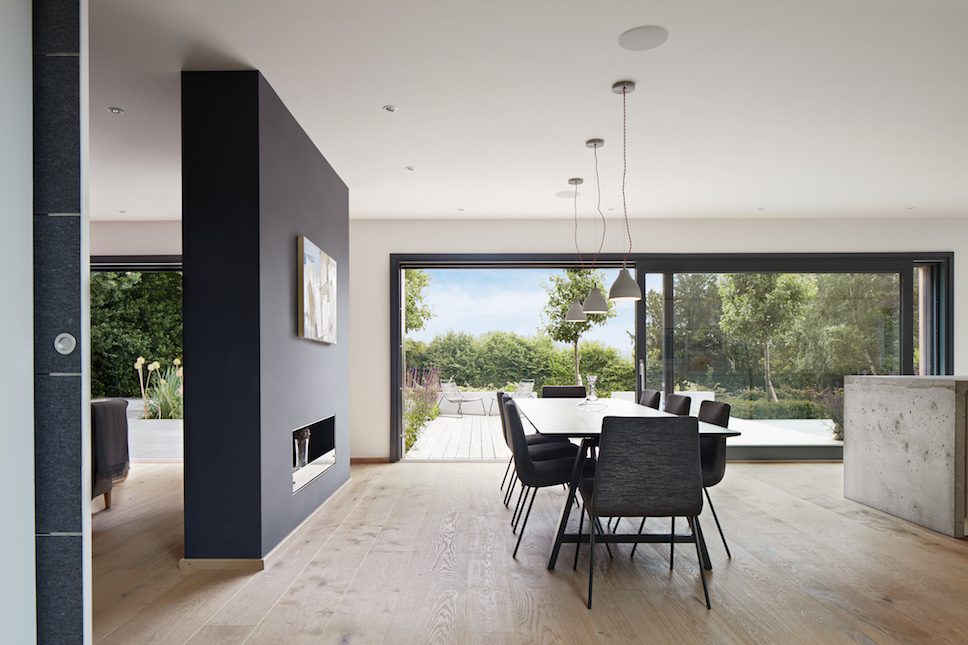 Discover more bespoke prefabricated projects from Baufritz here.
Project Notes:
Photographer Joakim Borén
Completed: May 2013
Project Size: 344 sq. m
Architect : Robert Lumme / Baufritz UK
For more case studies on enki click here.