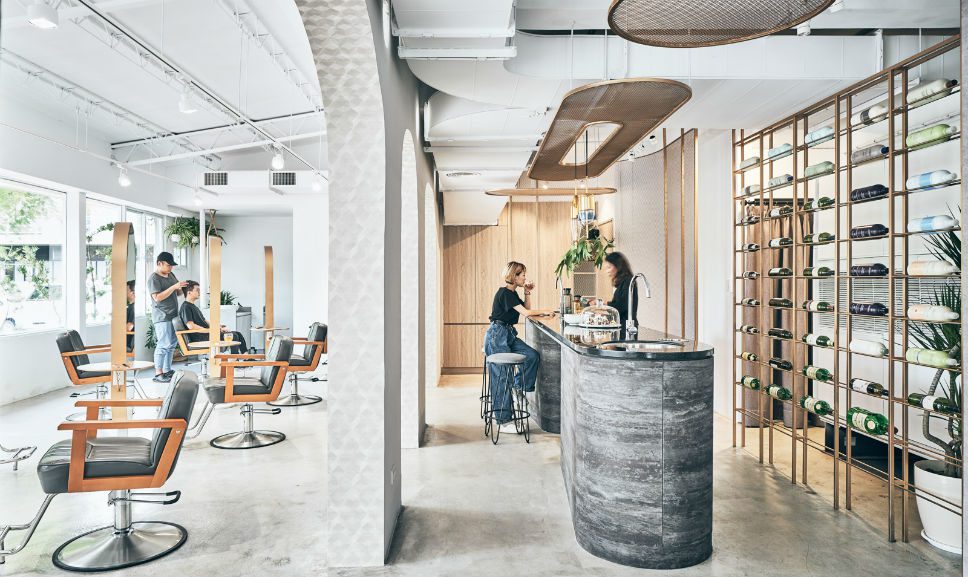 "Every customer has his or her own taste and personality, thus making every space substantially different from one another."
Musen Concept aspire to 'create a unique story' for every project they work across, and this was no different when it came to the Turning Around build for a famous hair designer's salon situated in Tainan, Taiwan.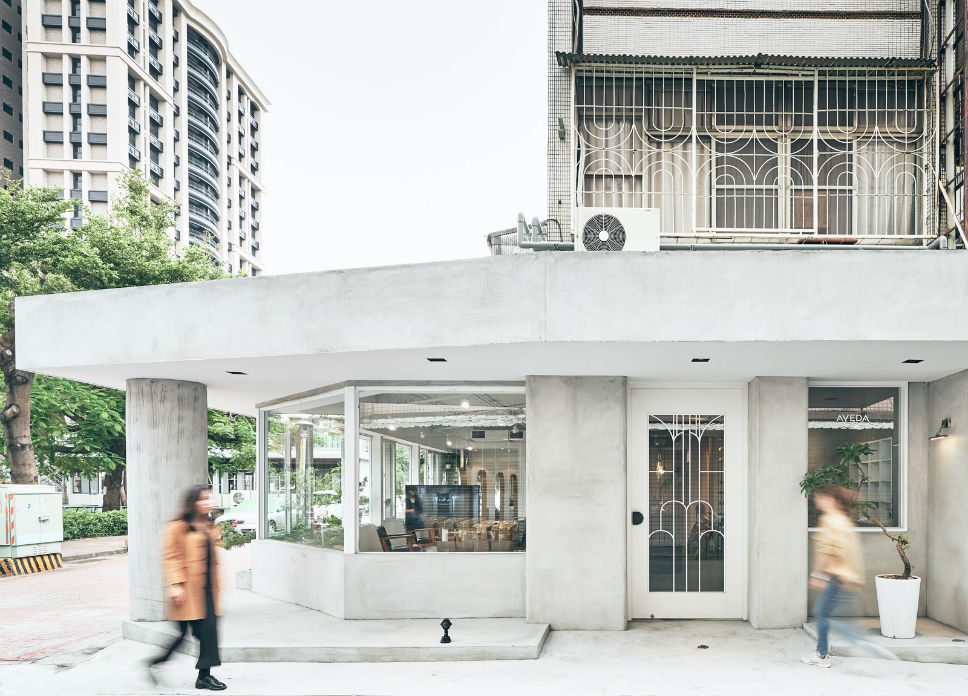 The commercial building was previously a restaurant, which meant the architects had quite the challenge when it came to identifying and redefining zones within the space. By utilising the space efficiently and creating a subtle dividing line through the building – which helped assign varying functional areas – by using an original arched wall, the design of the hairdressers evolved into a square circulating salon. Musen Concept enhanced the build further by bringing more light into the location by opening up the space and integrating properly designed windows.
The carefully curated employment of metal ornaments that are placed within the different zones brings a sense of continuity to the project, while a clean, soft palette of grey and white breathes new life into the walls. This colour palette was complimented further by implementing a light-coloured concrete around the exterior creating a curved façade mirroring the smoothly curving lines of the feature mirrors and arches that dominate the interior.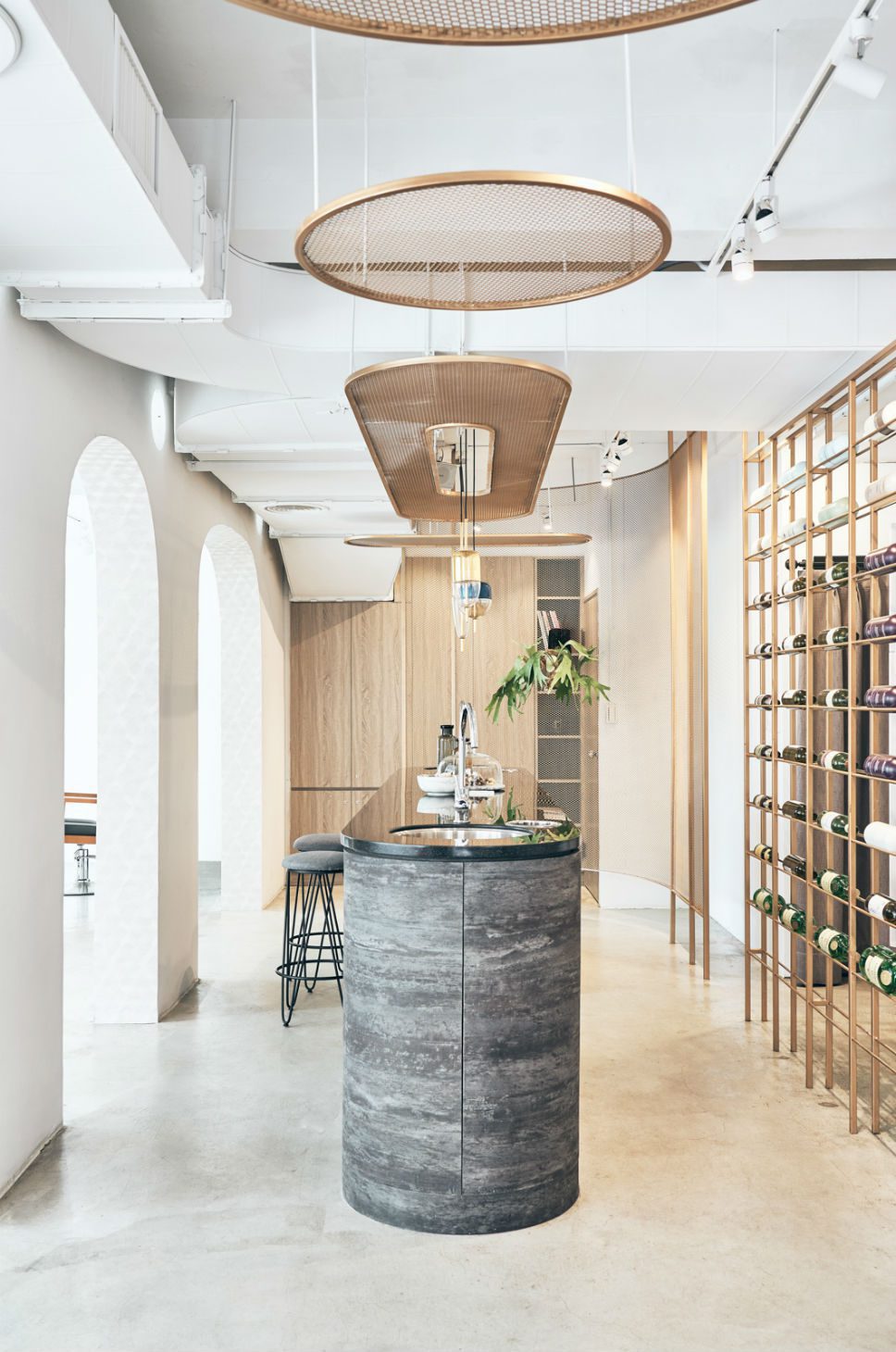 Touches of metal and a lick of gold paint were used to create a quiet sense of luxury within the salon, stressing those all-important finer details and bringing a focus to the hair cutting area of the space.
Q: What challenges did you come up against with the build, and how did you overcome these?
"The aim of this project was to renovate a pre-owned house. Given limited time and budget, it really posed quite a challenge. This house was closely attached to neighbouring houses, so it's also important to make sure we conducted the renovation without bothering the neighbours. We needed to communicate with many stakeholders before we started working and tried to conduct the project in the most economical way."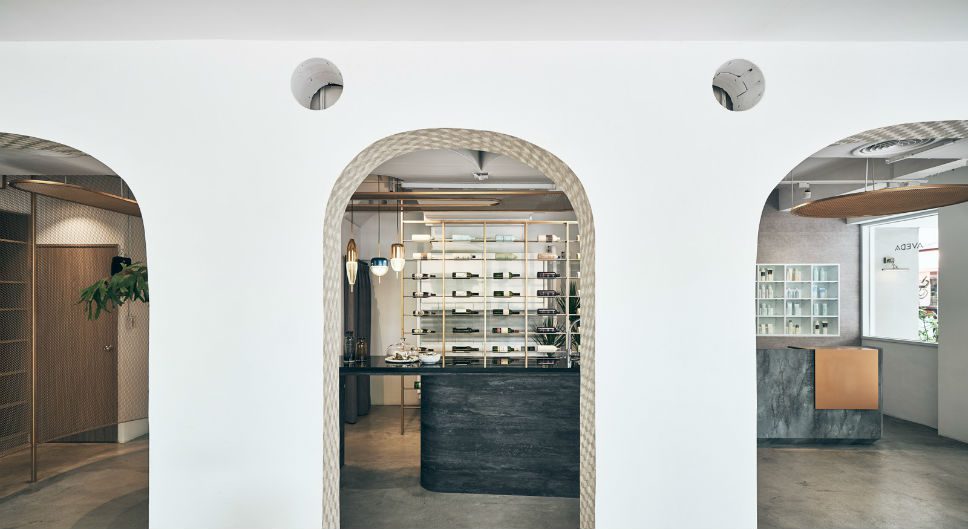 Q: What is most important about the architect/client relationship?
"The mutual trust between designers and their clients is essential when the time and budget are both limited. With consensus, designers can carry up the project smoothly."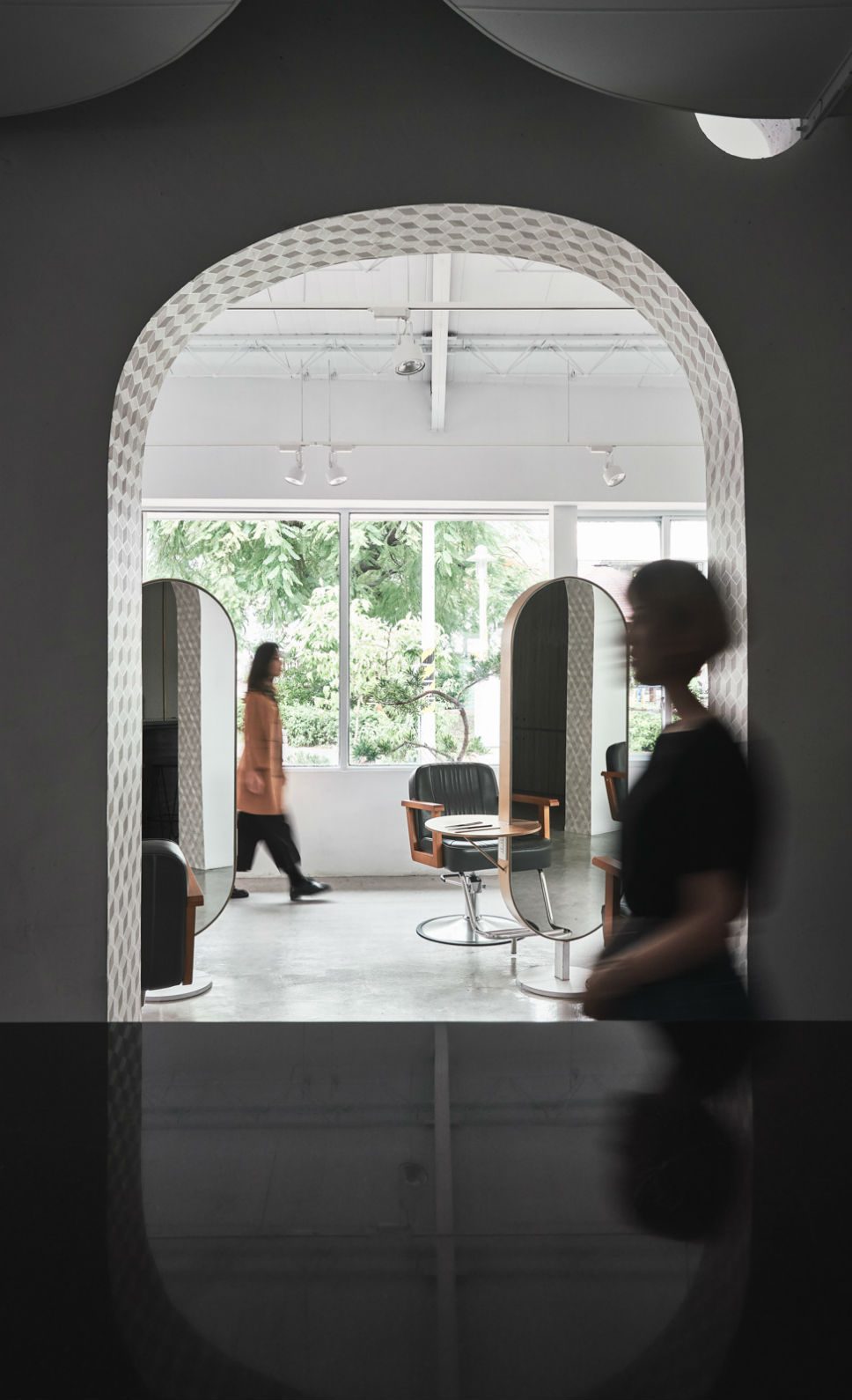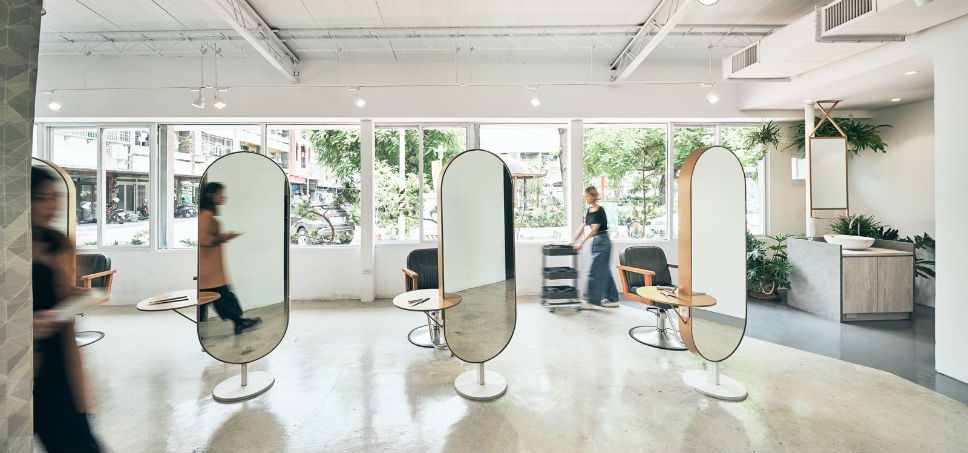 Q: What was the most exciting part of this project?
"We kept the arches of the previous house and added elements of arches throughout the salon. From the mirror, the door, the countertop to the checkout area, you can see how we arranged the image of arches. With a large window in a great location, the house enjoys sufficient natural lighting. The trees outside can be easily viewed from inside and thus the interior space is enriched with a feeling of lavish nature."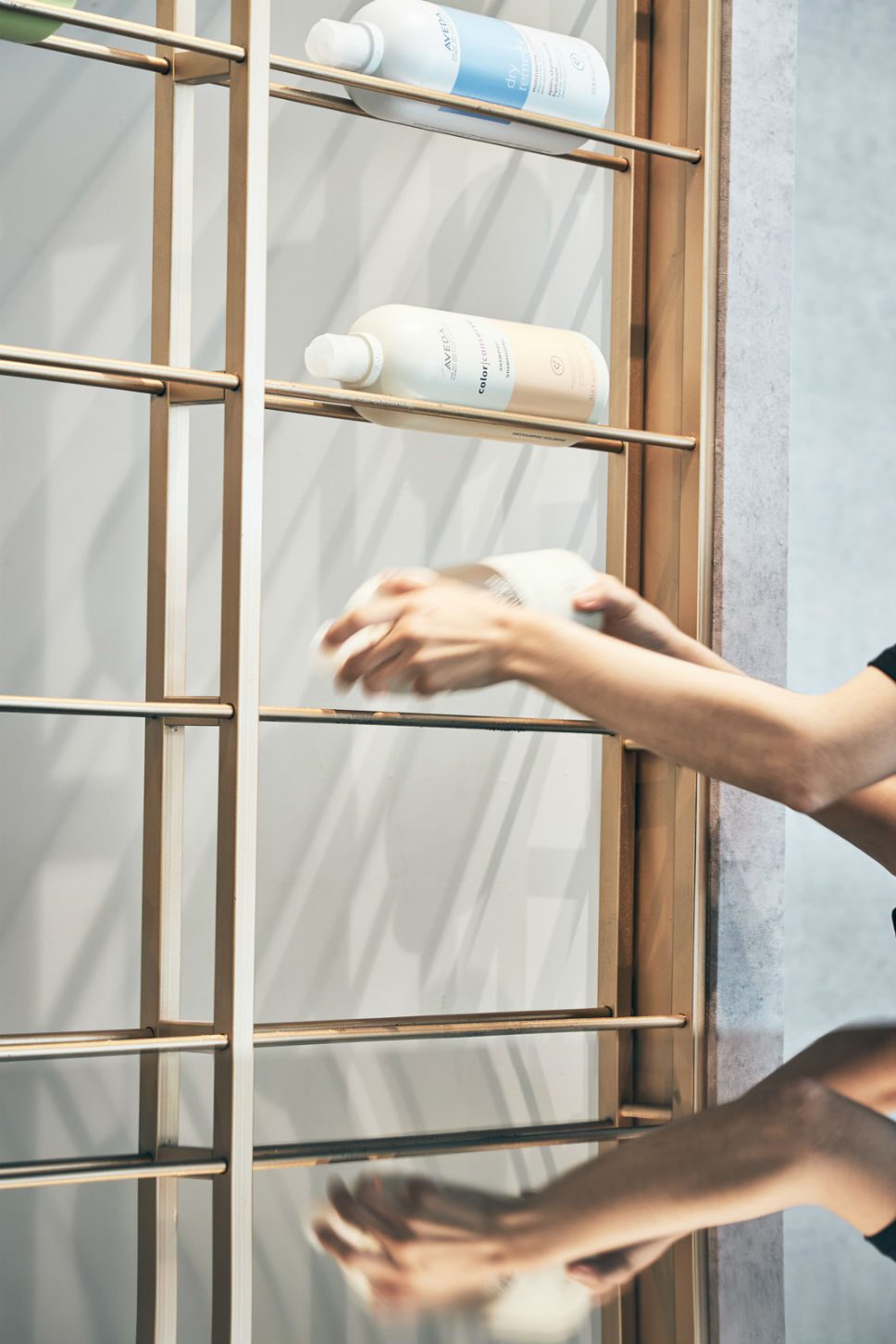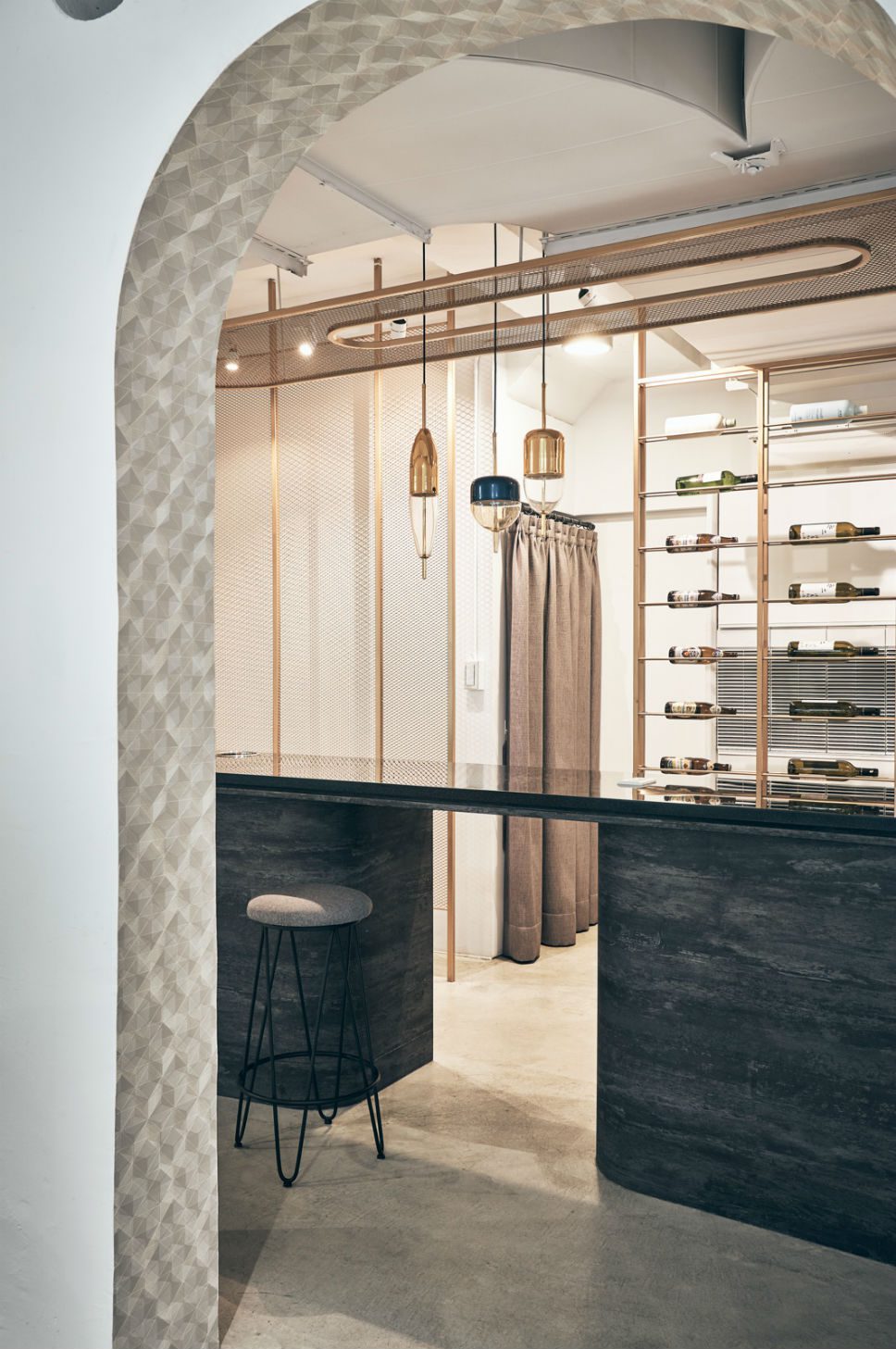 Discover more from Musen Concept Co. here.
Project notes:
Architects: Musen Concept Co.
House type: Pre-owned house
Dimensions: Indoor space: 105.8 square meters. Outdoor space: 30 square meters.