Meet the brand-new boutique cinema concept, TIVOLI, a luxurious conception that incorporates cinema, casual dining and lounging, not to mention state-of-the-art technology – all in all, an appealing, bold new neighbourhood destination…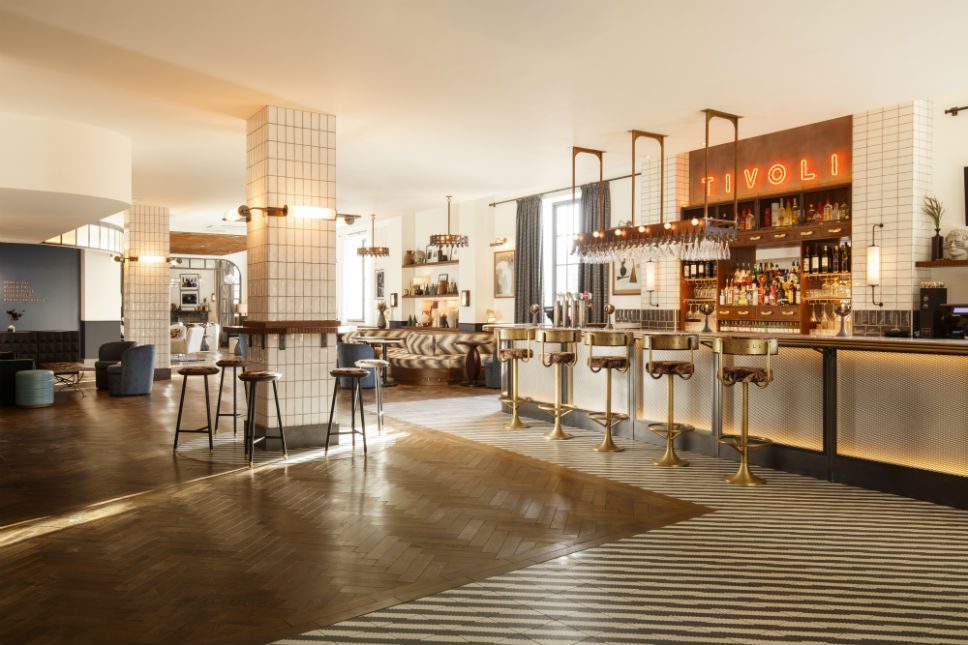 Behind the project is award-winning, London-based multi-disciplinary design house, Run For The Hills (founded by Chris Trotman and Anna Burles), a studio known for creating excitingly fresh interiors across a portfolio of hospitality, residential and commercial spaces. Their latest project, TIVOLI – a new breed of boutique cinema – has been unveiled for the first time in Bath, causing quite the stir.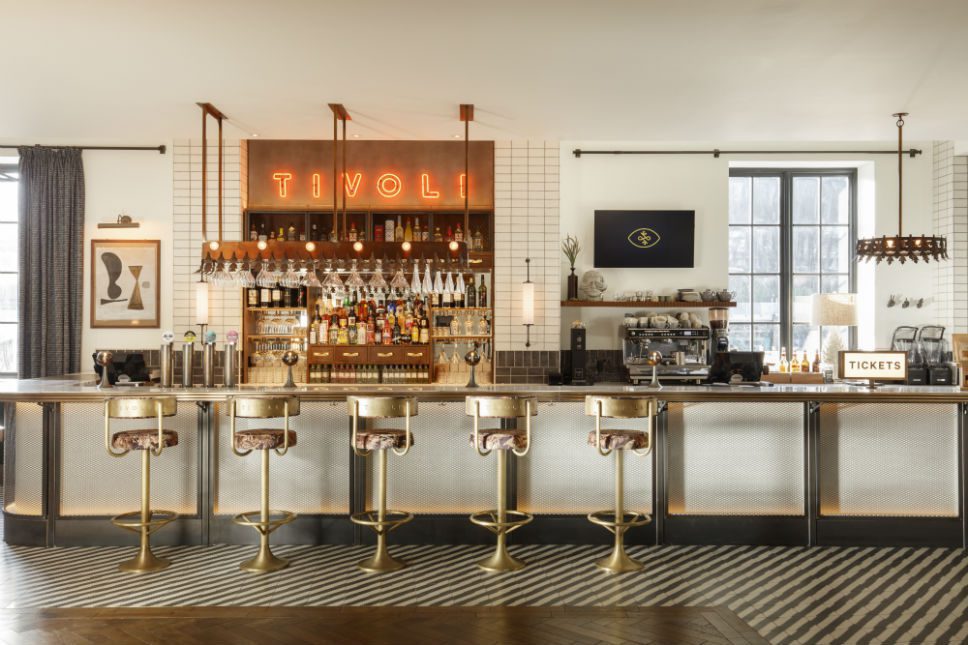 Working closely with the cinema, Run For The Hills created a clear brand identity for the new concept, boasting a signature core palette of cream and deep, decadent charcoal grey, alongside secondary tones of red, teal, purple and the occasional hint of gold. Alongside this, the team developed a standout logo, which also brought about further graphic patterns that make their way across the cinema's tickets, coasters, popcorn buckets, coffee cups, and a majority of other in-venue packaging. As well as creating standout branding for the cinema, Run For The Hills designed a beautifully inviting interior for the space, showcasing industrial touches, a welcoming palette of texture ripe upholstery, bold monochromatic flooring and tiles, and a naturally cohesive space that boasts varying zones throughout the layout.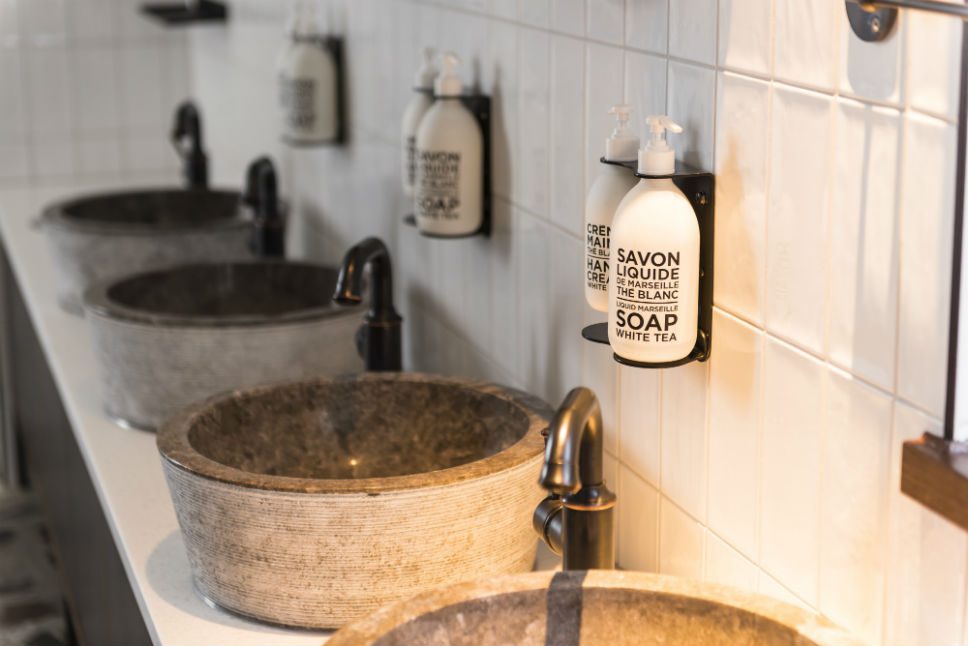 "We chose Run For The Hills because we'd seen their standout bar and restaurant design work and wanted a specialist hospitality design partner to help make TIVOLI a destination in its own right, that also happens to be a boutique cinema. We also like the fact they do both branding and interiors, so we got to work with just one design shop to create a seamless, new brand identity and in-venue look, from the decorative scheme to the design of the menu, signage and ad campaign." Justin Ribbons, CEO, TIVOLI Cinemas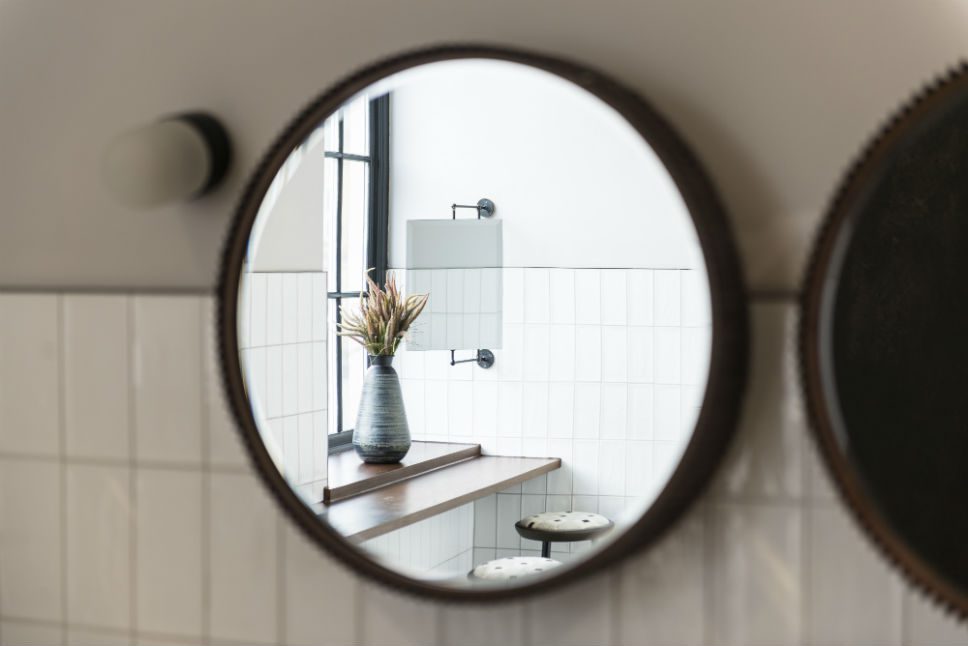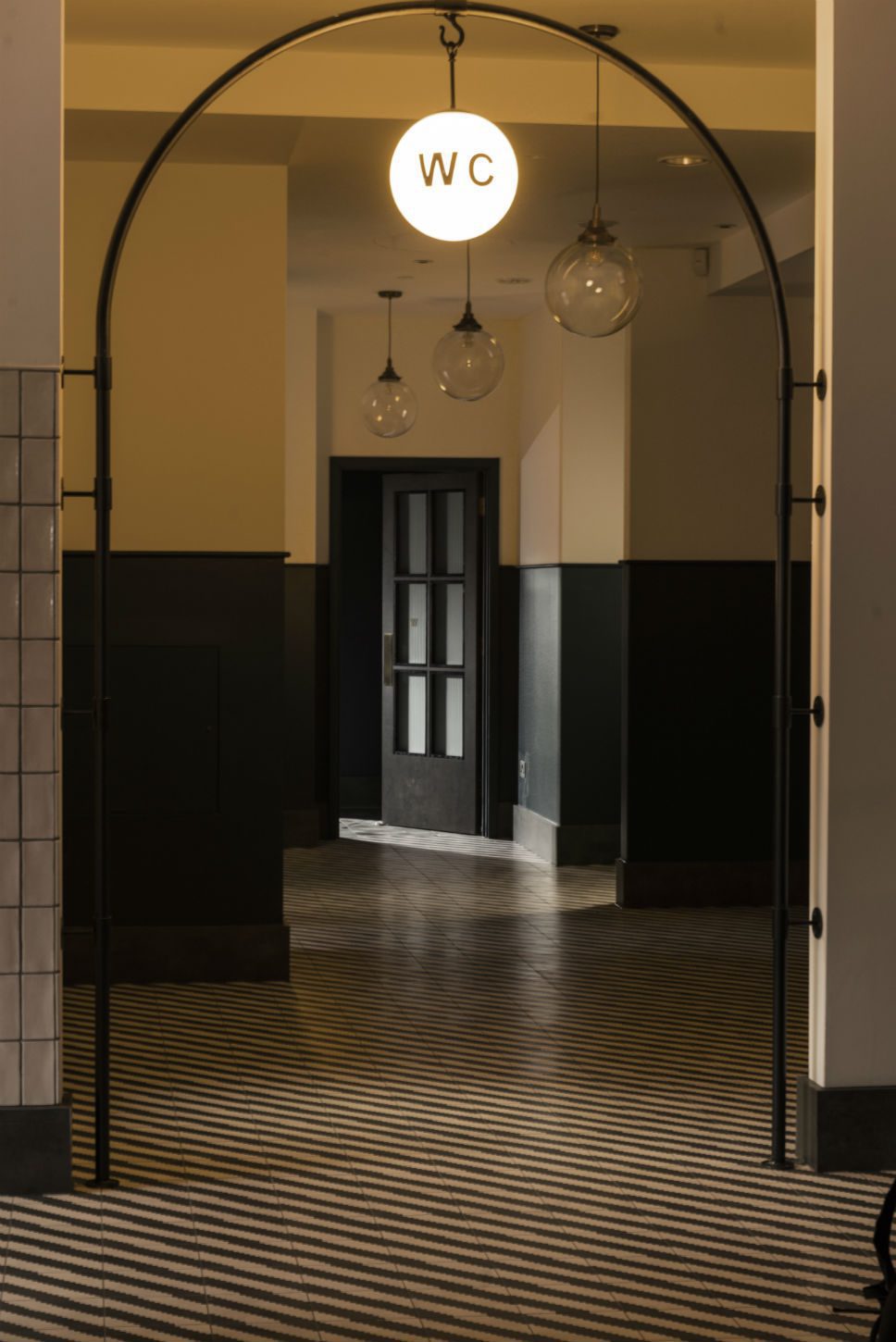 The cinematic experience itself is brought together by four, fifty-seat screening studios alongside an intimate 12-seat Directors Lounge which is bookable on request. With a dedicated foyer and entrance, not to mention a private adjoining hospitality lounge, this premium cinema auditoria brings custom joinery, brass accents and even footstools to the floor for that ultimate big screen experience. Beyond the auditoriums lies a show-stopper of a cocktail bar, laid-back café-bar, relaxed lounge area and formal restaurant flaunting cool industrial finishes, crackle-glazed artisan tiles from ceiling to floor, blackened steel details, intimate seating and custom designed lighting by Run For The Hills for that extra, unique touch.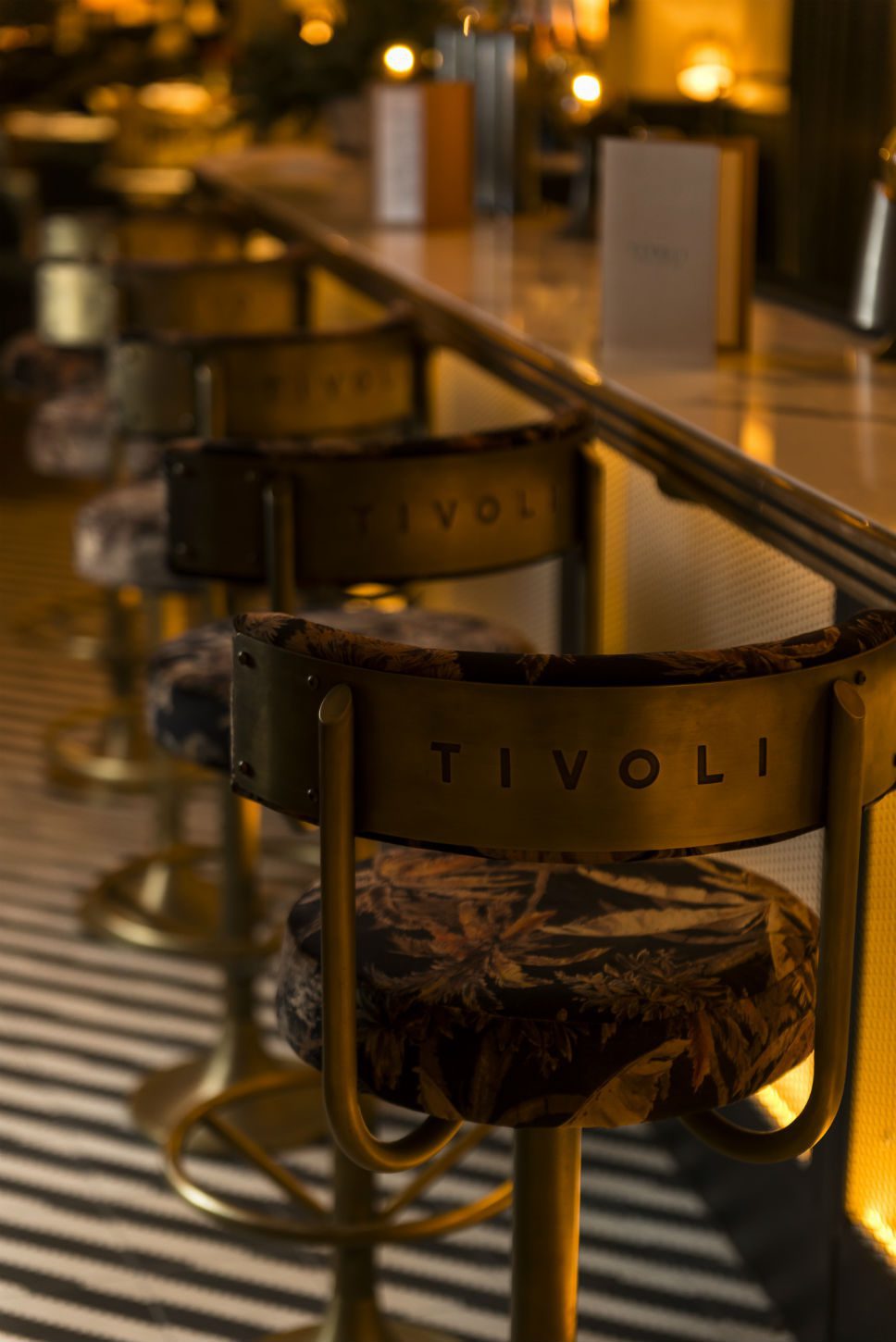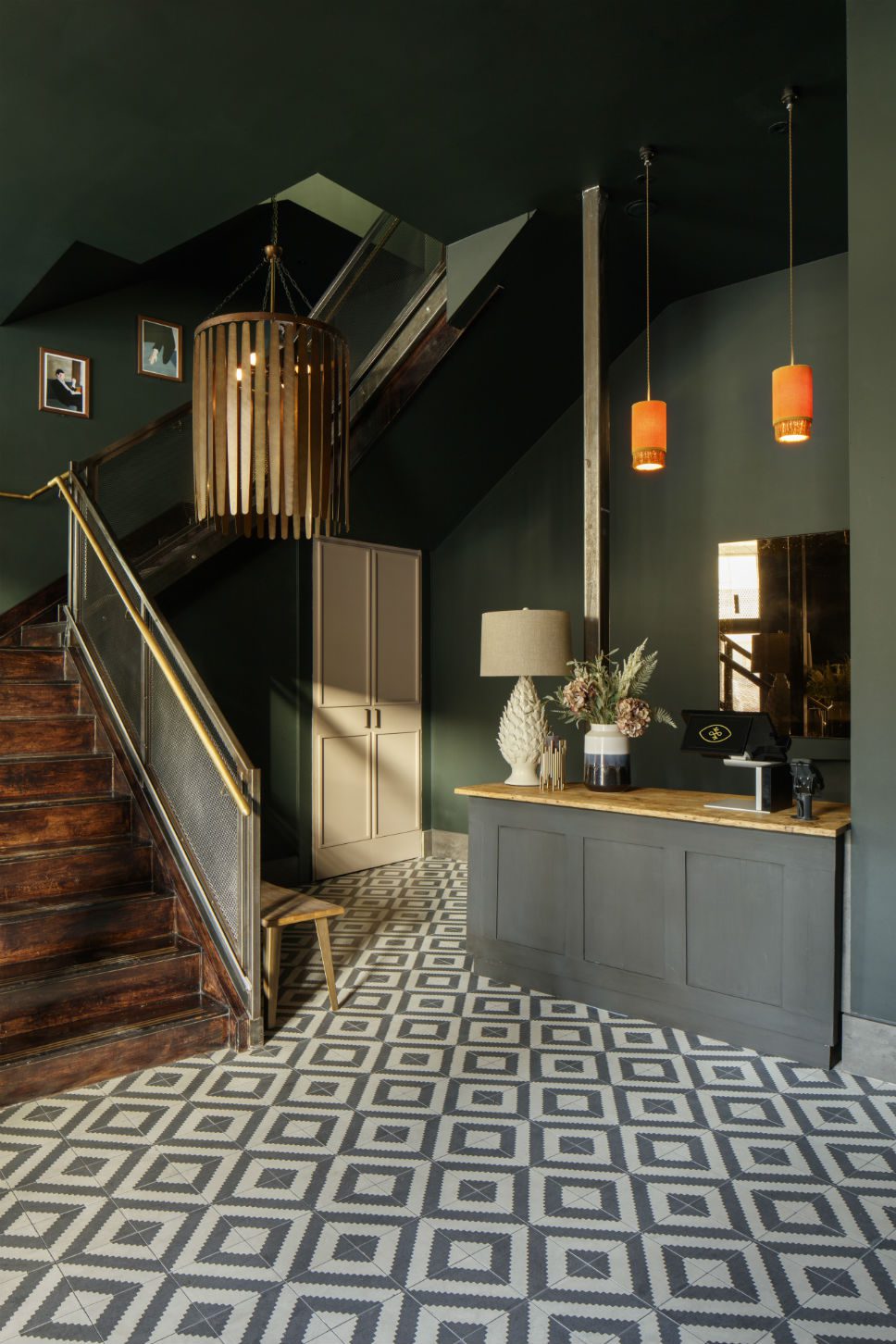 "This is our first foray into cinema design and we've absolutely loved it. Tivoli is a bold, charismatic new concept and our interior styling marries seamlessly with TIVOLI's branding, also designed by our graphics studio. The overall look and feel of our interior scheme is laid-back luxe, super stylish but very welcoming and ultra comfortable. Our client really enjoys the design process and it has been a privilege developing the concept with him and we are so proud to show it off now that it's open." Anna Burles, Creative Director at Run For The Hills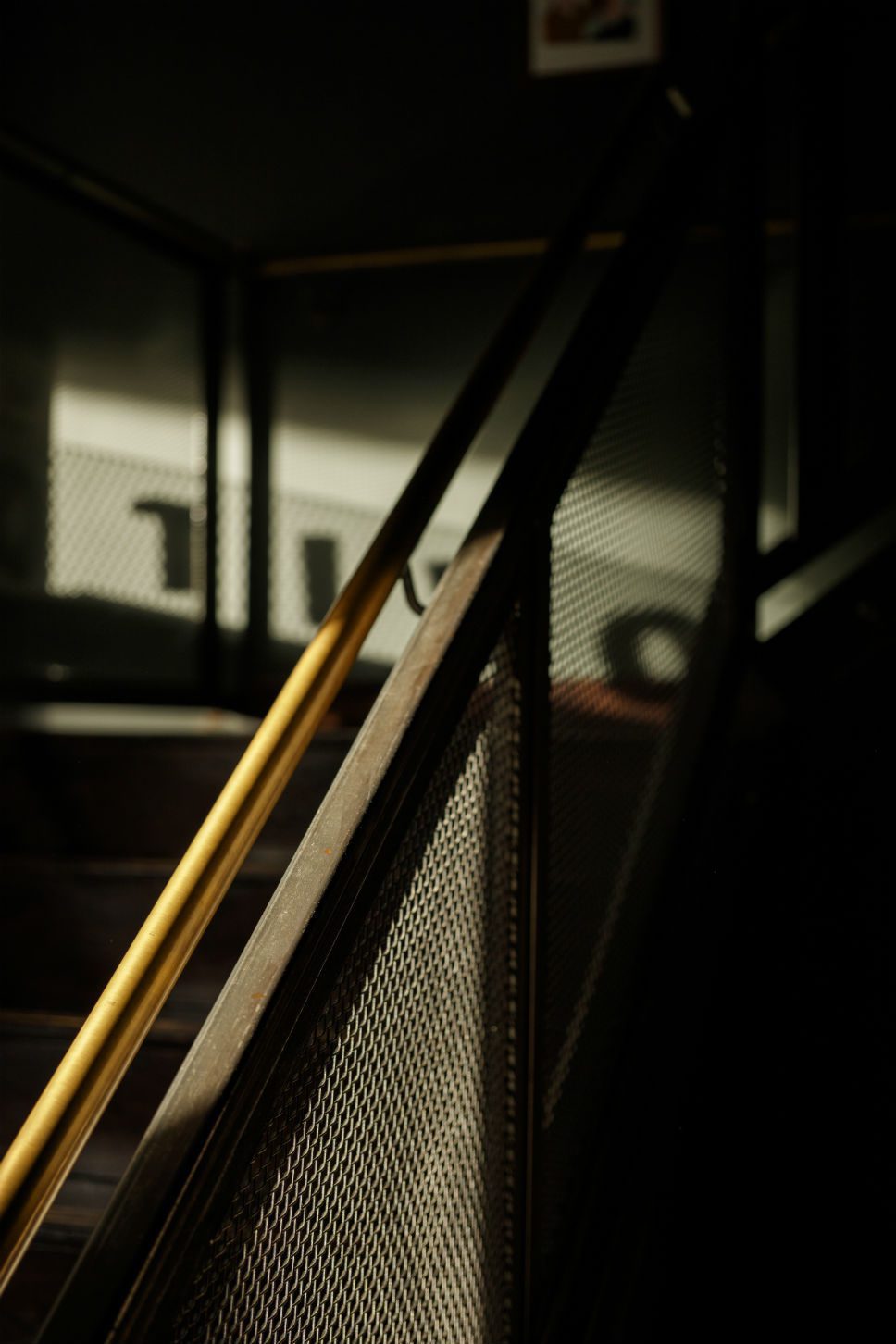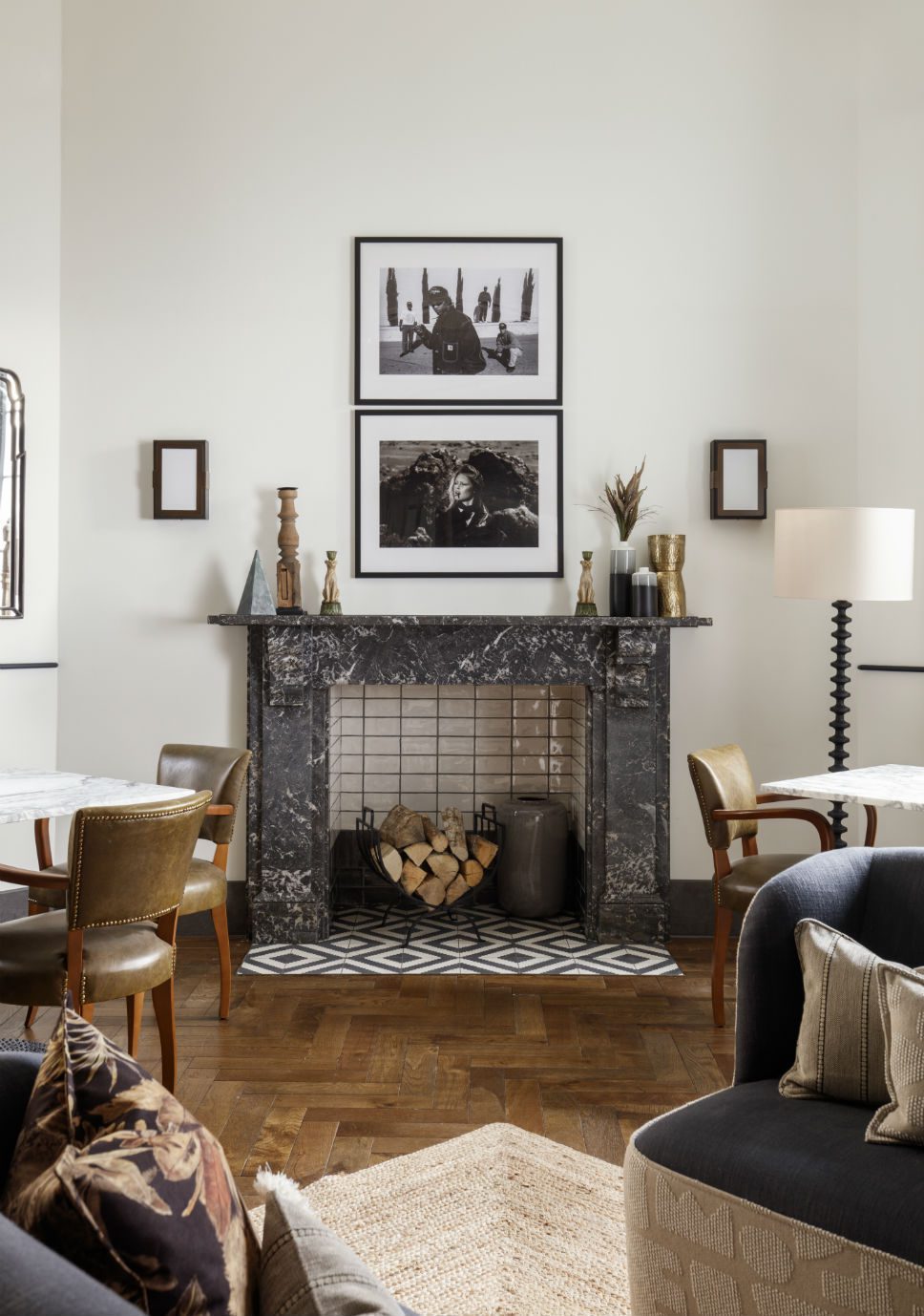 The exterior of the Bath venue mirrors the welcoming and eclectic mixture of materials used for the interior. A bespoke, retro-inspired 'Now Showing' screen, with warm off-white backlit lettering, takes prime position outside on the project's façade, drawing visitors into the decadent visual experience that resides within.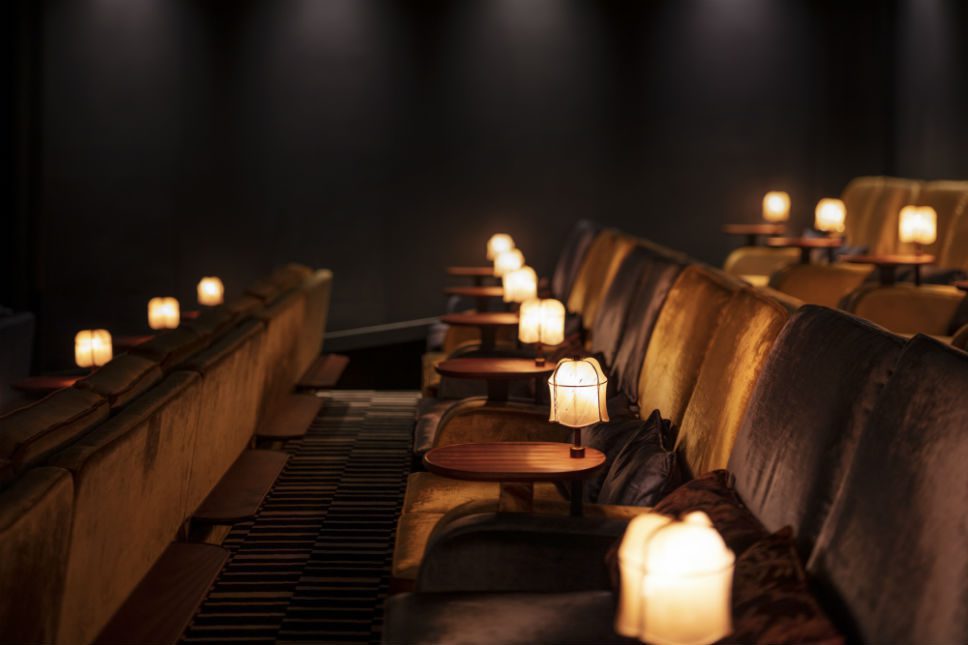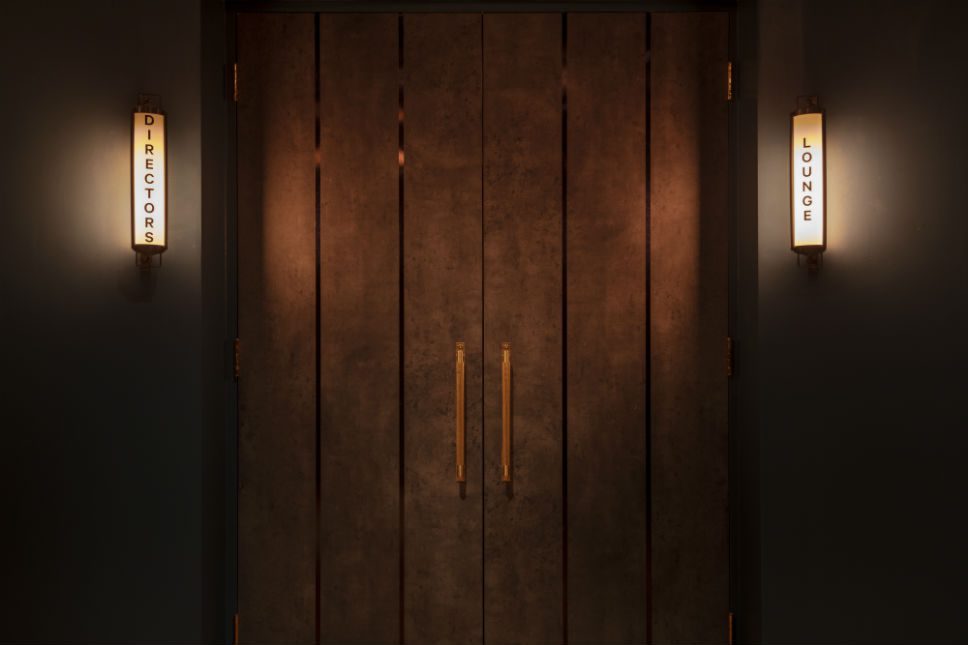 "Being lovers of film, this project was very exciting, getting to create a new brand in a really cool sector. We are also bang on the target demographic, being die-hard boutique cinema-goers ourselves, so It's also been a real privilege to be part of the re-shaping the UK's cinema lands cape. We love what we've created for the Tivoli brand. It has a laid back, welcoming and charismatic personality which is laced with shots of grit and wit. Stylish and sophisticated, with an enigmatic motif. The venue is also filled with partially-hidden TIVOLI imprints for guests to discover. Some engraved, others melded into metalwork. See if you can spot them!" Chris Trotman, Creative Director at Run For The Hills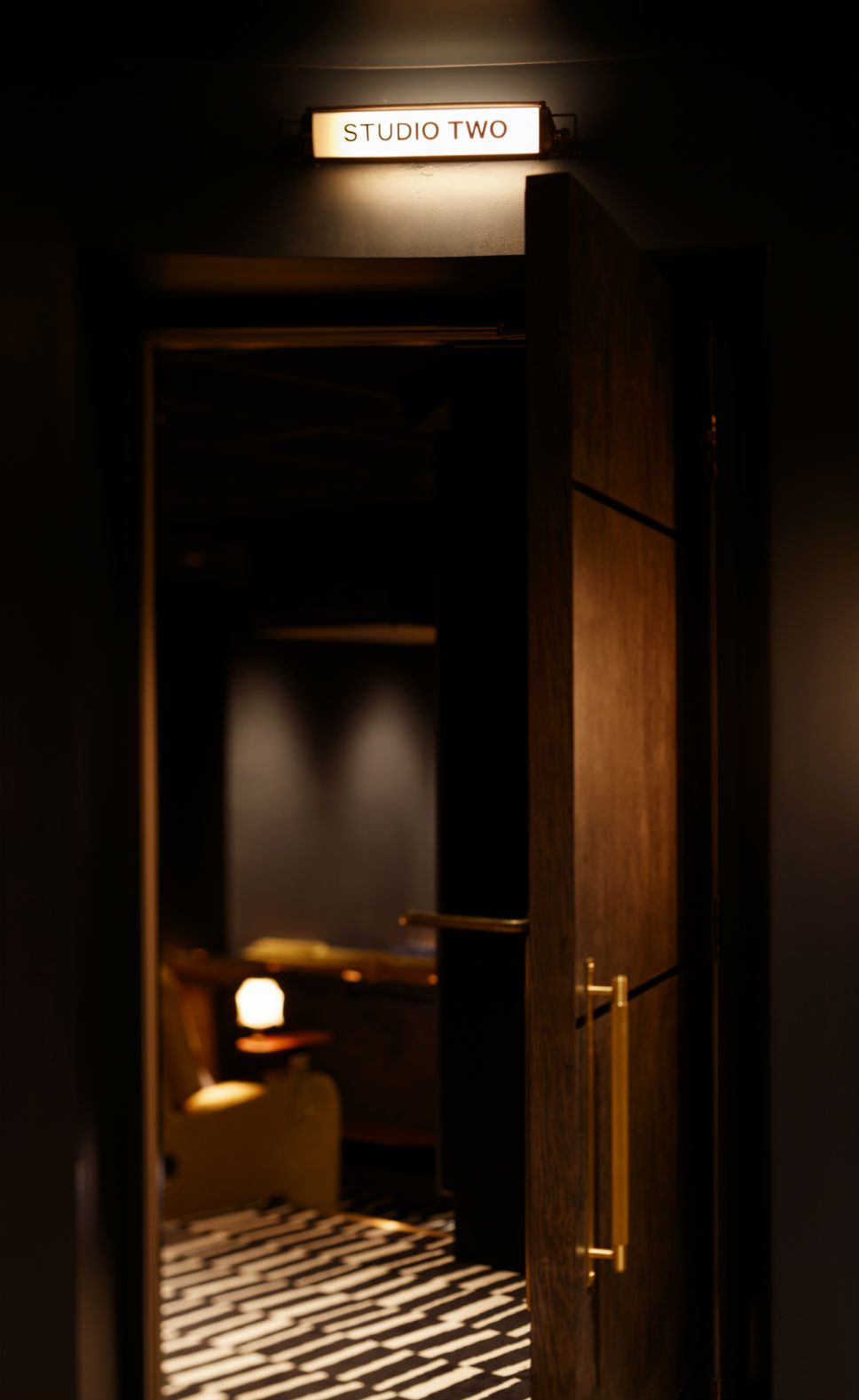 Discover more from Run For The Hills here.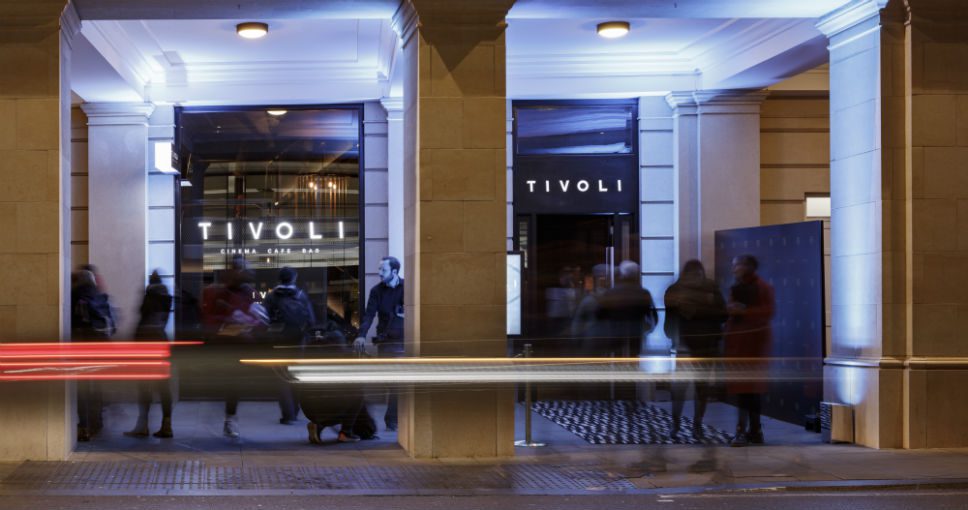 Want to visit TIVOLI in Bath? Click here.