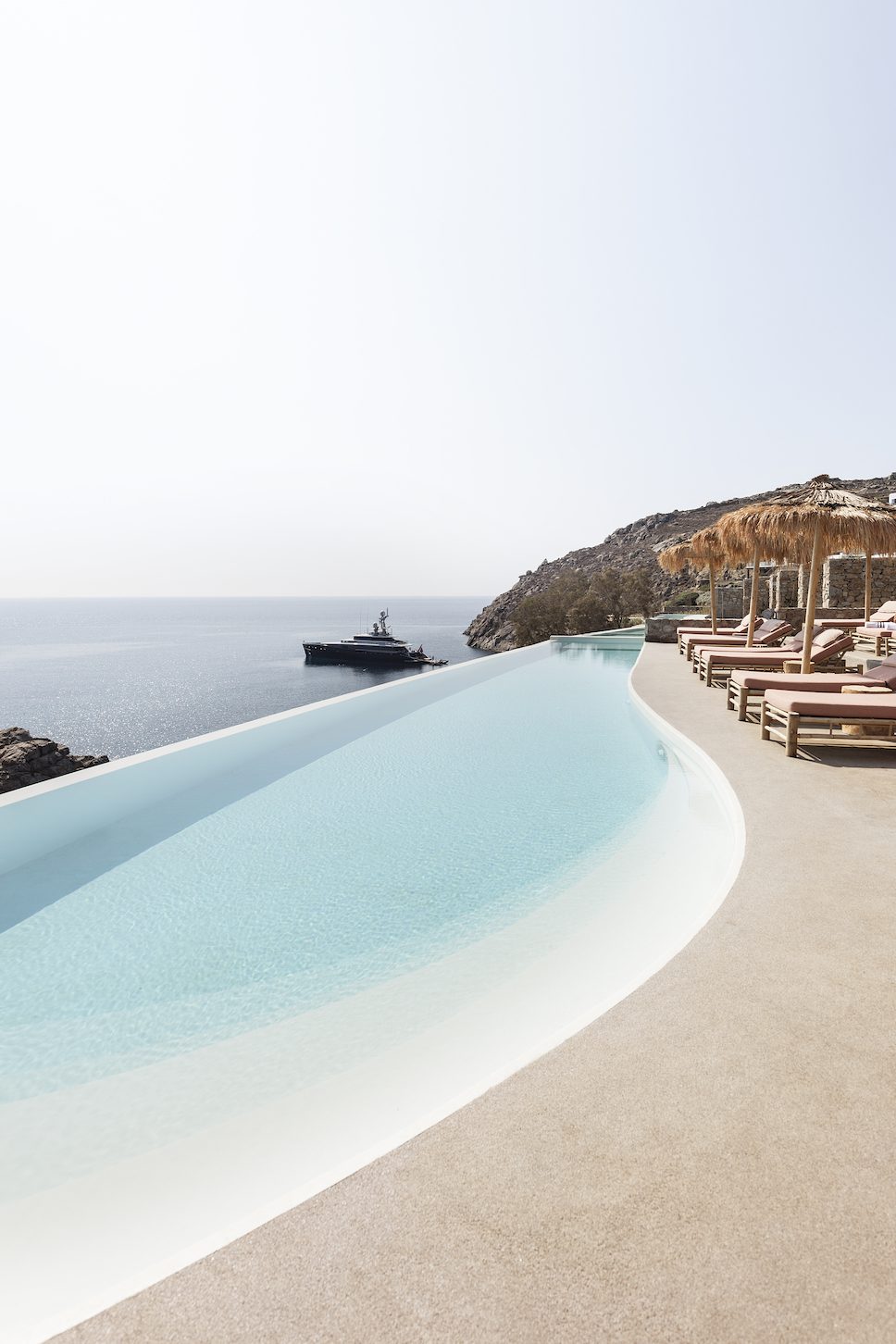 Crystal cerulean waters and stone encrusted cliffsides form a mirage-like setting for The Wild Hotel. The retreat, which launched earlier this year, is one of two new additions to the Interni group's design-led portfolio of hospitality developments.
Taking residence above the golden sands of Kalafatis beach, the luxury stay encompasses a plethora of suites and villas intended to accommodate all.
A stay at this relaxation-inducing retreat will include access to a private beach and cove nestled between the cliffs, afternoons spent luxuriating in views out across the Aegean Sea from the stunning infinity pool and evenings discovering local dishes from the Cyclades in the Taverna.
The refined design of The Wild Hotel is the result of a creative collaboration between co-owners Alexandros and Filippos Varveris, and Sofia and Matina Karavas.
Ensuring the creation of a tranquil setting for guests was one of the main drivers for their scheme. As such, the interior utilises raw timber, neutral stone and cool hues which purposefully mirror the colours and lines of traditional Grecian architecture.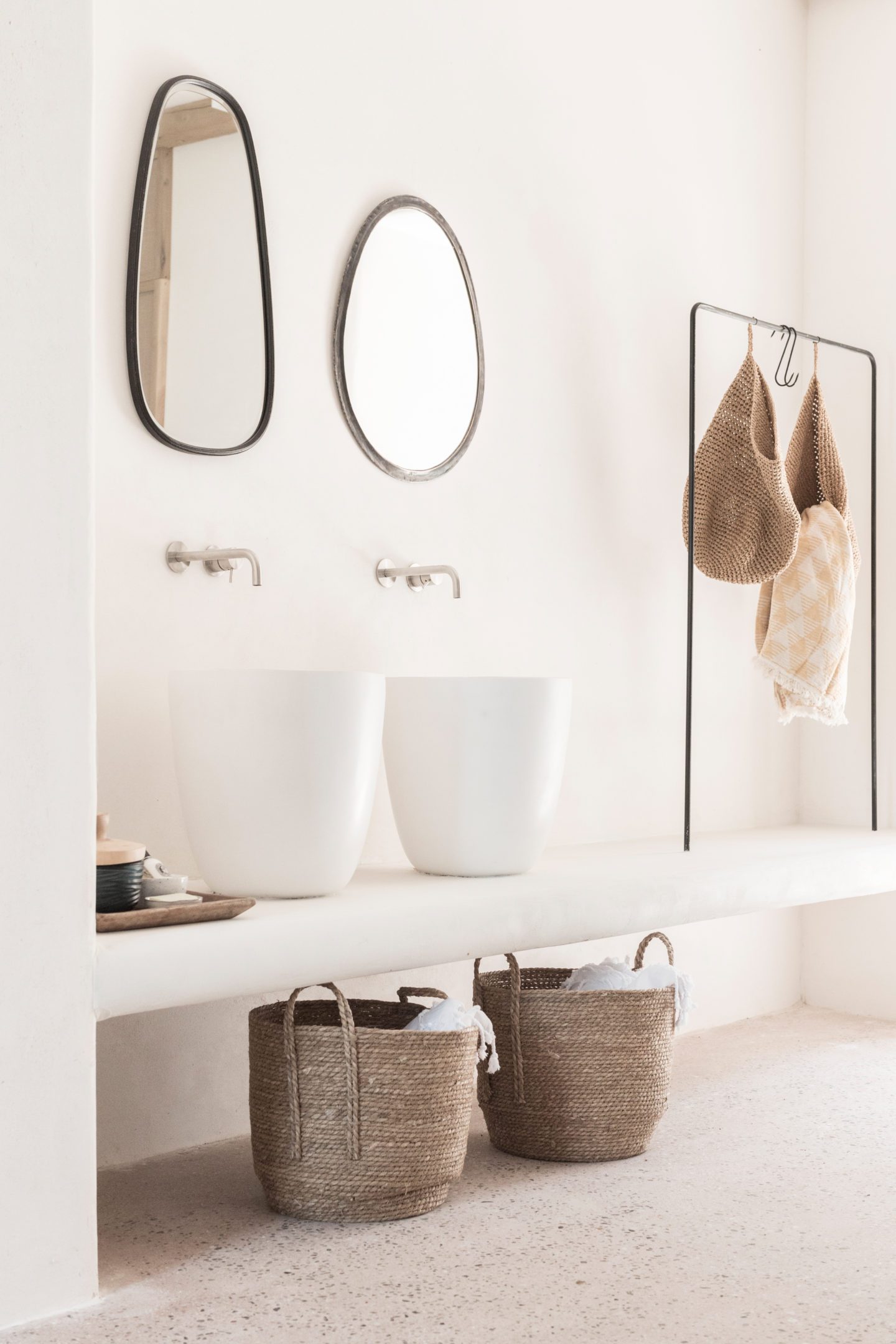 Mindful touches, including handmade floors and beautiful linen bedsheets, curate a highly-crafted and well-thought out space to offer the indulgent escape that visitors have been dreaming of.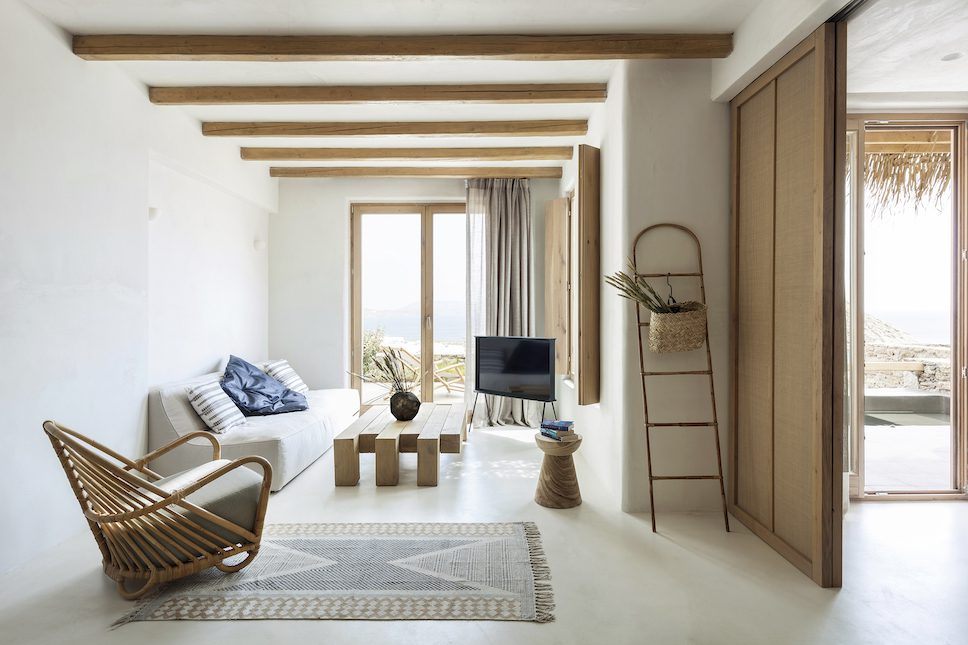 "We are excited to announce the opening of The Wild Hotel and Ftelia Beach Club on the island of Mykonos and we are confident that both properties will bring something new and dynamic to the island. We have already established our brand with Interni Restaurant, and are excited to watch Interni grow on the beautiful island of Mykonos."

Alexandros Varveris, Owner and founder of the Interni Group
Fusing the iconic, traditional architecture and shapes of Mykonos with a contemporary treatment that reflects its lively soul makes this a truly unique and unmissable holiday destination.
Running away to this paradise starts from £329 a night.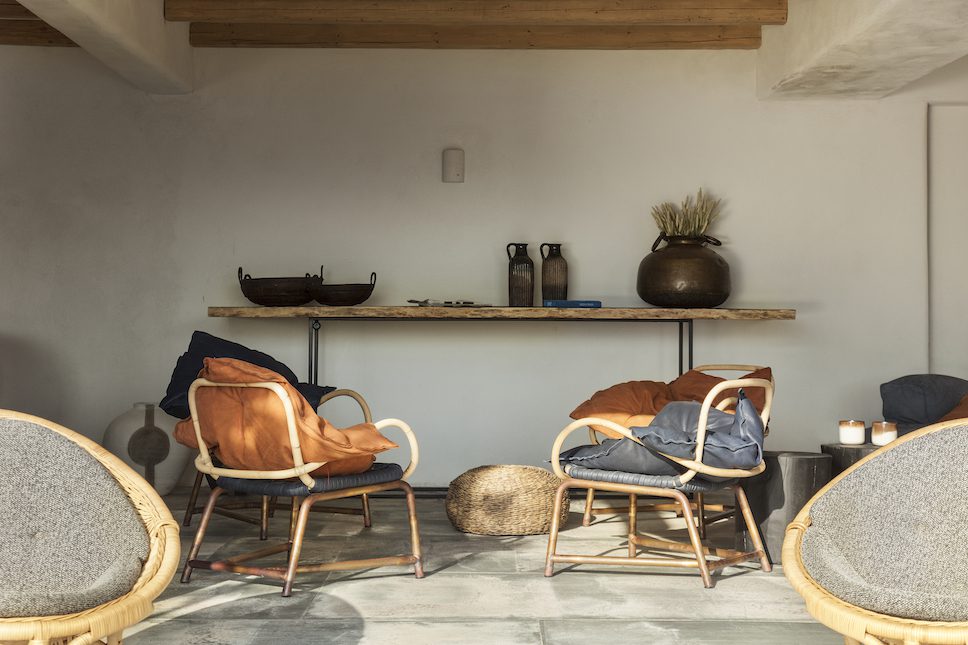 Photography by Yiorgos Kordakis and Margarita Nikitaki
Click here to explore the hotel
For other enki approved design destinations visit here