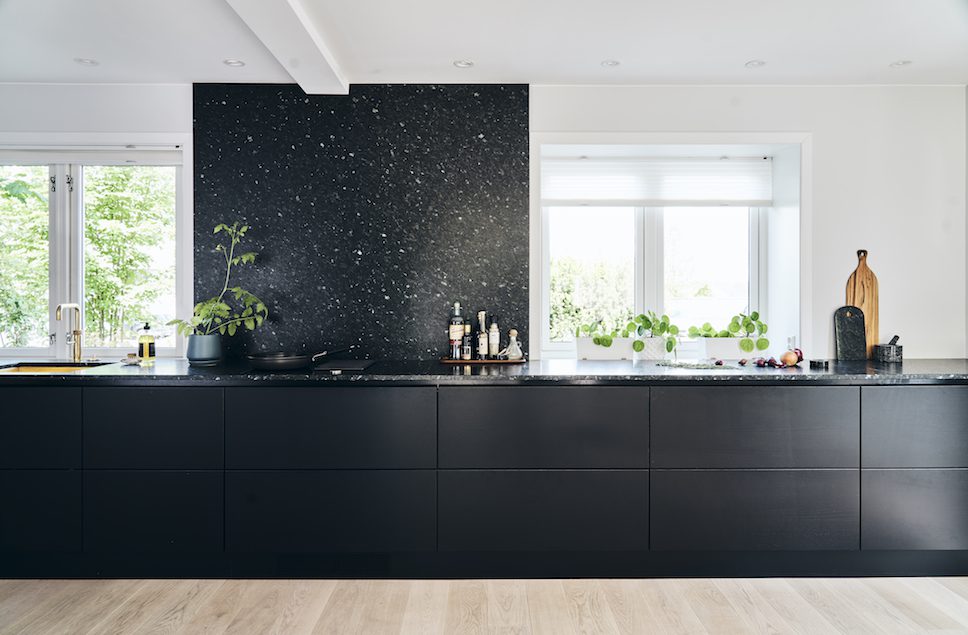 Born to be paired against sleek, beautifully crafted cabinetry in dramatic hues, particularly – and in this case – black, the silk Lundhs Emerald natural stone surfaces will bring real drama to your kitchen this season.
The darkest in the Lundhs Real Stone portfolio, the stone's decadent tones work in harmony with everything from dashing metallic accents, to contemporary accessories and an overall unique approach to the kitchen aesthetic. The elegance of the material's embedded crystals shine throughout as the light dances across the surface, characterised further by a lightly structured finish which allows for the material to appear even more natural.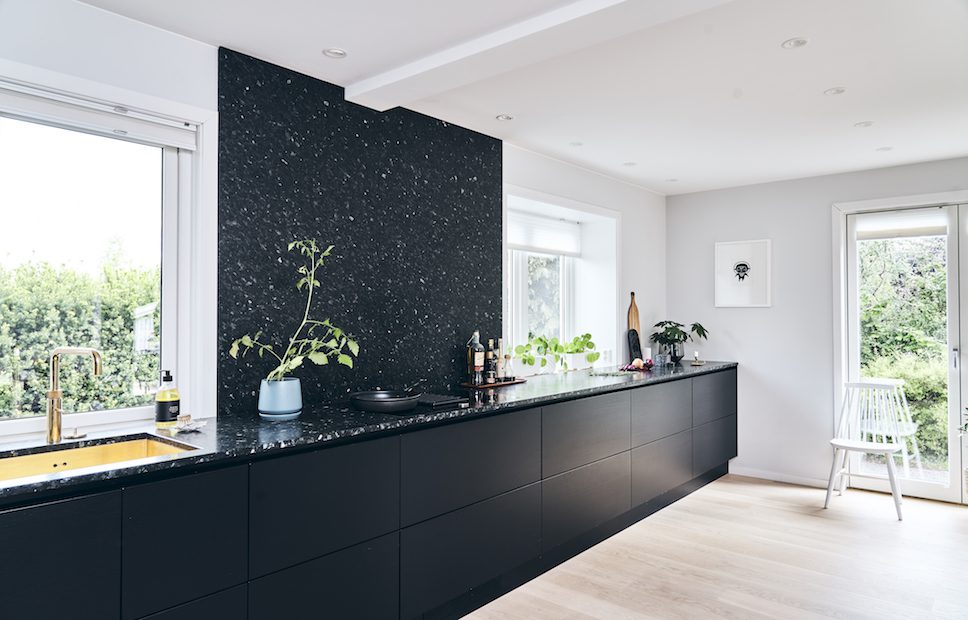 The flexibility of this material is also to be applauded. Effortlessly gracing surfaces in both kitchen and living areas, this fluidity and seamless continuation of the material throughout the home will instantly draw your overall aesthetic together, especially if you're looking to use it across an open-plan living area. Boasting high heat, water, scratch, UV and stain resistance, the placing of hot pans on its surface doesn't have to be avoided. Crafted from one of the most unique and strongest materials in the world (Larvikite), durability isn't an issue.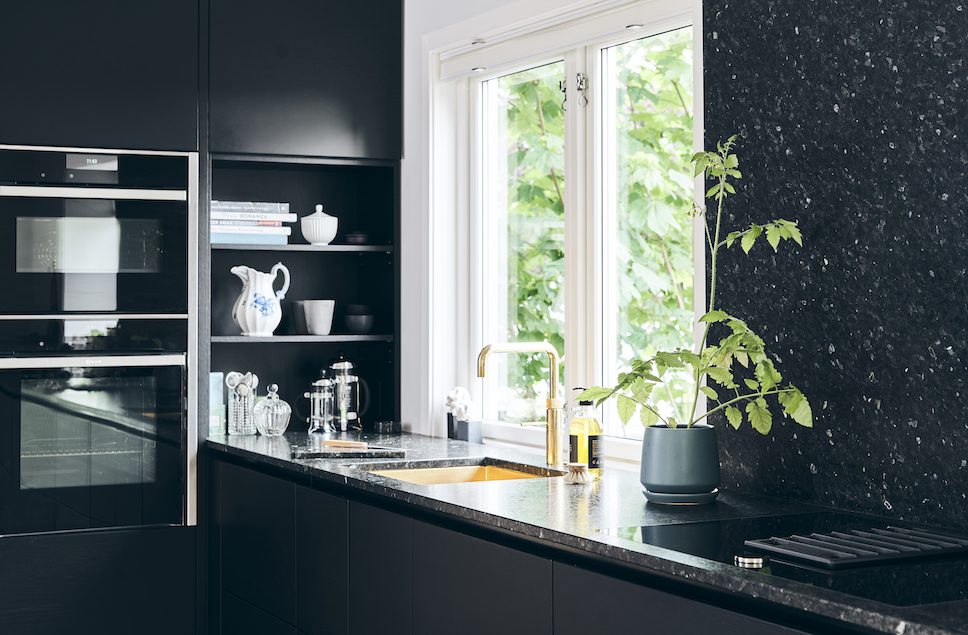 Lundhs Emerald worktop, priced from £680 inc VAT per sq. m
Discover more about Lundhs and their offering here.
For more design inspiration on enki click here.