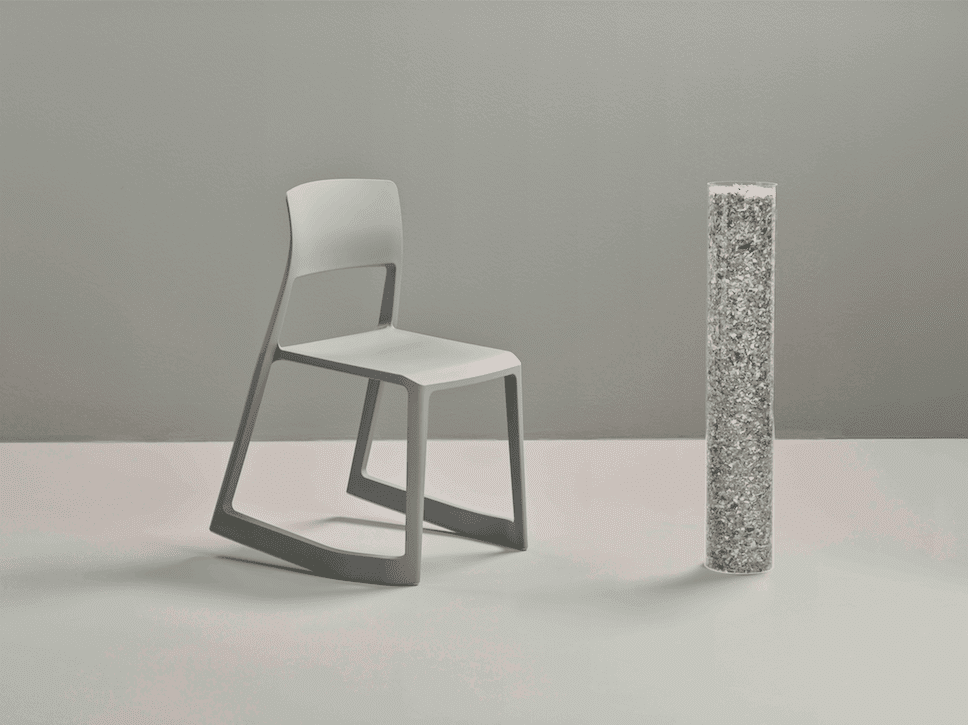 Vitra, a design brand that continues to push boundaries with their creative work, has recently unveiled their latest contribution to sustainability in the form of the Tip Ton RE chair, a design crafted exclusively from local upcycled household waste, meeting Vitra's high standards of quality.
Celebrated for their forward-thinking and research into new materials (for both the development of new product designs, as well as the adaption of current designs) Vitra has now succeeded in creating the first product crafted entirely from high-quality upcycled household waste – following the principle of the circular economy.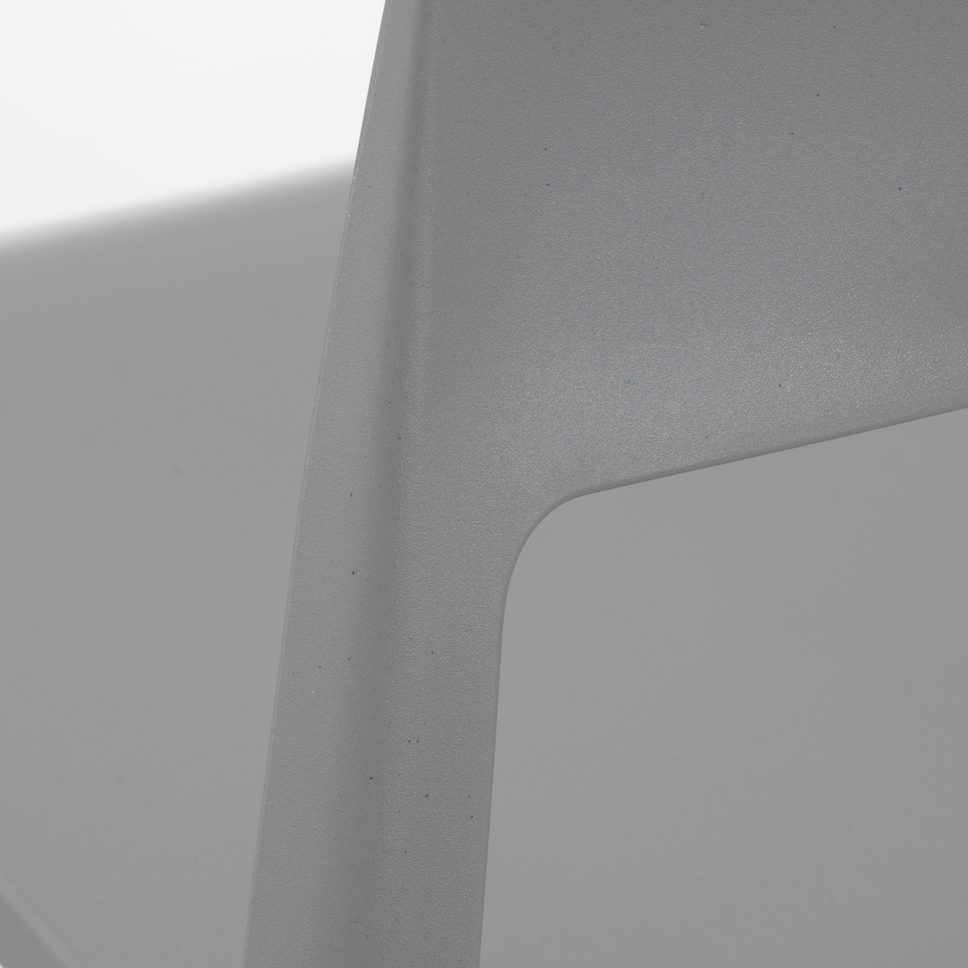 The original Tip Ton chair, previously developed by Edward Barber together with Jay Osgerby and Vitra in 2011 for a school in Tipton, England, was crafted from polypropylene and manufactured from a single mould without any mechanical components. The latest version – the Tip Ton RE, pictured here – is made from entirely upcycled household waste. Notably no further dyes have been added to the design, allowing for the soft, industrial grey of the Tip Ton RE chair to take centre stage. Supplemented with a small amount of glass fibre – to attain a required level of stability and quality – the design is 100% recyclable .
"We wanted to keep the material as clean as possible, so what you see is what you get. In the grey there are tiny speckles of other colours, that will vary a little from chair to chair. But for me that adds interest, it pushes our perception of what plastic is. The slight variation in the recycled material adds depth and gives it a story, like the way the structure of a piece of wood tells you how the tree grew." Christian Grosen Rasmussen, Chief Design Officer, Vitra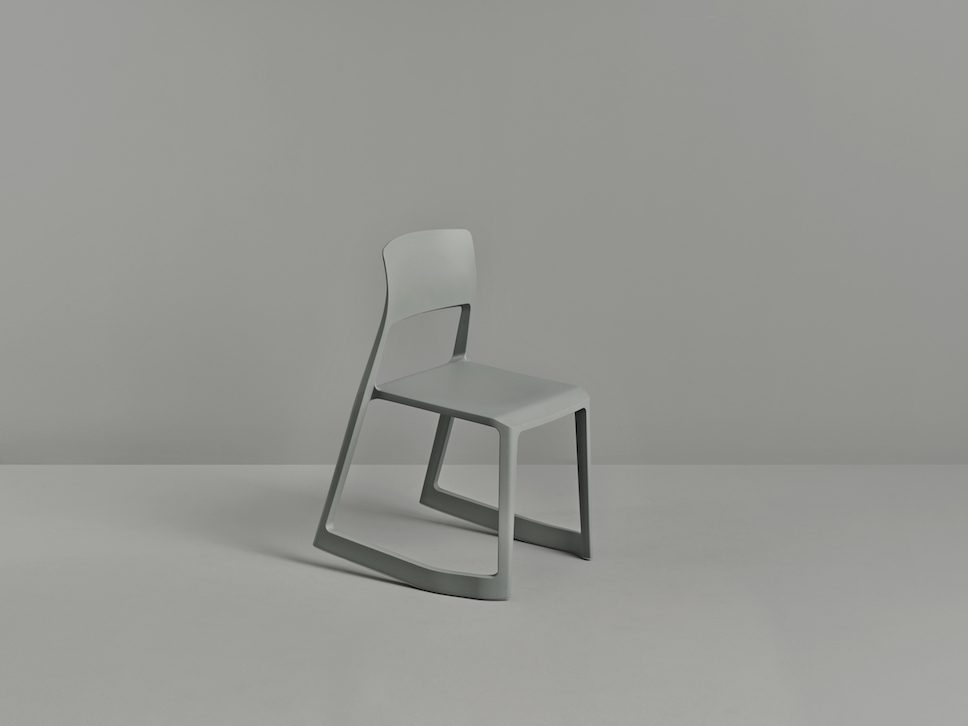 Interestingly, the design of the Tip Ton chair is not just for aesthetic purposes. When the user is seated at a table, the chair tilts automatically forward by a few degrees, purposefully straightening the pelvis and spine, as well as improving blood circulation. Stackable, robust and easy to clean, the design has therefore been used across many schools and libraries.
Looking to the future, the brand is currently developing other products for production in the recycled material, stating "we continuously develop our products, including with regard to materials. If thorough and targeted research shows that a material meets our quality criteria and upholds our rigorous tests and is even coming from a local source where we can reduce emissions, we seek to execute suitable products in that material. Like Tip Ton RE." Christian Grosen Rasmussen, Chief Design Officer, Vitra
For further information on the Tip Ton RE design and Vitra, click here.
For more design stories on enki, click here.