Quooker is celebrated for its "innovation 'around the sink'" and continues to surprise and delight the industry with its forward-thinking, efficient design solutions. And, the brand's latest arrivals, the Quooker CUBE and Quooker Flex in Black, only serve to prove this further…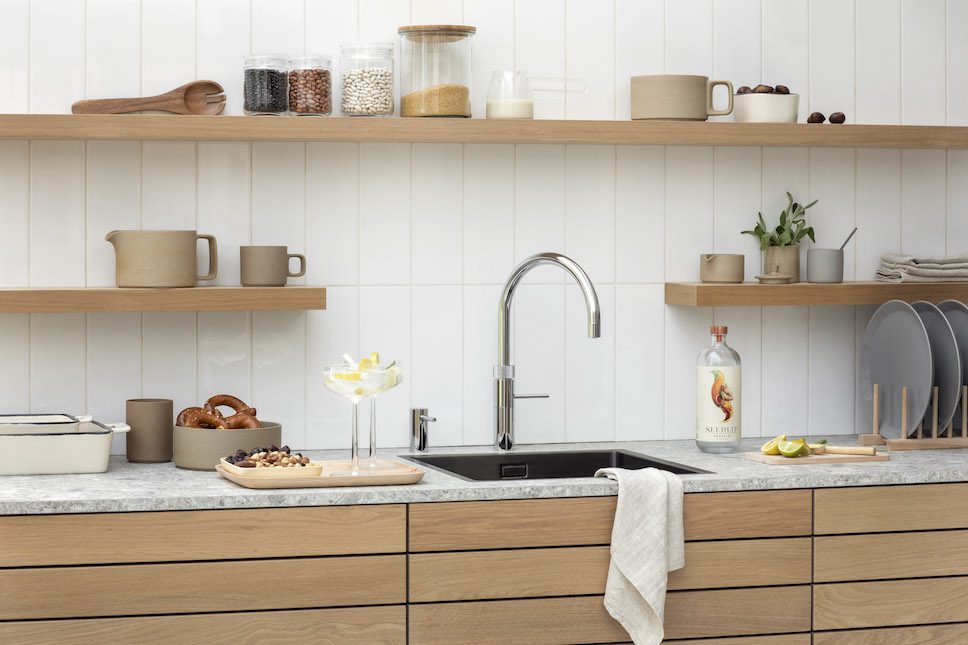 Quooker CUBE
The arrival of the new CUBE, an accessory built to fit effortlessly on to any existing Quooker tank, means that filtered, chilled and sparkling water is – rather magically – available at the touch of a button.
With the Quooker CUBE, not only is super chilled or filtered water available immediately, but the brand has carefully curated a product that is highly functional in its design and, simultaneously, insures responsible consumption too. No waiting, no waste. Plus, one canister of C02 yields 60 litres of carbonated water, significantly reducing the need for single-use plastic bottles. Something here at enki, we applaud.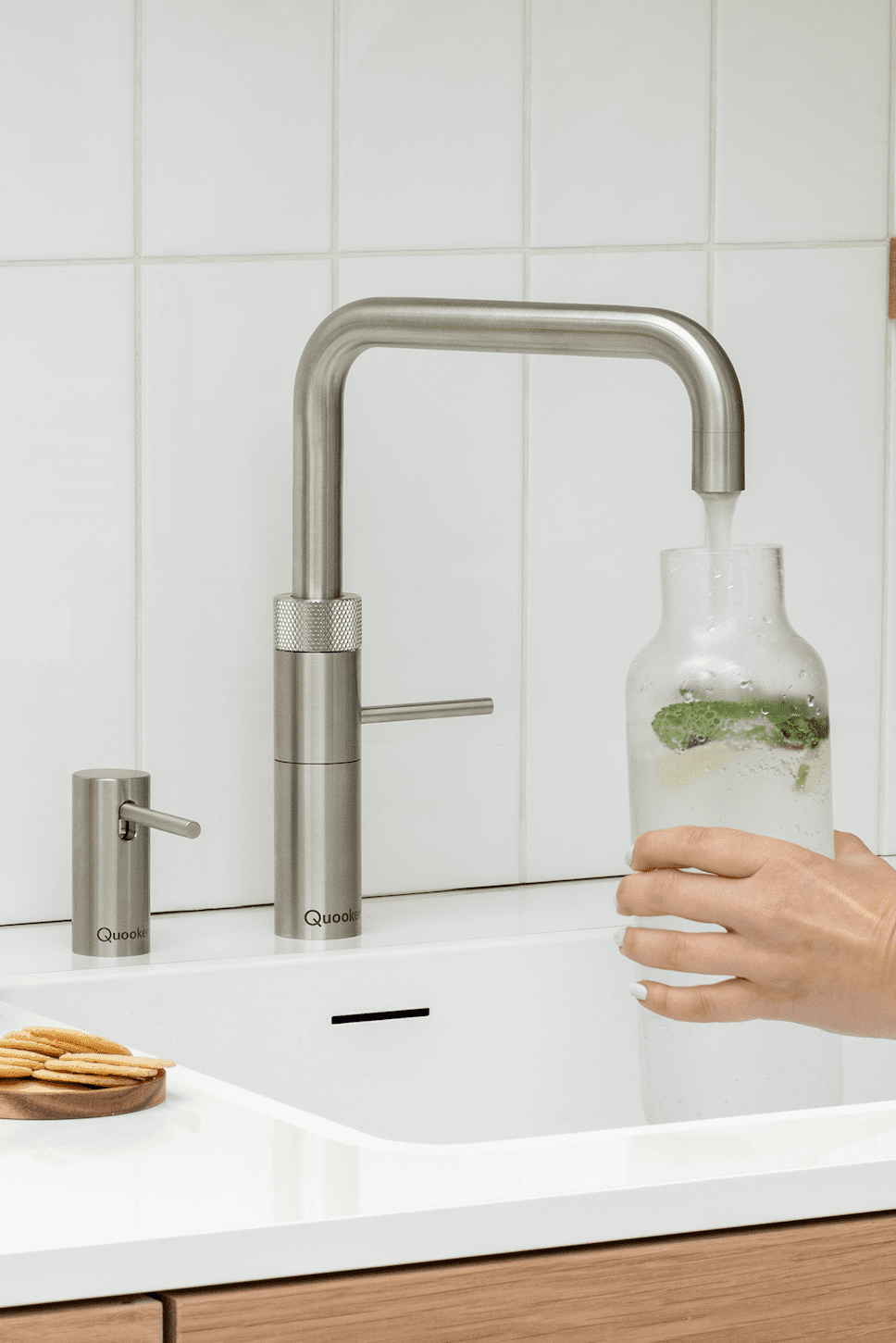 Processing around 6,000 litres of water before needing to be replaced, the CUBE's cartridges can be returned to the brand for re-use – again reducing unnecessary waste – and ultimately, changing the way water can be enjoyed and consumed sustainably.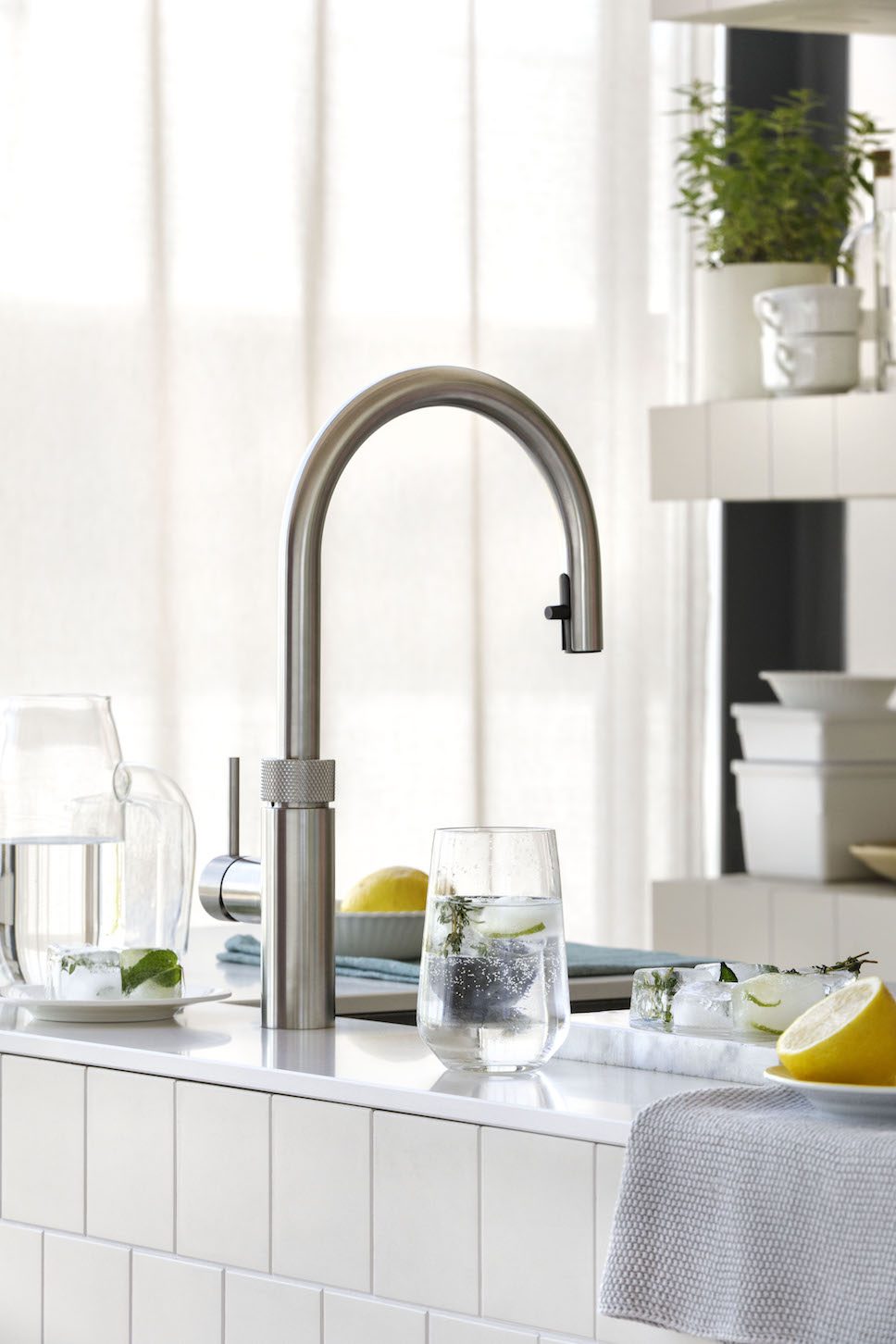 Quooker Flex in Black
Renowned for the original instant boiling tap, the brand continues to cause waves in the industry with their unique, design innovations as well as their approach to aesthetics, and the unveiling of their new Black finish for the Flex collection delivers a cool, very contemporary addition to the table.
With all Quooker taps delivering instant 100 degree boiling water on demand, this latest matt black addition has proved popular due to its ability to reduce visibility of fingerprints and smudges from daily use – effortlessly marrying aesthetics with functionality. With an in-built flexible pull out hose, notably the Flex collection also comes with a 'cut-off lock' prevention system in place to ensure boiling water cannot be used when the hose is in use.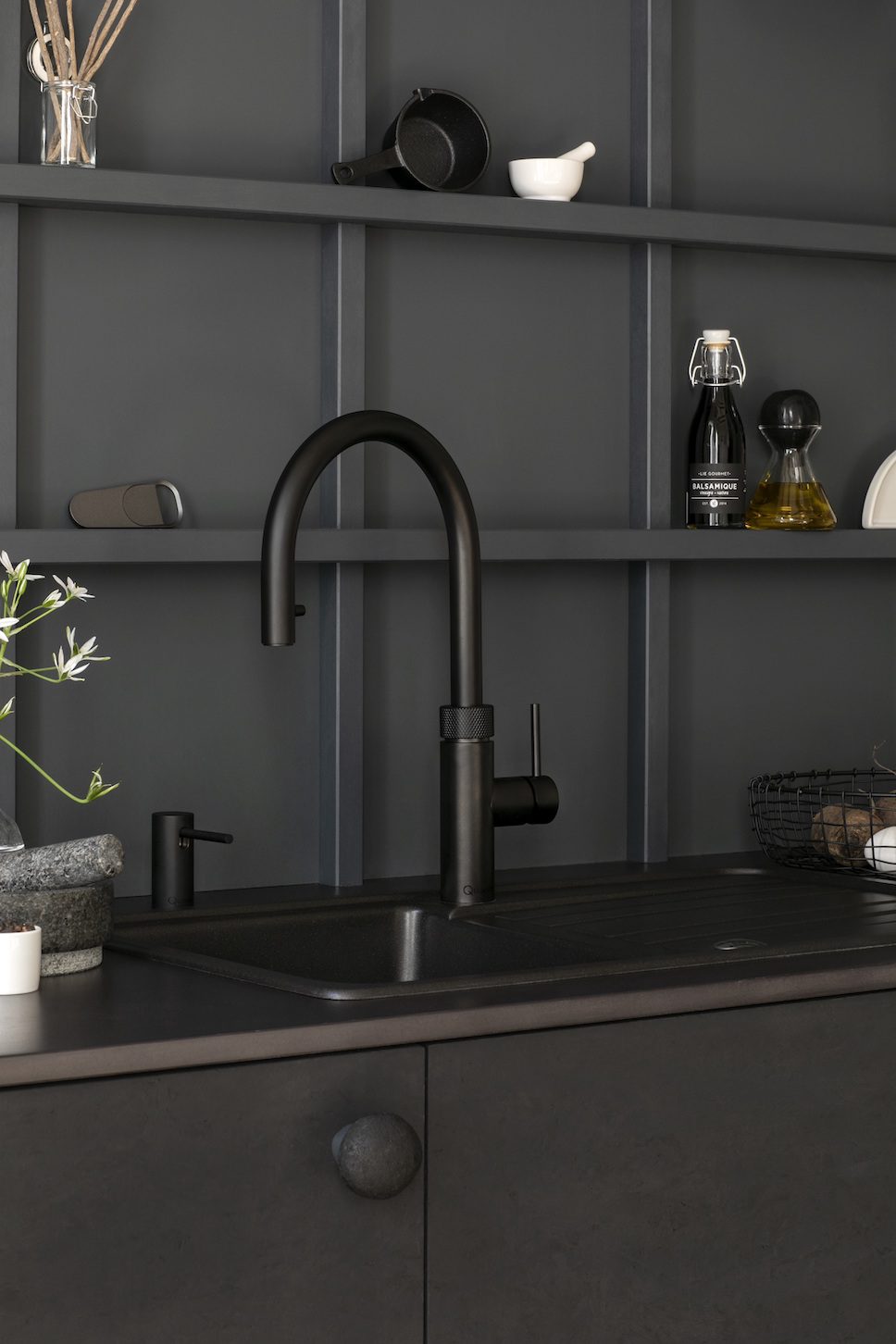 To discover more kitchen innovations from Quooker, click here.
For more design stories on enki, click here.