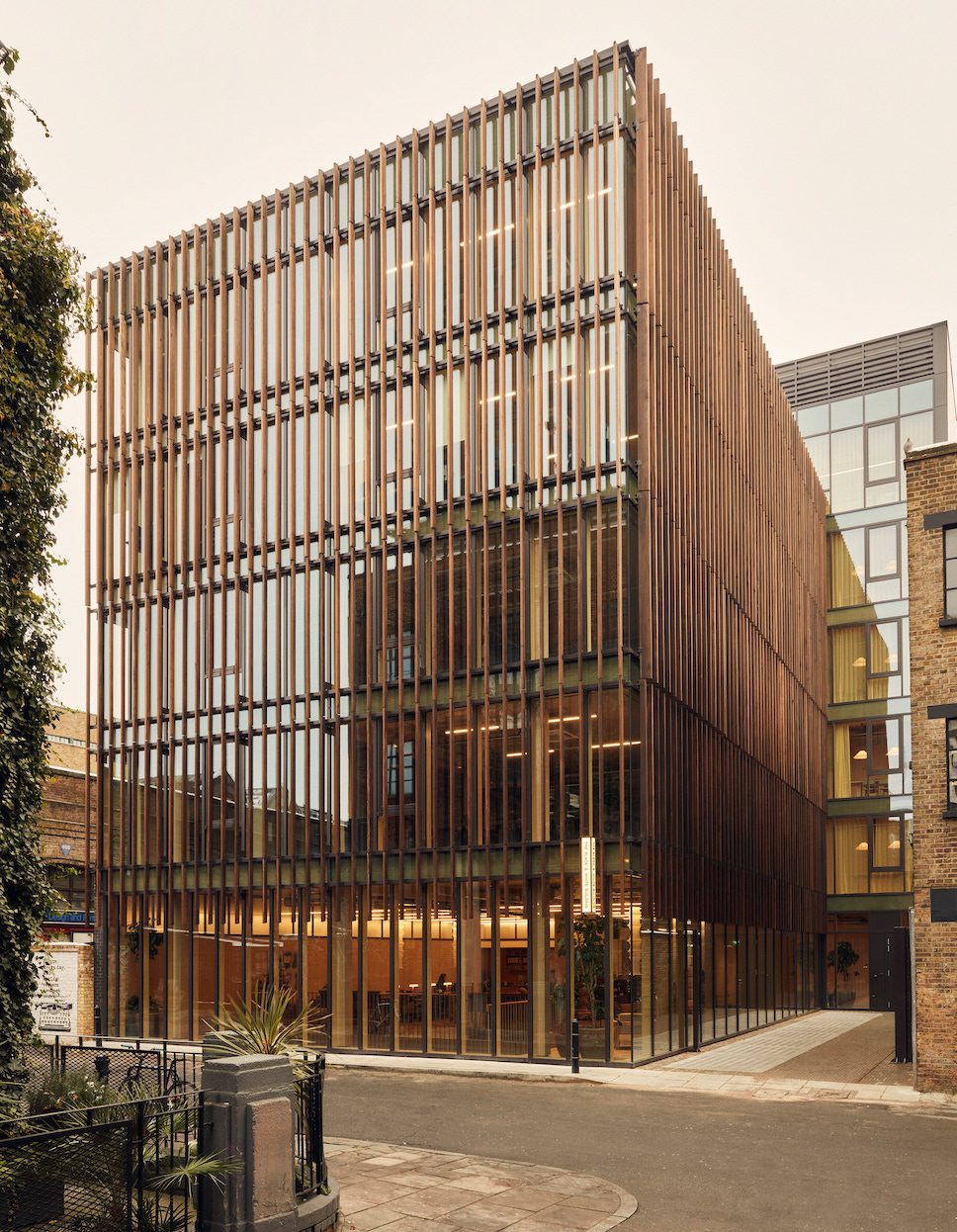 All eyes are on The Black & White Building, the tallest mass timber office to be constructed from the ground up in central London and a new landmark in sustainable architecture.
Standing at 17.8 metres above the Shoreditch streetscape, the seven-floor ultra sustainable building is the result of a collaboration between design-led workspace specialist TOG (The Office Group) and timber-build specialists Waugh Thistleton Architects. Their focus was on exploring an 'architecture of sufficiency' with nothing superfluous needed, an idea which has resulted in a building which is a model for the office architecture of the future.
Exemplary sustainable architecture
The Black & White Building uses renewable materials and innovative construction methods, minimises carbon expenditure and ensures that all process and material choices are as efficient and sustainable as possible. Handcrafted almost entirely from carefully sourced, sustainable mass timber, its construction reduced embodied carbon by 37% compared to traditional concrete buildings.
Built from the ground up using cross-laminated timber (CLT) and laminated veneer lumber (LVL), the building is also covered in thermally modified tulipwood which is lightweight and readily replenished. The façade's solar louvres play a big part in energy conservation as they protect the building from solar radiation, optimise the flow of natural light, and draw heat into the workspace.
The circular economy was a key consideration, not just with the passive design features but also in the construction, which uses all prefabricated and precision engineered timber components. This means that at the end of its life, the building can be easily disassembled rather than demolished, and the materials can be recovered and reused.
"The simplicity of this fully engineered timber office building
belies its groundbreaking innovation," says Andrew Waugh, founder
and director at Waugh Thistleton Architects.
"Setting a powerful sustainable agenda with only 410kgCO2e/m2 embodied carbon, material use has been optimised. Each component is designed to be as efficient as possible, resulting in an honest design without excess," Andrew Waugh explains.
"It clearly demonstrates that mass timber is a viable replacement for concrete and steel in the mainstream office market, saving thousands of tonnes of CO2. We're trying to change the way we build, to transform the industry."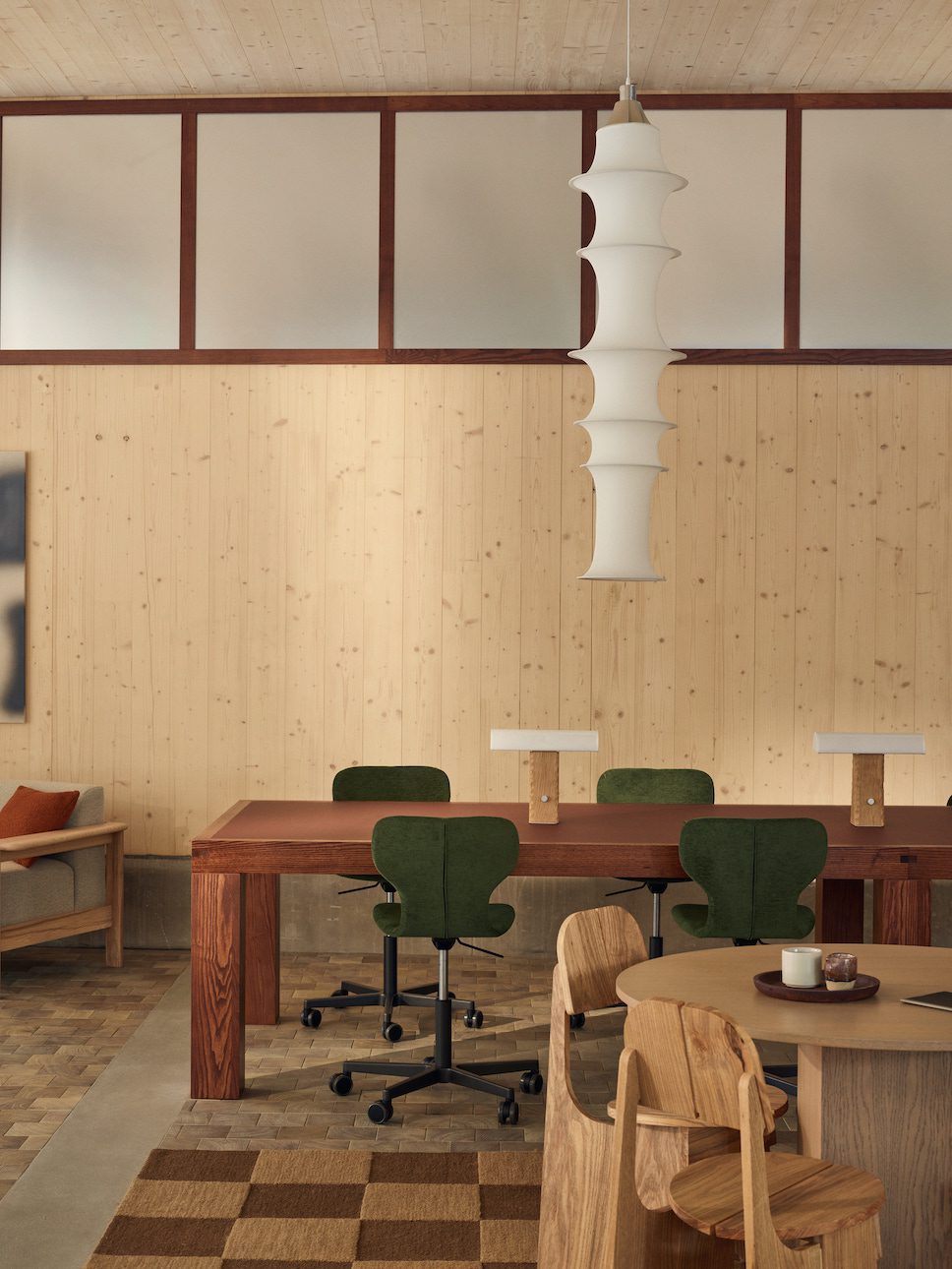 Work meets wellbeing
Internally, The Black & White Building has been consciously designed to encourage interaction and collaboration, and evolves with the needs of modern-day hybrid working. Interior designers Daytrip Studio have responded to the site's original function as a timber seasoning shed, and taken cues from the new building's timber façade to design minimalist yet comfortable and welcoming interiors.
As with the exterior, honest materials take centre of attention, with recycled and locally sourced materials abound. Throughout the building's 28 offices, six meeting rooms, phone and focus booths, and kitchens, along with lounges, breakout areas, and a yoga studio, all embody an organic warmth and have a welcoming feel.
Another principal influence on the design was the surrounding area of Shoreditch, a neighbourhood of artists, thinkers, and makers. By drawing inspiration from artisanal dwellings and maker's workshops, the design team focused on creating interiors that feel more relaxed and engaging than a typical commercial office space.
"One recurrent theme throughout the interior scheme is the idea of craft and artisanship. We drew inspiration from different decades and styles and the furniture also plays on this nostalgia," says Iwan Halstead, director at Daytrip Studio.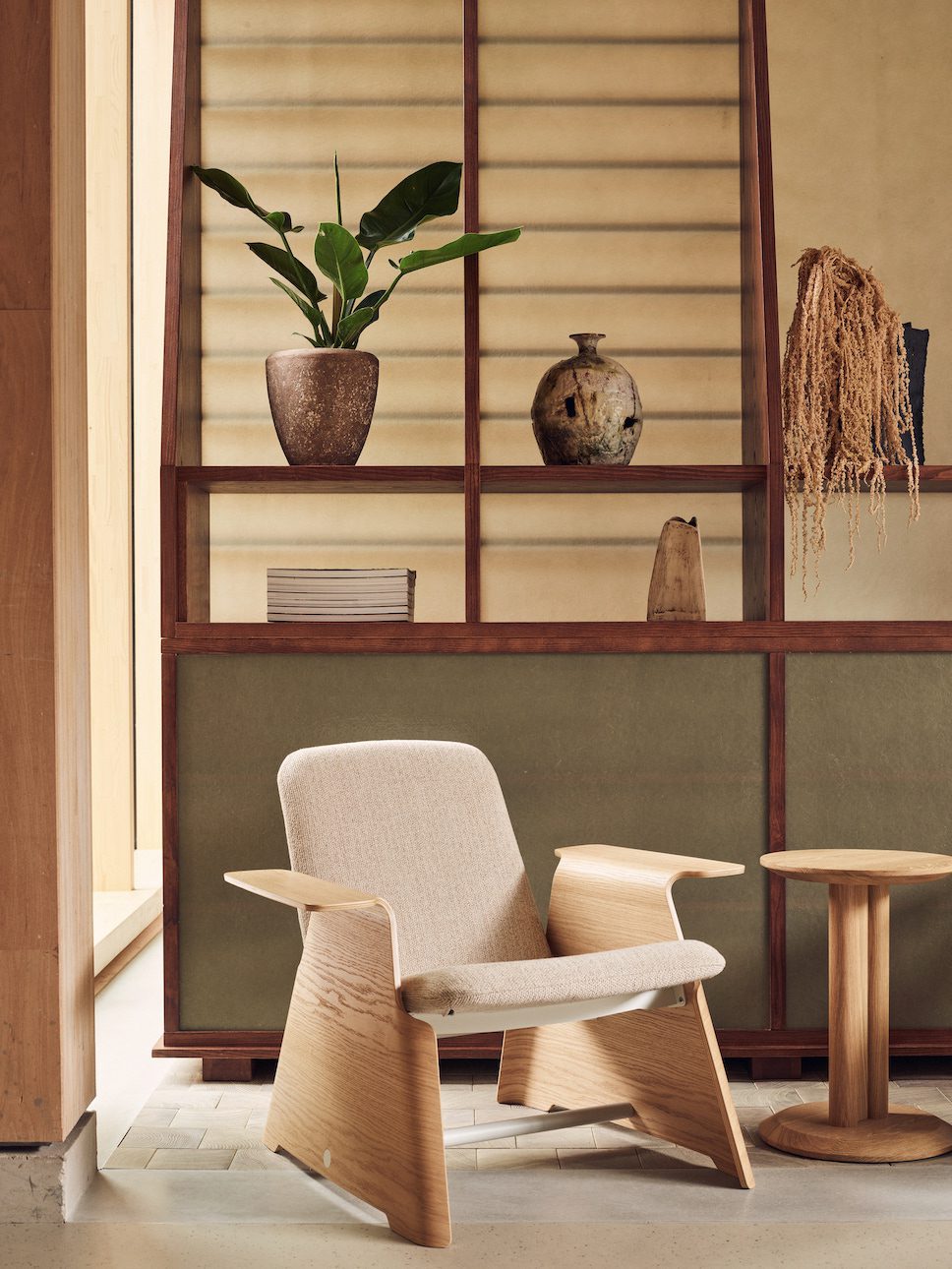 "We like to contrast vintage pieces with contemporary designs – there are nods to the 70s, 90s, and today. Warm institutional tones hark to the 1960s interiors of Hotel Okura in Tokyo, whereas more attention-seeking patterns and colours stem from the studio and residence of furniture and textile designer Antti Nurmesniemi in Finland," Iwan Halstead adds.
Now open, The Black & White Building incorporates spaces of all sizes, from smaller offices that suit start-ups though to entire floors for larger companies.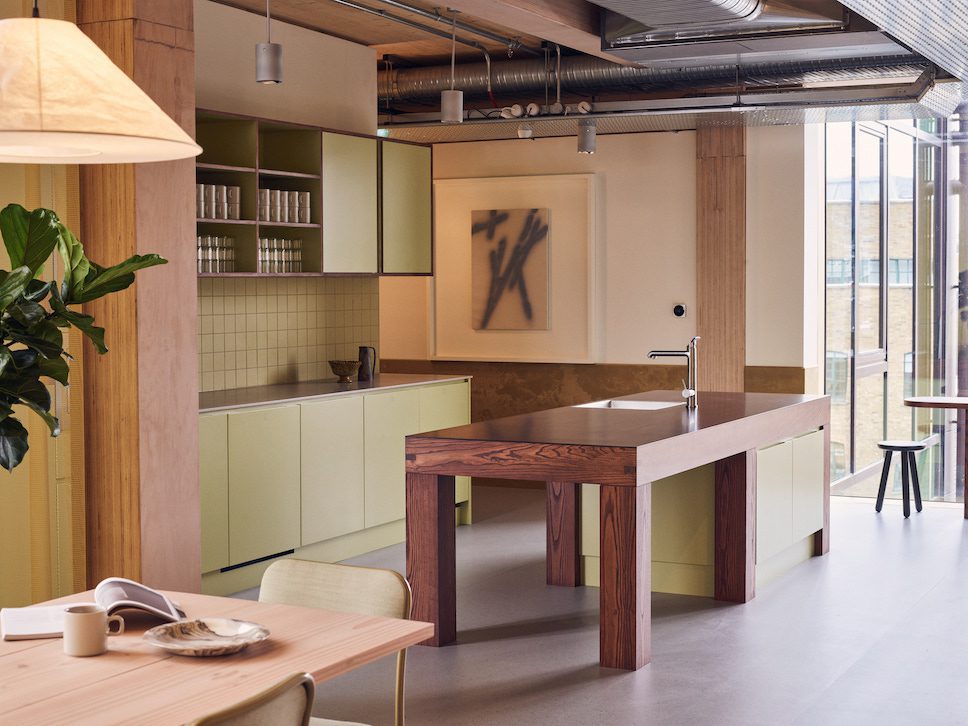 Project details:
Client: TOG (The Office Group)
Location: Rivington Street, London
Architecture: Waugh Thistleton Architects
Size: 4,000m2
Interior Design: Daytrip Studio
Photography: Jake Curtis and TOG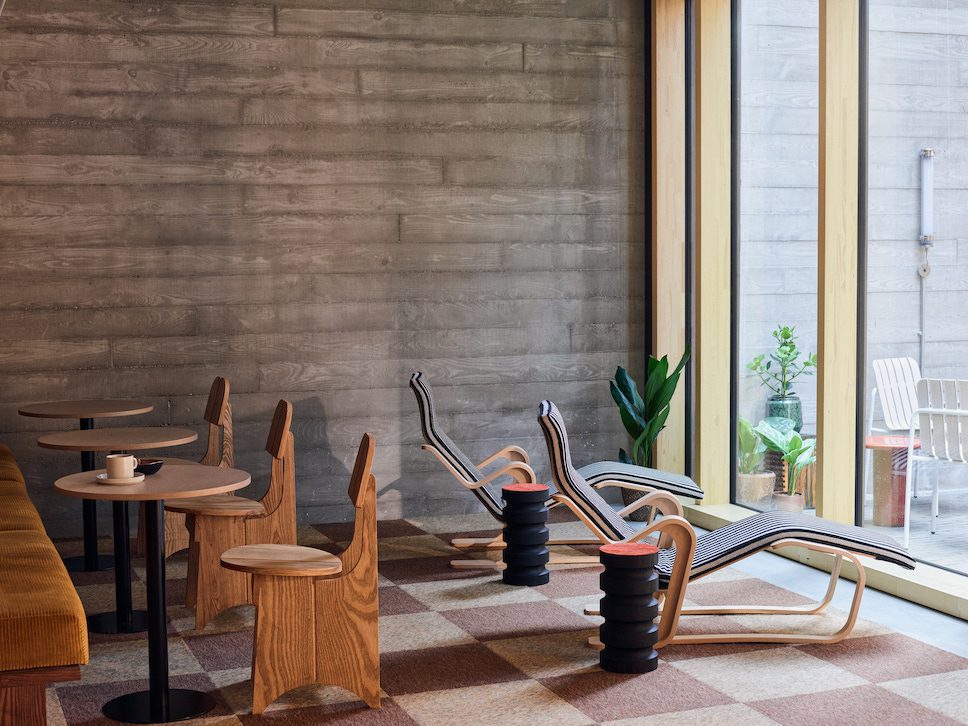 Find out more about sustainability-focused projects by TOG and pioneering timber architecture by Waugh Thistleton.
Read all of the latest architecture news and sustainability stories on enki.