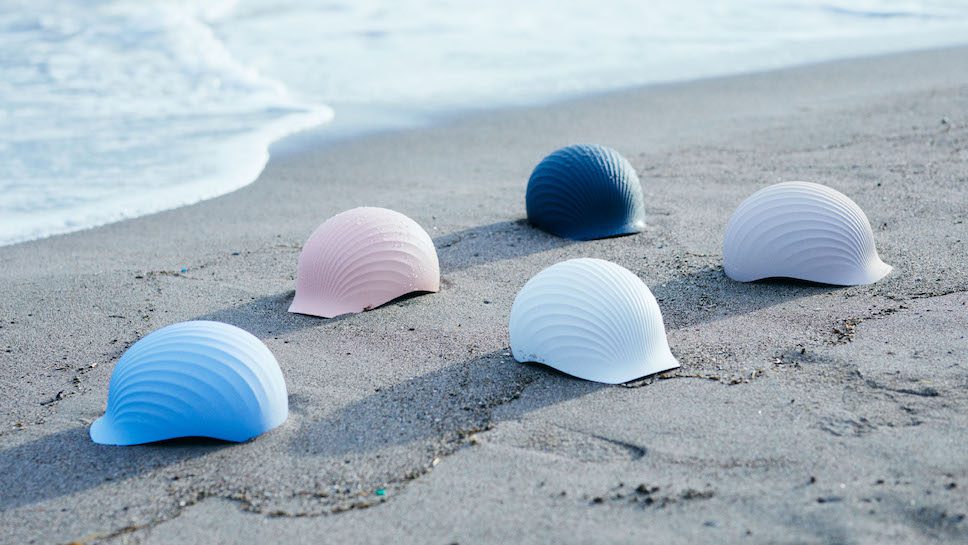 Creatively finding a use for waste scallop shells, the new Shellmet helmet design helps recycle 40,000 tonnes of marine waste and it forms an eco-friendly safety accessory.
This is the latest innovation, released from TBWA\Hakuhodo's creative team and Osaka-based Koushi Chemical Industry Co, was conceived as a sturdy and lightweight helmet for the fishing community in Japan's Sarufutsu village. Here, around 40,000 tons of scallop shells are discarded every year, according to Shellmet's creators.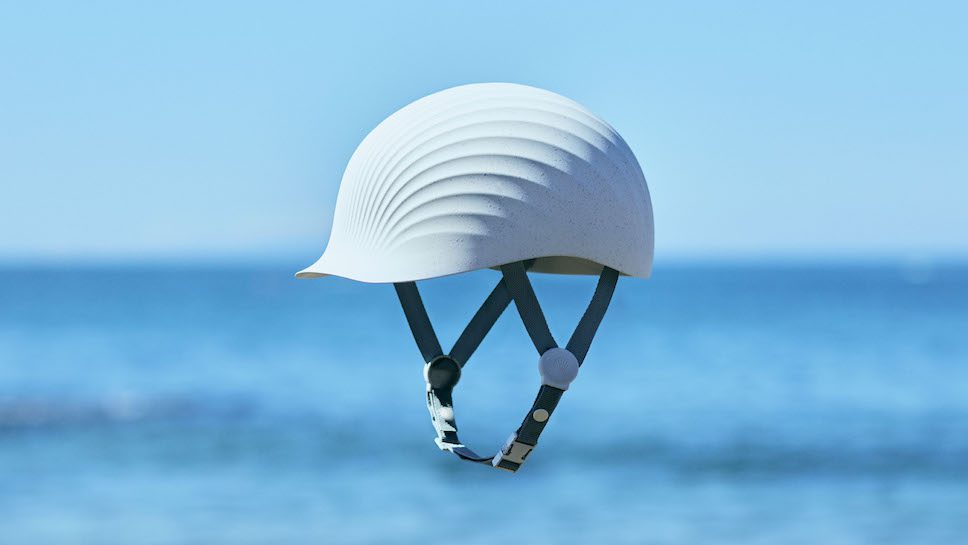 With the environmental impact of storing the scallops on the ground being hazardous and a potential cause of serious soil contamination, it was urgent for a solution to be found to ease the concern of the local community.
The shell-like structure of the protective headgear is made from Shellstic, which is an environmentally friendly material developed with Koushi Chemical Industry Co. It combines scallop shells from the seafood industry with recycled plastic, and can be moulded in the same way as regular plastics.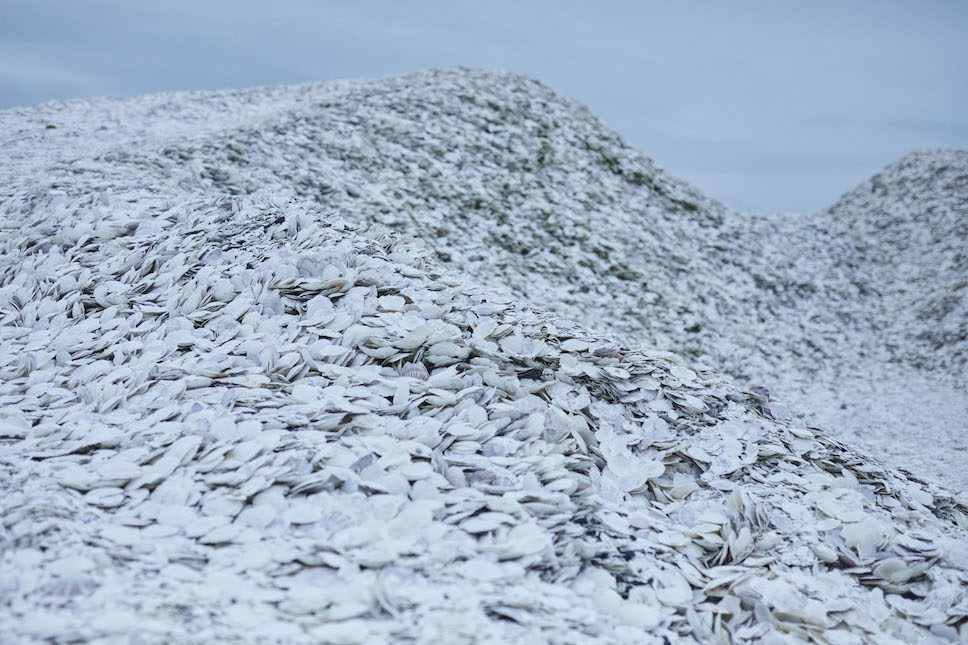 "Based on the idea of biomimicry, Shellmet incorporates a special rib structure in its design that mimics the structure of scallops, which are part of the material. As a result, we have achieved a strength approximately 33% greater than normal," say Shellmet's creators. This upcycled material is also said to contribute to a maximum 36% reduction in CO2 emissions compared to the use of 100% new plastic
Mineral and synthetic pigments are used to colour the Shellmet design, which is available in Coral White, Sand Cream, Ocean Blue, Deep Black, and Sunset Pink, reflecting its close connection to nature.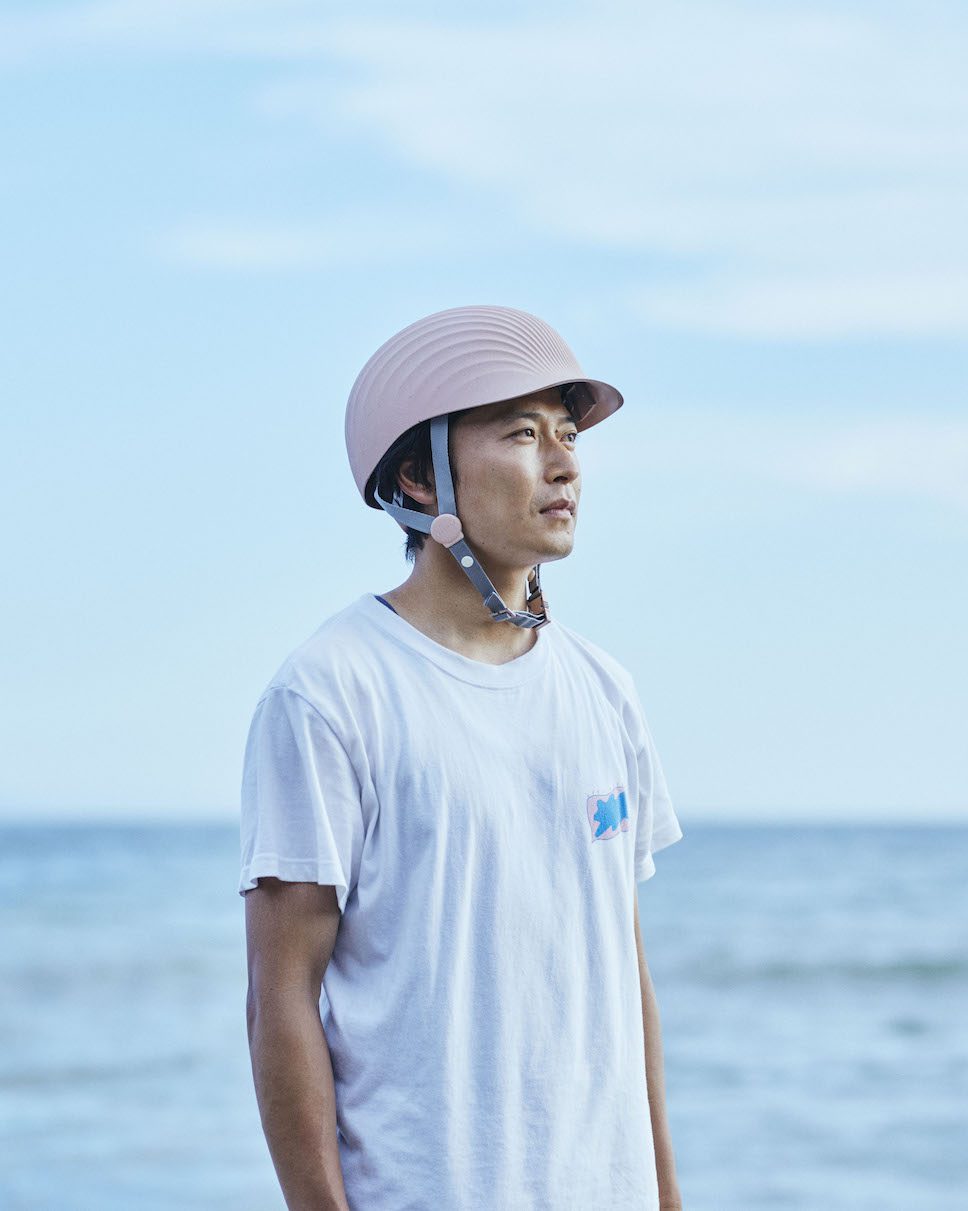 "While new materials are being mass-produced, hundreds of thousands of tons of waste are incinerated or landfilled each year that could still be used. We believe that it is essential to recycle more waste than ever before in order to promote a sustainable society," says Tetsuya Nambara, Planning & Development Supervisor at Koshi Chemical Industry Co.
"We are pleased to be able to collaborate with the people of Sarufutsu Village and help solve social issues in the region," he adds.
Looking to the future, the creators plan to further promote the use of eco-plastic, and want to see Shellmet used by locals for protection on occasions when emergencies such as earthquakes and unpredictable weather occur.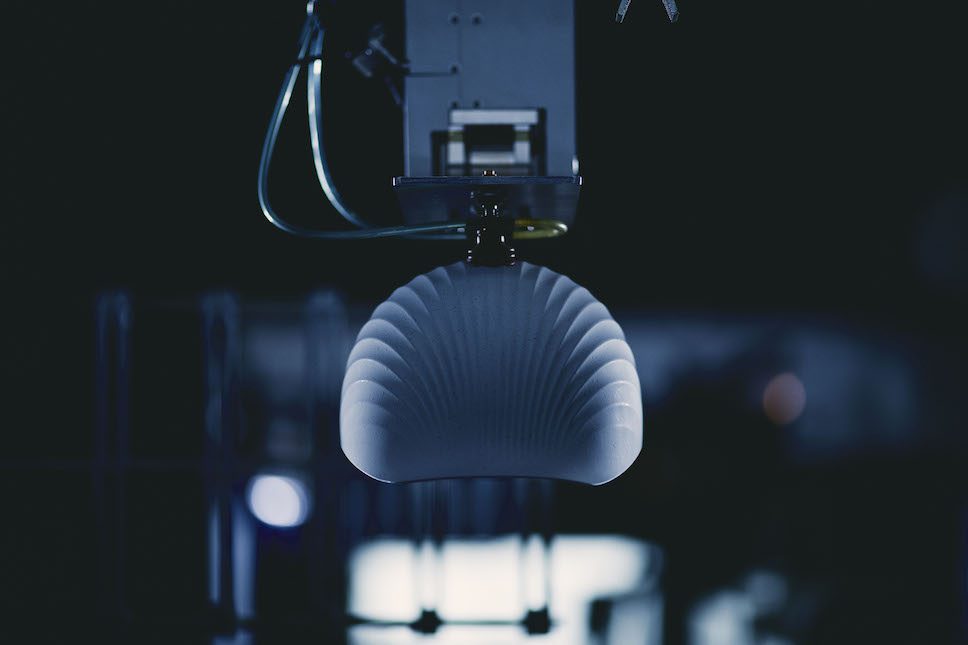 Photography credit: TBWA\Hakuhodo
Find out more about Shellmet from Koushi Chemical Industry Co.
Take a look at more design news on enki, including other material innovations such as a sustainable composite made from discarded eggshells by NatureSquared, and a new type of wood made from forest debris by Japanese designer Yuma Kano.