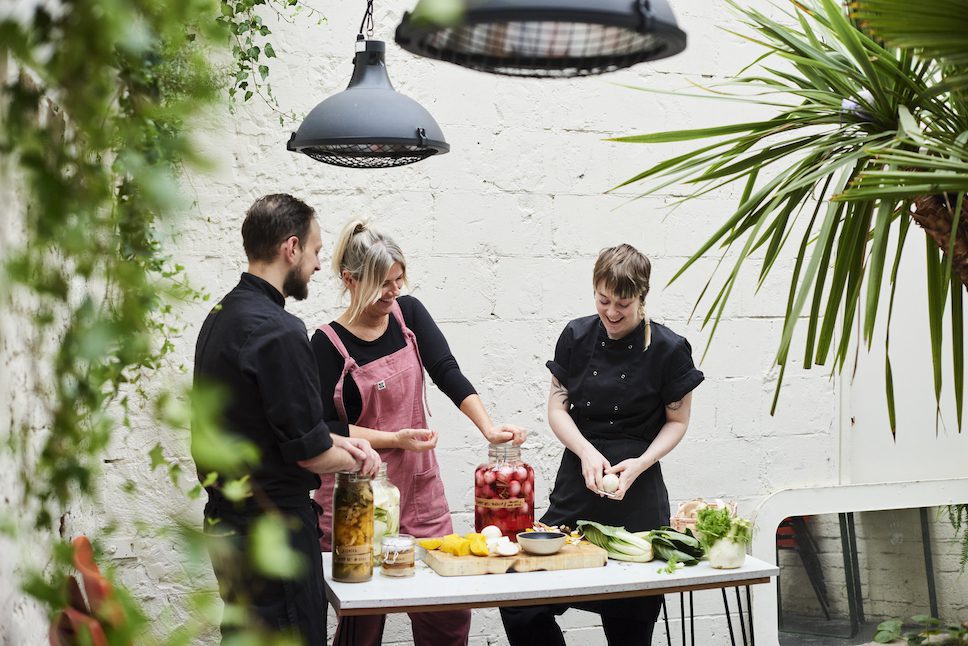 Welcome to Enki's Eco Edit: January 2023, the first in our new monthly series which will round-up our curated selection of the best eco-friendly brands, shopping ideas, and places to visit. This month, we take a look at ideas that will help inspire a happier and healthier start to 2023…
1. Sustainable vegan restaurant in London to open this month
A new 'hyper-seasonal and sustainable vegan restaurant' by architect-turned-restaurateur Elly Ward will open in London's Hackney this month. It's called Edit and it's certainly going to be must-visit for anybody looking to try out the six-course tasting menu.
The refreshing menu of modern British, plant-based dishes are at the heart of this new eatery, celebrating organic and sustainable produce with a circular and low-waste philosophy. Dishes will change daily, and an emphasis will be placed on local produce, with ingredients to be sourced from small-scale farms, foragers, and independent producers.
The pared-back interiors, designed by architecture practice Morris + Co, mirror the sustainability ethos, featuring reclaimed furniture and tables made from recycled wood waste set against an original brick wall backdrop. Bookings are now open online via edit.london
2. Designer Ilse Bouwens creates sustainable bird houses
You don't have to wait until the RSPB's Big Garden Birdwatch (27th-29th January 2023) to step outside and enjoy a spot of wildlife watching at this time of year.
With her Bamboo Bird series, designer Ilse Bouwens has created a range contemporary sustainable birdhouses and bird feeders made from bamboo – and these provide much-needed food and shelter for our feathered friends during the chilly winter months.
The three designs, named Fly Inn, Take a Bite, and Peanut, are available in two variants per design: one that can be mounted on an exterior wall or tree, and another that can be staked into the ground with a pole stand. Fully recyclable, each cylindrical-shaped design is made from bamboo sheet material. Pop one of these up in your garden and enjoy observing how the birds assemble. They're available from Heeej!
3. Naturalmat unveils its new bed made from sustainable Devon Oak
With the shorter days and darker mornings, there are plenty of reasons for staying in bed and hibernating at this time of year.
If you are focused on finding that dream new bed, take a look at the latest additions to Naturalmat's collection of sustainably made beds. The Devon Oak bed is crafted from the timber of Devon's ancient oak forests, and a natural oil finish allows the beauty of the grain really shine through.
"Through our marine heritage, we have long been fascinated by how the timber we source evolves into the beds we make and it is this link between nature and craft that we are so keen to restore in people's minds," says Naturalmat founder Mark Tremlett
4. Running brand On creates sustainable running shoes made from carbon emissions
If you want to make 2023 the year you step away from fast fashion and make more conscious shopping choices, then take a look at Swiss brand On and its ambition to change the world of running with its sustainable running shoes.
The pioneering brand uses CleanCloud™, a new high-performance foam for running shoes that is created using carbon emissions as a raw material. The technology behind this EVA (ethylene vinyl acetate) foam, which converts pollution into products, has been developed in collaboration with innovative companies in biochemicals and plastics innovation, including LanzaTech and Borealis.
"It's a win-win situation: we are capturing emissions before they pollute our atmosphere and, at the same time, we're moving away from fossil-based materials," explains Caspar Coppetti, co-founder and executive co-chairman of On. The aim is to be able to use it in other shoe parts and products in the future. Find out more online at On.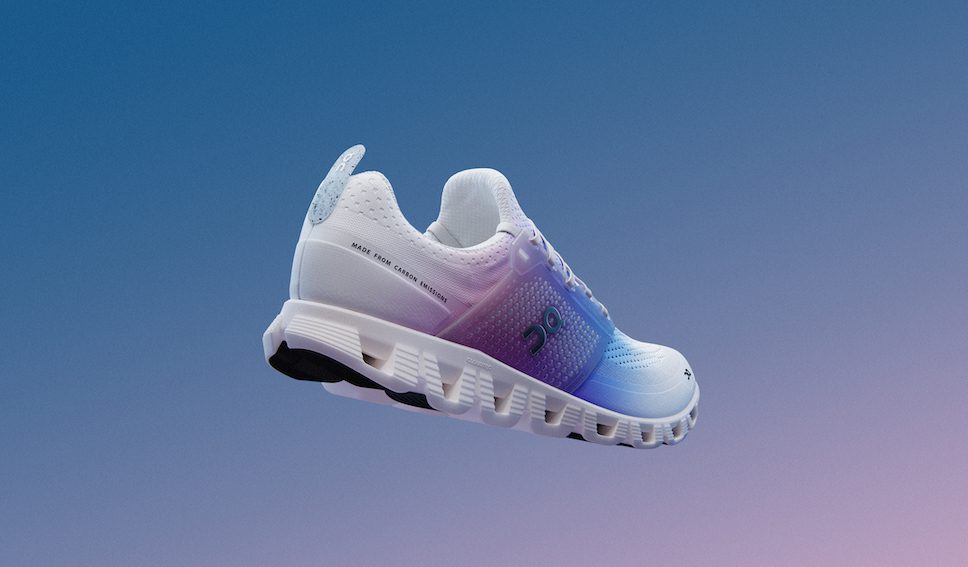 Last but not least in Enki's Eco Edit: January 2023 is….
5. Explore sustainable ways to travel with Slow Adventure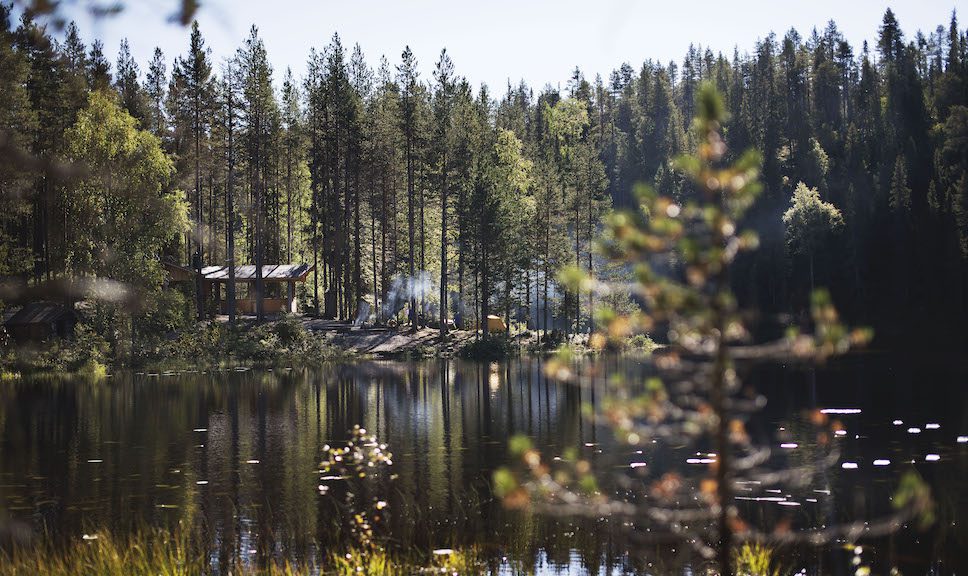 One of the best ways to beat the January blues is to start planning your next adventure, but where do you want to go to next?
When it comes to exploring, slowing down can give you a more restful experience, and it's not only about being mindful in this sense, but also in the way we think about our modes of travel and how we can support local communities during our stays.
Sara Mair Bellshaw, co-founder of sustainable travel platform Slow Adventure, explains: "Slow adventures are immersive nature-based experiences. The three key elements in a slow adventure include a human or nature-powered activity, nature-based accommodation, and food and drink (local, foraged, hunted, gathered, grown, and crafted)." Read the full interview with Sara inside our November 2022 edition.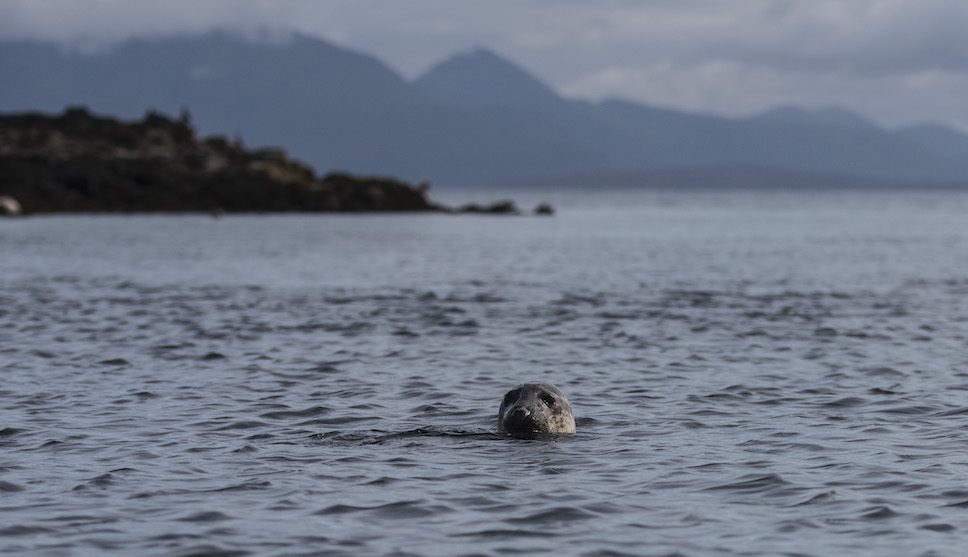 We hope you've enjoyed reading Enki's Eco Edit: January 2023, and if you want more then check out all of our sustainability news stories online.