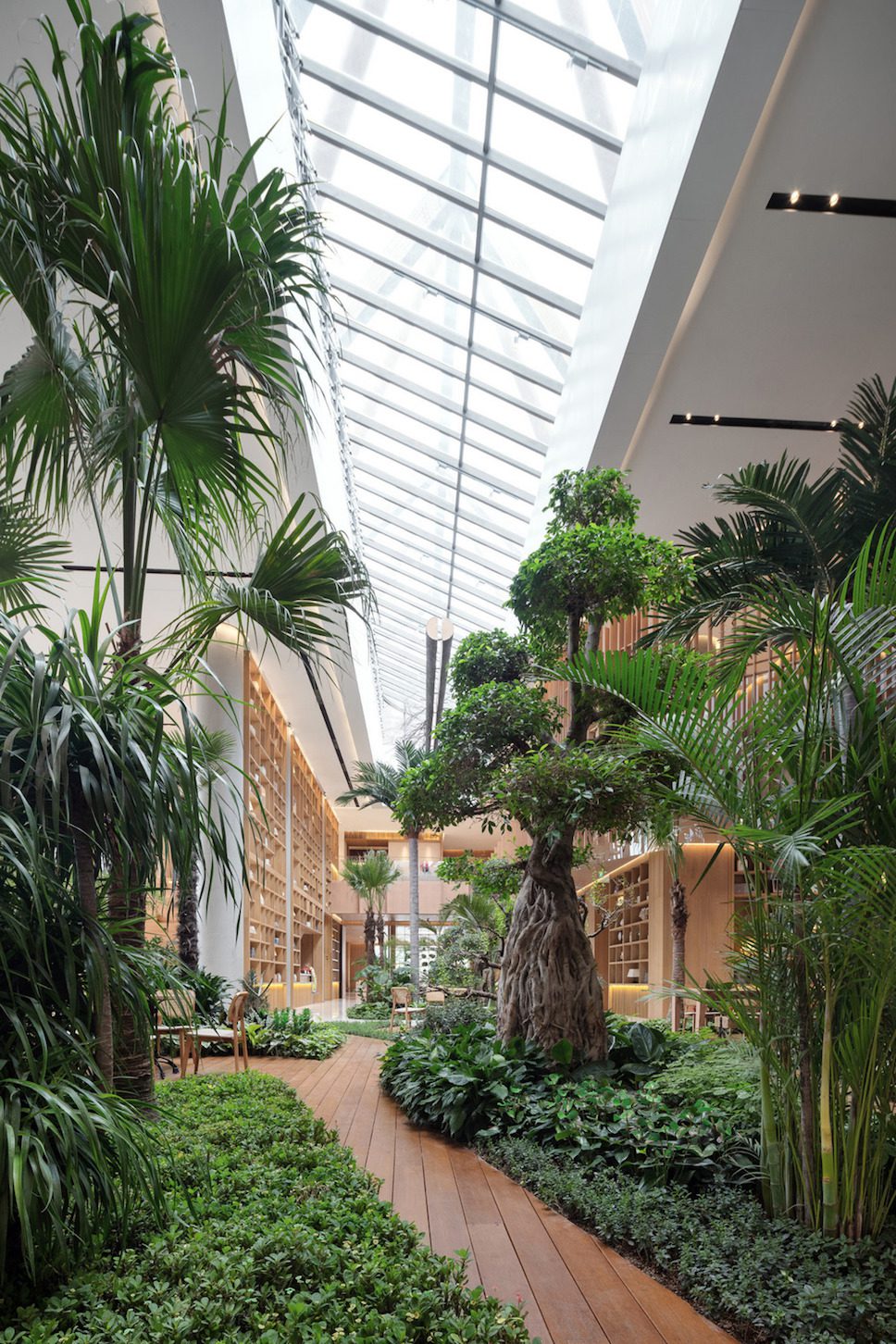 In Yinchuan Shi, China lies the Nanbo Bay Reception Centre, an urban forest garden designed by Sunson Design.
Sitting adjacent to China Yinchuan Cultural Park and backed by wetland, the river surrounds the buildings in an elegant half-moon, complimenting the architecture. Inside, the "Hall of time" welcomes visitors into the project, creating a truly breathtaking first impression with its towering wooden dome and circular opening simulating the sun. Beneath, a circular water view device bears the words "Life should be spent on enjoying good things", a suggestion that one should never waste time.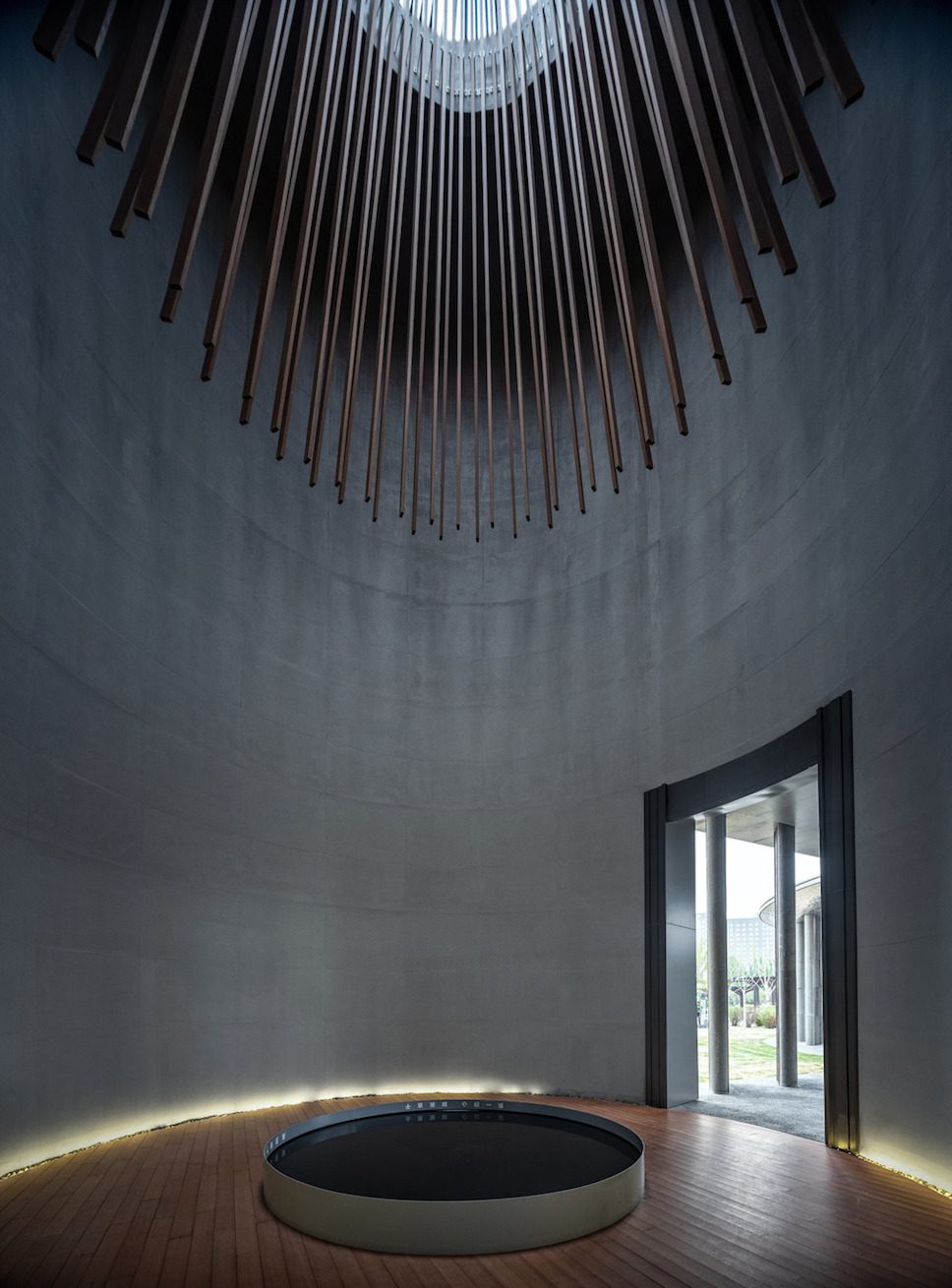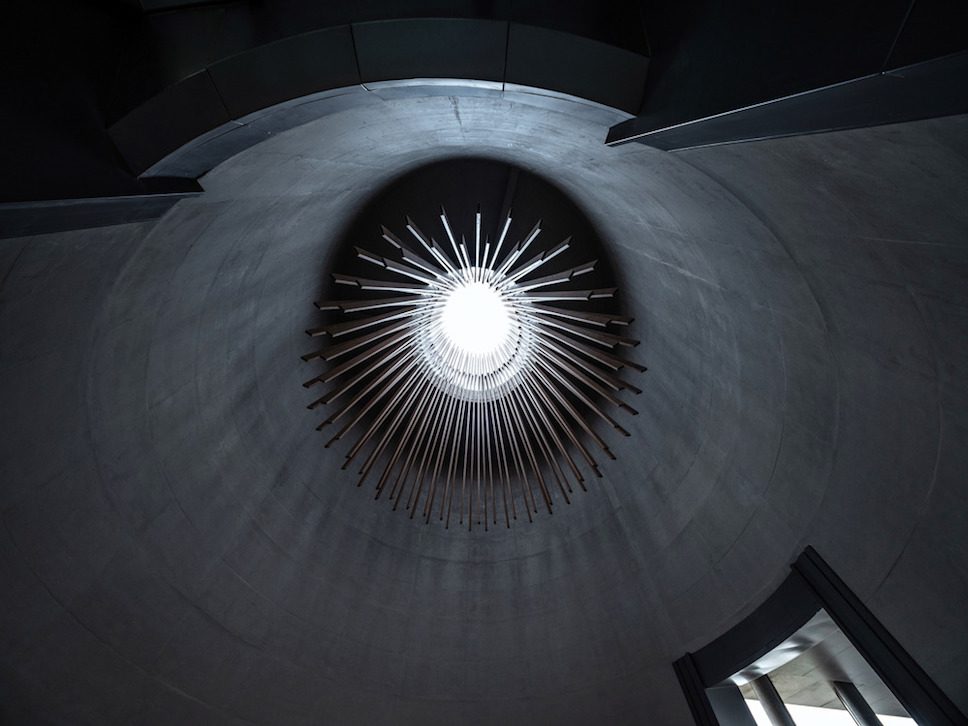 Beyond this awe-inspiring entrance hall is the reception hall which embodies a small but thriving ecological miniature version of a "city rainforest". Booming with flourishing fresh green plants and bamboo, this burgeoning environment plays host to a series of chairs and tables, a few carefully placed quiet social spaces for people to meet and congregate at. Cut pine and towering cypress trees draw the eye up to the glittering atrium where daylight seeps in and illuminates all within. The corridor continues in the same thriving manner, equipped with undulating trees which effortlessly highlight the varying levels of the build. As you leave the "rain forest" you enter the sand table display area, another space that echoes the reception centre's continuing natural interior theme.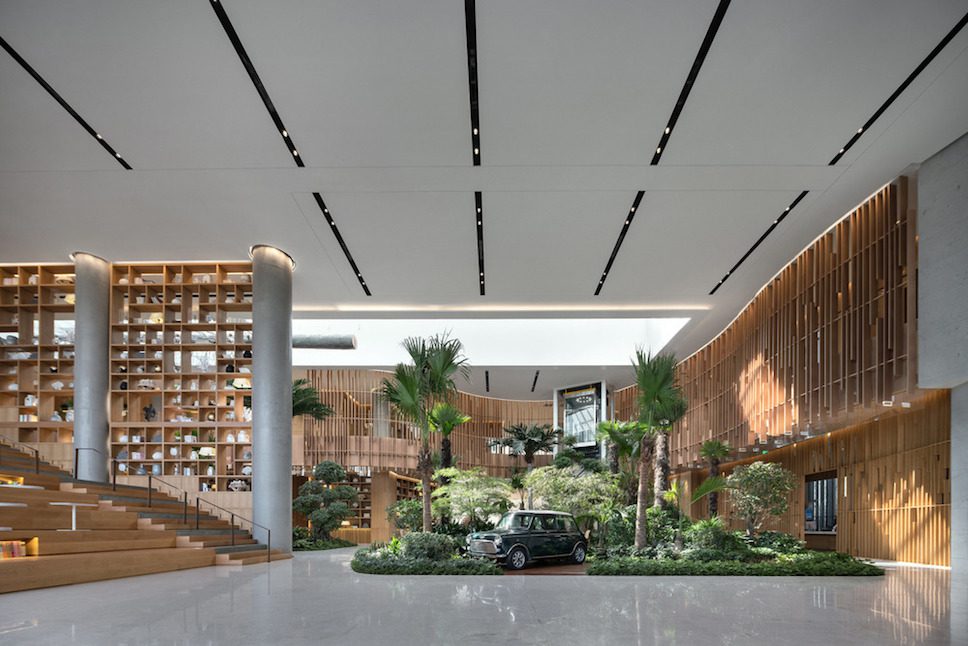 The Sunson Design team have taken time to implement carefully considered design details throughout the project. A ladder-like bookshelf wall resides on the left hand side of the reception hall, creating a subtle divider between the reading bar and the corridor, while brighter elements – including a playful wallpaper design featuring fruit-infused patterns – brightens the more sociable dining areas. Custom accessories, such as the hanging lamp woven with hemp rope in the reception area brings texture to the table, while a floor-to-ceiling wooden sculpture rises elegantly in the landscaped courtyard. A glass wall reveals the level of the swimming pool, while the viewing terrace on the second floor of the project offers an angular palette of intriguing architectural interior shapes.
Project Notes:
Project Name: Nanbo Bay Reception Center
Project Location: Yinchuan, China
Construction Organization: YC JianFa Properties Ltd.
Client: YC JianFa Properties Ltd.
Completed Time: 2020.11
Indoor Floor Area:4745㎡
Interior Design Company: Sunson Design Ltd.
Design Director: Jun Pan
Design Team: Zhijun Luo, Xia Luo, Yuling Zou, Xuemei Chen, Qing He, Wenhao Ye, Xiaoyi Liu
Photography: Kanghui Zeng
Project sourced from: V2com Newswire