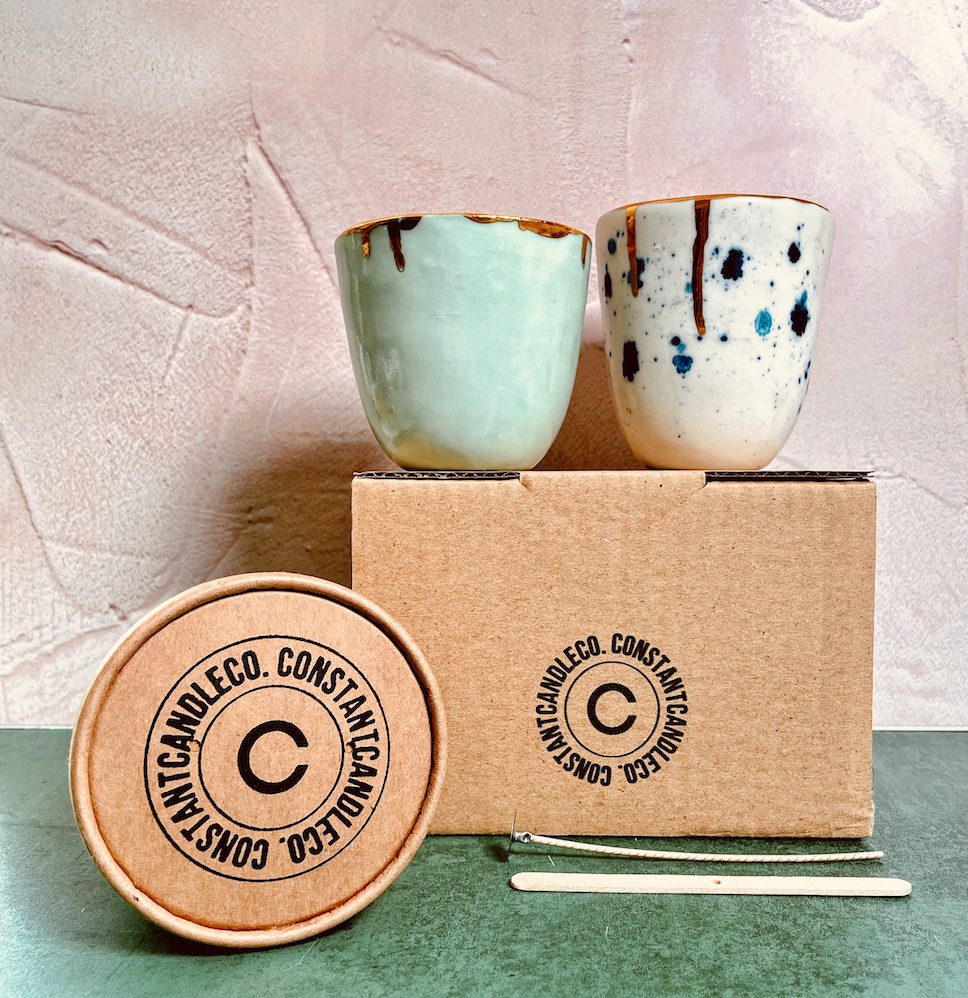 "The Constant Candle Company is saving the planet – one candle refill at a time."
If you're evening relaxation plans aren't complete without the comforting glow and delicate scent of a burning candle, you'll be very interested to discover the first sustainable luxury heat and pour scented candle wax by Constant Candle. That's right, there's an alternative to single-use candle holders.
Conceived when founders and friends, Rachael Clark and Nicky Hoad became frustrated with the wasteful process of replacing a scented candle with a new candle and an entirely new candle holder, Constant Candle not only proffers beautifully sustainable luxury candles (made and hand-poured in the UK – not to mention perfect for displaying on your coffee table) but they deliver high-quality, affordable candle wax refills by post. Because, as the creative duo state, "rinsing and refilling a container is always preferable to recycling."
Constant Candle have also teamed up with Somerset-based ceramics artist, Bridget Hemmings to offer customers a truly exclusive collection of 'use forever' ceramic candle holders designed especially for The Constant Candle Company. These beautifully rustic porcelain vessels are available in a sumptuous palette of colours and all debut the artist's signature gold lustre dripping from the rim.
Simply order your vegan, rapeseed wax refill (infused with a luxurious blend of oils) online from Constant Candle and await the arrivals of your refill in its beautifully packaged, eco-friendly, recyclable packaging. Supplying everything you'll need to craft a new candle in your existing candle holder, from the pre-fragrance candle wax to the lead-free cotton wick, wooden wick holder, videos and instructions, it's also a great opportunity to get a little crafty and enjoy some time out from the pressures of the usual nine to five.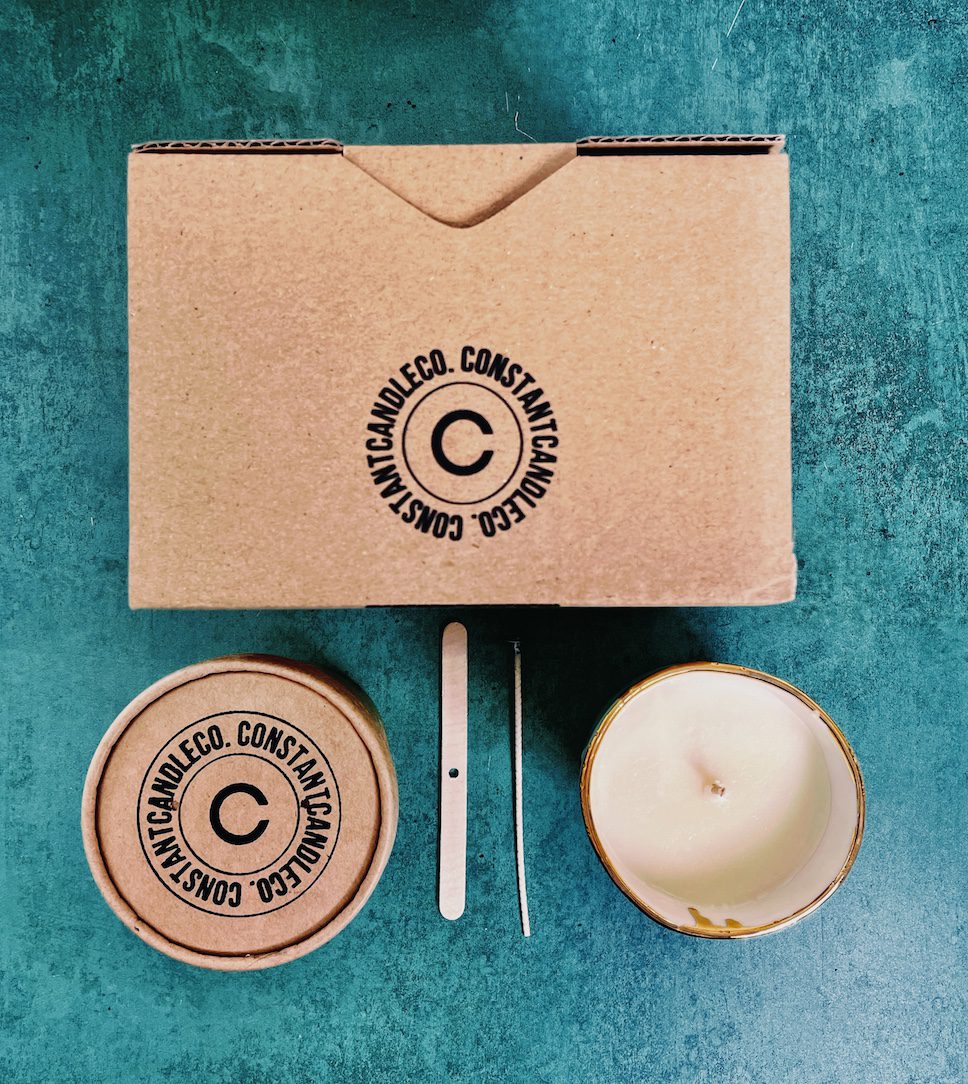 "Like so many of us, I had accumulated a collection of beautiful candle pots – but without a way to refill them, they became little more than clutter. We actively want you to buy less rather than more from us so we can save you money while we also help save the planet." Co-founder, Rachael
With a zero-waste ethos beating at the heart of the brand, every element of their business has been carefully considered by the founders. From the recyclable packaging, to the candle wicks and their circular logo – which references the circular economy – The Constant Candle Company is determined in their mission.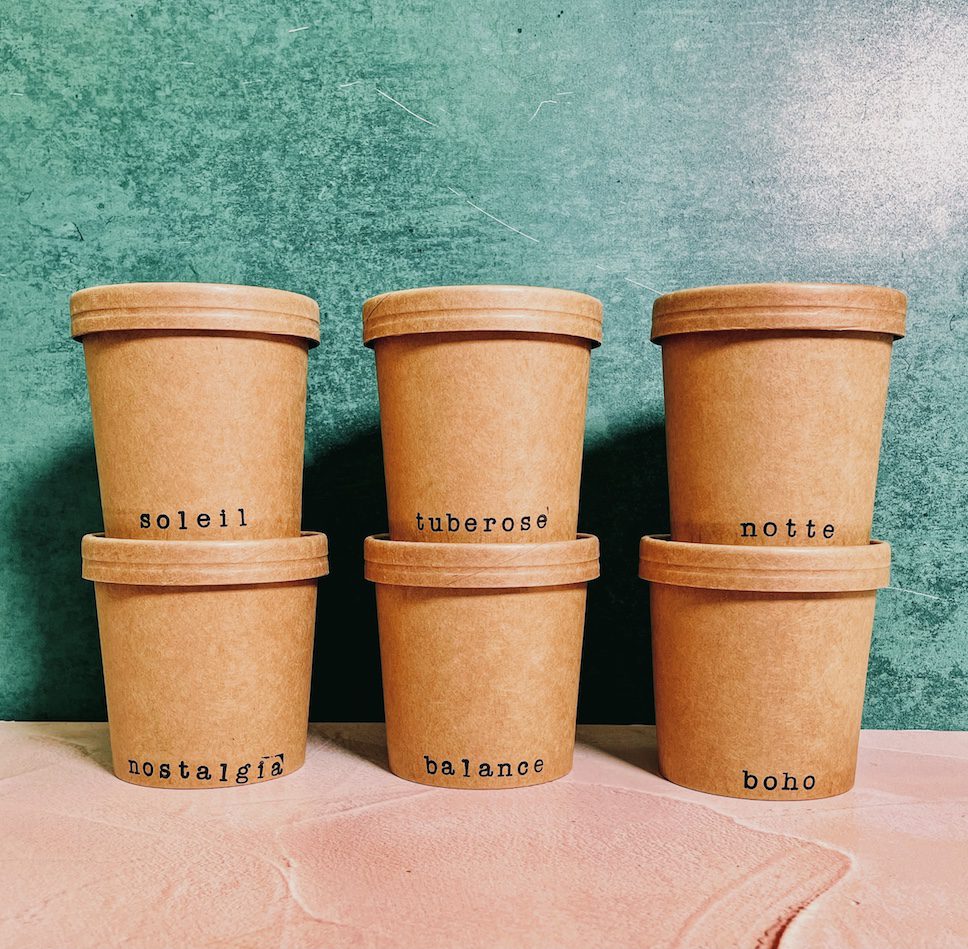 "When we dug into the facts about the environmental and health effects of badly made candles it made us set on finding a solution. We had to rethink everything to make the first truly sustainable zero-to-waste candle – from the stickers normally used to attach the wick to the glass to the candle safety labels which are usually made from unrecyclable plastic and effect your ability to recycle the glass." Co-founder, Nikki
Discover more about The Constant Candle Company's sustainable, reusable candles.
Explore more sustainable design stories on enki.