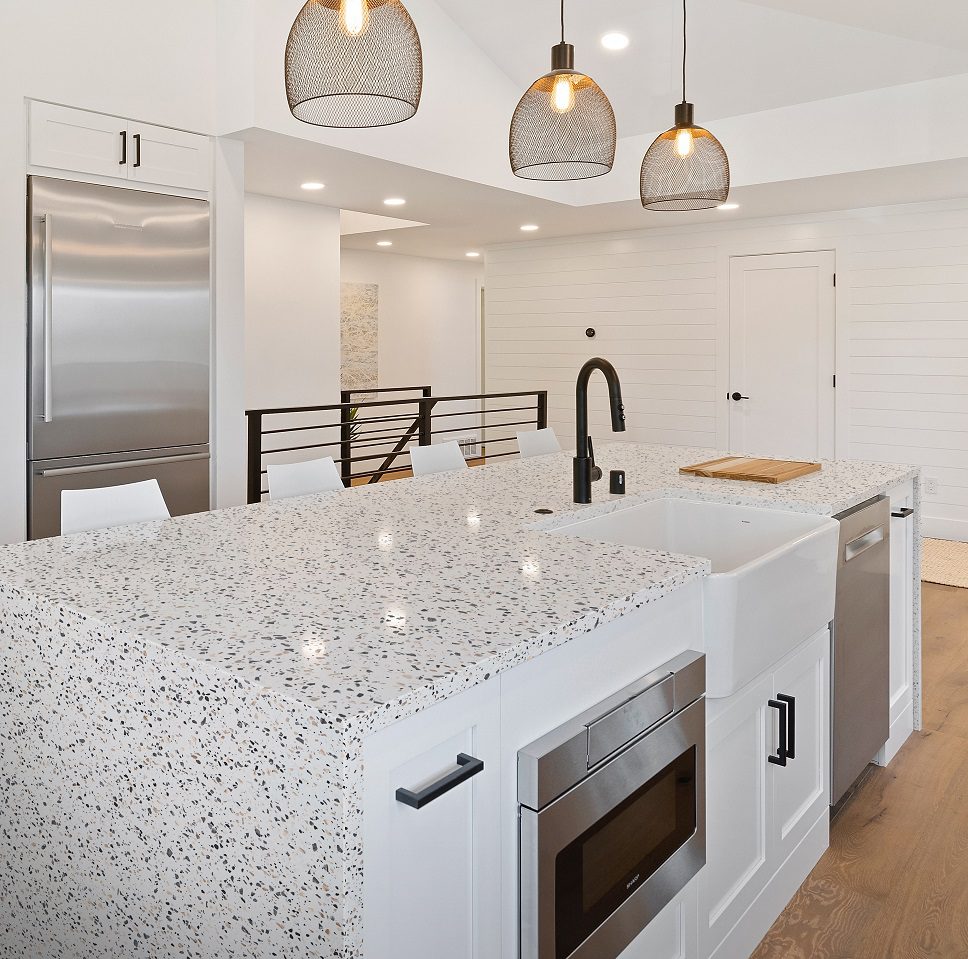 The premium, eco-friendly, award-winning surfaces that Staron create, are being rolled out in several new colours this March. Influenced by contemporary living and design, the new hues will instantly uplift any tired commercial or residential space.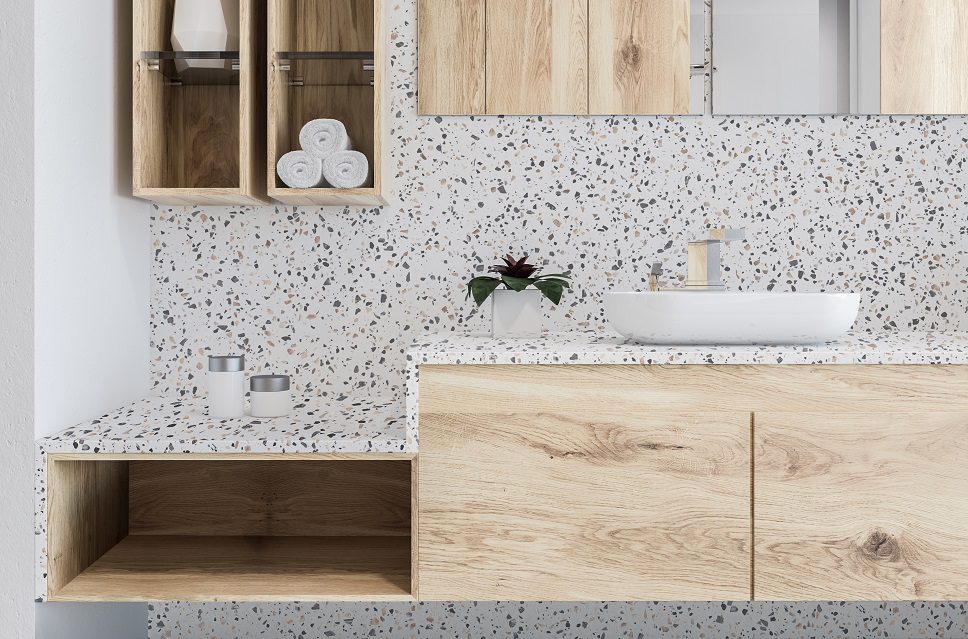 Known for its unique interior material that can be seamlessly shaped and moulded, Staron is flexible in its aesthetic, extremely durable and known as being eco-friendly and non-porous. The latest colour arrivals are not only suitable for commerical settings – the new tones bring a translucent characteristic to the table while also offering up a hygenic surface that is extremely durable and doesn't require joints – but ideal for within the home too.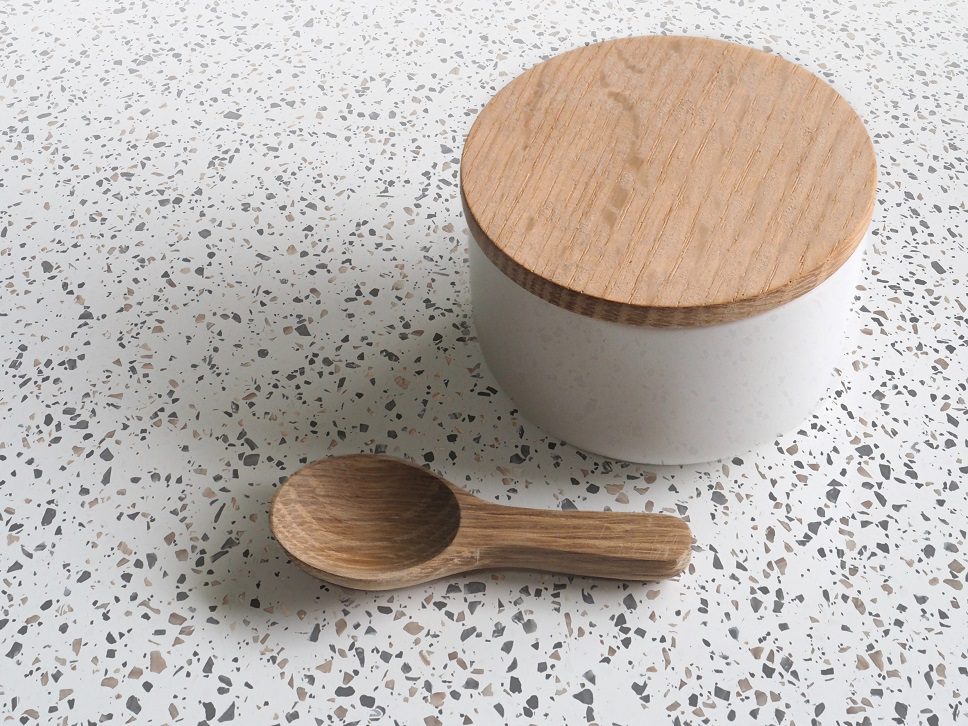 The brand's Terrazzo Venezia surface is carefully curated to bring homeowners an enticingly contemporary, textured design with a seamless finish. Perfect if you're looking to revitalise your kitchen or wash space this 2020.
Discover the new colour palette, which includes Sanded Mint and Sanded Iceblue alongside the intriguing nature of the Terrazzo Venezia, here.
For further information on Staron surfaces, click here.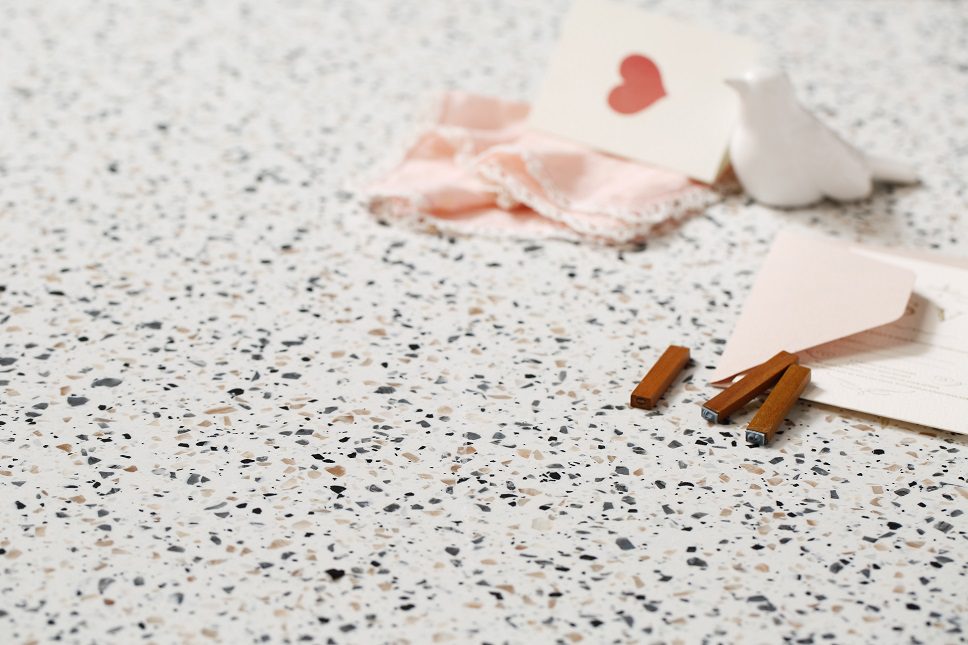 Please note that Staron surfaces are exclusively distributed in the UK by Blackheath Products Limited, and are priced from £350 per m2 (based on a fabricated kitchen worktop to a basic specification with upstands).
For more design stories on enki, click here.