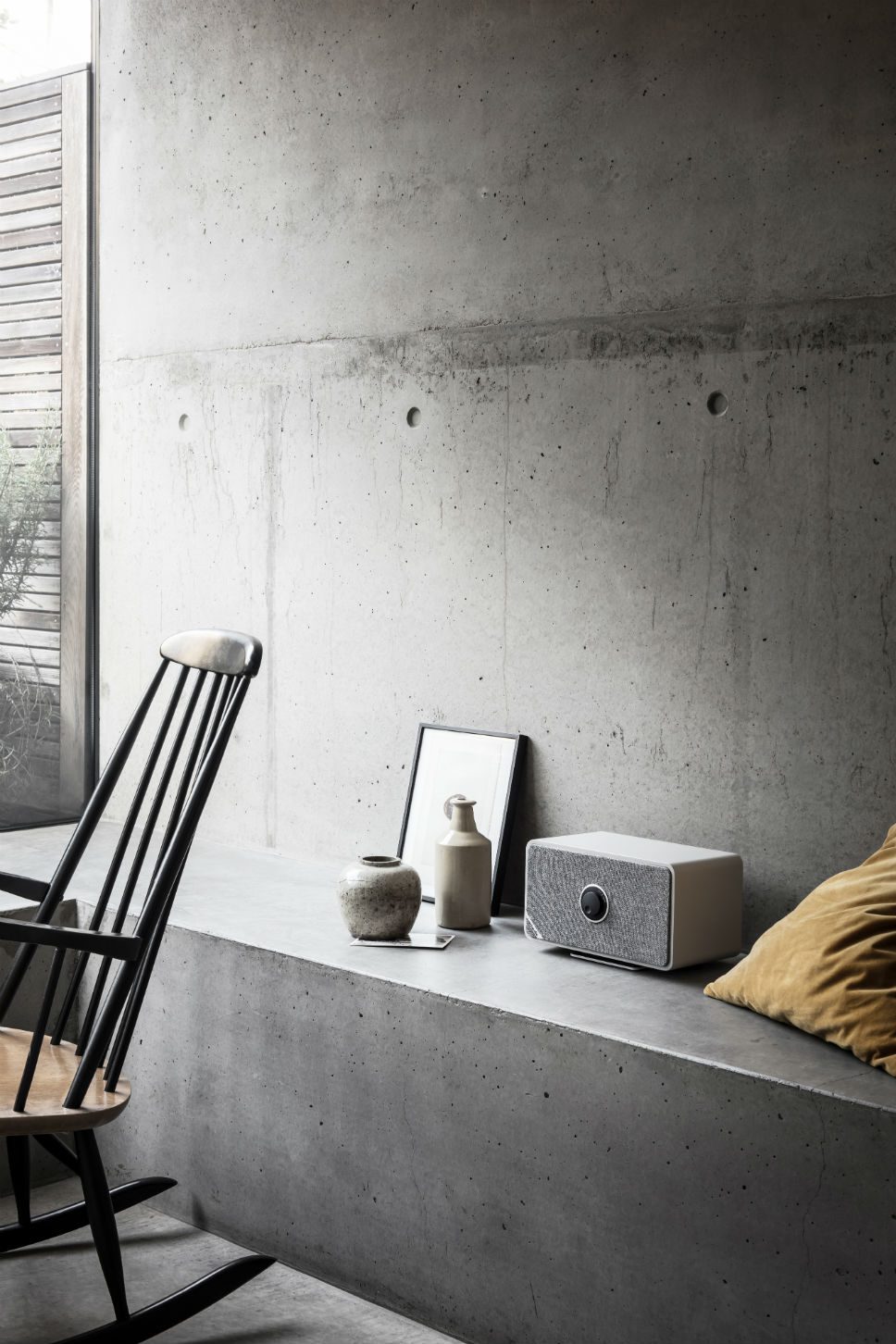 Family-owned company, Ruark are known for their beautifully designed products, and Founder and Managing Director, Alan O'Rourke has spent a lifetime creating the ideal audio system.
We interviewed Alan in the August issue of enki to discover the story behind the brand and more about his quest for the dream sound system. Missed it? Fear not. We've included the extended Q&A below…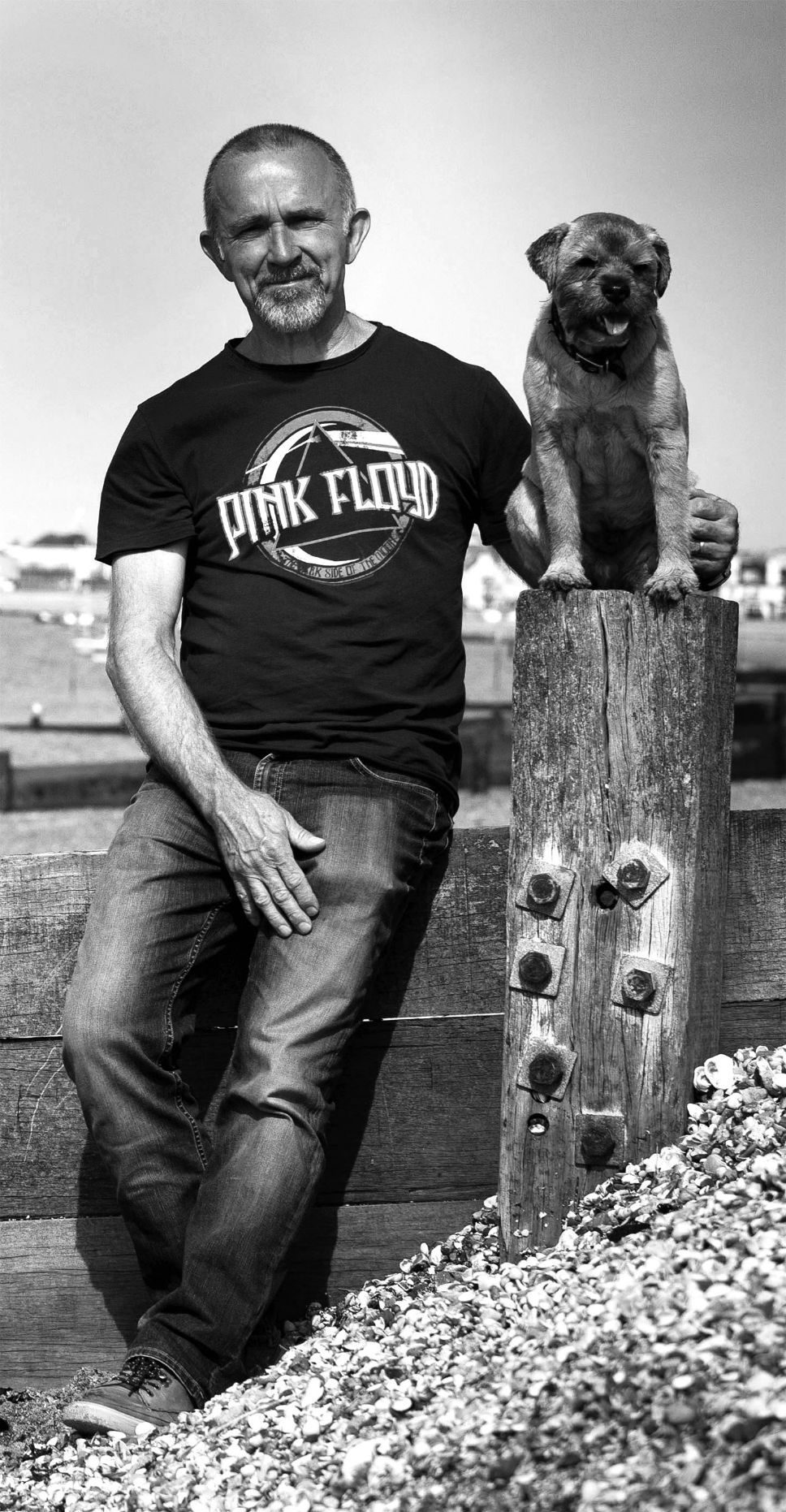 How would you describe the ethos behind Ruark?
"Our passion is music and sound and our mission is to design products with great aesthetic. Products that appeal to the heart as much as the head and most importantly products that we ourselves would be proud to own."
What are your earliest memories of the company and what it means to you as a family?
"My Father was a skilled furniture and cabinet maker and as a kid I can vividly remember going to work with him on Saturday morning where I would use my imagination to create things from the offcuts of wood that were lying around. His involvement in cabinet production led my Father to work with some of the early pioneers of the British audio industry and as a music lover himself, he was soon captivated by a trade and hobby that we all enjoyed. Rather than TV, you would usually find music playing in our house and with the advent of stereo sound, designing and making our own speakers was something we enjoyed immensely. Friends and family seemed to like what we were doing, so we worked on two initial designs which we felt could be produced well commercially and we launched Ruark Acoustics as a partnership in 1985. As many will know, running a business can sometimes be difficult, but the bond of family and the passion we share as a team has kept us going and these days our business is going from strength to strength."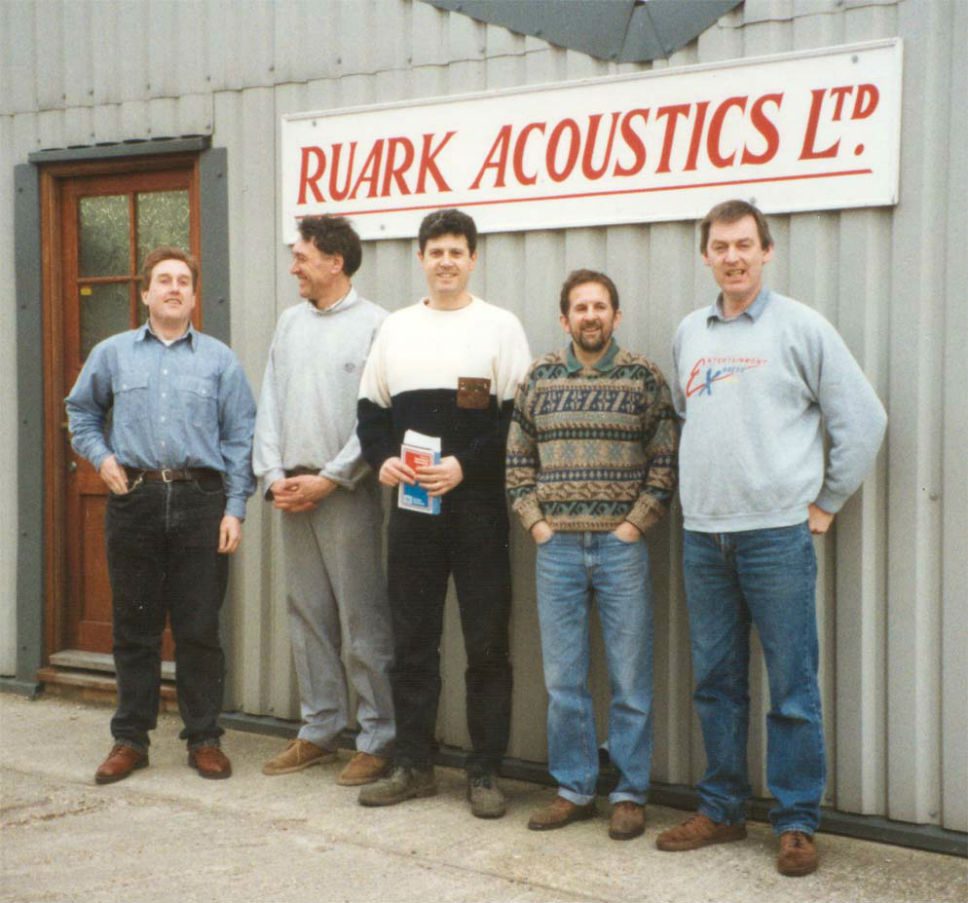 What is your favourite music to listen to and why? And what do you listen to it on?
"My taste in music is eclectic and with the advent of music services such as Spotify I love discovering new artists and music. Things is, I'm still an avid collector, so if I find something I really like, I will still buy the CD for my music collection. If I had to pick artists I always fall back on, then it would have to be music from the early 70s to 80s. These were my teen years, so everything from shmaltzy stuff like the Carpenters to Led Zeppelin, I love it all. As for what I listen on, our R7 takes pride of place in my music room, but generally my equipment is changing all the time, as I'm always bringing our latest creations home to test and evaluate. Until I'm completely happy with the sound and performance, we do not launch."
How does your product design process work, from the initial idea to production?
"I love products where you can tell the designer or brand, just from design cues. Our aim is to create design icons of the future, so clean lines and proportions allied to special features such as our RotoDial control system is something I like to think make our products unique. In terms of the design process, with the aid of 3D modelling software we are able to visualise and fine tune the aesthetics of our models before moving on to prototyping. From concept to production typically takes 12-18 months and we run through three key stages called 'Design-verification', 'Electronic-verification' and 'Pre-production' before proceeding to production. Design-verification is where we build a working prototype, with parts modelled directly from our 3D software. Electronic-verification is where all the electronic parts are assembled, tested and then certified, so we can be sure that they meet the latest stringent demands, for power consumption, electronic emissions and safety. Certification can often be a lengthy process, but once this is done, we then proceed to Pre-production which in essence is a limited production run to check that assembly and testing runs smoothly before main production starts."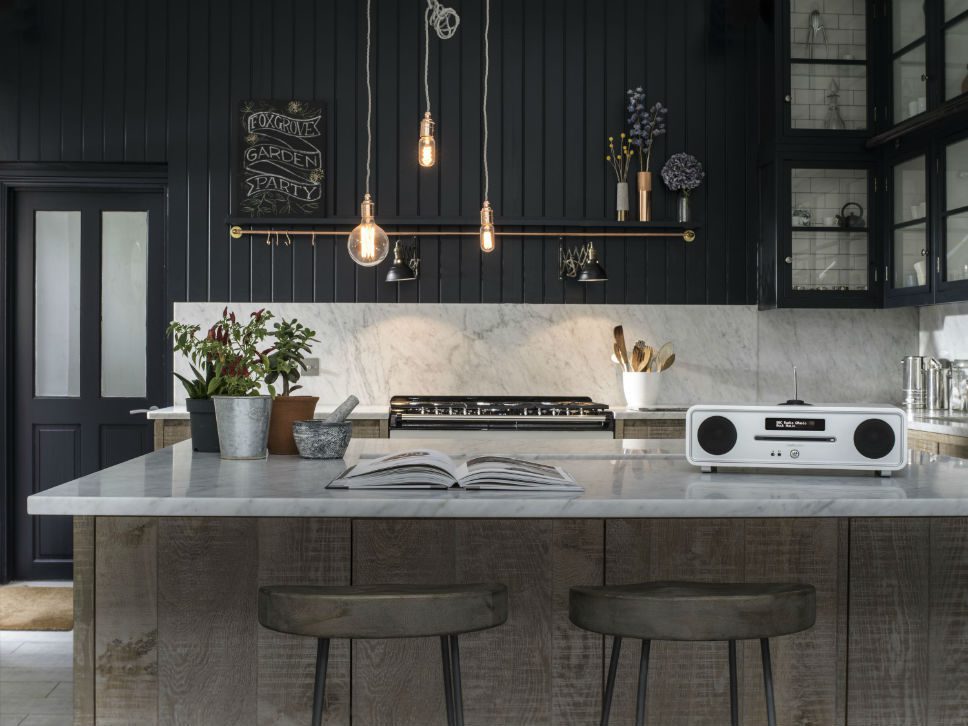 For you, how would you describe the best experience of sound in the home?
"In our home we are far more likely to be listening to radio and music than watching the television and for a better quality of life, I'd encourage everyone to do the same. Unlike television, music and radio can expand your imagination, or encourage you to relax, but for real enjoyment I'd encourage customers to invest in the best equipment they can afford! Of course I'm inclined to say that our products should be top of the list, but where sound quality is concerned you really do get what you pay for and I guarantee that a good sound system will transform peoples love of radio and music."
What are the biggest advancements you seen in the way people are experiencing sound now in their homes compared to 30 years ago?
"30 years ago people tended to have one main music system in their lounge with possibly a turntable or CD player as the main source, but the advent of computers, MP3 players and smartphones means that entire music can be easily transported and enjoyed everywhere. The recent rise of music steaming services such as Spotify has made music even more accessible and now many devices have Bluetooth technology built in, wirelessly streaming music to playback devices is a simple and pleasurable experience."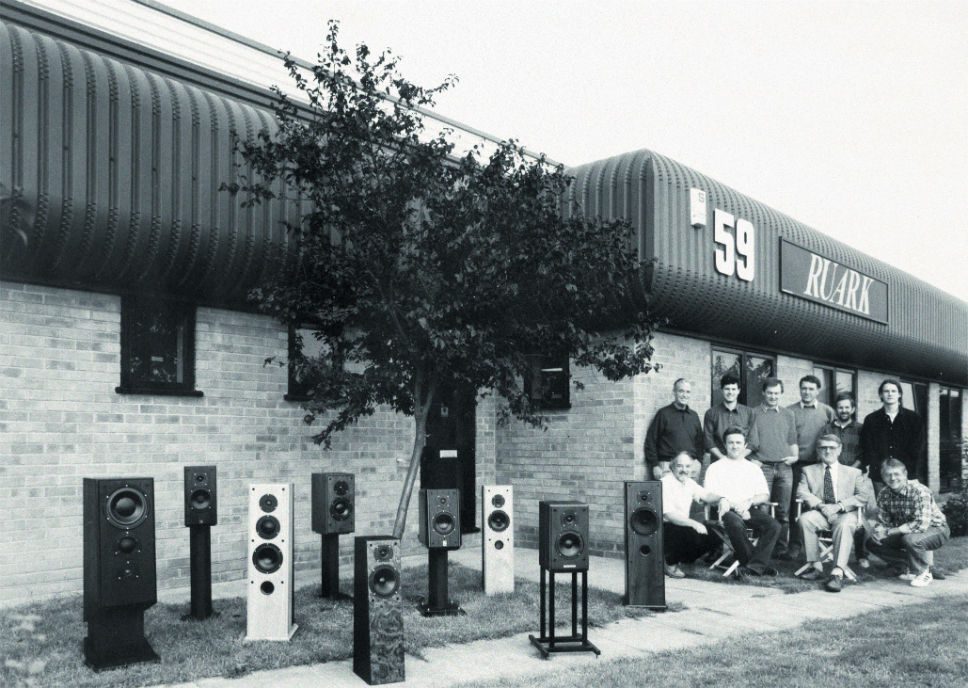 How have you adapted to the changing ways that people listen to music?
"When we first started some 30+ years ago we made high-fidelity speakers for Hi-Fi Enthusiasts like us. With the advent of DVD and flat panel televisions, we saw a Home Theatre grow in popularity, so we turned our attention to designing home cinema speaker systems. In the beginning, this worked well, but the market for full blown home theatre systems was limited as most people don't have the space in their homes to accommodate such systems. Ultimately it was the launch of DAB in the UK, that gave us the idea to design a high quality radio and this changed our direction and business! Our speakers had always been designed for enthusiasts, but now we realised that we were making products with wide ranging appeal, that could easily be accommodated in peoples homes and most importantly our customers were telling us that they had never heard their music sound so good."
How much do you think about and consider the design aesthetics of your audio systems?
"As much as product design we love interior design and we know that discerning customers are becoming far more aware about how products will look in their home. Like a statement ornament or piece of art, our aim is to design beautiful products that enhance their environment both with their design and sound."
What's your dream audio kit for your home?
"From our own range it would be our R7 radiogram as with this I believe we've lovingly recreated a classic that will make a statement in any home, but for nostalgia I would love to own an original Revox or Ferrograph reel to reel tape recorder. These machines were engineering marvels and in this world of solid state technology, just to watch those reels spinning and producing beautiful music would have me in audio heaven."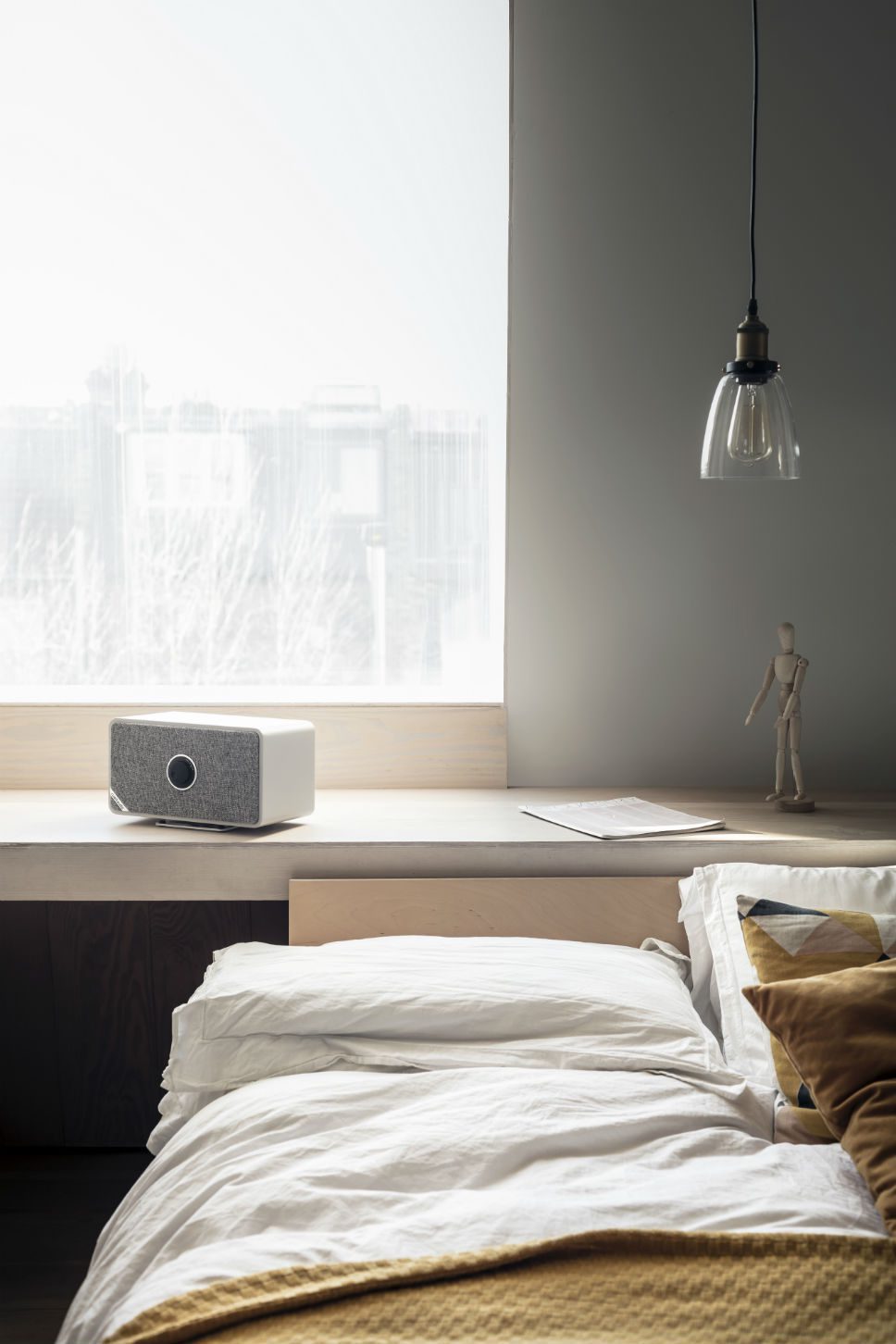 We just love the visual aesthetic of the products. How do you decide what they will look like? Where does the inspiration come from?
"Product design, like fashion and music, is constantly evolving, but we do believe that good design can become timeless and in particular this applies to a number of products designed around the 1950's. Coming after a period of war and austerity, the good designers of this time realised that clean, simple and functional design was best and for our products we have very much taken inspiration from these times. Clean lines and proportions allied with the use of real wood and metal make our products, feel great to touch and to us visual design and tactility are equally important in creating a timeless design."
What will sound systems in the home be like in 50 years time?
"That's a big question, but looking back 50 years, the aim of sound system designers like us has always been to bring the joy of music into the home and I hope that in a another 50 years music will be even more popular than it is today. Perhaps we'll have personal devices fitted that will beam music directly to our brains, but I have a feeling that there may also be a technology backlash and people will still be buying Records and CDs and enjoying them on systems very similar to what we are using today.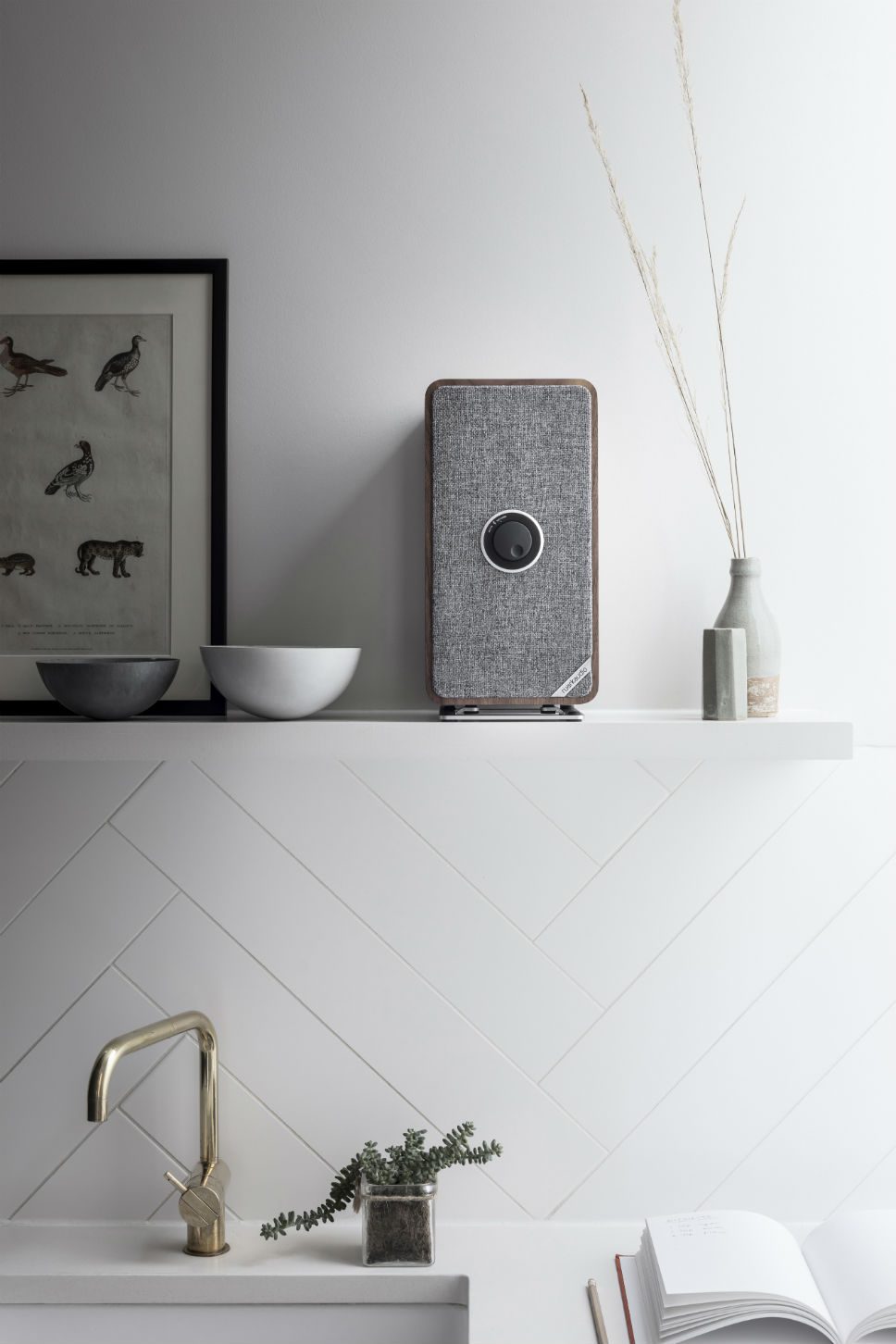 Is there anything you would like to invent?
"I'm an avid recycler and seeing all the food and drink packaging I sort through every week (particularly plastic) I'd love to think of some way we could all use less packaging and also make it easier to recycle. From a purely selfish point of view I love coffee, so a machine that makes a perfect flat white at the push of a button."