If it's a beautifully crafted, durable surface you're searching for this 2018, CRL Stone's Quartz and Ceralsio ceramic collections are the ideal versatile design solution…
*Sponsored by CRL Stone*
Their comprehensive range of engineered quartz and ceramic surfaces will breathe new life into your home. Got an unusually large requirement? No problem. Their Quartz collection is available in extra-large format slabs (granting the ability to create greater consistency in a design across a larger space) and are hard-wearing, easy to look after, scratch, heat and stain resistant and ideal for meeting the demands of modern living. If it's an outside space you're working on, CRL Stone's Ceralsio range guarantees a versatile, eco-friendly material that will withstand the effects of ultra-violet rays.
With such an array of surfaces on offer (with either a polished or honed finish option) the only difficult thing is choosing between them. Here's six of our favourites…
#1 Ceralsio | Arizona
Our love for natural wood grains is not fading, and happily CRL Stone 'Arizona Textured' surface effortlessly caters to this trend. Inspired by the natural aesthetics of untreated wood that has been faded by time and sunlight, this offering really appeals to the enki way of life. Whether you utilise its form for a worktop, floor or for wall cladding, Arizona Textured will instantly bring a breath of fresh air to any space.
#2 CRL Quartz | Gold Noir
The intensity of the brand's CRL Quartz Gold Noir surface is ideal if you're looking to make a statement in the kitchen. Pair the deep, polished backdrop with natural wooden accents, a set of pendant lights and trailing plants.
#3 Ceralsio | Calacatta Gris Natural
The clean, polished effect of marble is still high on our aesthetics list. Ideal for helping to achieve a fresh, luxurious living space, CRL Stone's ceralsio Calacatta Gris surface is not only elegant, but refined with its subtle grey-veined detailing and white background.
#4 CRL Quartz | Sahara
This earthy quartz immediately caught our attention with its calming neutral hues and natural feel. Delight in the warmth and character this surface will instantly bring to your kitchen, not to mention its low-maintenance appeal.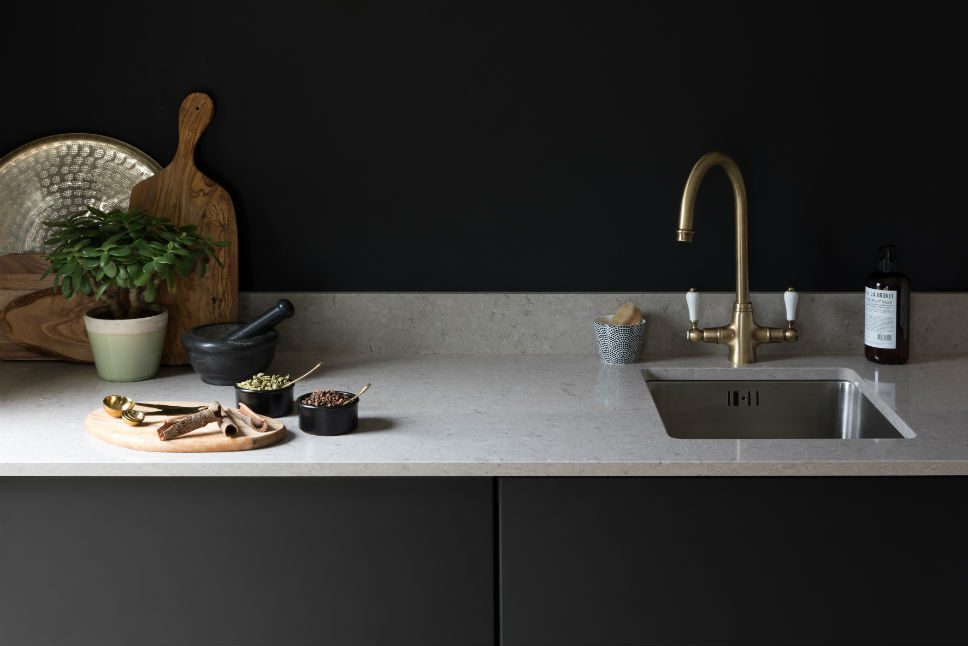 #5 Ceralsio | Oatmeal
We were drawn in by the neutral tones of the Oatmeal Textured wall and flooring tiles used within this bathroom space. The natural-looking surface brings a delicate blend of supple beige and soft, earthy hues. Available in a textured finish, there's no doubt this will bring a luxurious feel to any space within the home.
#6 CRL Quartz | Vicenza
New to the table for 2018, CRL Quartz welcomes the Vicenza hue. Debuting a soft white palette with alluring greys and dark, bold veins, Vicenza works well when paired with natural wood.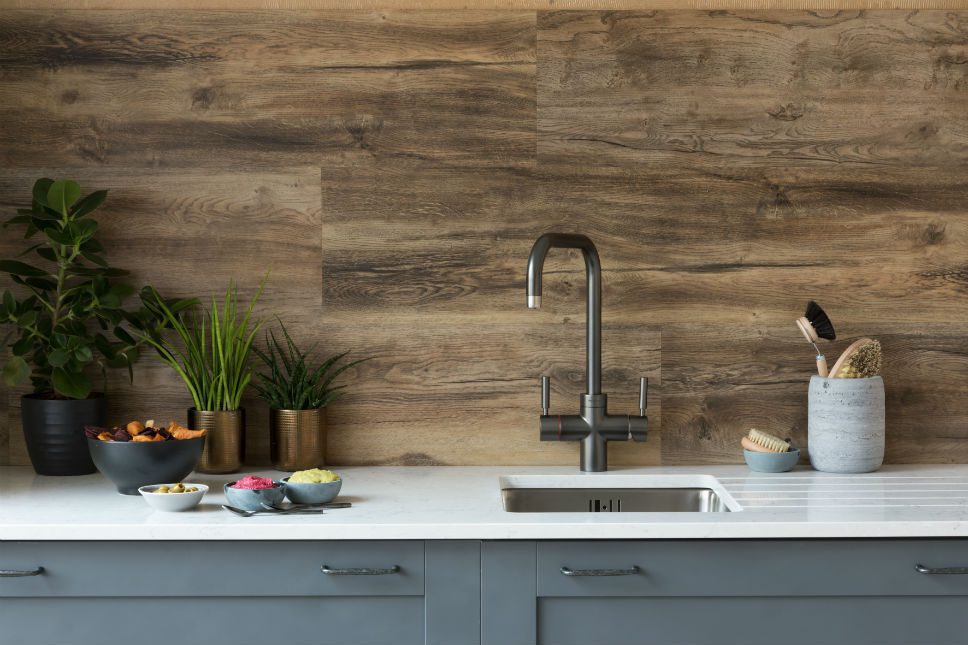 #7 Ceralsio | Arctic White
If you're looking for something minimal and serene to create a calm, relaxing environment, CRL Stone's Ceralsio ceramic surface, Arctic White brings the ideal blank canvas to the table. Available in either a natural or glossy polished finish, we love the contemporary feel that this material can bring to a space.