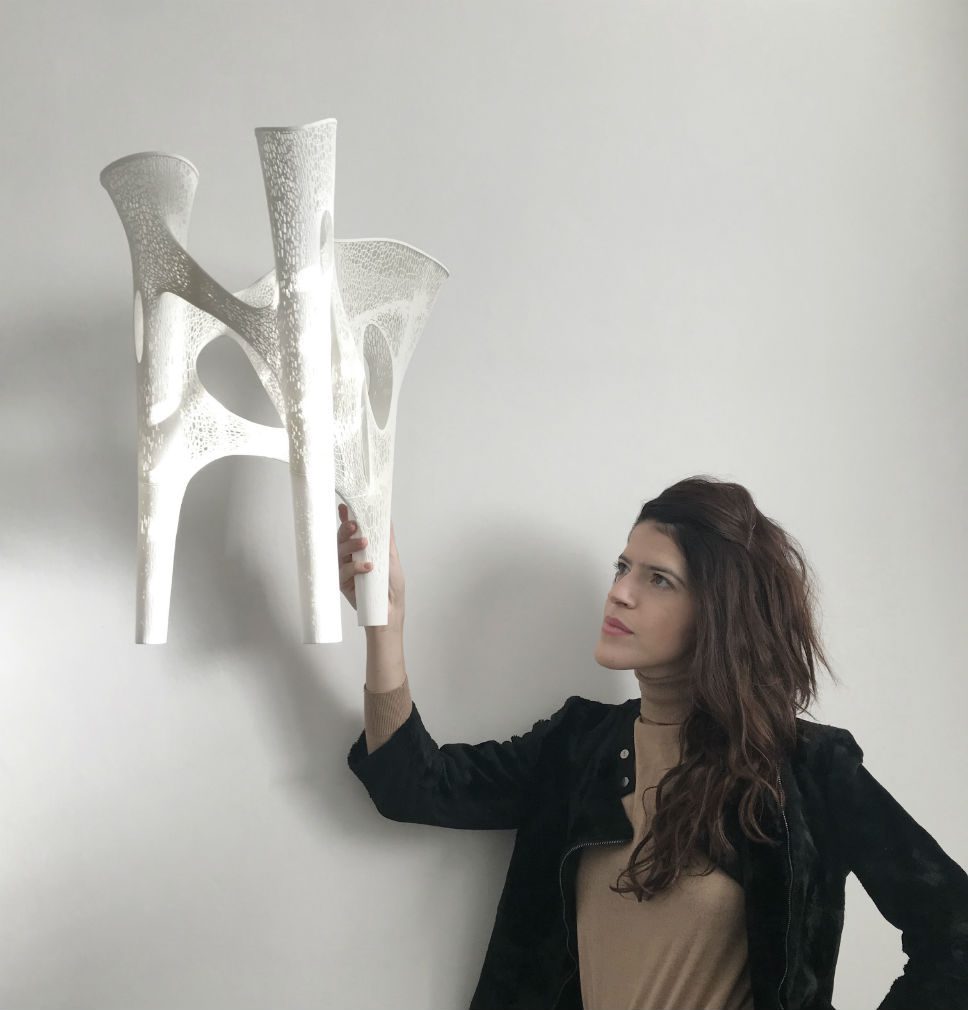 ALEKSA Studio is the Architecture and Design practice behind the new For Art's Sake flagship store, an online design brand specialising in fashion-forward eyewear, in London's bustling Covent Garden.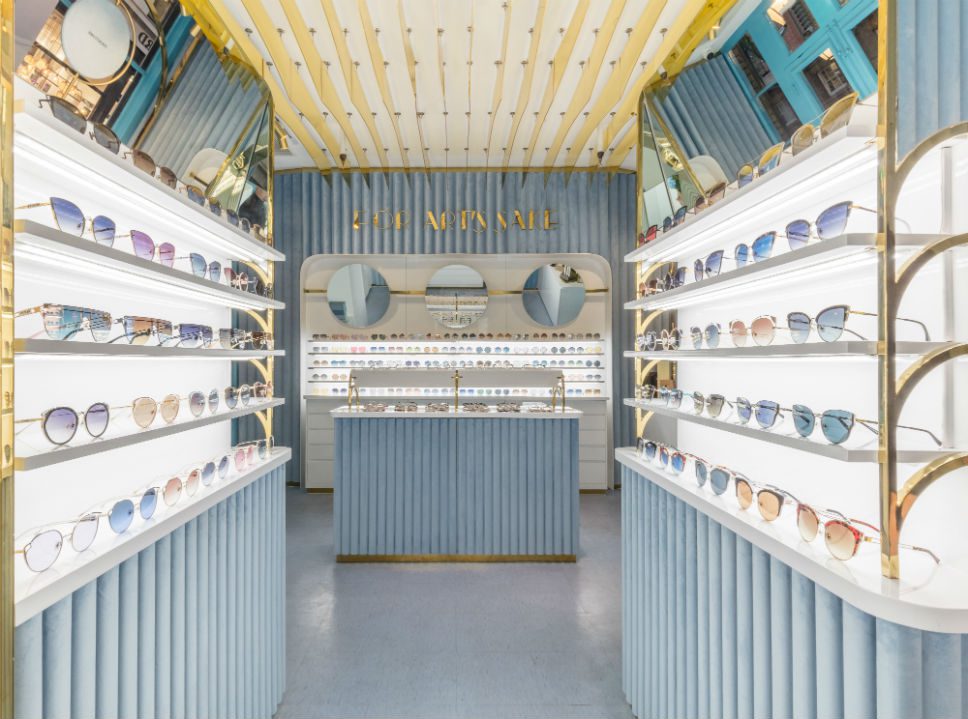 As an emerging practice with a portfolio that ranges from commercial to residential projects, bespoke installations to furniture and product design across the globe, we wanted to explore the practice further and discover what makes them tick when it comes down to architecture and their design process. As a studio they like to embrace bold design ideas, as well as the innovative and playful.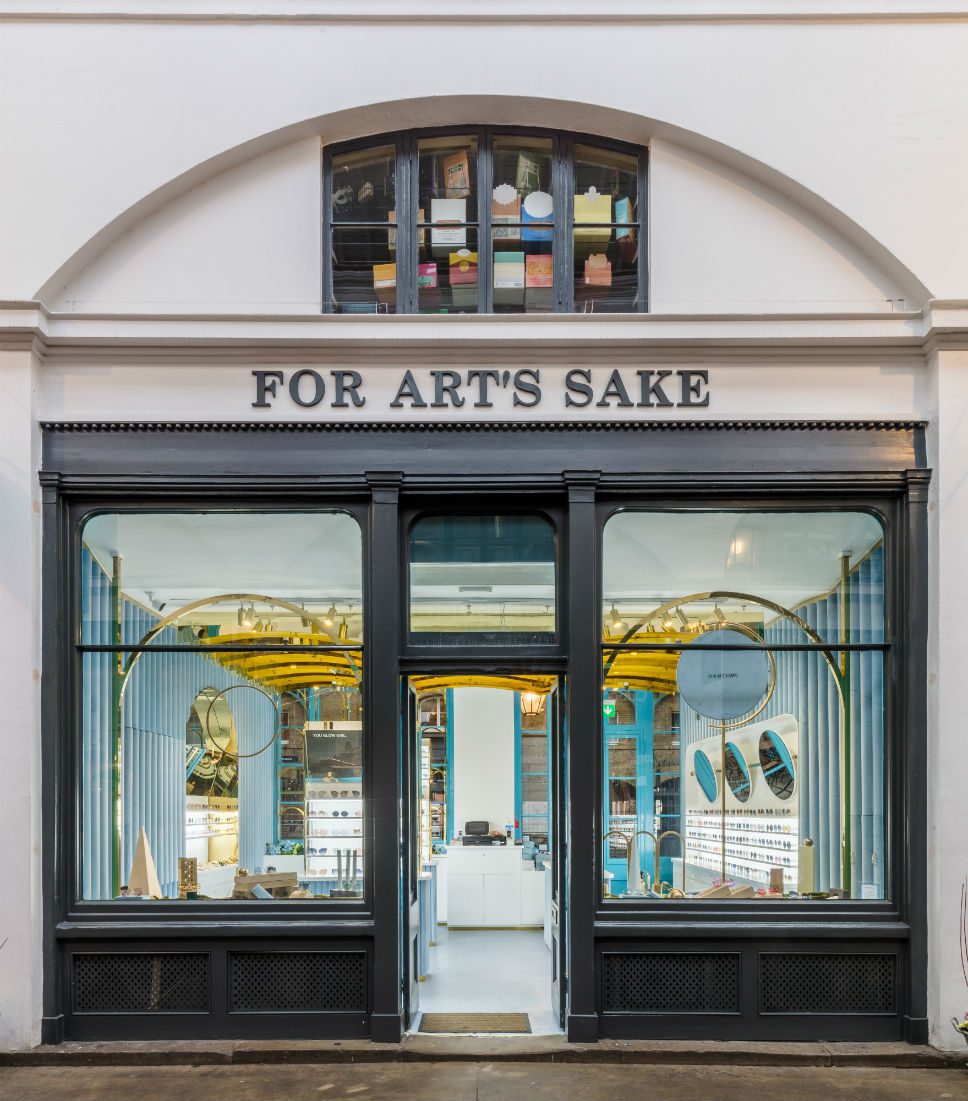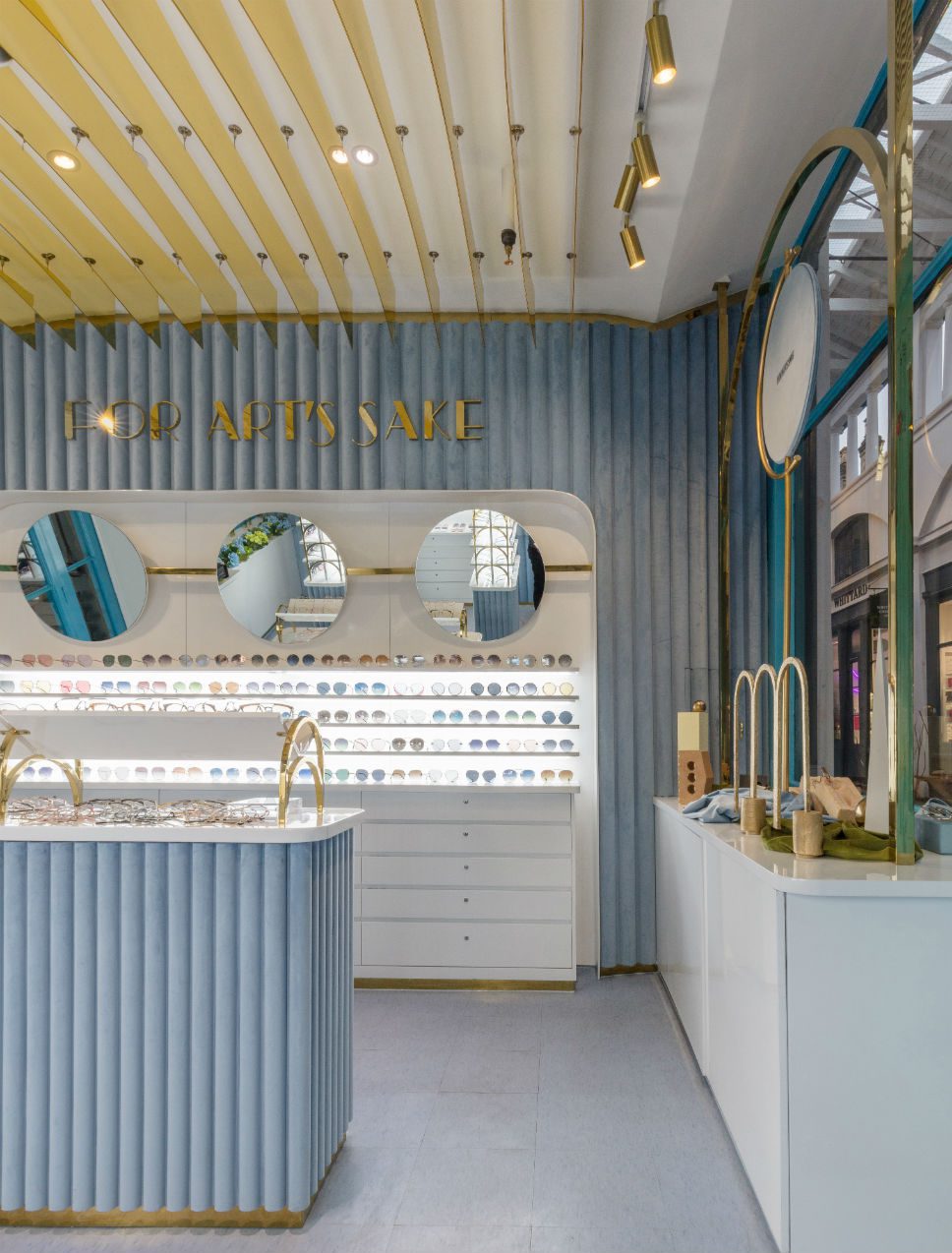 The studio has recently completed the For Art's Sake Covent Garden flagship store, as well as a sister store based out in Shanghai at the Xiantiandi shopping centre. The carefully curated colour and material palette, as well as the statement architectural lines, work cohesively with the style and vibe of the designer sunglasses brand, For Art's Sake, mirroring it's cool, eclectic approach to design. This elegant and contemporary aesthetic – targeted at millennial shoppers – is reflected in the store with key design features including 'Instagram spots' and a selfie station, ideal for the fresh, digital generation while still respecting and appreciating Covent Garden's historic surroundings.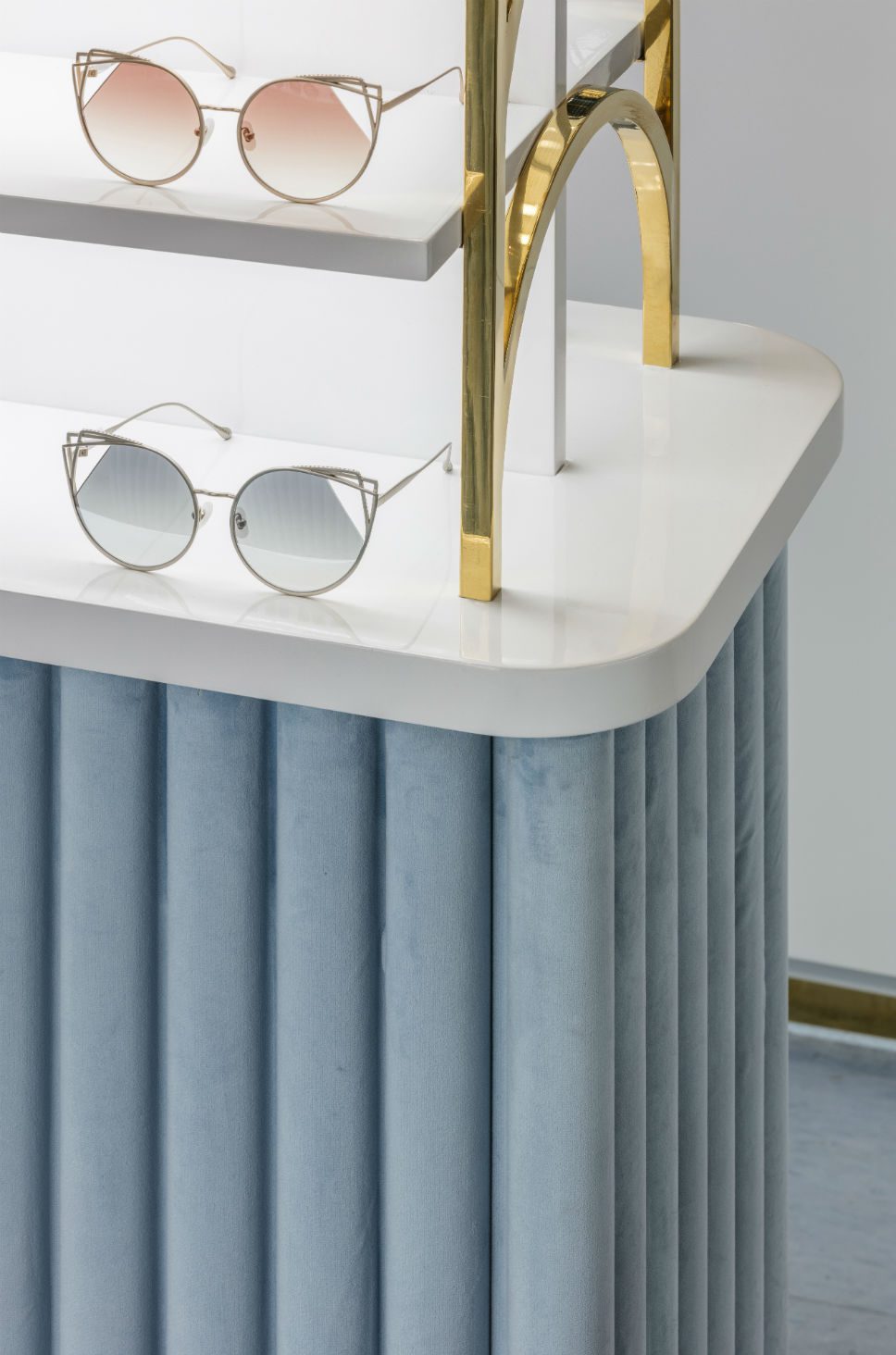 "The shop designs are inspired by the client For Art's Sake's key ethos to celebrate the bold woman – a playful power-dresser, both effortless and elegant. The interiors are refined and yet playful, designed with the millennial generation of shoppers in mind." ALEKSA Studio director, Aleksa Rizova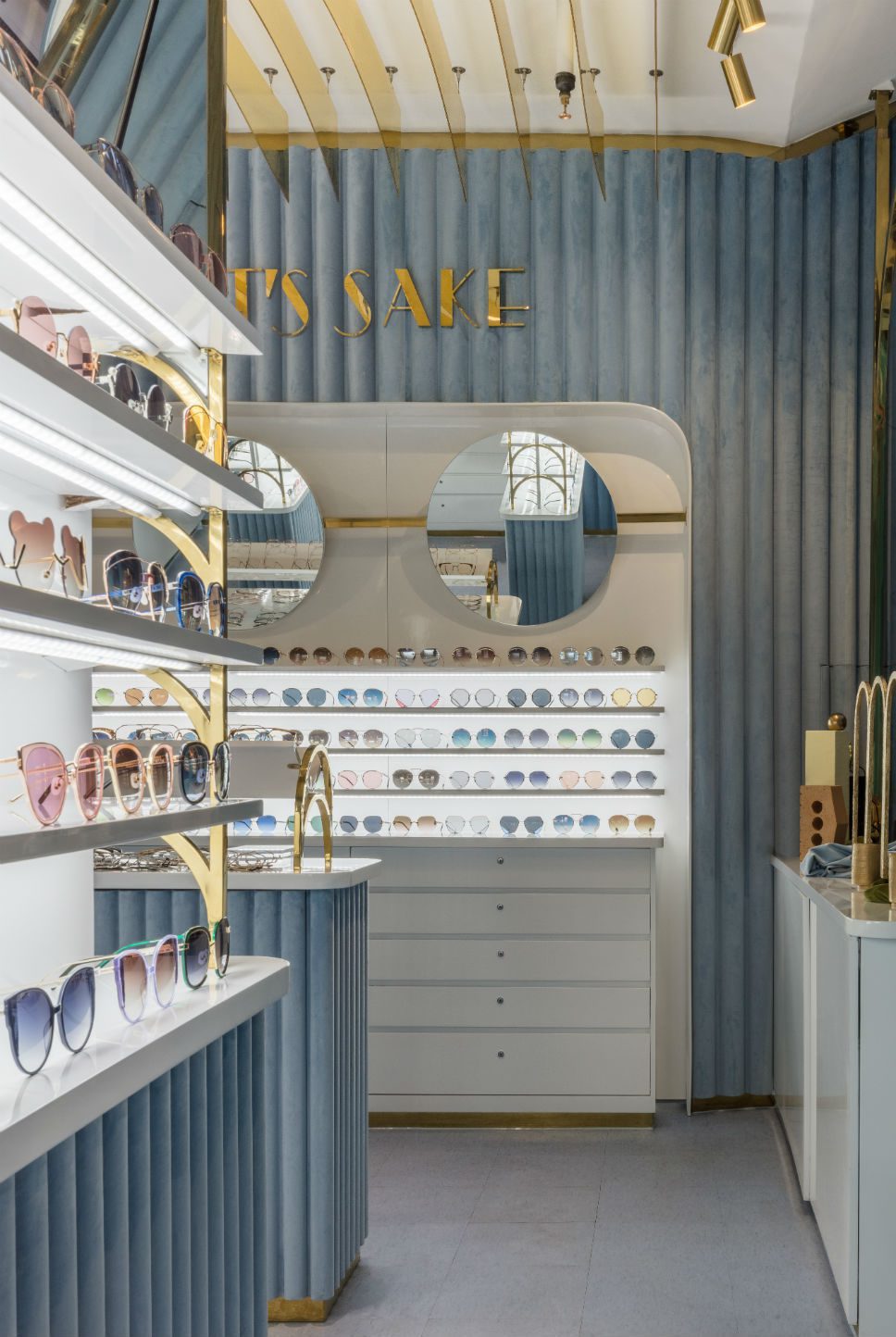 We caught up with Aleksandrina Rizova, ALEKSA Studio's architect, director and founder, to discuss their latest project, For Art's Sake further as well as her own personal journey as an architect…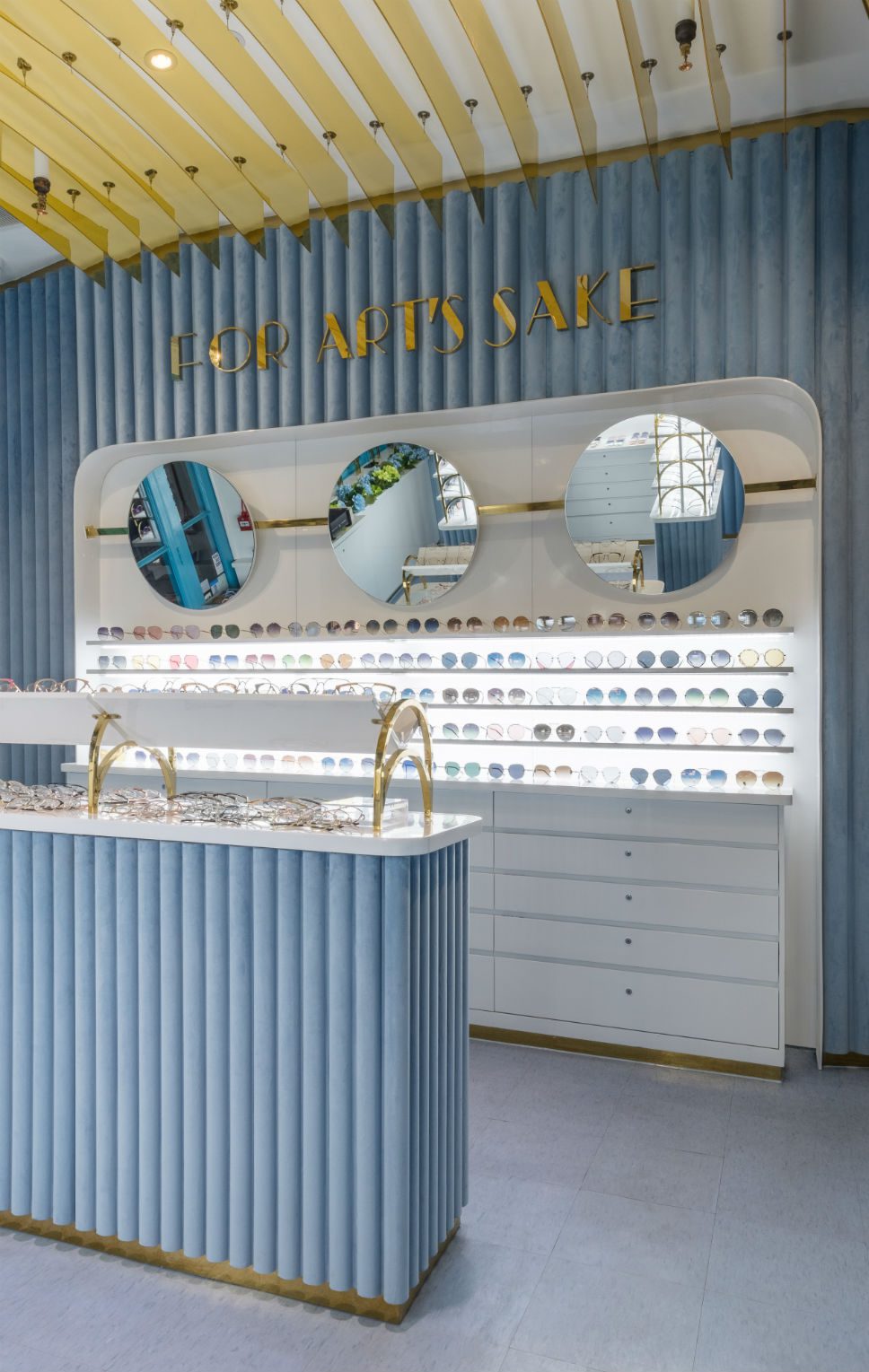 #1 What made you want to become an architect? What path did you take to get where you are now?
"I was very creative as a kid – always making and collecting objects. My parents are engineers and so I grew up hearing about construction every day. I decided to become an architect as I wanted to bring some artistic flare and design innovation in the built environment – I thought it can't be just about practicality! I was born in Bulgaria and came to study architecture in the UK in 2005. I completed my BA with first class at Kingston University in 2008, receiving RIBA President's Medals Student award for best interior space for my third-year final project. After a year-out placement at Rogers Stirk Harbour + Partners, I completed a Graduate Diploma/ Masters course in Architecture with Distinction at the Bartlett School of Architecture in 2011 where I received the Ambrose Poynter Prize for Distinguished work in the Diploma Thesis.
Prior to establishing ALEKSA studio in 2015, I continued working at RSHP across the commercial, residential and cultural sectors. I was primarily involved in the design and on-site coordination of the Leadenhall Building – a landmark tower in the city of London.
I love practicing architecture and being involved in academia. I have taught architecture in Oxford, Leicester, London and Innsbruck since 2012 and I am currently holding the position of Teaching Fellow in BSc Architecture and MEng Engineering and Architectural Design in The UCL Bartlett School of Architecture, London. I also sit on the Royal Institute of British Architects Validation panel and Education Development Group panel."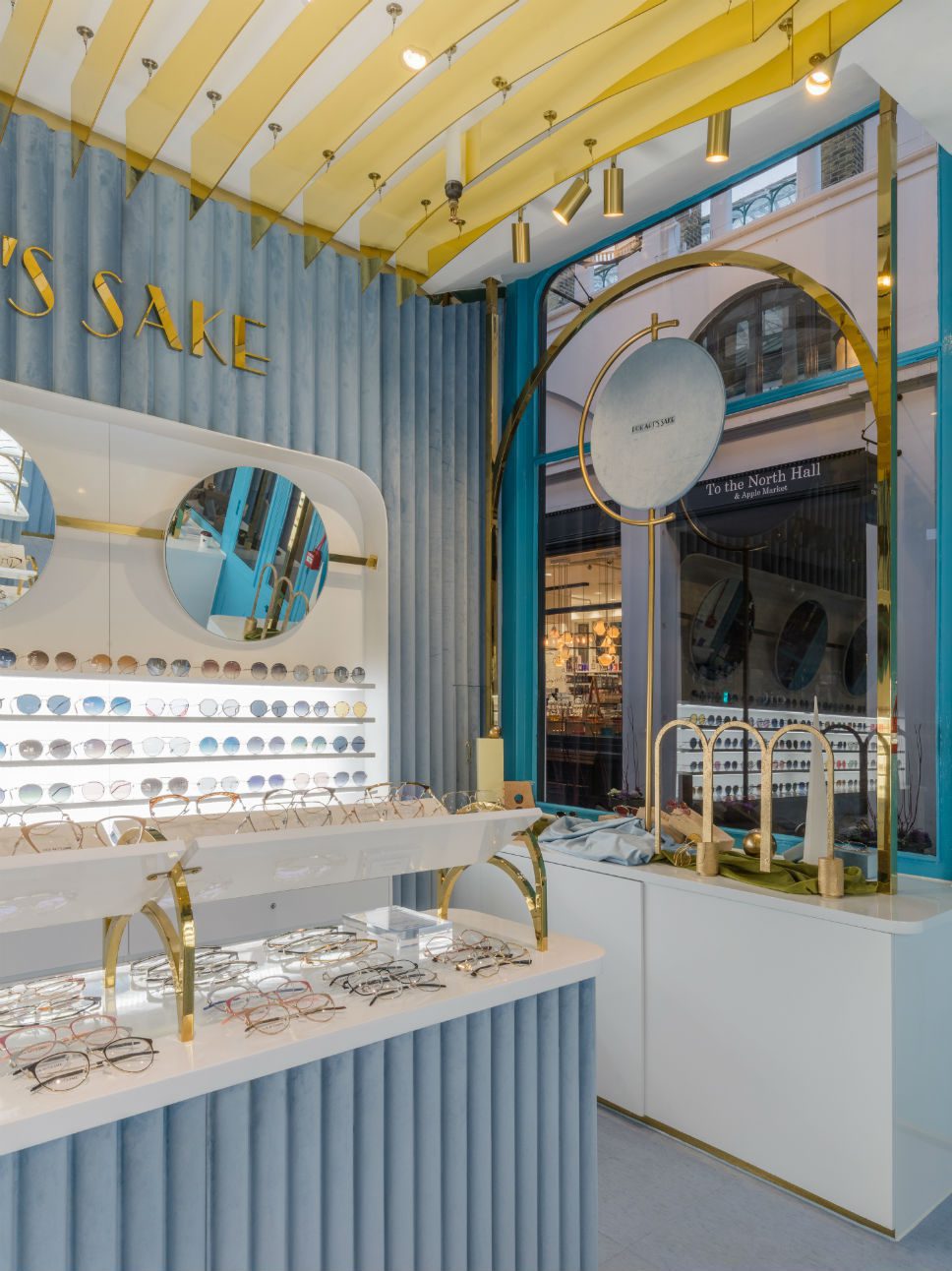 #2 As ALEKSA studio is an emerging creative Architecture and Design practice, tell us more about the studio's profile and approach?
"Our designs are bold, innovative and playful – we love experimenting and designing through making using emerging materials, patterns, colours and advanced fabrication techniques such as 3D printing and CNC. Our recent projects include shops in London's Covent Garden and Shanghai, a restaurant refurbishment at Grade I Listed Natural History Museum, community skate-parks in Liverpool and Sao Paulo, a Regent Street window display for make-up brand Kiko Milano, several bespoke residential projects and furniture design collections. Our work has been exhibited at the Royal Academy of Art Summer Show, Clerkenwell Design Week, the Centre Pompidou and belongs to the largest European art and design collection at Centre National Des Arts Plastiques, Paris. Our approach is unique for each project. We like to work in many sectors where we can collaborate with different disciplines. Our ambition in every project is to provide a holistic approach that includes multifaceted design – encompassing graphics, branding, bespoke furniture, interiors and architecture."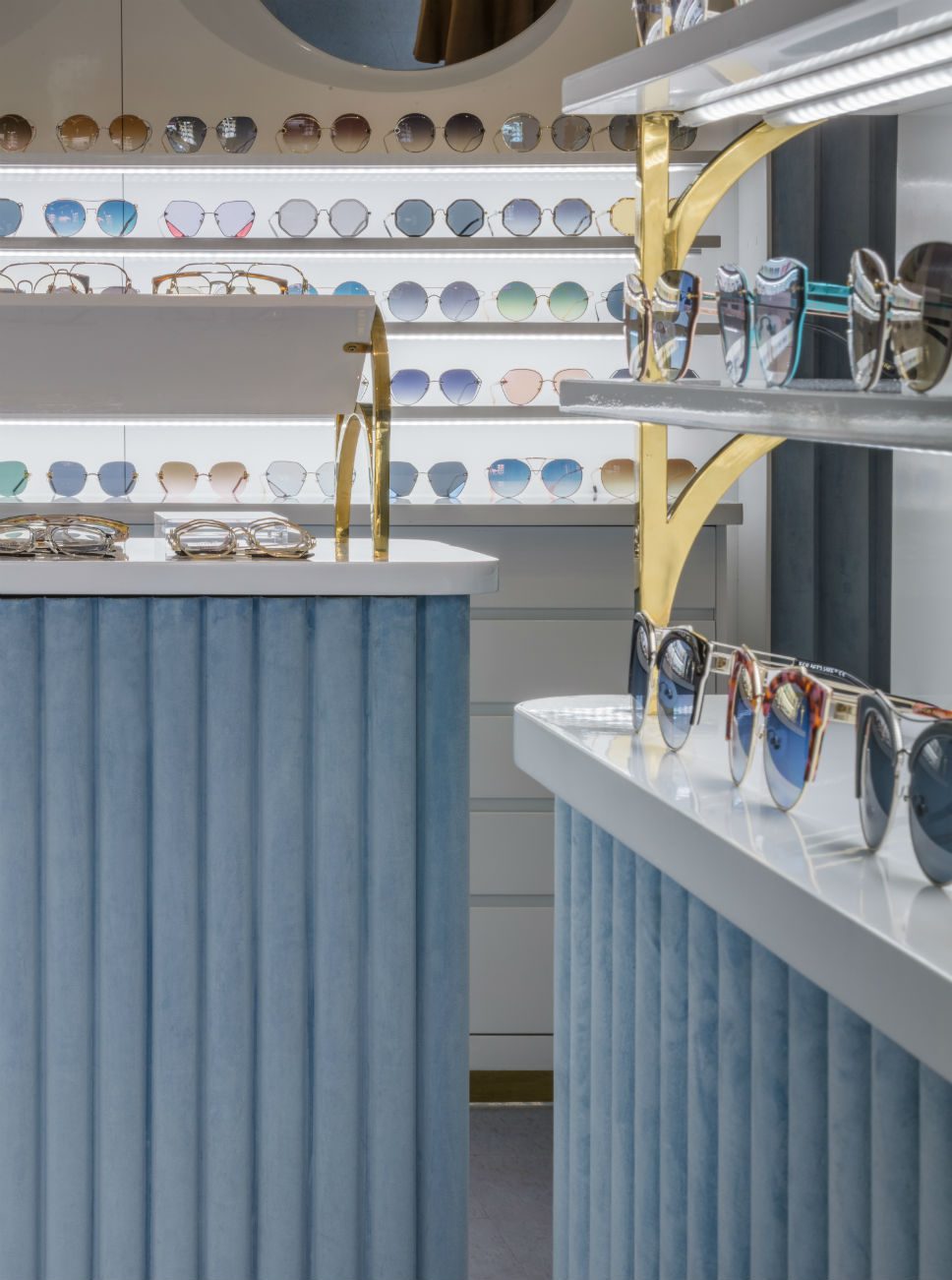 #3 What are your greatest influences?
"The biggest one is the world around us – I get inspired by nature, everyday objects, art, buildings, people, culture, the city as a whole…"
#4 How do these manifest in your work?
"A lot of our projects are situated in historic contexts in London where we draw inspiration from the local architectural motifs, style and details – we respond to these in a contemporary way. On the other hand, natural formations are simulated and translated digitally in some of our bespoke designs such as our 3D printed table 'Transitional Fields' which was exhibited at the Centre Pompidou in 2017. Our choice of materials, colour and formal language always attempts to reflect the context and project brief."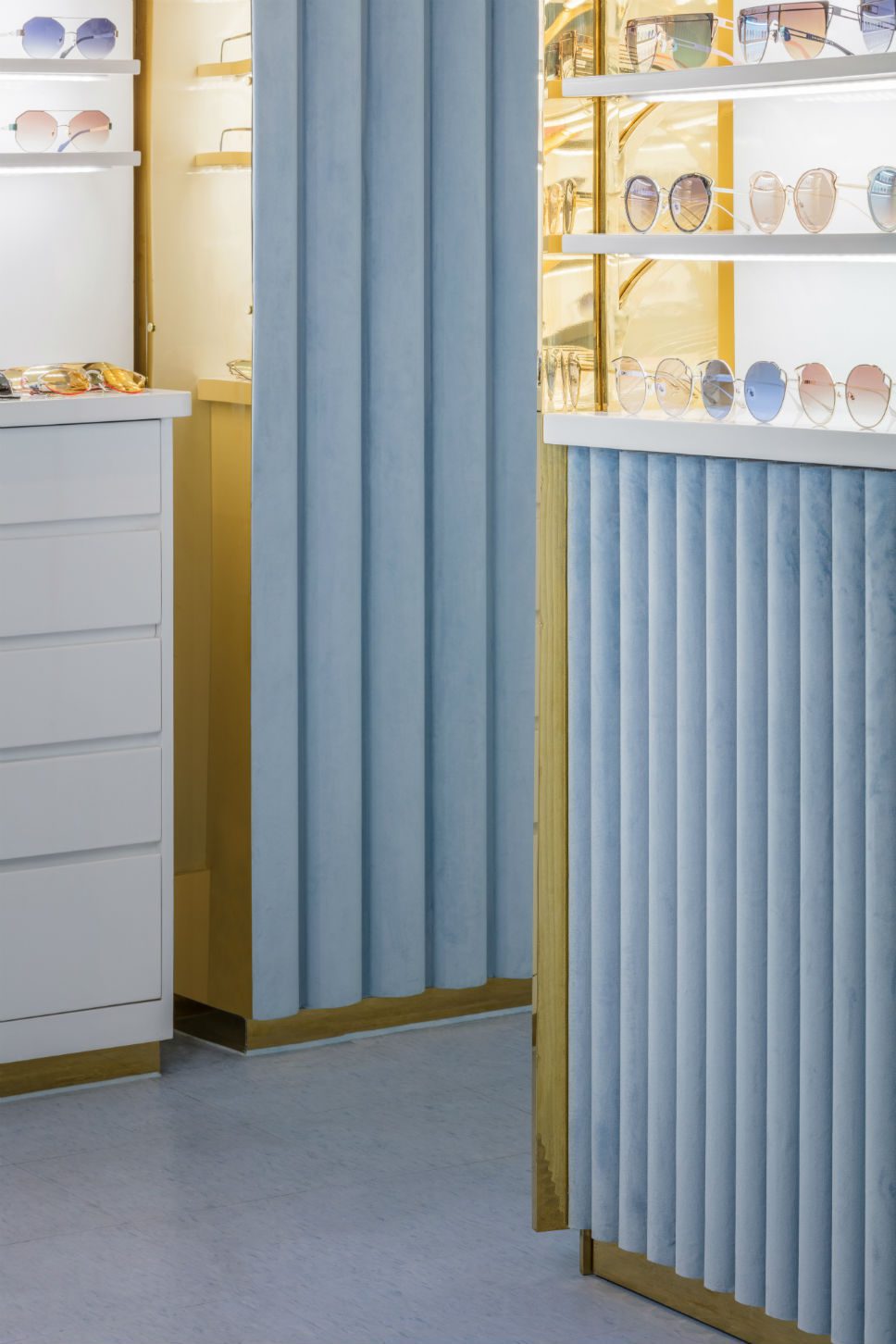 #5 Is sustainability an issue for you?
"Yes certainly. We always try to employ digital methods of production and pre-fabrication in order to minimise material waste and time on site. Most of the materials we specify can be recycled and come from sustainable sources. We strive to design interiors and architecture that last and require minimal maintenance."
#6 Do you prefer residential or commercial work?
"I love working on a range of scales and types of projects. At present I am probably more drawn to commercial work as it allows for more innovation and faster design and project delivery. The private residential projects that we do often require a lot more time in getting to know the client first before we can begin to design."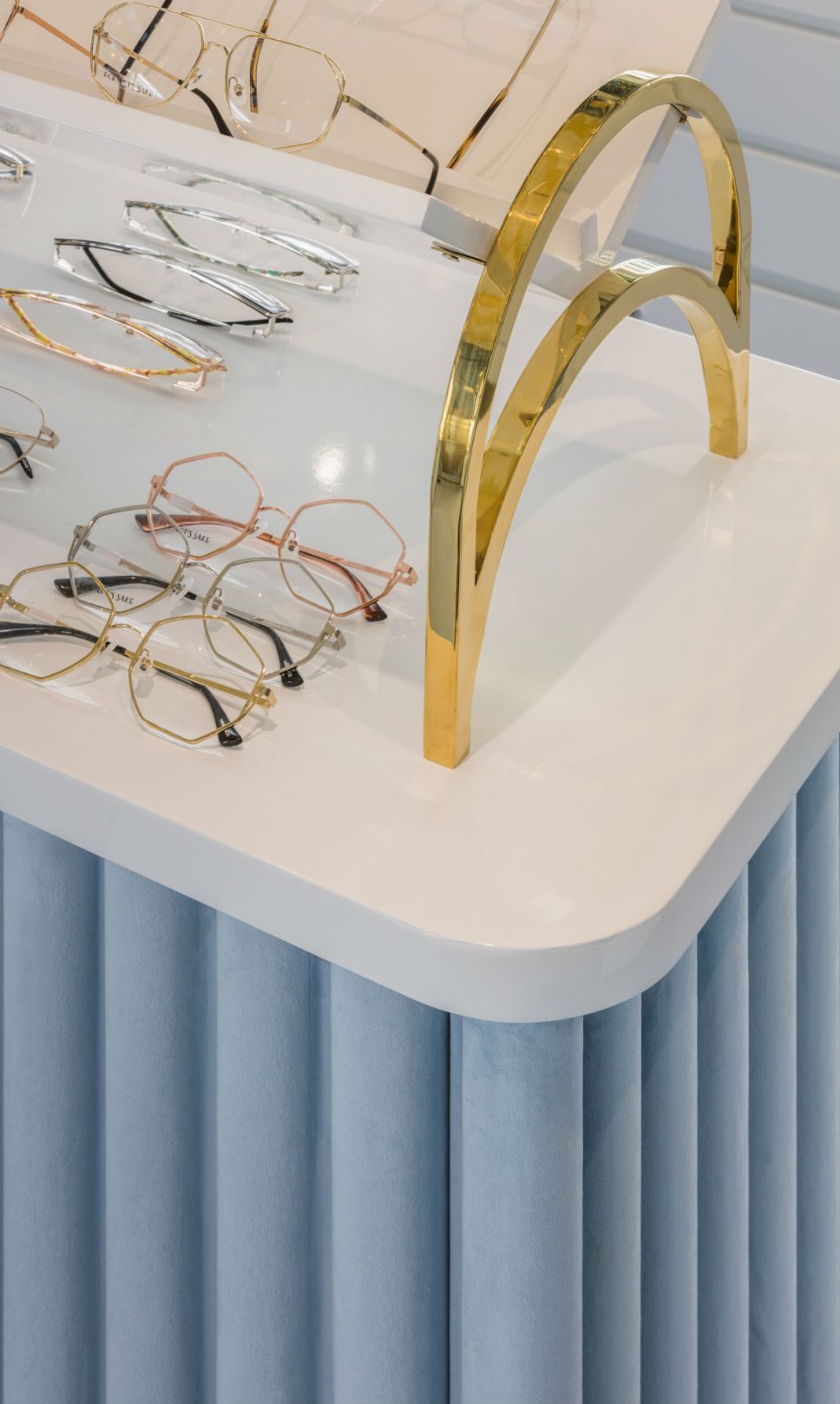 #7 We were drawn in by the use of materials for the Covent Garden Store. Tell us more about how this tied in with the client's brief and brand?
"We wanted to echo For Art's Sake eclectic style evident in their eyewear collections and so employed a luxurious palette of contrasting materials – mirror polished brass, pastel blue velvet fabric and high gloss white timber, elevating the statement-making frames. Solid curtain-like walls and upholstered display stands in velvet are coloured soft blue to match the company's signature velvet packaging. The interior design draws inspiration from key architectural motifs found on site, such as the existing iron skeleton arches and arched brick façade and windows reveals. Bespoke brass arches inside create flexible window displays visible from outside the shop. Large display units are carved into the walls and feature faceted and tilted round mirrors, floating shelves and mirror finish brass reveals and skirtings. We created an efficient joinery system that can house the maximum number of sunglasses at any time, encased in opulent velvet-wrapped bases.
A key requirement in our client's brief was to make otherwise small space appear bigger by introducing carefully curated angled mirrors and 'Instagram spots' within the shop. For Art's Sake rose to prominence on social media and it was crucial that the physical experience of the shop encourages visitors to share photos across digital platforms. The design of the store is therefore part of a wider online marketing strategy to engage with new audiences."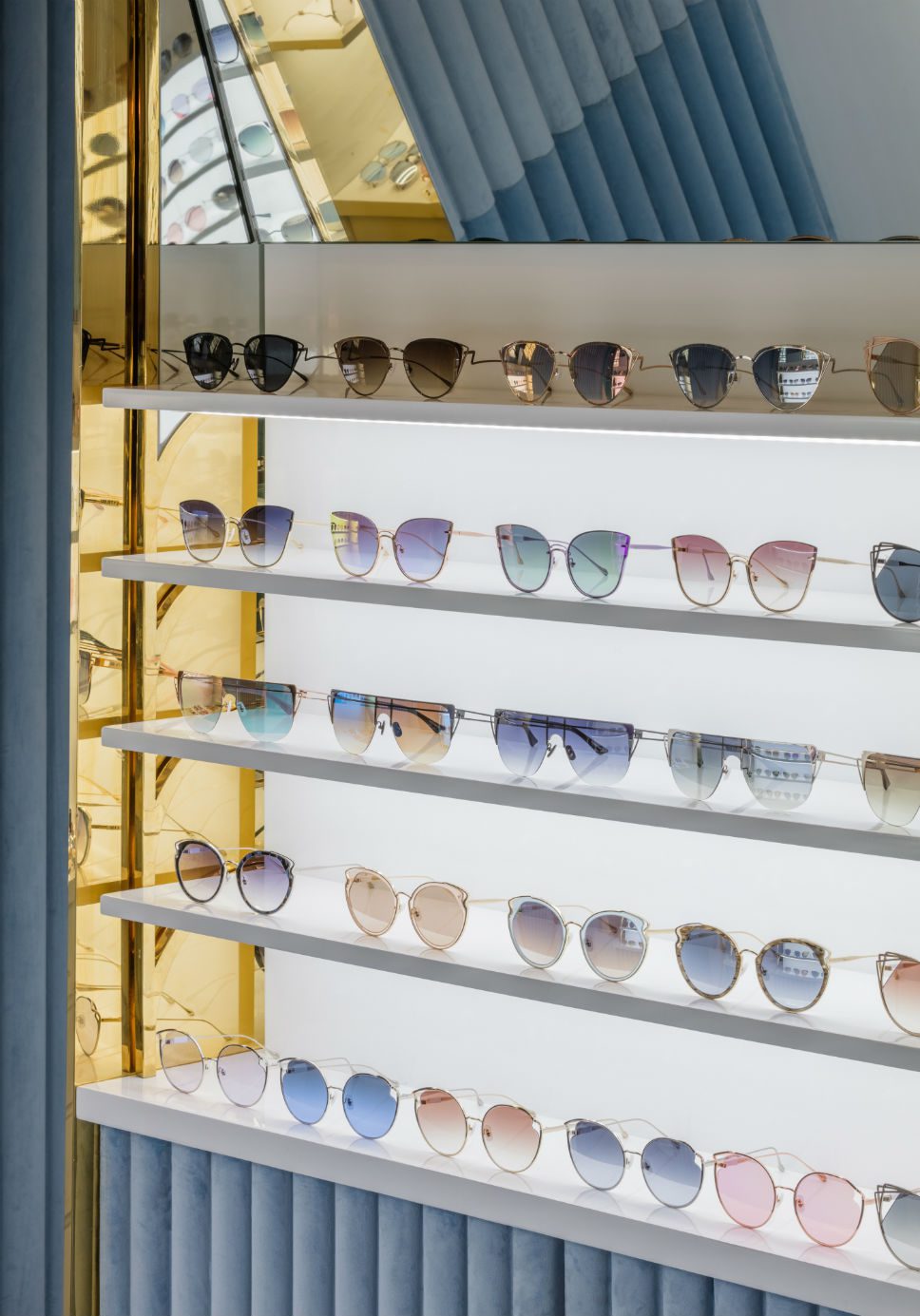 #8 What do you think is the most enduring trend in commercial architecture?
"Multi-programmatic and open plan spaces; symmetry and repetition; earthy materials."
#9 What is your working method? How do you get started?
"We first discuss the brief with the client and other stakeholders in detail. We research the context and other projects in the same field. We work with a range of media – quick hand sketches, 3D digital concept models, 3D printed and analogue prototypes and visuals. We love designing and reviewing proposals using physical models – these excite us the most. Once the designs are finalised we use our 3D digital models to create detailed drawings for tender and fabrication. Some of our projects abroad are often delivered on site relying mostly on our 3D digital models – 3D is the way forward!"
#10 What is most important to you when it comes to the architect client relationship?
"Mutual trust and the ability to listen and compromise when needed."
#11 What would your dream commission be?
"This would be a public gallery where we can design everything – from the architecture and interiors, down to the light and door fittings."
THE QUICK FIRE ROUND:
#1 Favourite restaurant?
"Sexy Fish in Mayfair, London."
#2 Tea or coffee?
"Coffee – double espresso (no sugar or milk)."
#3 Favourite book?
"Rich dad, poor dad by Robert Kiyosaki and Sharon Lechter."
#4 Favourite city?
"Hong Kong."
#5 Favourite architects?
"I have so many – Zaha Hadid, Steven Holl, Carlo Scarpa, Arne Jacobsen…"
#6 Favourite film?
'The Wolf of Wall Street'
#7 Favourite wine?
"Red – Malbec."
#8 Most relaxing place?
"Phi Phi island, on the beach."
Discover more about ALEKSA Studio here.
Want to visit For Art's Sake, Covent Garden, London? Click here.