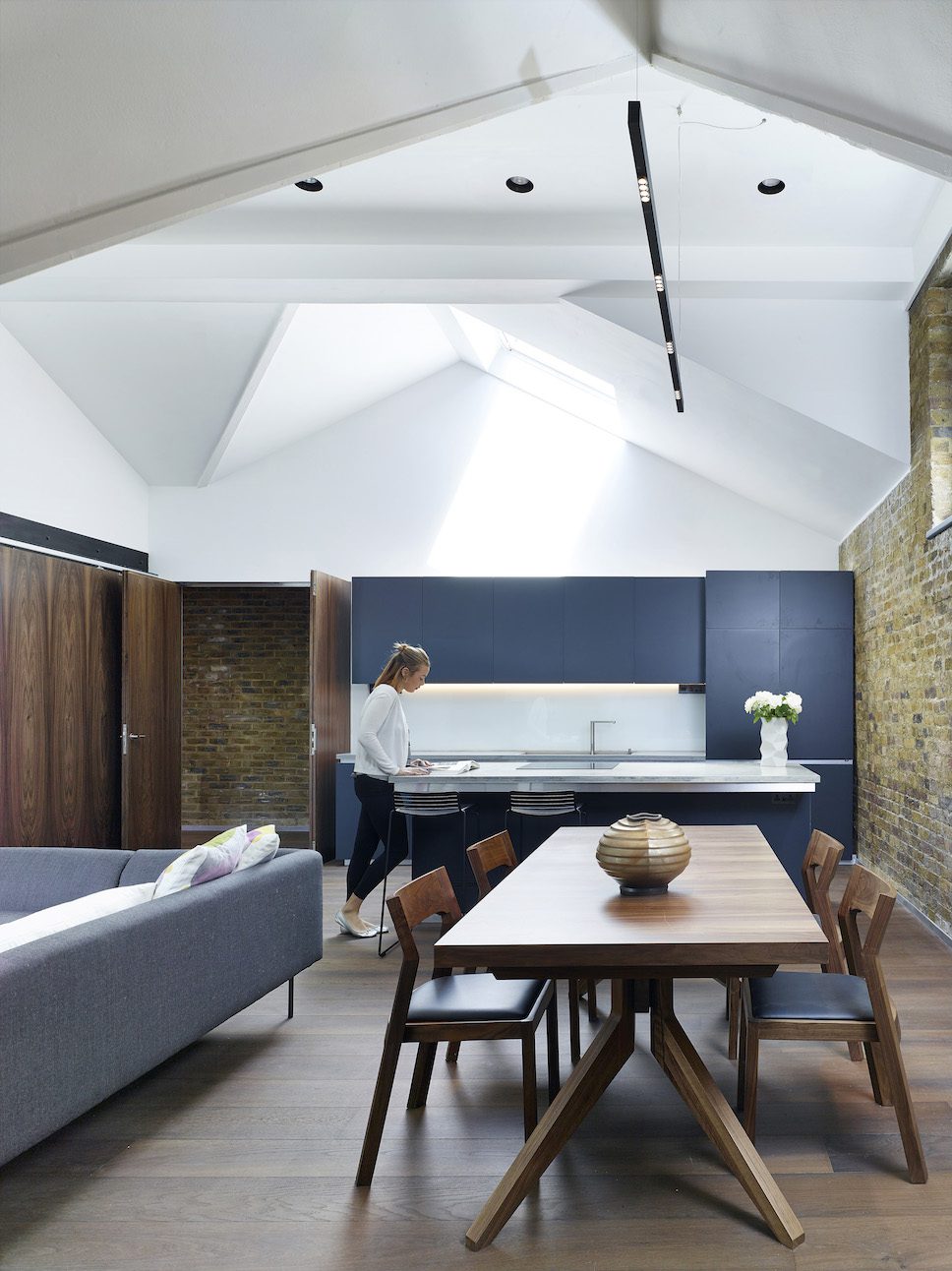 As part of a development in Battersea called Mandeville Lofts, this latest project by Neil Davies Architects effortlessly reflect the firm's dedication to creative, contemporary architecture that harnesses natural materials as well as natural light. Based in West London and New York, the architecture firm prides itself on creating beautifully designed and curated spaces with an innate sense of quiet luxury, proving to exceed expectations from all angles.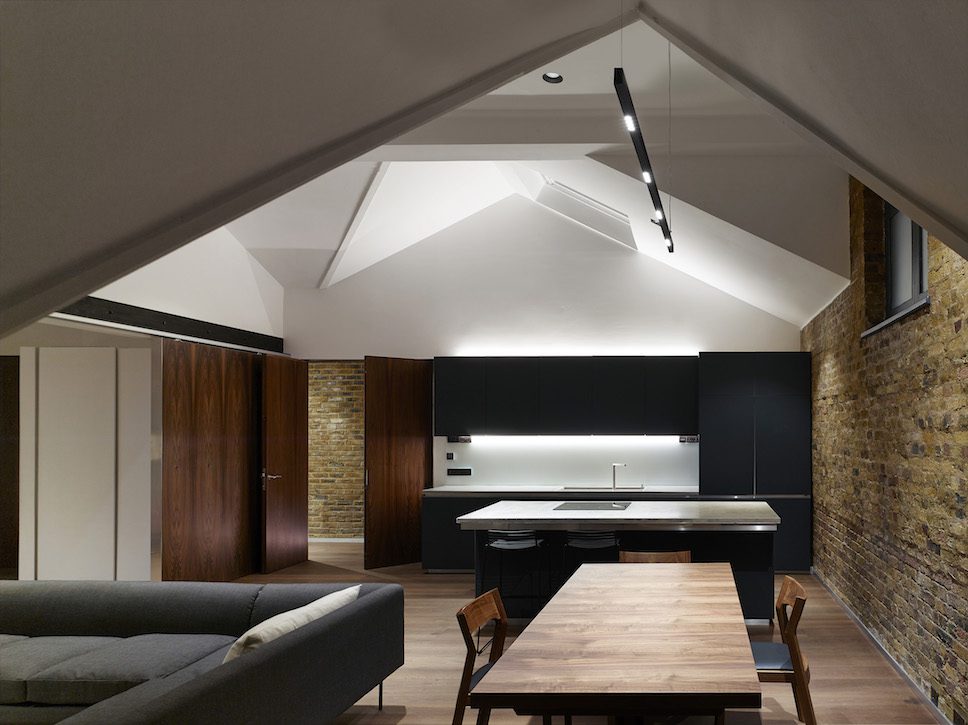 This particular Mandeville Lofts project integrated The Natural Wood Flooring Company's durable – and elegantly crafted – Baked Oak flooring. We caught up with both Neil Davies Architects and The Natural Wood Flooring Company to discuss everything from the material palette for the project and sustainability to the advantages behind the implementation of the chosen flooring…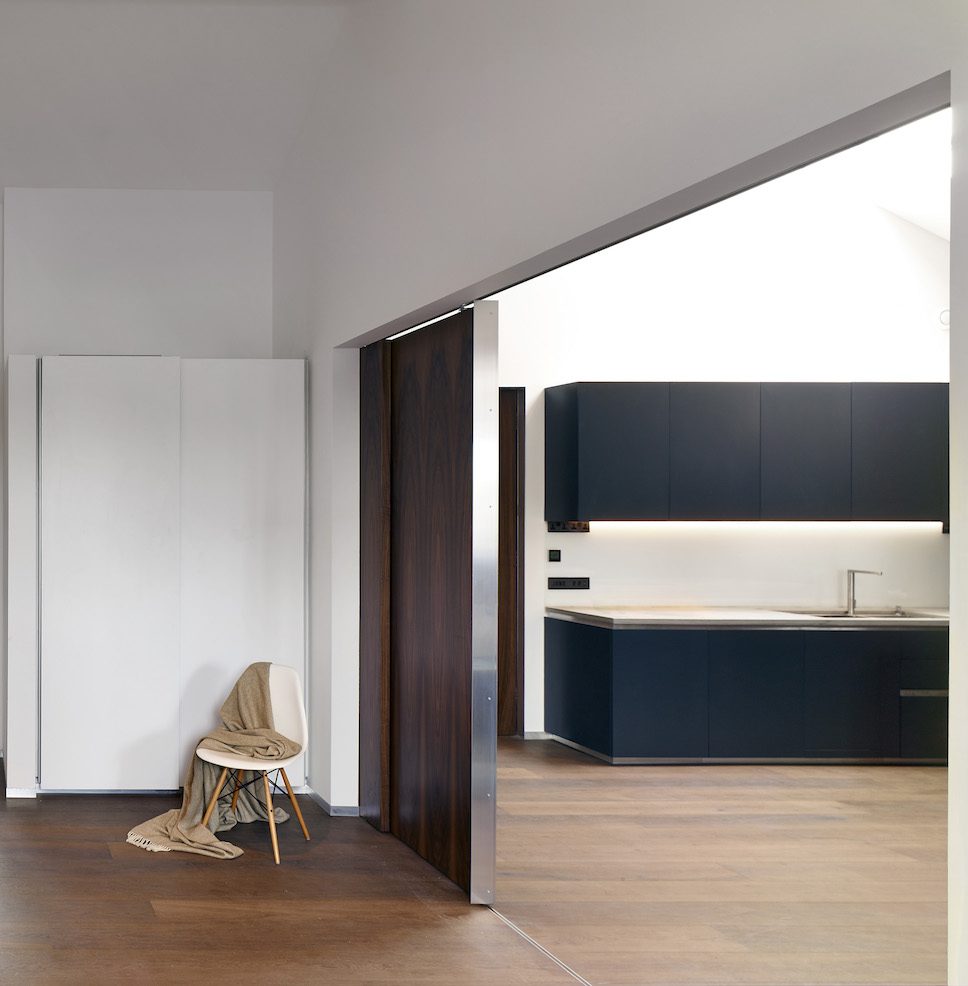 First we spoke with Neil Davies Architects…
#1 What made you want to become an architect?
"From an early age I was interested in art, Technics Lego and making things. Architecture seemed an obvious choice blending both creative and technical skills resulting in a built form. Prior to university I was fortunate to work and live in Berlin in the spring and summer of 1993. I was in the middle of a city that was completely transforming itself on a dramatic scale, both physically and culturally. I came to London in 1999 and again found a city that was regenerating itself, though not at the same rate as Berlin! Some of my first projects involved remodelling and extending existing warehouses in Shoreditch in East London. This work led to more complex reworking of existing buildings such as Jerwood Space and Marshall Street Baths. I set up my practice in 2012, building on my experience of reworking existing buildings in our high-end residential projects and expanding that into the portfolio of work we have today."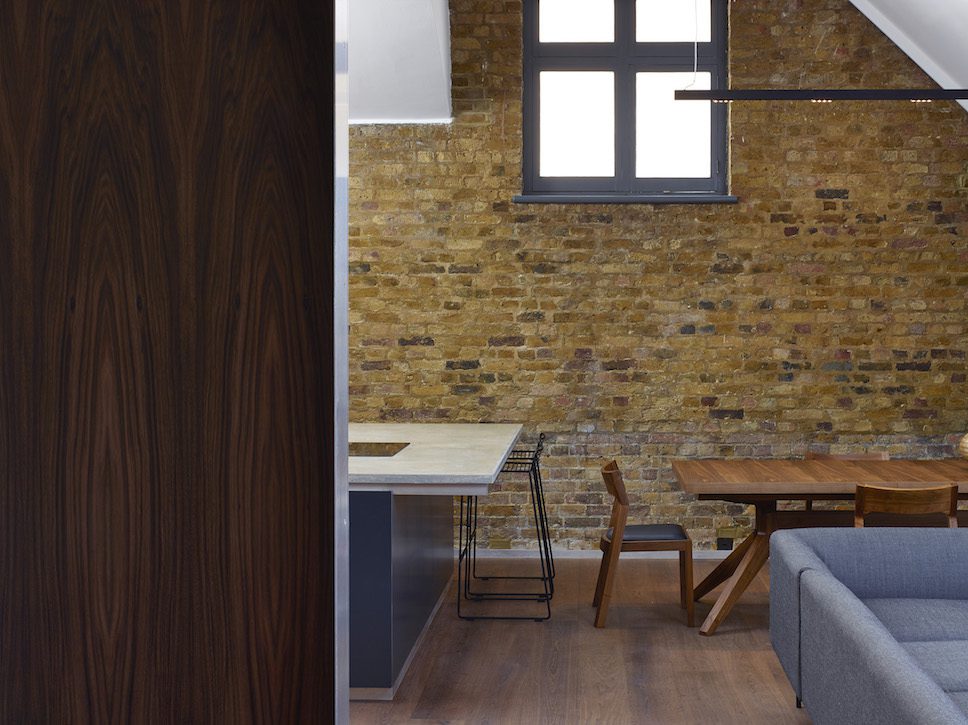 #2 What influences Neil Davies Architects as a firm?
"We are heavily influenced by traditional Japanese architecture and the apparent simplicity of the refined structures and its framing of nature. The craft of making a building is really important to us, and we often go back to studying traditional detailing to inform new ones that we create."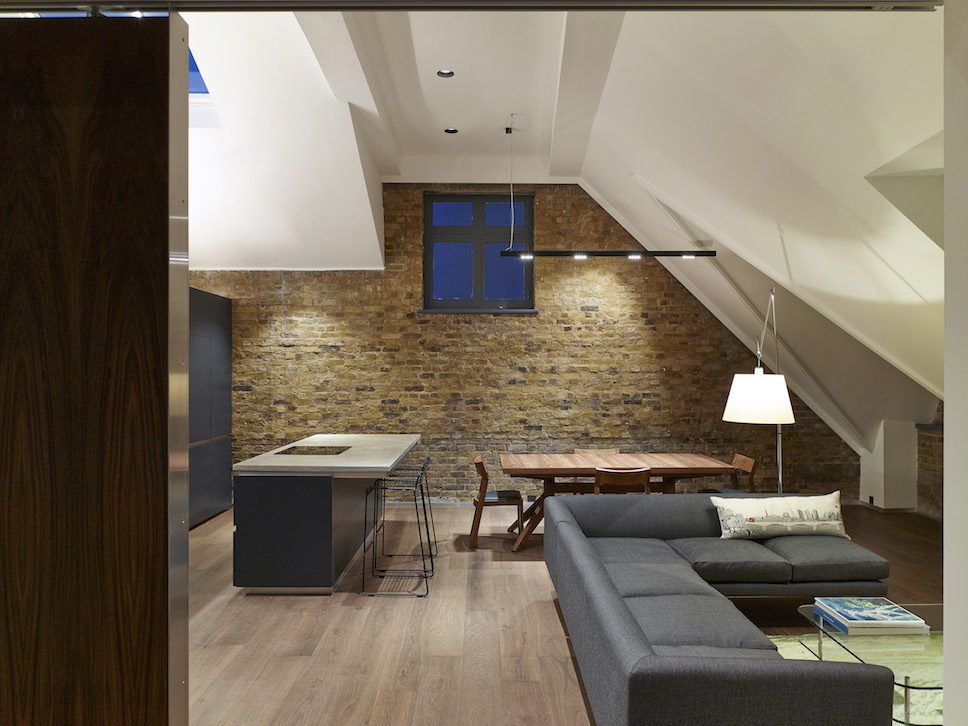 #3 How do these manifest in the company's work?
"We always aim to simplify the design down to a few key elements that bring out the richness of the materials that ensures that our architecture has a calmness without it feeling cold and unwelcoming."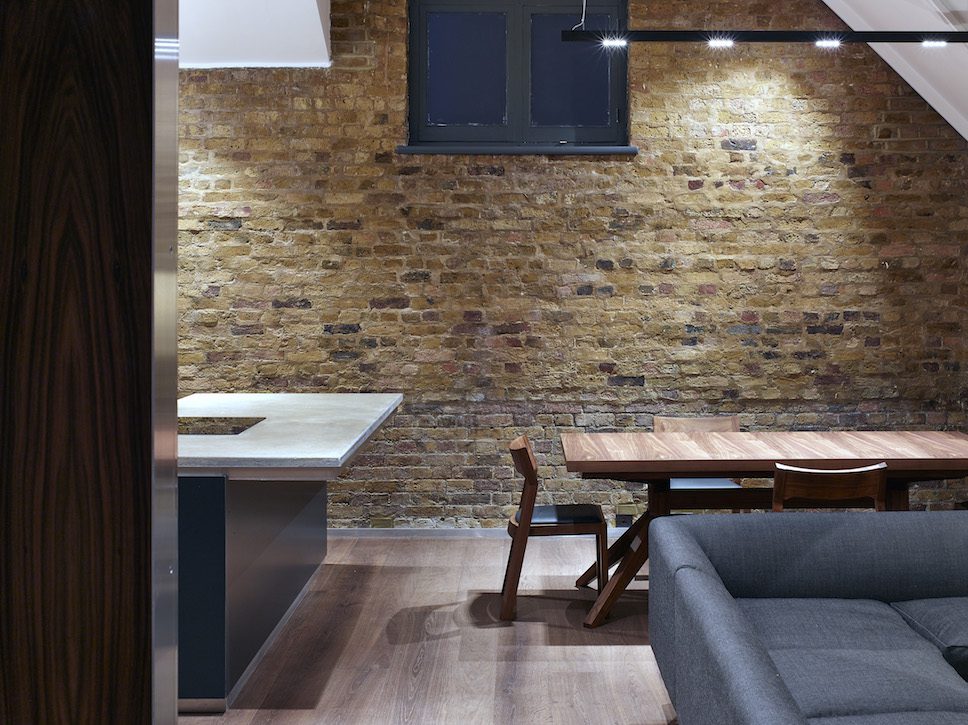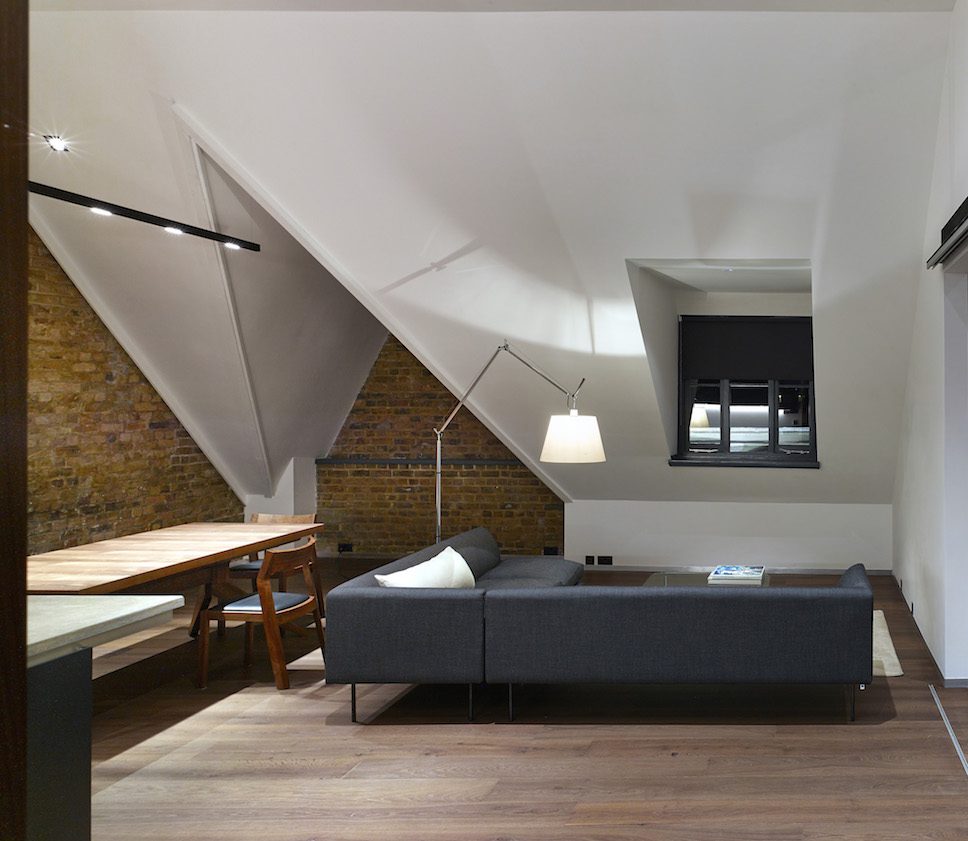 #4 Is sustainability an issue for you?
"Absolutely! It's more important than ever that not only are the materials used in the construction sustainably sourced but the buildings are as energy efficient as possible. Renovating existing buildings and improving their thermal performance and reducing their fuel load is more important to the future of this planet than ever. In our view, this approach should be inextricably linked to the design and not be an extra that is added on later."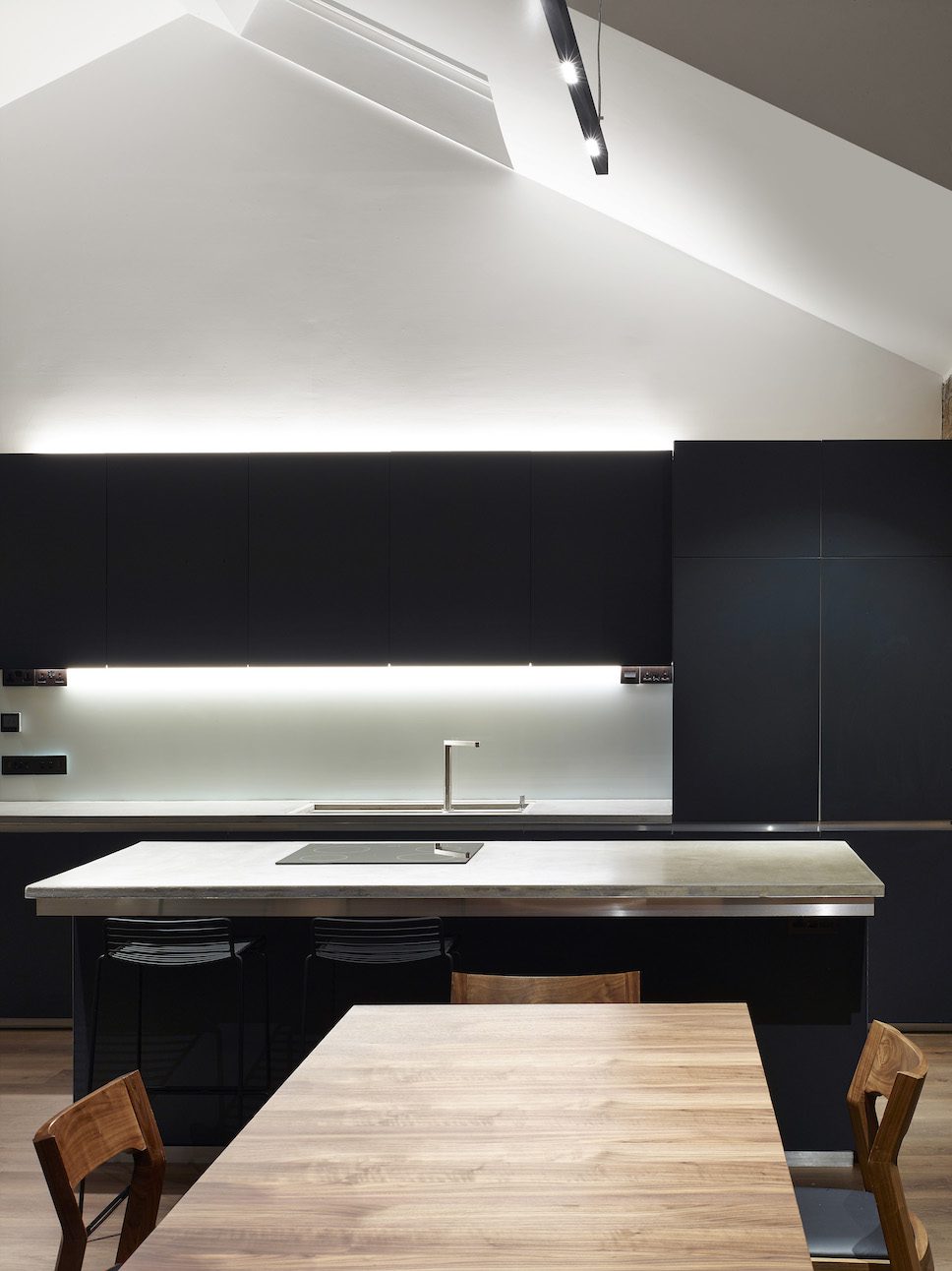 #5 Do you prefer residential or commercial work?
"Our residential projects have allowed us to explore projects in great detail. As the practice grows, we have a blend of both residential and commercial work but the design approach that starts with the user and the spaces we create for them remain the same."
#6 Talk to us about the starting point for Mandeville Lofts in Battersea? Where did you start in terms of the interior architecture and design of the space?
"The first thing that struck me was the quality of natural light in the existing space. Sunlight poured through the windows facing out onto the street and through the skylight, so that was a great start! There were elements that had real character that we wanted to retain that added to the feel of the space, including the existing oak trusses and the exposed brick walls. Every element that we introduced had to complement these elements."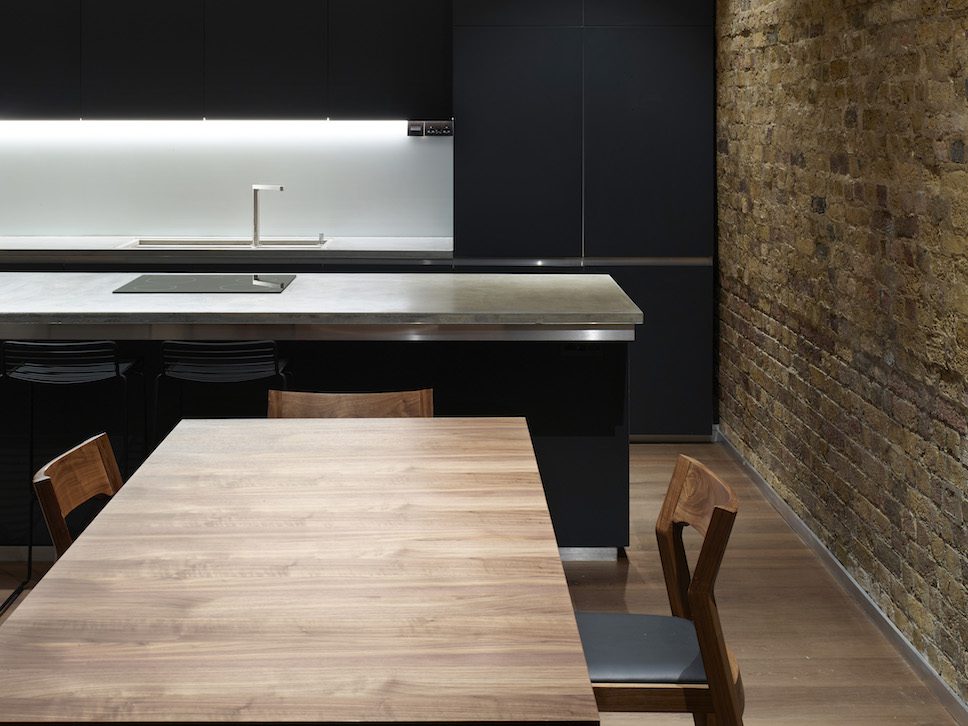 #7 What was the client's brief?
"The brief called for a two bedroom apartment with a shared living, dining and kitchen area that would be fitted out for the high-end lettings market in the area. There were plenty of 'white box' flats coming to the market in developments around Battersea Power Station and Nine Elms so the retention of the character of the existing loft in the former shoe polishing factory was vital to ensure it remained unique in years to come."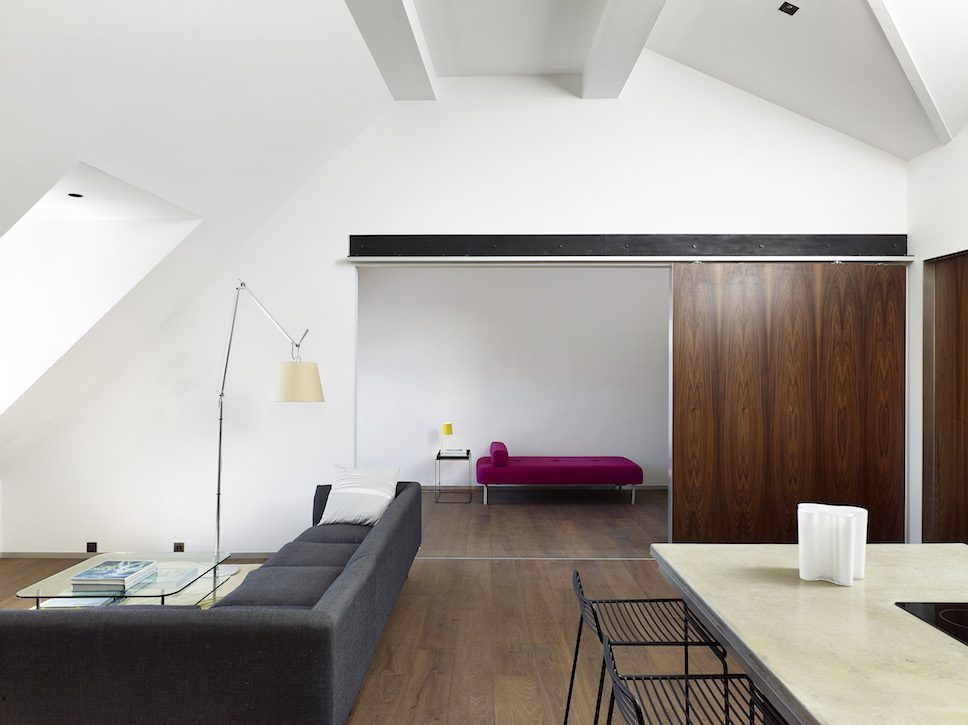 #8 We were drawn in by the use of materials for the project, talk us through the palette and how this tied in with the project.
"We felt that an 'earthy' palette of materials was appropriate in order to compliment the brick and exposed oak trusses. We detailed the natural materials such as the large walnut doors and concrete worktop, edging it with mill finished aluminium to make it feel luxurious whilst still being true to the material itself. As there was so much natural light in the kitchen, anthracite cupboard fronts with a matt finish felt like the right choice. The bathroom and shower rooms were tiled in natural stone that picked up colours in the aggregate of the lean mix of mortar between the bricks."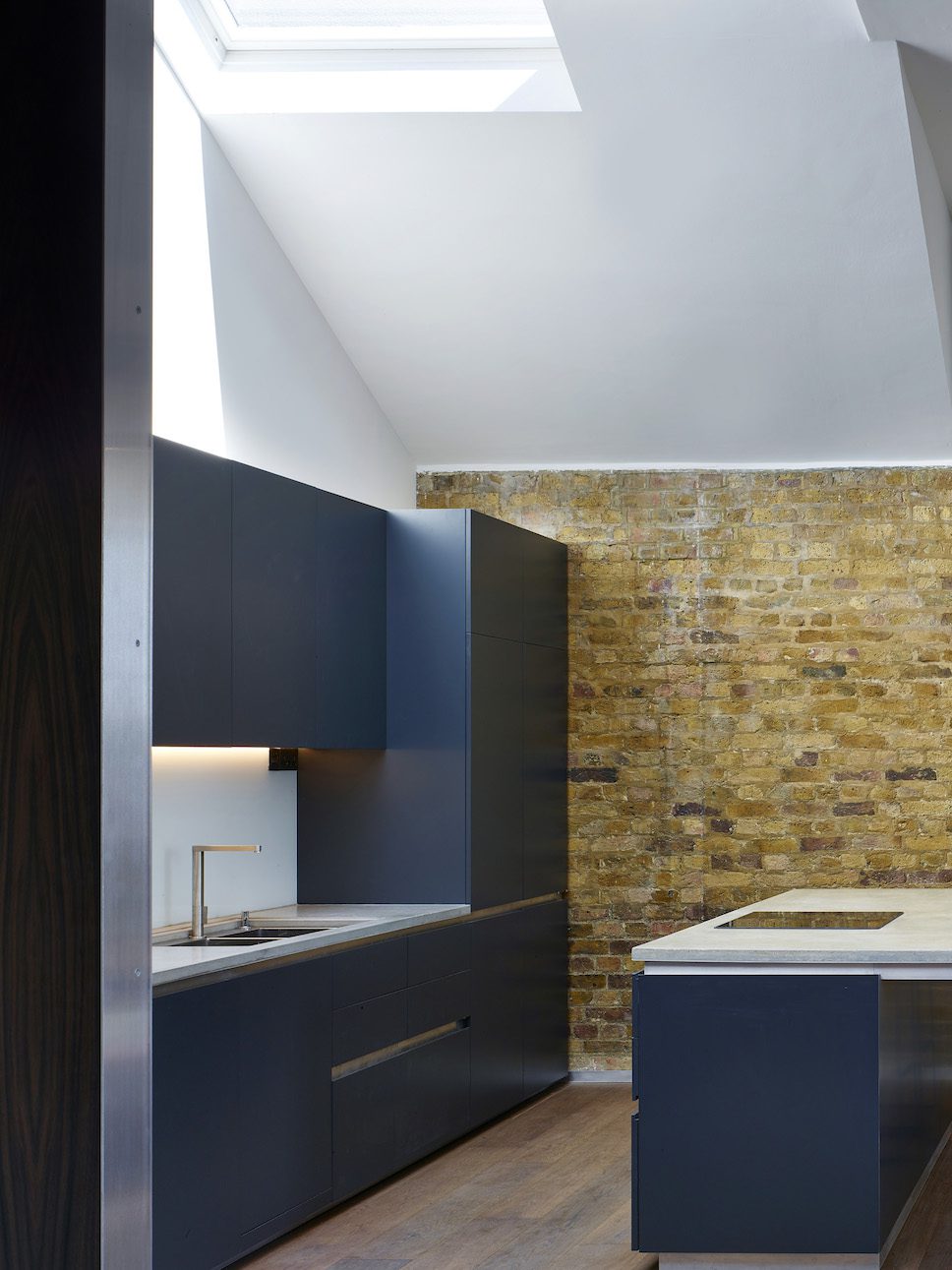 #9 In terms of flooring, what made The Natural Wood Floor Company's Baked Oak flooring ideal for this project and space?
"The baked oak flooring was the perfect choice as it was harder wearing than the other engineered flooring but would also age gracefully over time."
#10 How does the flooring choice work with the style of the building?
"Originally in the building there were solid oak floorboards that were stained dark brown, so the new flooring specified brought the building up to date."
#11 What do you think is the most enduring trend in residential architecture?
"Mmm good question. I think a greater connection between inside and outside space is the most enduring trend in residential projects. Housing is becoming much more open plan, the glass to wall ratio is increasing as is the relationship to outside spaces."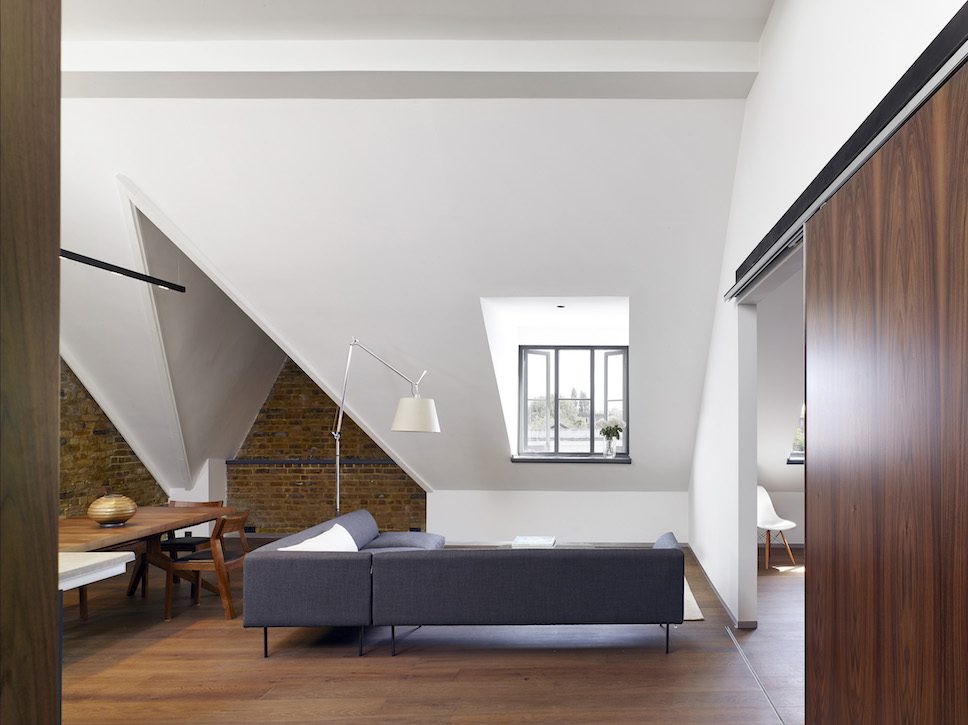 #12 What is your working method? How do you get started when it comes to a new project?
"The initial step is the first conversation with the client in the building or space, talking about their aspirations for it. We absorb the client's requirements like a sponge and start sketching layouts and ideas with them straight away as part of the briefing process."
#13 As an architect, what is most important to you when it comes to the architect/client relationship?
"One word: engagement. The closer the relationship between the client and architect – allowing the ideas and thoughts to pass freely between each party – the better the project."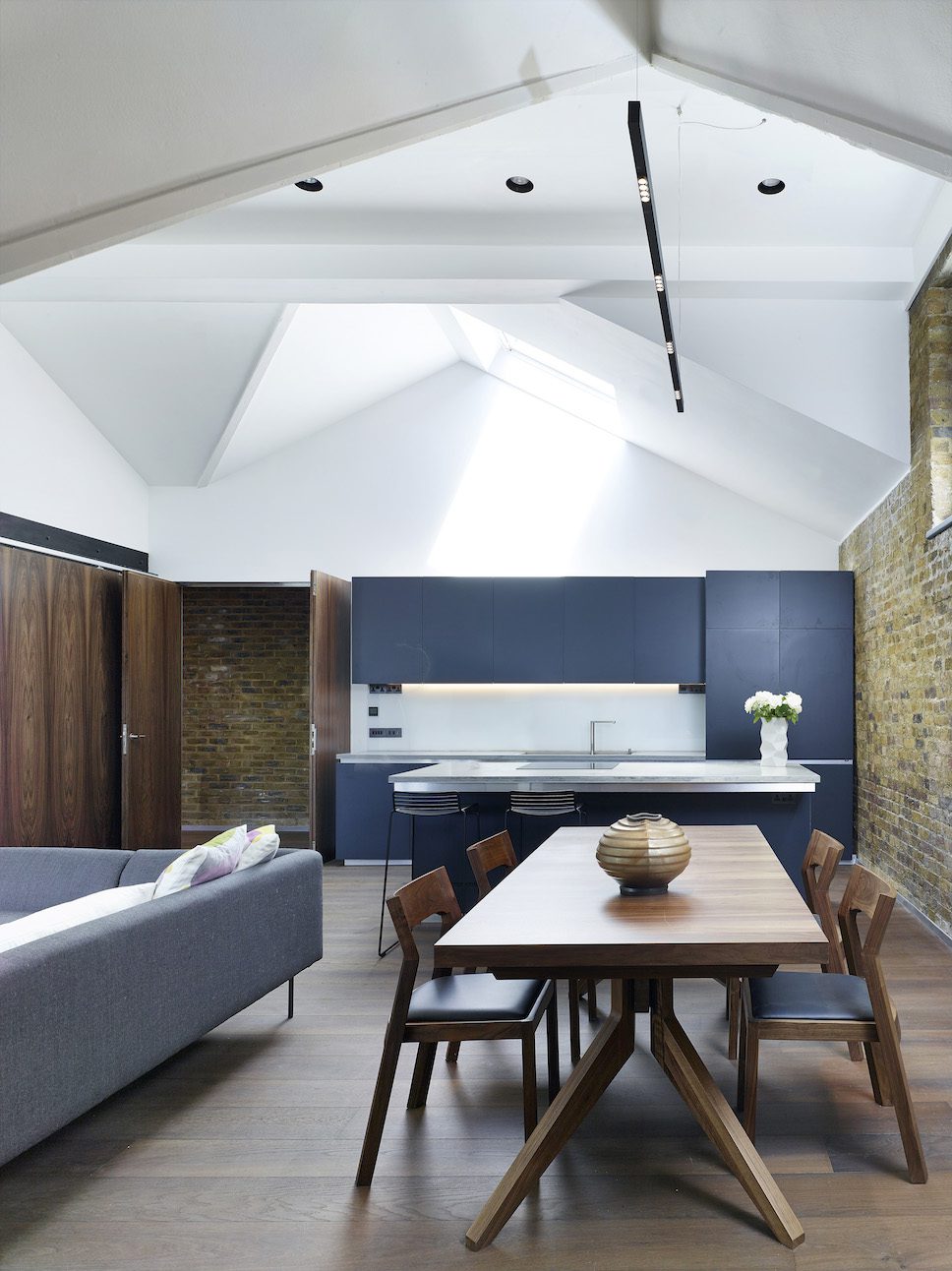 We also caught up with Peter Keane, Director of The Natural Wood Floor Company to discuss how he thought their product worked within the project…
#1 What are the benefits of this flooring in terms of longevity?
"There are many examples of oak floors which are hundreds of years old and look better now than ever before. The use of the room is a big factor. If its in a bedroom with light use or in a busy retail environment, it will effect its lifespan. However, you would expect around 10-20 years between sanding and refinishing compared to laminate (that may only last for around 5-10 years) and can be re-sanded and re-finished a number of times during its lifetime."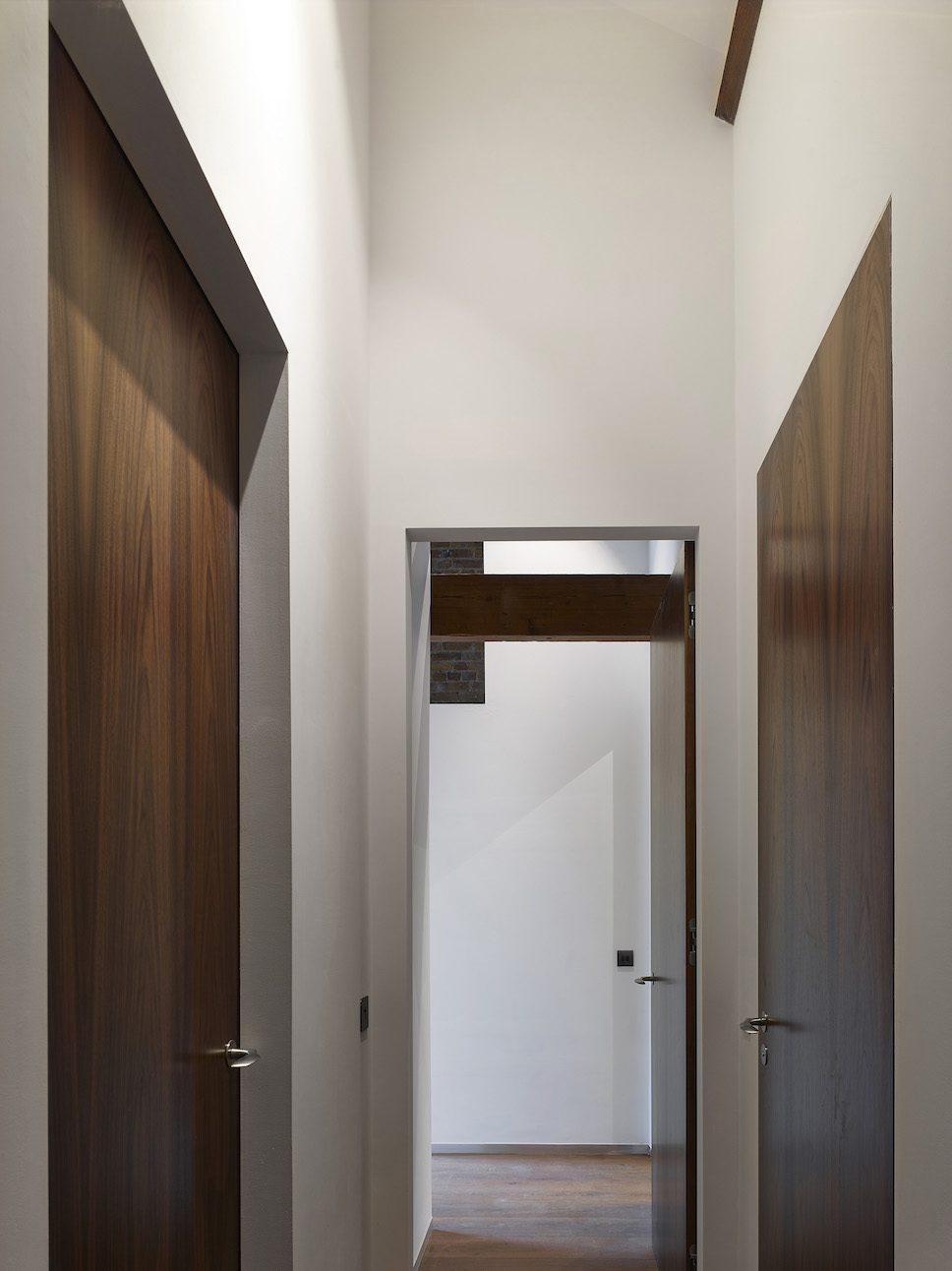 #2 How do you feel the flooring choice works with Mandeville Lofts' interior decor?
"The Baked Oak flooring chosen for this project enhances the overall décor and combines brilliantly with the exposed brickwork and industrial inspired kitchen area. As well as working well aesthetically, this flooring was an excellent choice practically too, being hardwearing and simple to care for."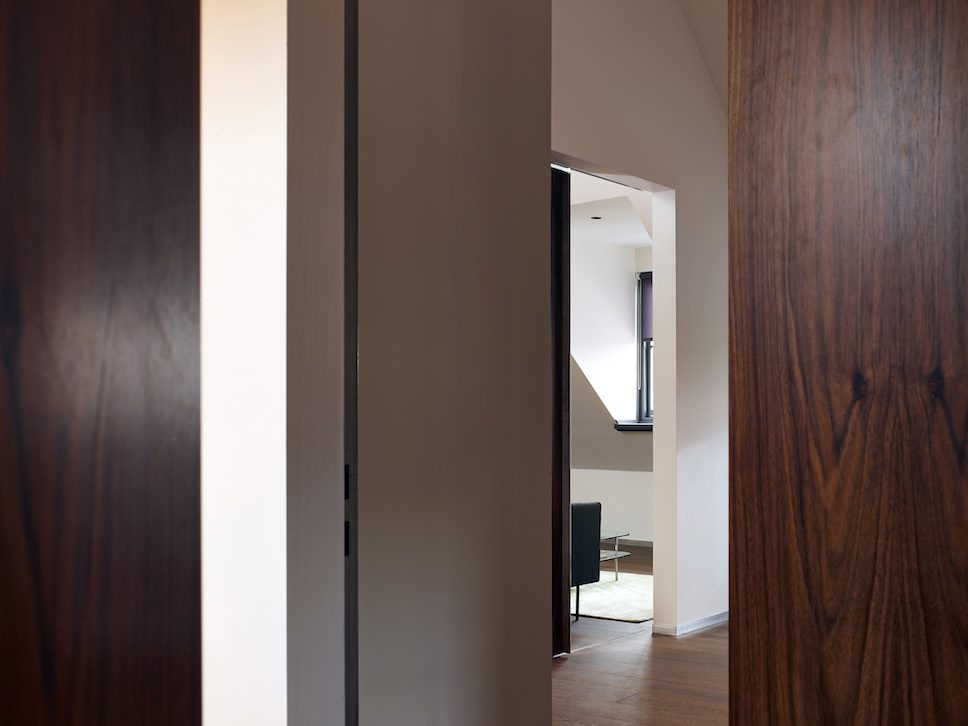 #3 How is the oak treated to get this rich, dark brown baked hue?
"In the manufacturing of a baked wood floor, the lumber is placed in a special industrial kiln, heated to a high temperature and sealed, transforming the pale coloured oak into a uniform dark chocolate-brown colour similar to the look of Walnut, Wenge, Panga Panga, or other dark exotic species. This treatment process transforms the wood throughout, so the floor can be re-sanded many times without losing its colour. This is unlike a stained floor, where the colouring will only affect the top layer and will fade over time or be removed after sanding."
#4 What's the advantage of an oil finish?
"Natural oil finishes come in a range of sheens and colours, are easy to maintain and repair if there is an accident. They look authentic, enhancing the grain unlike some finishes which can look "plastic" covering the nature variation in the wood with a high sheen. As well as all of this, it creates a perfect glass-like covering."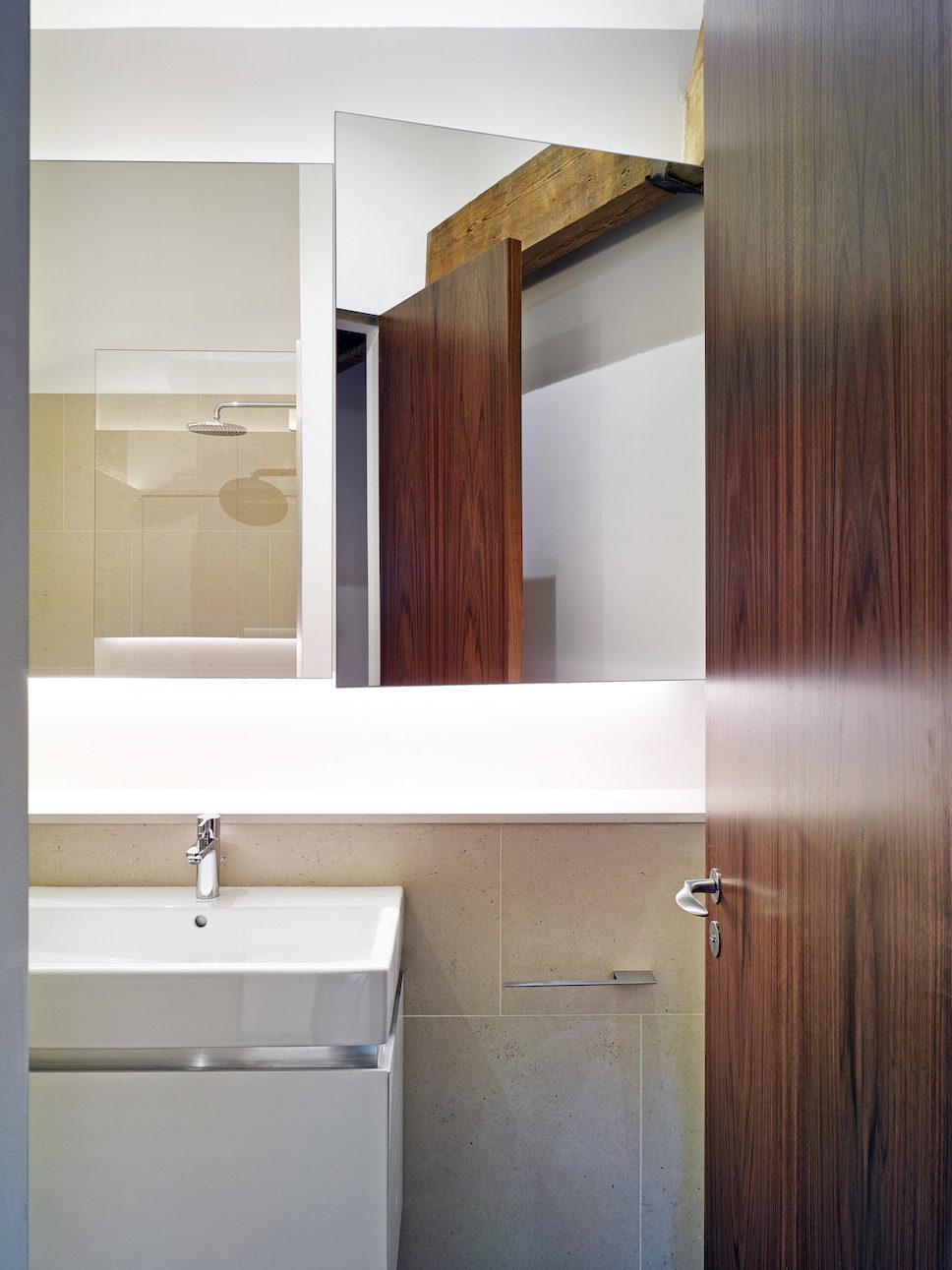 #5 How does the multiple layers of plywood backing work to a client's advantage?
"An engineered board has up to 11 layers of Birch hardwood plywood backing, with each layer glued at a 90° angle to the adjoining layer. The surface layer of a precious hardwood is then glued on top. The construction of an engineered board results in a more stable and ridged floorboard, meaning that engineered floors are suitable for environments with large changes in temperature and humidity, such as bathrooms, utility rooms or kitchens. One key difference is that an engineered board is suitable for installation over underfloor heating, while wide solid boards are not."
#6 What period or style of building does this flooring particularly suit?
"While this particular project is contemporary in style, the beauty of Baked Oak flooring is that it is a timeless option that will work well across all styles of interior."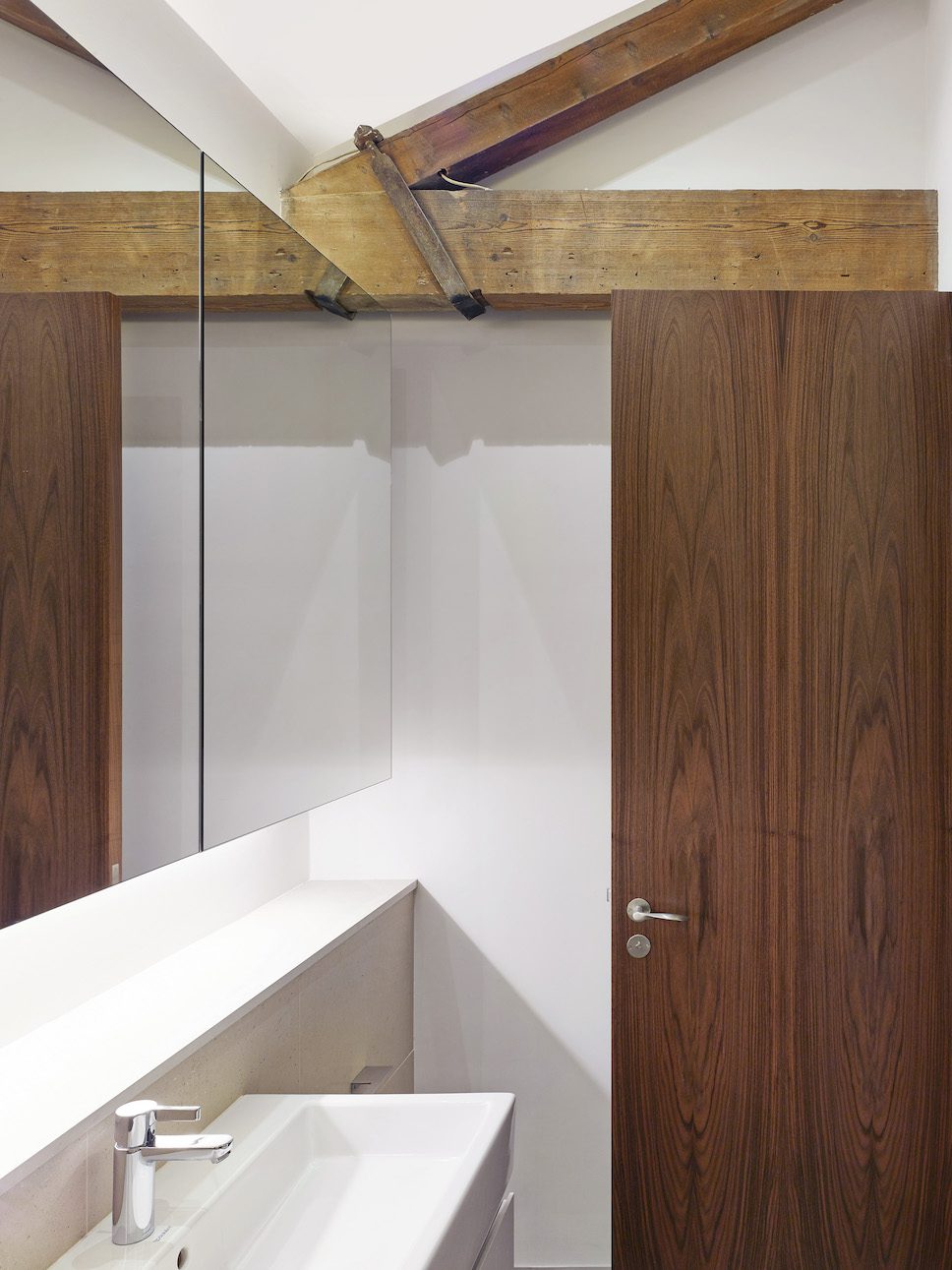 Discover more about The Natural Wood Flooring Company here.
For further information and more projects by Neil Davies Architecture, click here.
Discover more case studies and projects on enki here.