Lundhs Real Stone, the Norwegian natural stone specialists, have recently announced their participation in the London Design Fair this September alongside the unveiling of their new and exclusive home accessories collection in collaboration with Norwegian design duo, Vera & Kyte.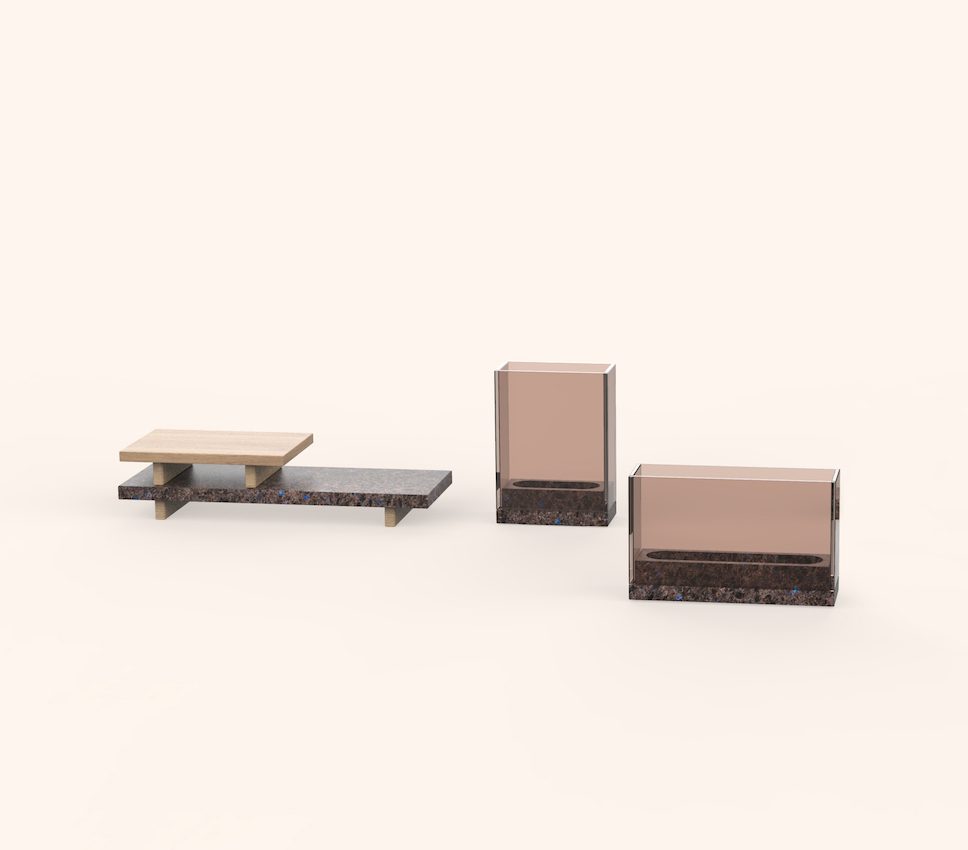 The new accessories collection, named Epilogue, is an exclusive home line created using surplus material from Lundhs Real Stone production facilities. Bringing a range of vases and boards to the table, using the brand's exquisite natural stone combined with tinted glass and beautifully warm wood accents, the new line is meticulously designed and crafted, right down to the smallest of details.
"Working with Lundhs towards reducing waste and extending the life of this natural resource was a rewarding starting point for the design and collaboration. Cut off slabs left over from countertop manufacturing are the base material for the Epilogue collection. Using their standard measurements as our building blocks, the slabs are cut to precision and transformed into new decorative objects for the modern home. The exceptional durability of the material leads us to create objects with a formal elegance for everyday use that will age beautifully and last a lifetime." Designers Vera Kleppe and Åshild Kyte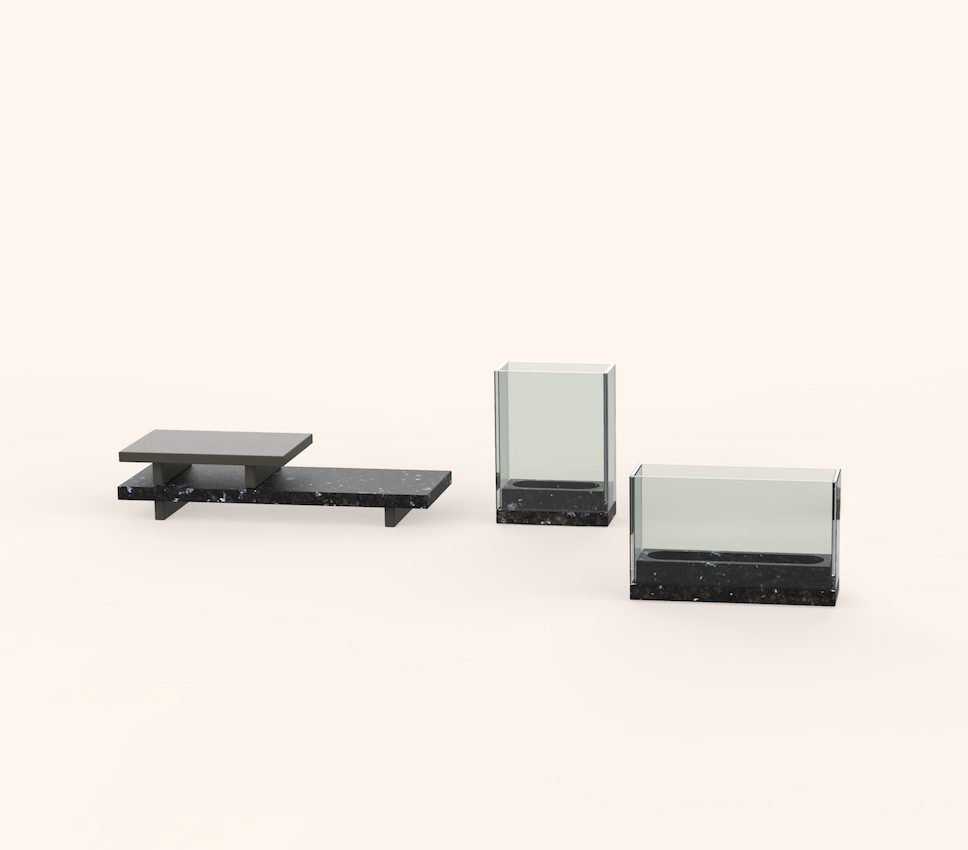 The design duo have carefully paired the hue of the tinted glass with colour-stained oak to bring focus to the incredible natural colour variations showcased within each stand of the Lundhs' natural Larvikite and Anorthosite stones. Each design piece celebrates the unique nature of the stone's character and works beautifully well when placed within a contemporary living zone.
Discover more about the collaboration and the brand's presence at the London Design Fair here.
Find more design inspiration on enki here.