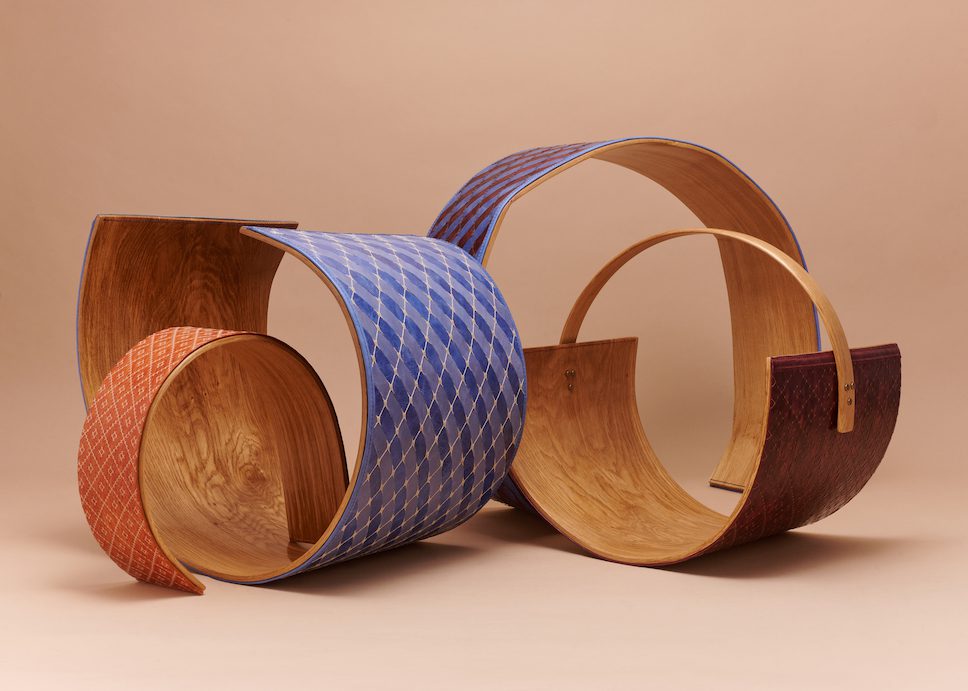 Textile designer and maker Iseabal Hendry is launching an exclusive series of sculptural steam bent wood baskets with accompanying woven panels at this year's Collect Art Fair.
Based in the Scottish Highlands, Iseabal Hendry has been selected by Craft Scotland to be amongst a small group of makers representing the region in their gallery space at the 2023 Collect Art Fair. The leading international fair for contemporary craft and design will be taking place at London's Somerset House from 3rd-5th March 2023.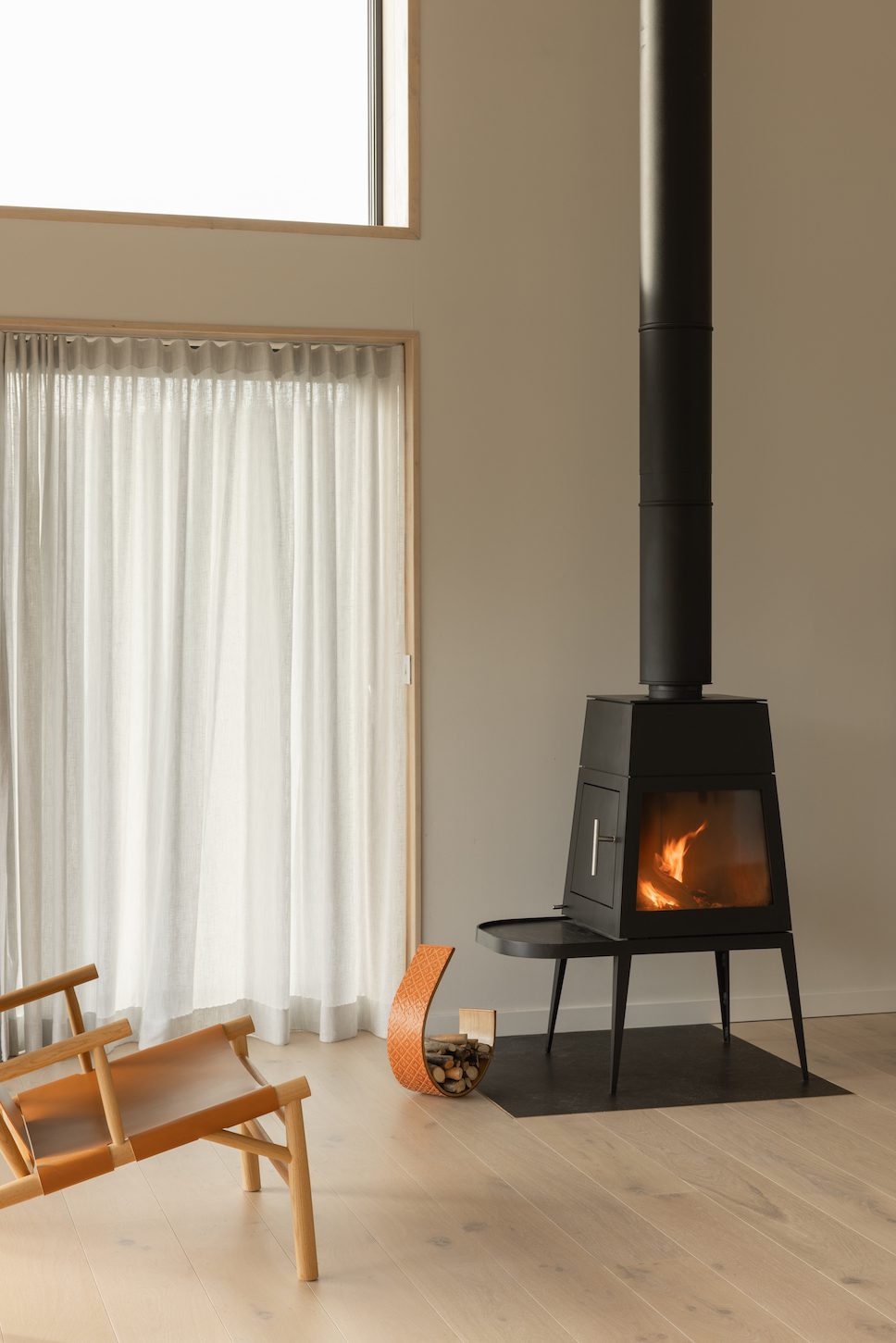 Inspired by the traditional, local craft skills that she grew up with, Iseabal draws on the mastery of basket-weaving, roof-thatching, and clinker boatbuilding. She has been working with vegetable tanned leather since 2013 and is best known for her handwoven leather fashion accessories. The launch of this new sculptural basket collection marks her first foray into furniture making.
Iseabal went back to the school where she undertook her apprenticeship in boatbuilding to begin the process of creating this series of four one-off bespoke baskets. As with all her creative practice, this process was materially led and inspired by zero waste, using off-cuts of oak wood in the final baskets.
"I used to make furniture with my dad when I was wee, building bookshelves or 'creepie' stools in our garden shed," reminisces Iseabal. "Spending time with him and learning how to use my little child-sized saw and hammer are some of my most cherished childhood memories."
"My deep rooted love of woodwork and furniture has meant that it's been a long time goal of mine to collaborate with a furniture maker. It's only in the last year though that I gained the confidence to use the woodworking skills I have myself, which was in part driven by my own personal growth, alongside a desire to take ownership of the entire process from start to finish. As with most of my inspiration though, my dad is at the very heart of it."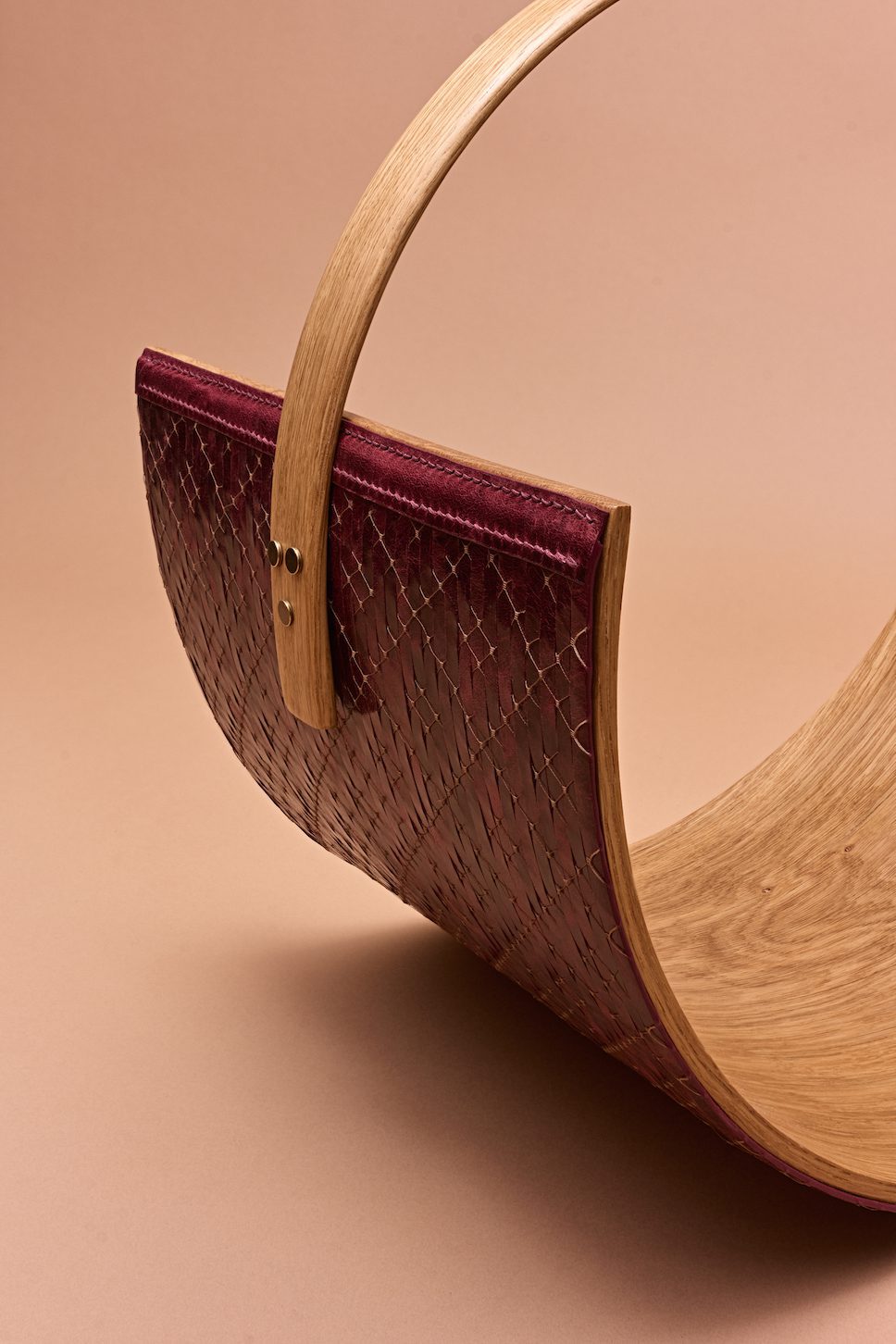 Each piece has been given a Gaelic name – Las, Cruinnich, Crudha, and Làn – drawing on the notions from the sculptural shapes of the baskets themselves. "Both the form and colourways of the sculptural baskets have been informed by Scottish Gaelic culture, specifically the process of waulking woven fabrics and tweeds," explains Iseabal.
In two of the designs, Iseabal celebrates rich and contrasting shades by combining blue with crimson and purple. These colours are inspired by those that we said to be worn by 16th Century Highlanders, as referenced to in a quote from 'The Big Cloth', a pamphlet published by Harris Tweed in 1981.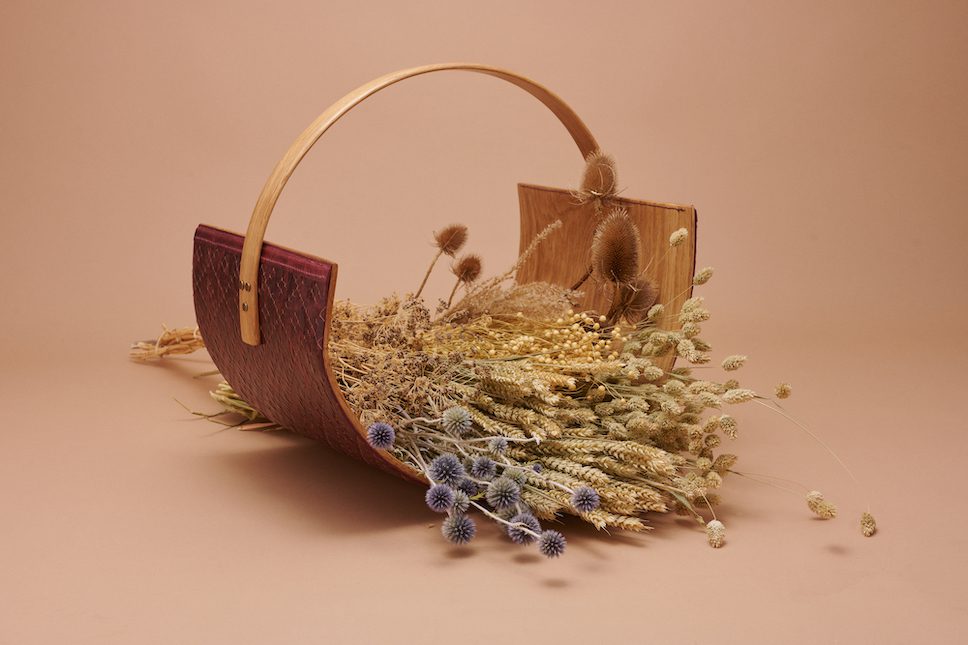 Photography by Calum Douglas (unless otherwise stated in caption).
Iseabal Hendry's work will be on display at the Collect Art Fair, taking place at Somerset House in London, from 3rd-5th March 2023. Learn more about Iseabal Hendry and her zero waste textile design.
Read more design news on enki and if you like this, why not take a look at our Meet the Maker series in which we interview designer makers on their craft and inspiration.