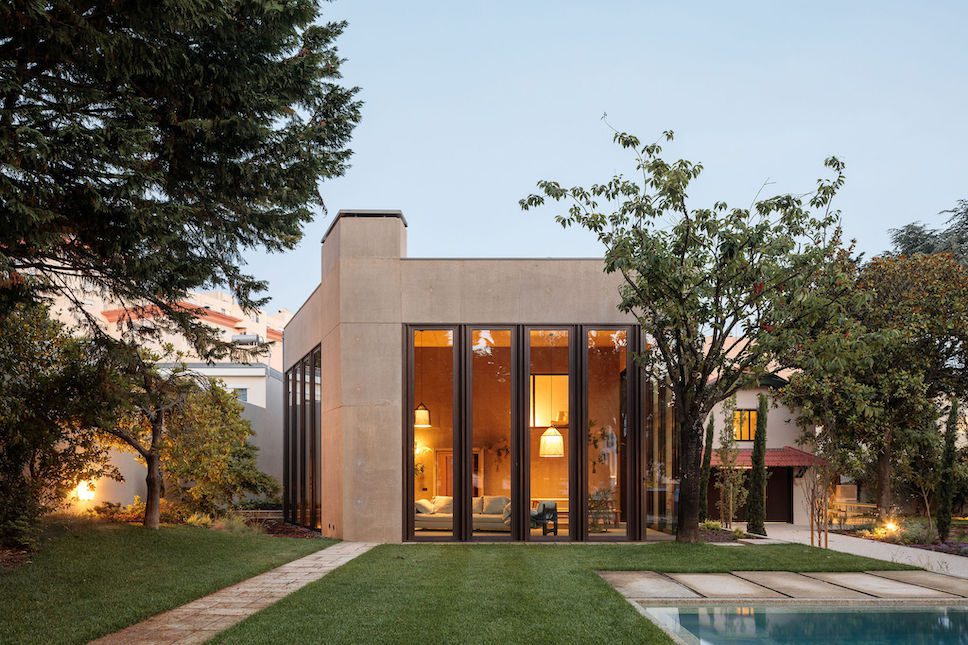 Portuguese architectural practice Bak Gordon Arquitectos has recently completed Casa 2, a house built to complement an existing 19th century property situated in the coastal city of Porto.
Designed to work as an annex building or garden pavilion, it provides additional space for the owners to host guests and offers a private and comfortable place to stay.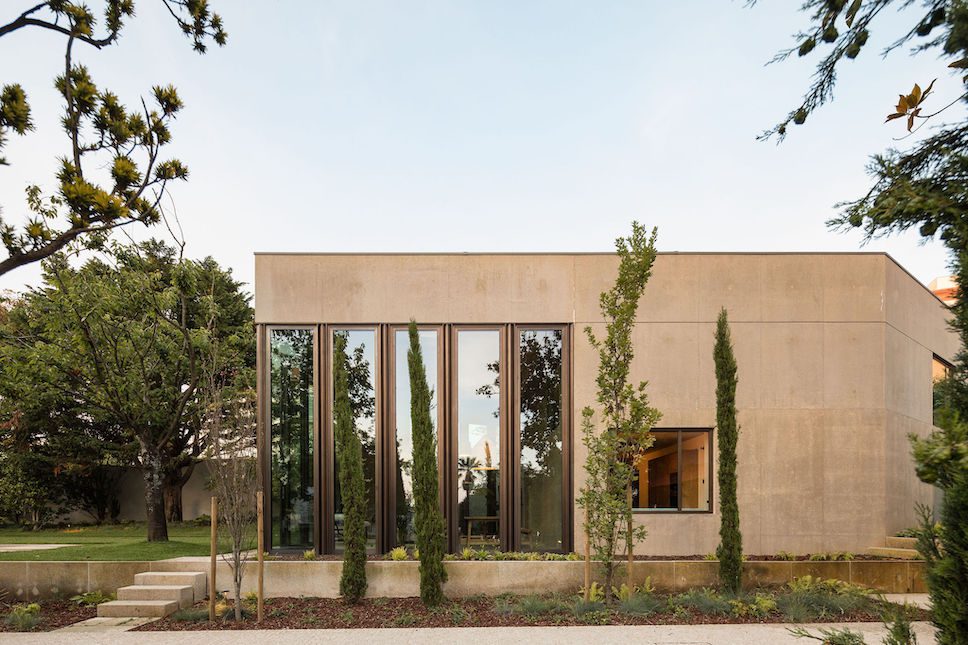 Located at the far end of the original property, the new building has become a backdrop for the garden. Therefore, the architectural design is sensitive to its surroundings and doesn't impose itself.
Built entirely in pigmented deactivated exposed concrete, and with oxidised brass frames, the volume rests on the ground with a specific geometry, committed to the multiple environments that gravitate around it. The building is settled into the landscape as if it has been there all along.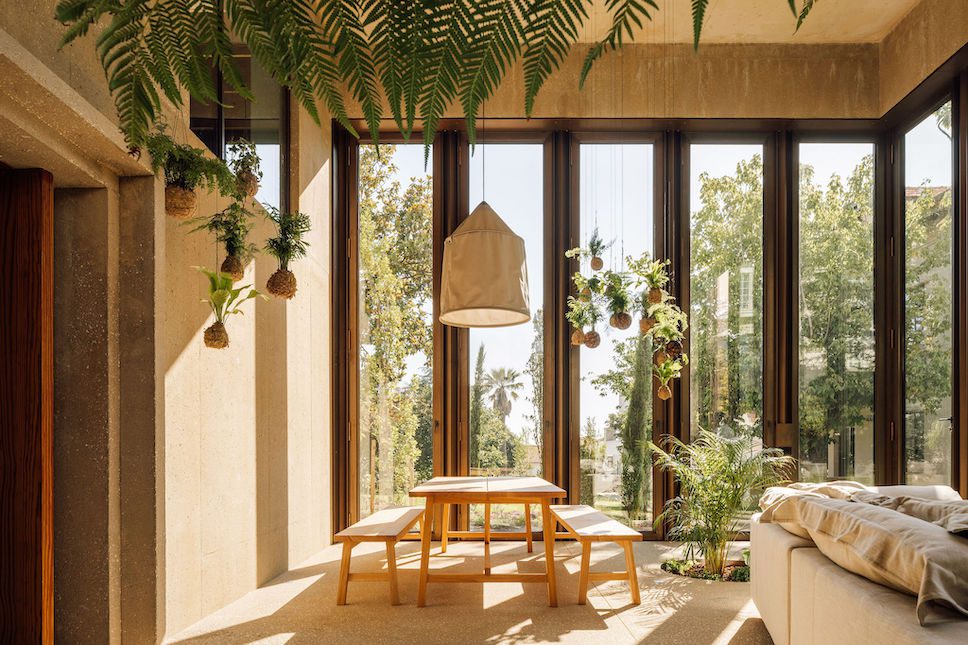 The floor-to-ceiling windows and doors in the living area let an abundance of natural light in to the high-ceilinged room. The close connection to nature is felt and also mirrored in the interior styling, with contemporary indoor planting and natural materials and textures used throughout.
The bedrooms, with an interesting trapezoidal floor plan, expand to the outside and guarantee maximum comfort with the choice of a soft, carpeted floor. The walls are covered in Tadelakt, a natural, lime-based plaster often see in Moroccan architecture.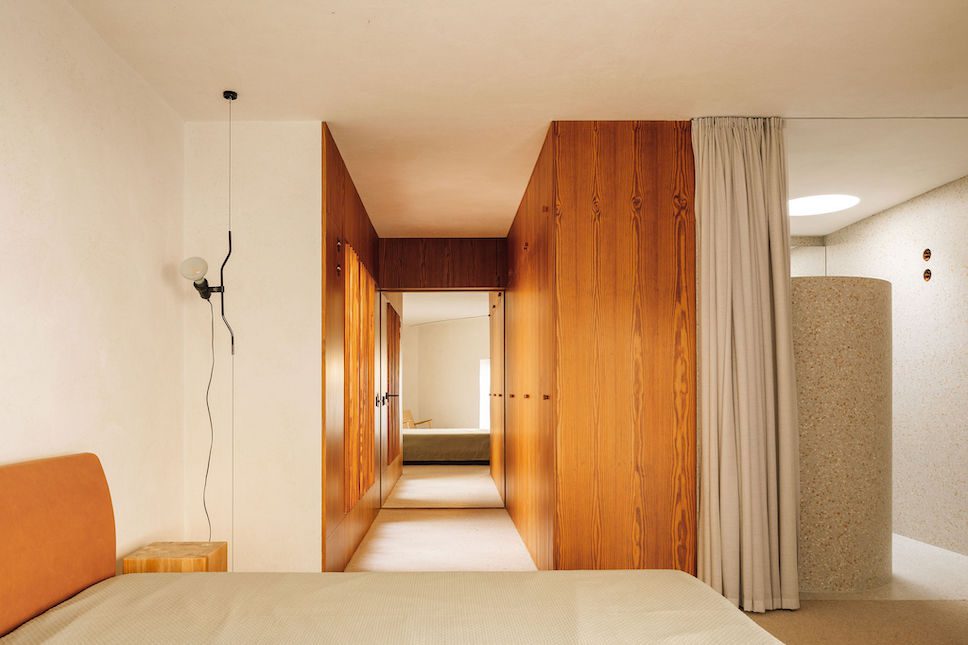 An en-suite bathroom is partitioned off by a curtain, separating it from the main sleeping area. Custom-made venetian terrazzo is used to form the walls and shower enclosure for a wet-room-style space. Richly grained wood adds warmth and texture to the dressing area forming the tall, ceiling-height wardrobes.
The kitchen and the library are small spaces directly related to the circulation and characterised by their thermally modified wooden cabinets that contrasts with the tadelakt finished walls and the concrete flooring.
A generous double-height winter garden forms the communal space and allows a transition between the intimacy of the rooms and the outdoor space. The flat-level garden surrounds a full-length granite swimming pool.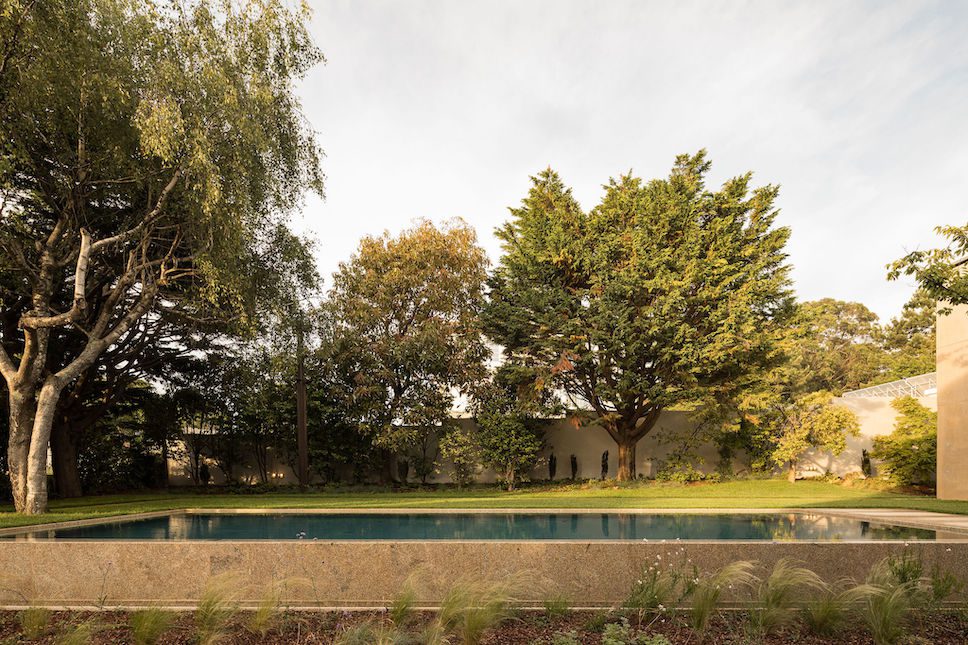 Project details:
Area: 265 square metre construction area
Architecture: Ricardo Bak Gordon
Architecture Coordination: Daniela Cunha
Collaboration: Catarina Farinha and Tânia Correia
Contractor: Matriz LDA – Sociedade de Construções
Supervision and Project Management: Buildgest
Landscape Architecture: Atelier BBV
Photographs: Francisco Nogueira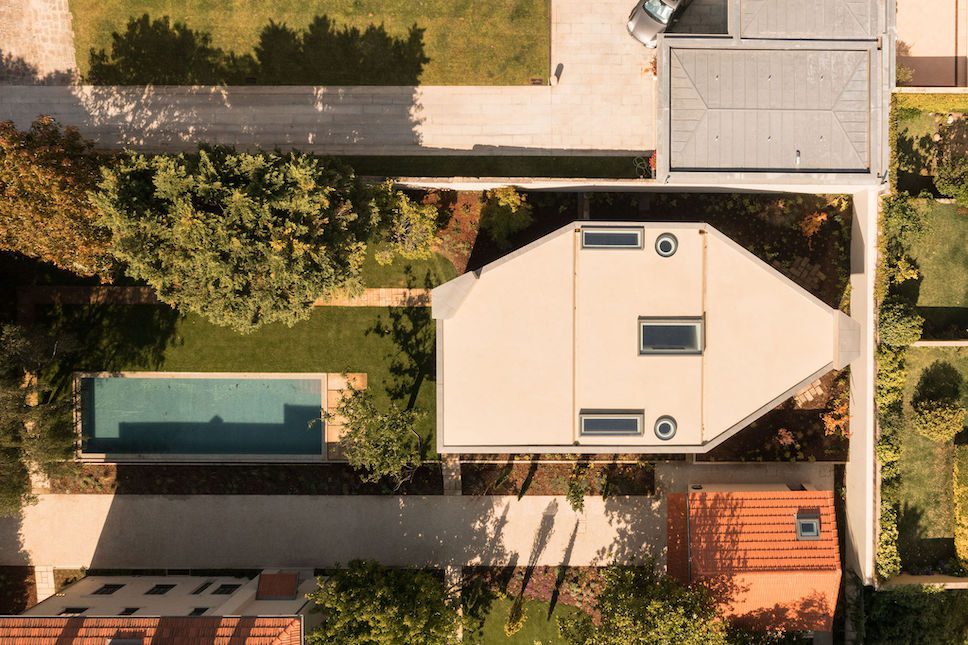 For more information on Bak Gordon Arquitectos visit their website.
Discover more inspirational residential architecture projects on enki.